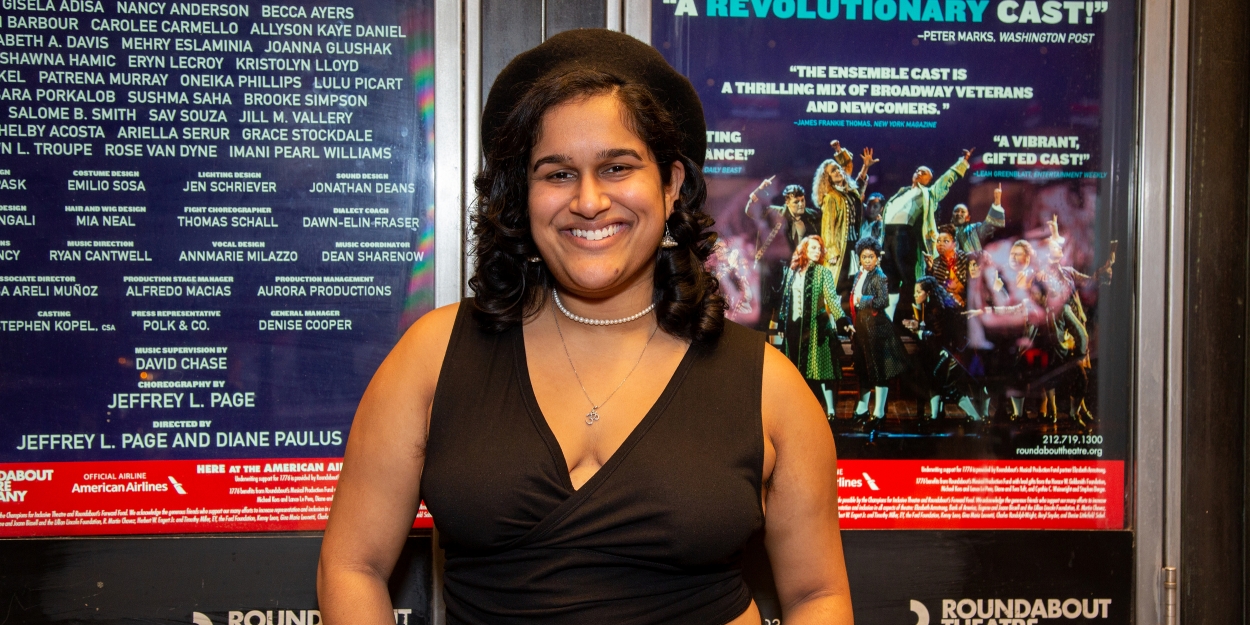 Words From The Wings: Sushma Saha of 1776 Shares Backstage Must-Haves, and More!
Sushma told us all about their backstage must-haves, favorite moments and more!
BroadwayWorld is bringing you Words From the Wings, a new series of interviews that take fans behind the scenes of some of their favorite Broadway stars' backstage routines!
Today we're chatting with Sushma Saha of 1776, who told us all about their backstage must-haves, favorite moments and more! Check out their answers, along with photos taken by BroadwayWorld's Jennifer Broski, below!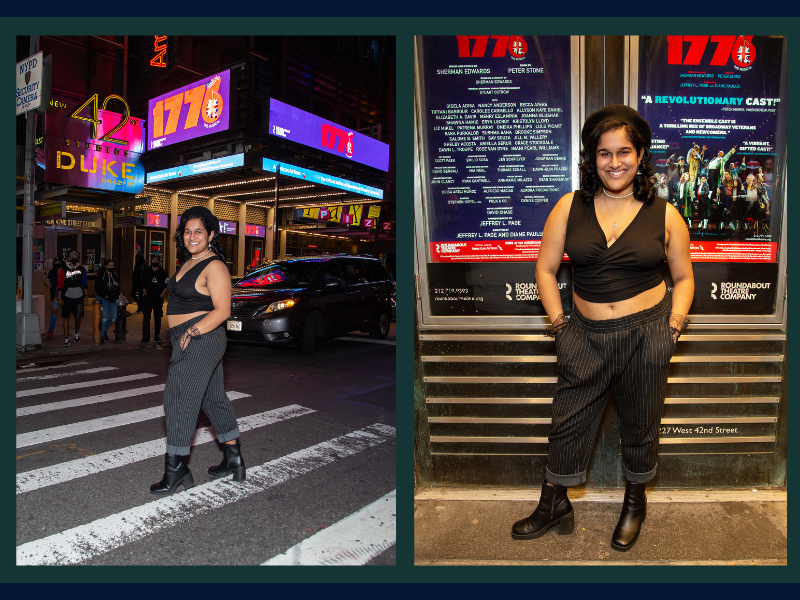 ---
What's the first thing you do when you arrive to the theatre?
Say hello to our lovely security team!
What's the last thing you do before you go on stage?
Pop an Altoid mint!
What's your must-have backstage snack?
Flamin' Hot Nacho Doritos!
Pre-show ritual that others may think is weird?
Is it weird that I don't have one?
What are five must-haves in your dressing room?
Flamin' Hot Nacho Doritos (as previously mentioned), Granola bars, fruit roll-ups, honey, & lemon juice!
What's your favorite moment from the show to watch from the wings?
The beginning of Scene 3 before I enter: I love watching my cast mates improvise behind the main action on stage!
What has been your favorite backstage moment in your time with this show so far?
I love when my cast mates and I sing the choral part of The Egg: y'all don't know this, but it's a full rave behind the curtain projections!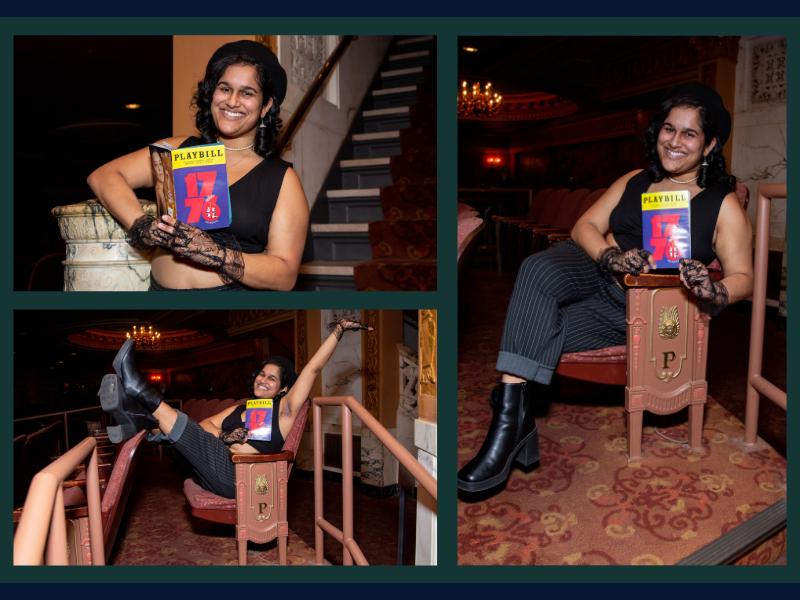 ---
(pronoun inclusive) Off-Broadway: Interstate, Theatre Row. Regional: 7 Minutes (English-language premiere), Waterwell; Girlfriend, The Drama League DirectorFest; Interstate, Mixed Blood Theatre (world premiere), development at MCC, NYSAF, NAMT, DGF Fellows Festival, Pride Plays, Playwrights Horizons; The Wolves, Actors Theatre of Louisville. Sushma is a queer South Asian-American artist who graduated with a BFA in musical theatre from Ithaca College. They won "Outstanding Performance in a Leading Role" at NYMF 2018. Instagram: @sushmasahahaha
1776 features Music and Lyrics by Sherman Edwards, Book by Peter Stone, Based on a concept by Sherman Edwards, Direction by Jeffrey L. Page and Diane Paulus, Choreography by Jeffrey L. Page, Music Supervision by David Chase, Orchestrations by John Clancy, Vocal Design by AnnMarie Milazzo and Music Direction by Ryan Cantwell.
The creative team includes Scott Pask (Sets), Emilio Sosa (Costumes), Jen Schriever (Lights), Jonathan Deans (Sound), David Bengali (Projections), Mia Neal (Hair & Wigs), Stephen Kopel, CSA (Casting), Brisa Areli Muñoz (Associate Director) and Alfredo Macias (Production Stage Manager).