VIDEO: 1776 Cast Performs 'Sit Down, John' on GOOD MORNING AMERICA
1776 is now in previews and opens officially on Thursday, October 6, 2022.
The cast of 1776 appeared on Good Morning America to perform "Sit Down, John." The appearance marked the production's first televised performance. Watch the video below!
1776 is now in previews and opens officially on Thursday, October 6, 2022. This is a limited engagement through Sunday, January 8, 2023 at the American Airlines Theatre on Broadway (227 West 42nd Street). After its closing, the production is slated to launch a national tour.
The cast of 1776 includes Crystal Lucas-Perry as "John Adams," Gisela Adisa as "Robert Livingston," Nancy Anderson as "George Read," Becca Ayers as "Col. Thomas McKean," Tiffani Barbour as "Andrew McNair," Carolee Carmello as "John Dickinson," Allyson Kaye Daniel as "Abigail Adams/Rev. Jonathan Witherspoon," Elizabeth A. Davis as "Thomas Jefferson," Mehry Eslaminia as "Charles Thomson," Joanna Glushak as "Stephen Hopkins," Shawna Hamic as "Richard Henry Lee," Eryn LeCroy as "Martha Jefferson/Dr. Lyman Hall," Liz Mikel as "John Hancock," Patrena Murray as "Benjamin Franklin," Oneika Phillips as "Joseph Hewes," Lulu Picart as "Samuel Chase," Sara Porkalob as "Edward Rutledge," Sushma Saha as "Judge James Wilson," Brooke Simpson as "Roger Sherman," Salome B. Smith as "Courier," Sav Souza as "Dr. Josiah Bartlett," and Jill Vallery as "Caesar Rodney."
What will it take to get two dozen powerfully passionate, exceedingly complicated, and all-too-human individuals to settle their differences, while they hold the very future of a nation in their hands? This Tony Award-winning Best Musical is tuneful, funny, and constantly surprising, especially in this revolutionary new production from directors Jeffrey L. Page and Diane Paulus. You may never think about our country-who we are and why-the same way again.
1776 features Music and Lyrics by Sherman Edwards, Book by Peter Stone, Based on a concept by Sherman Edwards, Direction by Jeffrey L. Page and Diane Paulus, Choreography by Jeffrey L. Page, Music Supervision by David Chase, Orchestrations by John Clancy, Vocal Design by AnnMarie Milazzo and Music Direction by Ryan Cantwell.
Watch the performance here:

Related Stories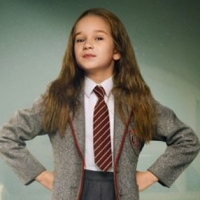 Broadway Streaming Guide: December 2022 - Where to Watch MATILDA THE MUSICAL & More New Releases!

December 3, 2022

2022 is going out with a bang with new movies, series, and concerts to keep Broadway fans entertained all month long! From the new film adaptation of Matilda the Musical to Idina Menzel's new documentary on Disney+, December's streaming guide has something for everyone!
---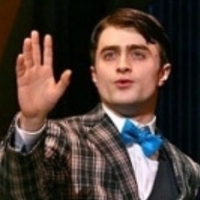 HARRY POTTER Stars Who Have Appeared on Broadway

December 3, 2022

To celebrate Daniel Radcliffe's return to theatre in the Off-Broadway revival of Merrily We Roll Along, we are taking a look back at the stage careers of he and his fellow Harry Potter film cast members. Keep reading to find out times you may have seen Rupert Grint, Alan Rickman, Maggie Smith, Ralph Fiennes, Imelda Staunton, and more onstage!
---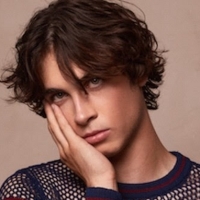 VIDEO: Aidan Bissett Shares Video for 'I Can't Be Your Friend'

December 2, 2022

Aidan Bissett writes the book on the notion of being "just friends" with someone you're attracted to in the official video for "I Can't Be Your Friend," which is out now. Directed by Brooke James (Troye Sivan), the clip finds Bissett and the object of his affection (played by Faith Hines) going in circles and moving in for a kiss that never comes.
---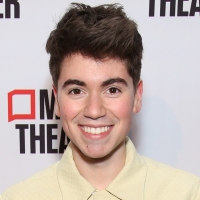 Noah Galvin to Star In Meet Cute's Holiday Rom-Com Series

December 2, 2022

Noah Galvin will star in Meet Cute's December series, "Christmasuzannukkah." Noah Galvin is best known for playing Dr. Asher Wolke in the TV series The Good Doctor, Kenny O'Neal in the ABC sitcom The Real O'Neals and for taking the lead role in the Broadway musical Dear Evan Hansen.
---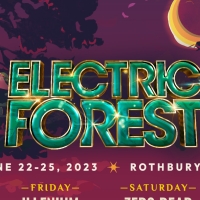 Electric Forest Announces 2023 Initial Lineup

December 2, 2022

Electric Forest announces the much anticipated 2023 Initial Lineup for the adored music, camping, and arts festival in Rothbury, MI from June 22 - 25, 2023. After the reunion of a lifetime in 2022, Electric Forest returns with an impressive lineup of Electric Forest favorites, acclaimed headliners, and innovative emerging artists.
---