Annex Theatre Announces 33rd Season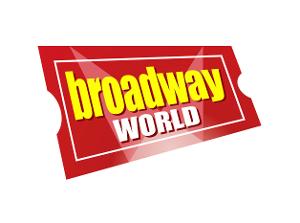 In 2020, Annex Theatre will present its 33rd season of bold new work. The company of Annex are proud to announce the premiere of five new mainstage plays about the power of love, transformation, and forging your own path.

Read more about the incredible roster of artists taking over the Annex Theatre stage and audiences next year! Annex Theatre 2020 Season: You'd Better Sit Down for This
A kooky new sci-fi comedy by Eric Navarrette & Jasmine Joshua
Director TBD

Margaret Lovelace was a normal citizen. At least, she always thought she was. But when a mysterious summons to the DMV turns her whole life upside down, she's left with more questions than answers. How can she be a robot? Did she really contract Robotitis in the Bahamas all those many years ago? Why didn't the DMV agent ask her to sit down for this before dropping this bombshell? And why-dear viewer-you ask, does the DMV handle these sort of cases? Why, because this is really the Department of Monster Verification (you see, their logo is different)! Robots, werewolves, lost loves, super powers, and more! Eric Navarrette (inventor, entrepreneur, podcast host) and Jasmine Joshua (DEERS, My Dear Miss Chancellor) brings us a new and campy sci-fi tale about a person who discovers the scary, foreign parts of herself...and tries to make it all compute.

January 30 - February 29 One Horse Town
A new dystopian drama by Minna Lee
Directed by Grace Carmack & Omar Faust

After the apocalypse, a trio of queer ranchers are protecting the last horse on earth from a group of starving runaways, who are trying their best not to become cannibals. All of them, ranchers and runaways alike, struggle to remember what makes them human in a world urging them to forget their compassion and their sanity. Minna Lee (The Devil and Sarah Blackwater, Rovers!), Grace Carmack (Silhouette, Puny Humans), and Omar Faust (Nite Skool) helm an ensemble in a story about survival and transformation.

April 2 - May 2 Dawn of the She-Devil of the China Seas
A new swashbuckler by Roger Tang
Directed by Kiefer Harrington

It is a time of unrest in China. Floods and famine plague the land. Shih, a young refugee of pirate attacks, angers the sorceress Wu when Tai Yu, the God of Destiny, dubs Shih as the next leader of China. When Shih meets the pirate king Cheng Ai, she must go with him to learn the trade of being a pirate and how to control her own destiny. Sorcery and sword fighting fill this true swashbuckling origin story of the woman who commanded the largest pirate fleet in history by Roger Tang (Pork Filled Productions) and directed by Kiefer Harrington (Crewmates).

May 28 - June 20 Breakup Bench
A new pop-operetta by Rheanna Atendido
Director TBD

Once there was a girl who ended all of her relationships on the same park bench. One day, when her bench disappears, she finds herself stuck in a long-term relationship. Unable to break it off, things get even more complicated when her ex comes back into the picture. All three millennials must learn how to navigate the maze that is modern dating and cope with their relationships: real, fake, and lack-there-of. A three-piece actor-musician pop-operetta featuring librettist and composer Rheanna Atendido as the Girl.

August 6 - September 5 The Vampires of the Neverwood
Created by Brendan Mack and Alexei Cifrese
Directed by Brendan Mack

Welcome to The Lava Kingdoms, a choose-your-own-adventure storyworld. In this fantasy, we follow two estranged sisters who have grown apart in their adulthoods. Meet Jonelle Dinklebreeze, a master of Poledance magic training under the monks on a floating continent, and her sister Cherelle Dinklebreeze, an accedited scientist working to prolong the life of the King of the Elves through dark and unnatural methods. Each night, the audience determines the direction of the journey, guided by Jonelle and Cherelle as the stories and characters vary based on the choices made by the audience. Will your tale involve the Brave and powerful Merwarriors of the Sea of Shells? Or the Elven Astronauts of the Forests of Elvenastran? Or the Musically attuned Giraffebards of the Southern Deserts? Join us for a new adventure of your choosing created by Butch Alice and Anya Knees.

October 15 - November 14 Stay tuned to the Annex Theatre website, Facebook, and Instagram for more information about our upcoming season announcement event this fall!
Related Articles View More Seattle

Stories

Shows
More Hot Stories For You