Latest News on Rheanna Atendido
Rheanna Atendido News
BWW Review: TEENAGE DICK at The Seattle Rep
by Jay Irwin - Mar 10, 2022
The provocative title, "Teenage Dick", for the current show at the Seattle Rep is giving some people pause while others just find it hilarious. Yes, I'm sure it's intentionally provocative to get attention and yes, it's funny. But it's just the nickname for the main character, Richard, and he is a teenager, so let's get the giggles out of our system now. I'll wait. All good now? OK, Dear Readers, now I can tell you all about this incredible show and how I was left super excited for "Teenage Dick". Dammit! I guess it wasn't all out yet.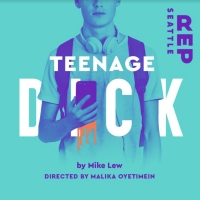 Casting Announced For TEENAGE DICK At Seattle Rep
by A.A. Cristi - Jan 31, 2022
Seattle Rep today announced complete casting for its upcoming production of Teenage Dick, the critically acclaimed new play from Mike Lew (Tiger Style!), directed by University of Washington School of Drama alum Malika Oyetimein (Sound Theatre Company's Hoodoo Love). Teenage Dick will perform in the Leo K. Theater from March 4 - April 3, 2022.
Seattle Rep Announces Select Casting For Its 2021/22 Season of Live Theater
by Chloe Rabinowitz - Dec 2, 2021
Seattle Rep today announced select cast members in its 2021/22 season of live theater productions, including Academy Award-nominated actor David Strathairn, Mary Elizabeth Mastrantonio, and Thom Sesma in an exciting new translation of Ibsen's classic play, Ghosts, previously part of Seattle Rep's Plays in Process series.
BWW Review: WE'VE BATTLED MONSTERS BEFORE at ArtsWest
by Jay Irwin - Dec 2, 2021
In Seattle we are blessed with an abundance of theatrical riches and none more welcome and prolific as composer and storyteller Justin Huertas. Ever since he burst on the scene in 2015 with the brilliant "Lizard Boy", Huertas has continued to thrill audiences with his singular musical theater storytelling with shows such as "Howl's Moving Castle", "The Lamplighter" and "The Last World Octopus Wrestling Champion". Now he's back at ArtsWest with his latest, "We've Battled Monsters Before" and, while it takes a bit of time to take off, it comes together nicely leaving the audience itching for more.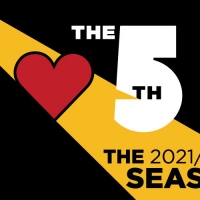 The 5th Avenue Theatre and Village Theatre Announce Northwest By Northwest New Musical Co-Commission Recipients
by A.A. Cristi - Aug 26, 2021
The 5th Avenue Theatre and Village Theatre announced today the three writing teams that have been co-commissioned to create new musicals as part of Northwest by Northwest, a new musical development program, and the first collaboration between the two organizations.
BWW Review: THE CAMPFIRE FESTIVAL from The Williams Project
by Jay Irwin - May 25, 2021
Dear Readers, it's so good to be able to call you all that again. I'm so pleased to announce that live theatre has returned to the Seattle area. That doesn't mean we're completely back to normal, but it is a start, as The Williams Project has put together "The Campfire Festival". And with its rotating slate of shows, they remind us of what we've been missing, and longing for.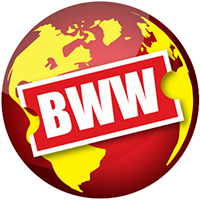 The 5th Avenue Theatre Announces Virtual Gala on June 4
by A.A. Cristi - Apr 23, 2021
The 5th Avenue Theatre will host its most heartfelt digital event of the year, the I ❤ The 5th Gala on Friday, June 4.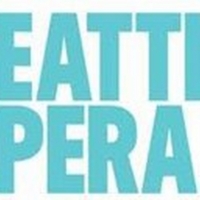 15 Emerging Composers And Librettists Will Create Works For Seattle Opera
by A.A. Cristi - Dec 8, 2020
Seattle Opera announces the inaugural cohort of the Jane Lang Davis Creation Lab, which aims to support a new generation of storytellers in opera. The initiative is open to Washington artists ages 18–30 of all backgrounds—including those without opera experience. The 15 people selected will create short works, which will be performed in Tagney Jones Hall at the Opera Center in 2021.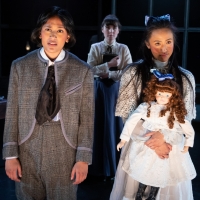 BWW Review: Book-It's THE TURN OF THE SCREW Creeped Me Out, But Not in the Way They Hoped
by Jay Irwin - Feb 16, 2020
Henry James' novella a?oeThe Turn of the Screwa?? is considered by some to be a classic of horror literature. A suspenseful story of ghosts and insanity that leaves each reader with a different viewpoint on what just happened. To be perfectly candid, I'd never read it and so my first exposure to it was last night's Book-It adaptation and production. And honestly, the way it was presented, I found it as suspenseful as a fly in a glass of milk, eliciting vaguely interesting questions of a?oewill she drowna?? or a?oewill she fly awaya??, but most of all a?oedo I really care?a?? All I know for certain is that I don't want to drink it anymore.