Latest News on Annex Theatre
Latest News on Annex Theatre
Photos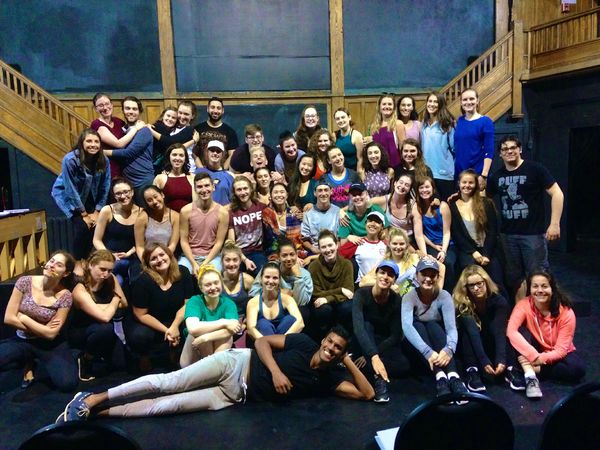 Photo by David Atkinson: The cast of The Drowsy Chaperone on the first day of rehearsals in the Annex Theatre
From: 
Date:
07/13/2017
Annex Theatre News
CALL ME ELIZABETH To Have Live World Premiere In Hollywood Fringe Festival
by A.A. Cristi - May 12, 2022
Call Me Elizabeth, a one-woman show about the early life of Elizabeth Taylor, will have its live world premiere in the 2022 Hollywood Fringe Festival, running June 7-12, at The Zephyr Theatre.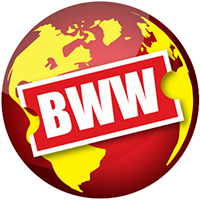 Chicago Premiere Of THE CHINESE LADY to Close Out TimeLine Theatre's 25th Season
by A.A. Cristi - Mar 10, 2022
For its 25th anniversary season finale, TimeLine Theatre will present the Chicago premiere of The Chinese Lady, Lloyd Suh's acclaimed play inspired by the story of the first Chinese woman to step foot in America.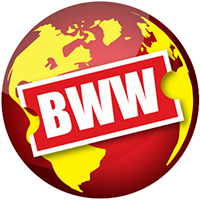 Thalia's Umbrella Presents EUROPE By David Greig, March 10-27 At 12th Avenue Arts
by A.A. Cristi - Feb 16, 2022
The best play about the United States in 2021 was written in Scotland in 1994. In a time when words and ideas are divisive, and when someone from another country—or the other side of town—can seem both exotic and threatening, come join the feast that is David Greig's powerful play about two outsiders who change a small town. Two refugees arrive at a train station in a small border town where the trains no longer stop. They are not looking for love; they are not looking for trouble. They find both. 
Joanna Pickering's Trilogy TRUTH LIES AND DECEPTION Premieres in Paris
by Stephi Wild - Dec 20, 2021
Pickering's Trilogy: Truth, Lies and Deception will have its premier at Le Pavé d'Orsay Theatre in the heart of Paris on December 16th. The trilogy contains three short plays Cat and Mouse, Sylvie and Sly and Beach Break.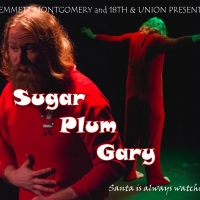 Emmett Montgomery and 18th & Union Present SUGAR PLUM GARY
by A.A. Cristi - Dec 1, 2021
Make your holidays more delightfully ho-ho-horrific! Sugar Plum Gary is returning to 18th & Union for the fifth year to deliver the gift of Christmas fear and cheer for live and livestream audiences alike.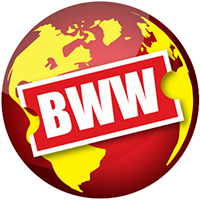 18th & Union Welcomes Audiences Back With Stories and Comedy
by Stephi Wild - Jul 1, 2021
Learn more about how to get tickets for either the in-person or livestreaming options for both shows.
YOUR PROGRAM IS YOUR TICKET Podcast Welcomes Seattle's Annex Theatre Co-Artistic Director Madison Jade Jones
by Chloe Rabinowitz - Feb 22, 2021
Sean Chandler host of the podcast 'Your Program Is Your Ticket', in association with the Broadway Podcast Network, has announced an outstanding episode of its 'Act II...Places' series featuring Co-Artistic Director Madison Jade Jones of Annex Theatre in Seattle, WA.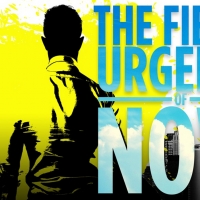 Doug DeVita Presents THE FIERCE URGENCY OF NOW as Radio Play
by Chloe Rabinowitz - Feb 17, 2021
Doug DeVita's witty exploration of homophobia and ageism in the ad world becomes a radio play. Premiering in March. Doug DeVita's fast-paced comedy, The Fierce Urgency of Now, has multiple lives across the country. A regional favorite for some time, the play has been turned into a screenplay and is currently in development as a motion picture.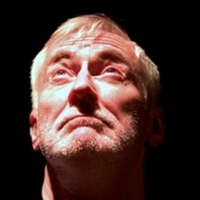 Turning Point Ensemble Launches 1+1+1+
by Chloe Rabinowitz - Jan 5, 2021
1+1+1+… is an artistic chain of expression, the first '1' is the performer, the second'1' is the composer, and the third '1' is the filmmaker, resulting in a series of five-minute art films, each comprising a new work that will be a unique portrait of the musicians that make up Turning Point Ensemble.