Sierra Rep presents A Season Of Celebrations, Transformations and Music!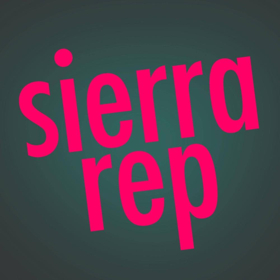 Sierra Repertory Theatre audiences have been waiting on pins and needles to learn the title of the company's 2018 opening musical! Sierra Rep, now in its 39 th year, opens their 2018 Season with Mamma Mia! the smash - hit musical based on the songs of ABBA.
Producing Artistic Director Scott Viets says: " We've been waiting for years to bring Mamma Mia! to Sonora! You won't want miss this intoxicating musical, featuring fabulous ABBA songs and an incredible cast coming from all over the country - not to mention surprising theatrical elements never before seen on our stage! "
Of the nine productions in the 2018 season, eight are SRT premieres including an original holiday extravaganza to be written and directed by Viets. "We're thrilled to be offering new programming this season. Season ticket holders will have the benefit of experiencing our new Cabaret series as part of their season subscription. And they are selling fast! Also, we're pleased to offer more youth programming as we continue to expand our education department. "
SRT will offer three to four acting - based youth workshops. For more information about all of SRT's season offerings, please visit their w ebsite at www.sierraep.org.
2018 Season At A Glance:
MAMMA MIA! Music and Lyrics by Benny Andersson & Björn Ulvaeus; And some songs with Stig Anderson; Book by Catherine Johnson; Originally Conceived by Judy Cramer; Directed by Valerie Rachelle; February 10 - April 8 | East Sonora Theatre
So far it's been Donna and her daughter Sophie running a rustic taverna on a beautiful Greek island. With her wedding just around the corner, Sophie wants her dad to walk her down the aisle, except she doesn't know who he is! The fun begins when Donna's three ex - boyfriends show up, and the quest for love and identity ensues! (Rated PG-13)
MILLION DOLLAR QUARTET Book by Colin Escott & Floyd Mutrux; Original Concept and Direction by FLOYD MU TRUX; Inspired by Elvis Presley, Johnny Cash, Jerry Lee Lewis and Carl Perkins; Directed by Michael Ray Wisely; March 30 - May 6 | Fallon House
Million Dollar Quartet is the ultimate jam session! This musical depicts that magical moment in music history (Dece mber 4, 1956) when Elvis Presley, Johnny Cash, Carl Perkins and Jerry Lee Lewis shared a recording studio in Memphis, Tennessee. You are not going to want to miss this rocking tune - fest featuring all live music! (Rated G)
A MIDSUMMER NIGHT'S DREAM By William Shakespeare; Directed by Scott Viets; May 4 - 20 | East Sonora Theatre
One of Shakespeare's most beloved comedies, two pairs of lovers and a rag - tag group of actors are lost in the woods as a fairy kingdom is turned upside down by its quarreling leaders. Hold on to your heart - Cupid is armed and dangerous! (Rated PG - 13)
DISNEY'S BEAUTY AND THE BEAST Music by Alan Menken; Lyrics by Howard Ashman & Tim Rice; Book by Linda Woolverton; June 15 - July 29 | Fallon House
Ready to be discovered by a whole new generation! This musical classic is the tale of a prince transformed into a Beast and an adventurous young woman named Belle. In order to become human again, the Beast must earn Belle's love. Can the curse be broken ? (Rated G)
PAGEANT Book and Lyrics by Bill Russel & Frank Kelly; Music by Albert Evans; Conceived by Robert Longbottom; July 13 - August 19 | East Sonora Theatre
Six beauty contestants battle for the title of " Miss Glamoresse " in categories including swimsuit, physical fitness, spokesmodel and be auty crisis counseling. Every show will be an actual pageant with judges selected from the audience, choosing who the winner is so you can expect a different outcome every performance! To add to the fun, all the contestants just happen to be played by men! (Rated PG - 13)
Ken Ludwig'S BASKERVILLE: A SHERLOCK HOLMES MYSTERY By Ken Ludwig; Directed by Dennis Jones; August 31 - September 30 | Fallon House
"The Hound of the Baskervilles" has never been funnier! Male heirs of Baskerville are being offed one by one so Sherlock and Watson must brave desolate moors before a family curse dooms its newest heir. Get caught up in a dizzying web of clues, silly accents, disguises, and deceit as five actors deftly portray more than forty characters. (Rated PG)
INTIMATE APPAREL By Lynn Nottage; Directed by Scott Viets; October 12 - 28 | East Sonora Theatre
A lonely seamstress specializing in intimate apparel for clients ranging from wealthy patrons to prostitutes has saved for years in hopes of opening her own beauty parlor. Lo nging for a husband and a future, her plans look hopeful when she begins a long distance correspondence with a lonesome Caribbean named George. But is George really the man he's represented himself to be ? (Rated PG - 13)
AWAY IN THE BASEMENT: A CHURCH BASEM ENT LADIES CHRISTMAS Written by Greta Grosch; Music and Lyrics by Drew Jansen; Inspired by the books of Janet Letnes Martin and Suzann Nelson including the best - seller, "Growing Up Lutheran"; Directed by Becky Saunders; November 2 - December 9 | Fallon House
Our lovable ladies take us back to 1959 and the day of a potentially disastrous Sunday School Christmas Program. With holiday preparations and love in the air, life inside and outside the basement always has surprises in store for them. Can they once again be counted on to step in and save the day ? (Rated G)
SIERRA REP'S HOLLY, JOLLY CHRISTMAS Written and Directed by Scott Viets; November 30 - December 23 | East Sonora Theatre
Let us set your spirits aglow with a premiere holiday variety sh ow written exclusively for SRT and the community. Fresh and traditional, Christmas comes to life on our stage with singing, dancing and humor as we take you on a veritable sleigh ride of holiday entertainment. (Rated G) " Th is is an exciting time for SRT, " says Viets. " On stage, behind the scenes, introducing new shows, respecting our past, yet always striving forward. All of us here are proud to present our 2018 season of celebration s and transformation s! "
2018 Season Tickets for all Sierra Rep productions can be purchased online at www.SierraRep. org, or by phone at (209) 532 - 3120, or by visiting the Box Offic e (Tuesday through Saturday, 11am - 5 pm) at the East Sonora Theatre, located at 13891 Mono Way in Sonora. Performance times are Wednesdays, Thursday s, Saturdays, and Sundays at 2pm, Fridays and Saturdays at 7 pm. Ticket prices range from $ 32 to $ 47. Discounts for seniors, children, and students (18 and over with student ID) are available for all performances. Special discounts for groups of 20 or more are also available.
ABOUT SIERRA REPERTORY THEATRE Sierra Repertory Theatre is a professional non - profit theatre located in California's beautiful Sierra Nevada Foothills. Since 1980, Sierra Rep has focused on its original mission: to present audiences with a broad range of theatrical literature at the highest production quality possible ; to pay artists and staff a living wage and to make a vibrant contribution to our community's economy, culture and spirit.
Sierra Repertory Theatre is a registered not - for - profit 501(c)(3) organization. For more information about Sierra Repertory Theatre and upcoming shows, please visit www.SierraRep.org or call the box office at (209) 532 - 3120. Follow Sierra Repertory Theatre on Instagram at @SierraRep; and on Facebook at Facebook.com/SierraRep

Related Articles View More Sacramento

Stories

Shows
More Hot Stories For You