Sacramento Interviews
The latest interviews about live + streaming theatre in Sacramento.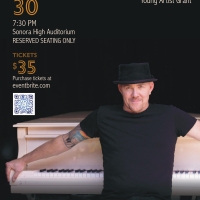 Todd Schroeder's YOUNG ARTISTS' GRANT Benefit Concert Returns to Sonora High School
by Courtney Symes - April 17, 2022
, Sacramento
This year's graduating seniors have had anything but a normal high school experience and the past two years have taught them resilience, flexibility, and grace. Undoubtedly, they deserve a bit of celebration for their tenacity and courage. Luckily for students at Sonora High School, Todd Schroeder i...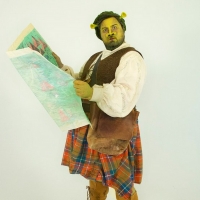 Sierra Rep's Jerry Lee Says They are Back and Better Than Ever
by Courtney Symes - August 23, 2021
, Sacramento
In the Sierra foothills are a cluster of quaint towns full of Gold Rush history.  Two of these, East Sonora and Columbia, house the venues that make up Sierra Repertory Theatre (Sierra Rep).  Main stage shows, cabarets, and youth workshops can be seen in the original East Sonora Theatre and in the H...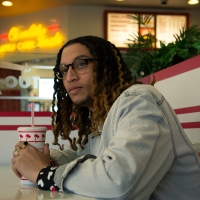 The Jungle Talks About the Labors of Love, the Seattle Music Scene, and His New EP, INFERNO
by Courtney Symes - April 17, 2020
, Sacramento
Back in Sacramento and ready to enter the California music scene is Troy Jagan, better known as The Jungle. His sound is an appealing mix of jazz, funk, r&b, and pop music complemented by a falsetto that brings to mind a young Michael Jackson. BroadwayWorld Sacramento spoke to The Jungle about his r...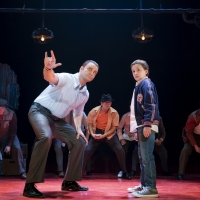 Jeff Brooks of A BRONX TALE Talks About His Mafia Roles, Racial Tensions, and Why Everyone Loves Gaston
by Courtney Symes - March 01, 2020
, Sacramento
America's obsession with the Mafia began long ago, after the Great Depression plunged many into poverty and the world saw how the a?oefamilya?? took care of its own. Popular movies like a?oeThe Godfathera?? and a?oeScarfacea?? further solidified our collective fascination with all things mob-related...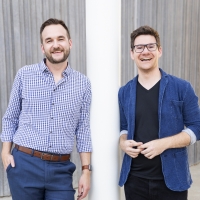 Kyle Holmes And David Taylor Gomes Talk About Their Album Debut and Where RANKED, A NEW MUSICAL is Going Next
by Courtney Symes - February 27, 2020
, Sacramento
You might recall that, in early 2019, a little news story broke about a certain college admissions scandal. It was something that people suspected must happen in back rooms, but confirmation was finally being brought out into the light. What you might not know was that, a year before that, a local c...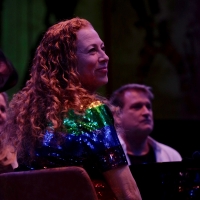 Best-Selling Author Jodi Picoult Gives Insight Into Her New Musical, BETWEEN THE LINES
by Courtney Symes - February 24, 2020
, Sacramento
Over the second weekend of February, thousands of students and educators from around the globe gathered at the 4th annual Junior Theatre Festival (JTF) West here in Sacramento. For many, the highlight was hearing the incredible voices that come to the Festival each year to share their experiences an...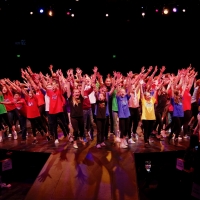 Timothy Allen McDonald, Founder and CEO of iTheatrics, Talks to BWW About the 4th Annual Junior Theater Festival West
by Courtney Symes - February 14, 2020
, Sacramento
Forget that other show. I was in the REAL room where it happened last weekend at the 4th Annual Junior Theater Festival West (JTF), which celebrates youth theatre and encourages students and teachers to keep theatre alive in their community. Each year it follows the Junior Theater Festival in Atlant...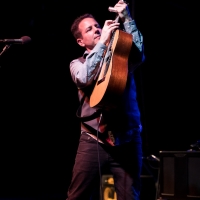 Dennis Johnson Talks About His Upcoming Show With the Mississippi Ramblers at The Sofia
by Courtney Symes - January 22, 2020
, Sacramento
Shakespeare once wrote, a?oeIf music be the food of love, play on!a?? Although he was talking about satiating an appetite for love, why not listen to music to celebrate love? You can extend the Valentine's Day festivities this year by going to see Dennis Johnson and the Mississippi Ramblers perform ...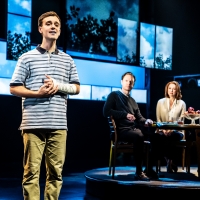 Stephanie LaRochelle of DEAR EVAN HANSEN Talks About California, Andrew Lloyd Webber, and Erasing the Stigma
by Courtney Symes - January 13, 2020
, Sacramento
In this digital age, we all want to be seen and heard-and not just online. As sentient beings, we crave and thrive on human interaction and affection. Perhaps this pertains to no group as much as teenagers, whose self-worth relies heavily (and sometimes solely) upon the image reflected back to them ...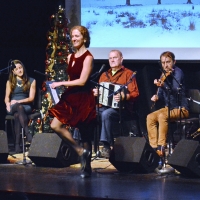 Oisin Mac Diarmada of IRISH CHRISTMAS IN AMERICA Talks About Fiddles, Country Music, and Ancient Burial Grounds
by Courtney Symes - December 17, 2019
, Sacramento
Christmas is a time that evokes many different feelings. For some, like me, the stress of finding the perfect gifts is balanced with the coziness of having everyone at home enjoying our family traditions. Warm fires, hot cocoa, maybe seeing a production of The Nutcracker or A Christmas Carol, and en...