Sacramento Theater Reviews
BWW Review: The First National Tour of A BRONX TALE Comes to Broadway Sacramento
by Courtney Symes - March 04, 2020
Growing up unscathed in the Bronx in the 1960s was not easy. Young men had to deal with racial tensions as well as violent crime. Academy Award-nominated actor Chazz Palminteri somehow made it out successfully and, in 1989, wrote a one-man play chronicling his experiences. It did so well that Robert...
BWW Review: Nothing is Rotten in Sacramento Theatre Company's HAMLET
by Courtney Symes - March 02, 2020
It is said that Shakespeare's Hamlet is being performed every minute somewhere in the world. Now, you can see it at the Sacramento Theatre Company (STC). BroadwayWorld Award-winning director Casey McClellan teams up with Greg Foro to create a modern-day version of the play that focuses on the intric...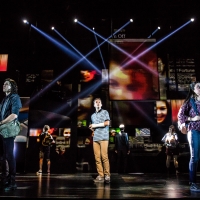 BWW Review: DEAR EVAN HANSEN Will Be Found at Broadway Sacramento
by Courtney Symes - January 18, 2020
Once in a while, you're lucky enough to witness something so special that you are forever changed. I've stared at this computer screen for hours trying to verbalize what is still swirling around in my head, impressions that are seemingly impossible to solidify into communicable thoughts. Last night'...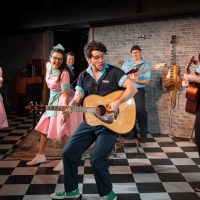 BWW Review: PUMP BOYS AND DINETTES Serves Up High Octane Fun at Sacramento Theatre Company
by Courtney Symes - January 15, 2020
In a place somewhere between Frog Level and Smyrna, NC, lies the Double Cupp Diner and Pump Boys Filling Station. Go on in and grab yourself a piece of pie! Rhetta and Prudie will take good care of you while Jim, L.M., Jackson, and Eddie top off your car. If you're lucky, you may even bear witness t...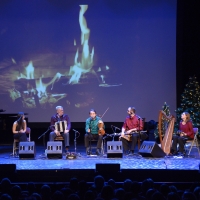 BWW Review: IRISH CHRISTMAS IN AMERICA Brings the Christmas Spirit and the Jameson to The Sofia
by Courtney Symes - December 26, 2019
Now that Christmas is over, we have only 364 days to wait until next year's festivities! Even less than that to begin thinking about attending all of the holiday activities that contribute to making the season so special. I will definitely be starting a new tradition of seeing the show, Irish Christ...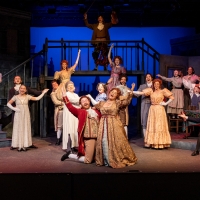 BWW Review: A CHRISTMAS CAROL Brings the Magic of the Season to Sacramento Theatre Company
by Courtney Symes - December 11, 2019
One of my favorite holiday traditions is going to the theatre to see shows that celebrate the magic of the season. For the past three years, I've been fortunate enough to experience that with the Sacramento Theatre Company (STC) and their unique production of A Christmas Carol. This adaptation was w...