Latest News on Judy Cramer
Judy Cramer News
SONGS FOR A NEW WORLD, WAITING FOR GODOT & More Lead Boston's August Theater Top 10
by BWW Staff - Aug 4, 2022
Boston is never lacking outstanding theatre, whether epic Broadway shows, engrossing dramas or bold fringe offerings. BroadwayWorld is rounding up our top recommended theatre every month. August selections include Songs for a New World, Waiting for Godot, Pippin, and more!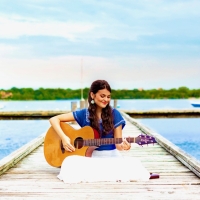 Lyric Stage to Present MAMMA MIA! August 24-28
by A.A. Cristi - Aug 3, 2022
Lyric Stage will open its 29th season with the hit musical Mamma Mia! August 24-28, 2022 at Dallas' Majestic Theatre.
Photos: First Look at Cape Rep's Outdoor Theater Production of MAMMA MIA!
by Chloe Rabinowitz - Jul 20, 2022
Cape Rep Theatre is presenting an outdoor production of Mamma Mia! through August 14, 2022. Set on a Greek island paradise and told through the music of ABBA, this is the hilarious story of a mother, a daughter, three possible dads and a wedding you won't soon forget. Get a first look at photos here!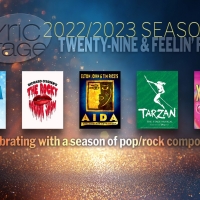 Lyric Stage Announces 2022-2023 Season
by Stephi Wild - Jun 29, 2022
The 2022/2023 Season marks Lyric Stage's 5th Season at the historic Majestic Theatre, located in downtown Dallas, and features five musicals by some of the most popular, award-winning, and cult-classic pop/rock composers Broadway has to offer, including Elton John, Phil Collins, ABBA, The Electric Light Orchestra ('ÄúELO'ÄĚ), and Richard O'Brien.¬†
Cape Rep Theatre Presents MAMMA MIA! In The Outdoor Theater
by A.A. Cristi - Jun 21, 2022
Cape Rep Theatre presents the Broadway musical sensation, MAMMA MIA!, music and lyrics by Benny Andersson and Björn Ulvaeus, and some songs with Stig Anderson, book by Catherine Johnson, originally conceived by Judy Cramer, directed and choreographed by Dani Davis.
BWW Review: MAMMA MIA! E IL TEATRO SISTINA
by ETTORE FARRATTINI - Dec 8, 2021
MAMMA MIA! E IL TEATRO SISTINA RIAPRE IL TEMPIO DELLA COMMEDIA MUSICALE CON IL RINNOVATO SUCCESSO DEL MUSICAL CON LE CANZONI DEGLI ABBA IN SCENA FINO AL 9 GENNAIO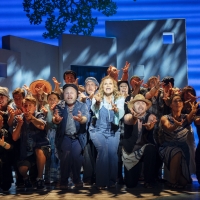 BWW Review: MAMMA MIA! at Folketeatret 'Ä" The Ultimate Feel-Good Show Still Shines!
by Christian Ranke - Aug 27, 2021
Mamma Mia is the ultimate feel-good-show! it's best to leave your cynicism at the door, forget your worries for an hour or two, and just have a great time. If you're an ABBA fan, that is. If you are not then there is little I can write to persuade you. Read no further!
Josette Bushell-Mingo OBE Appointed Principal Of The Royal Central School Of Speech And Drama
by Stephi Wild - Feb 22, 2021
The Board of Governors of The Royal Central School of Speech and Drama is delighted to announce that Josette Bushell-Mingo OBE has been appointed as the incoming Principal of the School.
BWW Feature: BROADWAY VS. HOLLYWOOD PART 6 Flops And Blockbusters- 2
by ETTORE FARRATTINI - May 19, 2020
Con questo articolo concludiamo la nostra carrellata sui musical di Broadway portati sul grande schermo con altri flop e dei blockbuster degli ultimi anni.

BWW Review: MAMMA MIA! L'ESTATE CONTINUA al SISTINA
by ETTORE FARRATTINI - Oct 18, 2018
Torna per la seconda stagione al Teatro Sistina di Roma il musical MAMMA MIA! che prosegue il suo secondo tour nazionale con molte date gia sold out. Dal debutto avvenuto a Londra nel 1999 questo musical e stato tradotto in 26 lingue, rappresentato in 50 paesi ed e stato visto da piu di 60 milioni di spettatori in tutto il mondo.
Judy Cramer Videos
STAGE TUBE: Mel B. Talks SPICE GIRLS Musical
by Stage Tube - Jun 8, 2010
Former Spice Girl Melanie Brown (aka Mel B.) recently appeared on Good Day LA, during which she confirmed that the girl band is currently at work developing a Spice Girls Musical with Judy Cramer, creator and producer of the ABBA musical hit, MAMMA MIA! Click below for the segment.