Latest News on Matthew Floyd Miller
Matthew Floyd Miller News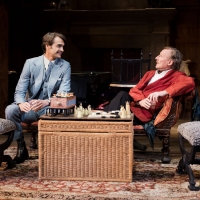 Photos: First Look at SLEUTH, Now Playing at Ensemble Theatre Company
by Stephi Wild - Jun 10, 2022
Ensemble Theatre Company (ETC) presents the fifth and final show of its 2021-2022 Season, one of the most iconic and celebrated thrillers ever written, SLEUTH, by Anthony Shaffer and directed by Jenny Sullivan.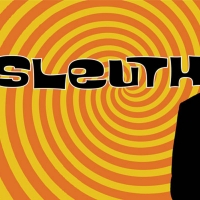 SLEUTH Comes To The New Vic In Santa Barbara In June
by Stephi Wild - May 20, 2022
Ensemble Theatre Company (ETC) presents the fifth and final show of its 2021-2022 Season, one of the most iconic and celebrated thrillers ever written, SLEUTH, by Anthony Shaffer and directed by Jenny Sullivan. SLEUTH begins previews on Thursday, June 9 at 7:30pm, opens on Saturday, June 11 at 8:00pm and runs through Sunday, June 26, 2022 at The New Vic, 33 W. Victoria Street in Santa Barbara.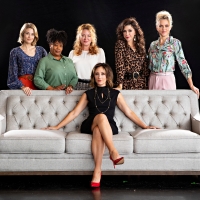 BWW Review: DESIGNING WOMEN at TheatreSquared brings the Sugarbaker sass to NWA
by Theresa Bertram - Oct 4, 2021
If you were a fan of the television show Designing Women back in the 80s and early 90s (which I was), this show is for you. If you were not watching tv back then, this is still for you. Giving off a Feminist vibe with a southern spin from the moment you enter the theatre, this production covers all of today's topics including #metoo, Black Lives Matter, COVID, and Donald Trump. There is also a nod to Cardi B and the Kardashians.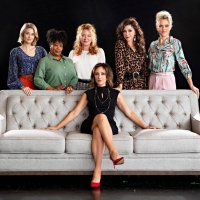 Casting Complete for TheatreSquared's DESIGNING WOMEN
by Stephi Wild - Sep 14, 2021
Broadway's Carmen Cusack (Wicked, Bright Star, South Pacific), a Tony Award nominee, plays the indomitable Julia Sugarbaker through October 11, when she returns to Broadway in Flying Over Sunset.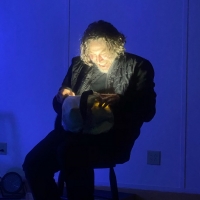 BWW Interview: David Robert Weber, Tim Blewitt of AN ACTOR'S CAROL: ONE CLOWN'S DICKENSIAN MARATHON TOWARDS REDEMPTION
by Caroline Sposto - Jun 4, 2021
150 years after Charles Dickens' death, Atlanta's David Robert Weber and Los Angeles based Creator and co-adapter, Tim Blewitt sat to down together to adapt A Christmas Carol into the one-man show, An Actor's Carol: One Clown's Dickensian Marathon towards Redemption. Weber plays 22 distinctive characters while running tech in this one man band tour de force.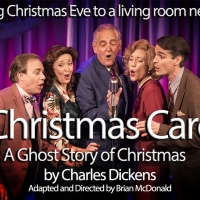 Ensemble Theatre Company Of Santa Barbara Offers Two Streaming Family Holiday Events
by A.A. Cristi - Dec 15, 2020
This December, Ensemble Theatre Company will offer two holiday events the entire family can enjoy. First, ETC welcomes back Porgy and Bess cast members Elijah Rock and Frank Lawson for a rockin' musical Christmas variety show LIVE from Las Vegas.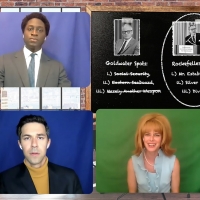 BWW Feature: DAISY Examines the First Political Attack Ad Created in 1964
by Shari Barrett - Oct 26, 2020
Based on true events and strikingly relevant today, DAISY explores the moment in TV history when the political attack ad was born. In the autumn of 1964, one year after the assassination of President John F. Kennedy, bloody turmoil over Civil Rights was spilling onto the streets, a fearful ideology that made the threat of nuclear war palpable was growing from the conservative right, and a skirmish in the far-off nation of Vietnam wouldn't go away. With the presidential election looming, an advertising agency working for Lyndon Johnson unleashed the most devastating political commercial ever conceived, the 'Daisy' ad.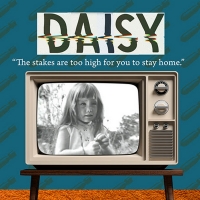 International City Theatre Presents Virtual Presentation of DAISY
by Chloe Rabinowitz - Oct 14, 2020
As the final weeks of the presidential campaign draw to a close, International City Theatre will stream a virtual presentation of Daisy, a fascinating look at the creation of and psychology behind TV's first political attack ad.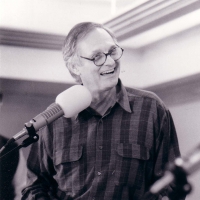 L.A. Theatre Works Streams Recordings Featuring Alan Alda, Nathan Lane and More
by Chloe Rabinowitz - Apr 27, 2020
With venues everywhere dark during this extraordinary time, world-class theater from L.A. Theatre Works is just a click away.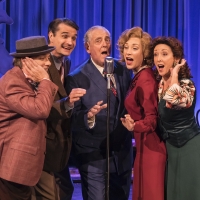 BWW Review: IT'S A WONDERFUL LIFE: A LIVE RADIO PLAY at Ensemble Theatre Company
by Maggie Yates - Dec 14, 2019
Director Brian McDonald does a nice job of keeping the actors rotating around the multiple microphones on stage (or having them add and remove costuming items) to distinguish between multiple characters. The staging is dynamic and the sight gags are clever, and the actors give pleasant and efficient performances, bringing out the warmth and hopefulness of this holiday tale. Ensemble's production highlights humor and heart for an agreeable, well-produced night of festive entertainment.