Latest News on Billy Mitchell
Stage Credits
  [West End]
Original London Production, 2021
Ensemble [Replacement]
Swing (Swing) [Replacement]
  [West End]
Original London Production, 2021
Performer (Swing) [Replacement]
  [West End]
Original West End Production, 2016
Performer (Swing) [Replacement]
Productions
[Off-Broadway, 2013]
Graphic Designer
Writing
Music
Stage
Performances
  [West End]
Original London Production, 2021
Ensemble [Replacement]
Swing (Swing) [Replacement]
  [West End]
Original London Production, 2021
Performer (Swing) [Replacement]
  [West End]
Original West End Production, 2016
Performer (Swing) [Replacement]
Productions
Graphic Designer
Writing
Music
Billy Mitchell News
Audiophile Vinyl Reissue Series Acoustic Sounds Celebrates Impulse! Records 60th Anniversary
by Sarah Jae Leiber - Apr 26, 2021
The Impulse! 60 series will kick off on May 14 with two of the four releases that launched the label known as The House That Trane Built, in 1961: Ray Charles' singular and long-out-of-print Genius + Soul = Jazz and Gil Evans Orchestra's superb Out of the Cool. Charles' album will also be made available digitally for the first time in years.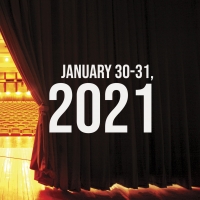 Virtual Theatre This Weekend: January 30-31- with Barrett Foa, Lesli Margherita and More!
by Nicole Rosky - Jan 30, 2021
Broadway might be dark, but that doesn't mean that theatre isn't happening everywhere! Below, check out where you can get your daily fix of Broadway this weekend, January 30-31, 2020.
VIDEO: Villain: DeBlanks Takes Over Stars in the House- Live at 8pm!
by Nicole Rosky - Jan 30, 2021
Stars in the House continues tonight (8pm) with Guest Host Week!  Join host Brenda Braxton for... Billy Mitchell's Villain: DeBlanks (a fill-in-the-blanks comedy) *A madcap Mad-libs murder mystery adventure with guests Carly Hughes, Patti Murin, Colin Donnell, Barrett Foa, Lesli Margherita and Frank DeCaro!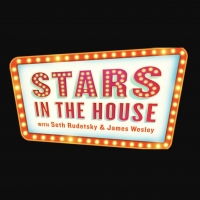 Nina West, Brenda Braxton, Liz Callaway, Jack Plotnick and Christine Pedi Will Guest Host STARS IN THE HOUSE
by Stephi Wild - Jan 26, 2021
Seth Rudetsky and James Wesley have announced a roster of upcoming guest hosts set for "Stars In The House" this week.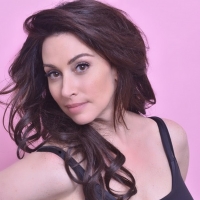 Lesli Margherita, Patti Murin, Colin Donnell and More to Take Part in VILLIAN: DEBLANKS Virtual Benefit
by Chloe Rabinowitz - Jan 19, 2021
Villain: DeBlanks is making its 'virtual' debut, Saturday, January 30 on Stars in the House to benefit The Actors Fund. The Broadway-lover's lineup features the always hilarious Lesli Margherita (Matilda, The ManySaints of Newark), triple-threat dynamo Carly Hughes (Pippin, ABC's American Housewife), and more.
Forces of Nature Dance Theatre, Mumu Fresh and More Announced for The Apollo Theater Kwanzaa Celebration
by Chloe Rabinowitz - Dec 7, 2020
The Apollo Theater announced today the line-up for its annual Kwanzaa Celebration: Regeneration Night, which brings together dance, music, and poetry to honor the seven core principles of Kwanzaa including family, community, and culture on Sunday, December 27 at 7:00 p.m. ET.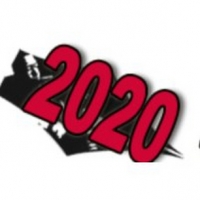 2020 JJA Jazz Awards Winners Announced
by Chloe Rabinowitz - May 19, 2020
Carla Bley, composer-arranger-bandleader and pianist, is celebrated for her Lifetime Achievement in Jazz by the Jazz Journalists Association, in the 2020 JJA Jazz Awards, the 25th annual honors for excellence in music and music journalism, announced today.
Noah Galvin, Jessica Vosk And More Will Lead VILLAIN: DEBLANKS Comedy Benefit At Joe's Pub
by Stephi Wild - Feb 21, 2020
After a year-long absence, 'Villain: DeBlanks' returns to NYC on Monday, March 9, with 100% of proceeds going to The Leukemia & Lymphoma Society.
TEAM MARCO, QT8: THE FIRST EIGHT and More to Play at Garden State Film Festival
by Abigail Charpentier - Feb 12, 2020
Celebrating its 18th Anniversary, the artistic philosophy of the Garden State Film Festival is rooted in the celebration of the independent film genre and celebrates this spirit through dramatic screenings and unparalleled film collaborations attracting a diverse audience from around the world. From Wednesday, 25 - Sunday, 29 March 2020 in Asbury Park, New Jersey, GSFF unveils world premieres, Hollywood stars, industry panels, and as a nonprofit enterprise, serves as an added economic engine for Asbury Park's vitality through art, commerce and culture. Make your plans to be a part of intriguing panel discussions and can't miss parties, all held in numerous locations all over the city by the sea. 
Celebrate Holidays at The Apollo With Cynthia Erivo, Shoshana Bean and More
by Chloe Rabinowitz - Oct 31, 2019
This December, the Apollo Theater will celebrate the holidays with offerings for the entire family. Holidays at the Apollo includes programs that will celebrate culture, music, and community during the festive season.
Billy Mitchell Videos
Billy Mitchell Frequently Asked Questions
How many Broadway shows has Billy Mitchell been in?
Billy Mitchell has not appeared on Broadway.
How many West End shows has Billy Mitchell been in?
Billy Mitchell has appeared on London's West End in 4 shows.
What was Billy Mitchell's first West End show?
Billy Mitchell's first West End show was School of Rock which opened in 2016
How many shows has Billy Mitchell written?
Billy Mitchell has written 1 shows including Uncle Jacques' Symphony (Music).