Photos: Barrett Foa, Nicole Parker, Tracie Thoms, Wayne Wilcox, And More Star In VILLAIN: DEBLANKS Benefit For ACLU
Audiences laughed their (BODY PART)_____ off at this one-night-only encore performance of Billy Mitchell's improvisational comedy Villain: DeBlanks, Monday, February 19, at The Rockwell Table & Stage in Los Angeles. 100% of the proceeds went to the ACLU. Check out photos below!
"MADCAP HILARITY! What happens when you mix equal parts Murder, She Wrote with Mad Libs? You get Billy Mitchell's rib-tickling theatrical confection Villain: DeBlanks." - BroadwayWorld.com
Hailed as an "off-the-hook inclusive comedy-with big laughs" by KABC-LA, Villain: DeBlanks' amazing February 19 cast featured the fabulous Tracie Thoms (Rent, Devil Wears Prada), the exuberant Hal Sparks (Queer as Folk, Disney's Rat Pack), the hilariously unpredictable Nicole Parker (MADtv, Wicked), comedian, actor and pop culture pundit Frank DeCaro (The Daily Show, Not Today Bianca), the charmingly disarming Barrett Foa (NCIS LA, Avenue Q), and the creator of incisive, ingenious empowerment videos: Juani Begood.
A Time Out NY Critics' Pick written by Billy Mitchell, Villain: DeBlanks is the uproarious improvisational comedy where the cast says words you put in their mouths. The audience provides nouns, adjectives, verbs, etc. (the wilder, the better), and the actors provide the laughs-uncensored and unrehearsed-as they enact the story of Philip DeBlanks' untimely demise. It's "Clue" meets adult "Mad Libs," and it's never the same show twice!
Photo Credit: Lily Lim

Tracie Thoms, Nicole Parker, and Frank DeCaro

Juani Begood

Barrett Foa, Juani Begood, Wayne Wilcox, and Tracie Thoms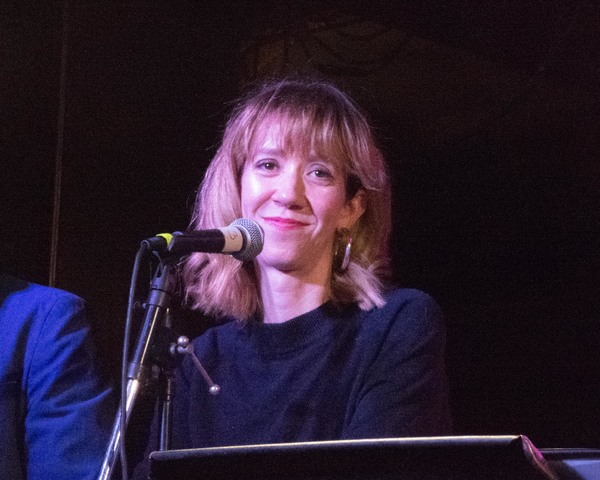 Juani Begood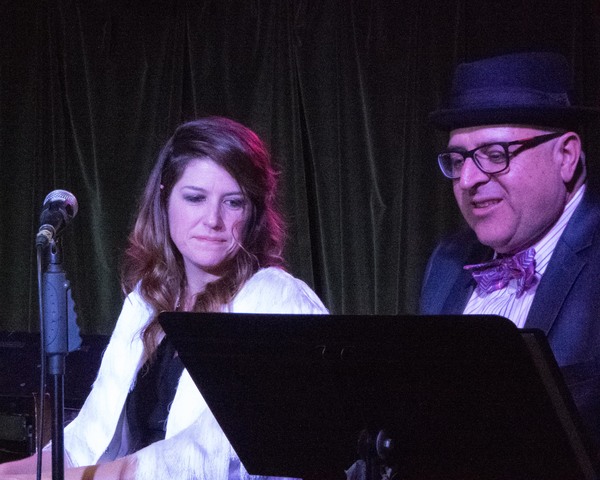 Nicole Parker and Frank DeCaro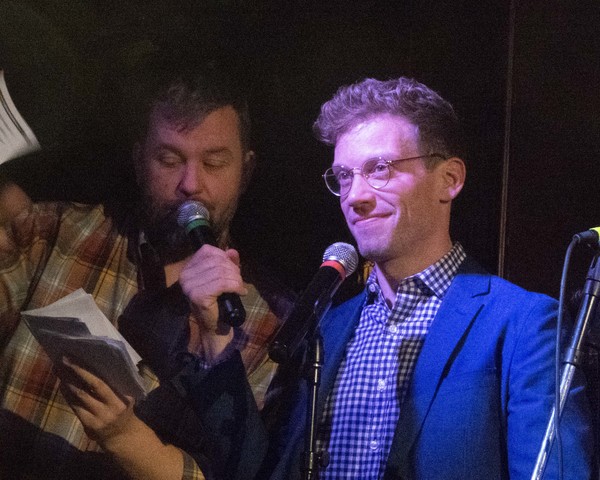 Billy Mitchell and Barrett Foa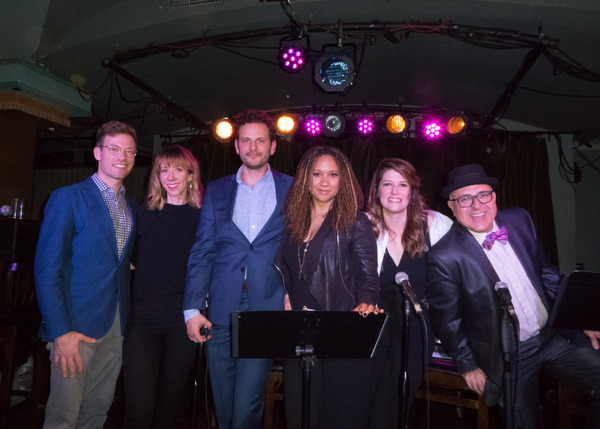 Barrett Foa, Juani Begood, Wayne Wilcox, Tracie Thoms, Nicole Parker, and Frank DeCaro

Tracie Thoms and Talia Thiesfield

Juani Begood and Wayne Wilcox

Billy Mitchell, Frank DeCaro, and Barrett Foa

Frank DeCaro, Nicole Parker, and Barrett Foa

Wayne Wilcox, Frank DeCaro, and Billy Mitchell

Juani Begood and Barrett Foa