Dance on the Lawn Outdoor Dance Festival returns to Montclair, NJ
The third annual Dance on the Lawn Dance Festival featuring NJ Dance companies Randy James' 10 Hairy Legs, Maurice Chestnut's Dance Therapy and Donna Scro's Freespace Dance will return on Saturday, September 10 to the front lawn of St. Luke's Episcopal Church in Montclair, NJ, 3-5pm, 73 South Fullerton Avenue, a free, public outdoor event. (Full festival line up below.)
New York companies include new work by Troy Powell (Artistic Director - Ailey II); ZEST Collective (Gentry George - Artistic Director) and Keigwin + Company (Larry Keigwin - Artistic Director). In addition, Kyle Marshall, Dance on the Lawn's 2016 "Emerging Commissioned NJ Choreographer, will present new choreography in the Festival program.
Dance on the Lawn was established by Montclair resident Charmaine Warren in 2014 to increase New Jersey's exposure to dance by bringing professional and emerging companies, plus students of dance from around the state, together to perform in a community setting. In addition to offering presentation opportunities, Dance on the Lawn created an Emerging Commissioned New Jersey Choreographer and mentor program to help support young, emerging artists.
Charmaine Warren is winner of the Dance NJ's JETÉ AWARD, in honor of founding the Dance on the Lawn Festival. Dance NJ is the service organization committed to advocating the excellence of dance and dance education in the state. Read more:
http://www.danceonthelawn.org/about.html
The 2016 Dance on the Lawn line up:

NEW JERSEY SCHOOLS: Grooves Unlimited Dance Studio (Livingston); Kathy Costa's DanceWorks & Company (Montclair); SharRon Miller's Academy for the Performing Arts' Performance Workshop Ensemble (Montclair); Nancy Turano's New Jersey Dance Theatre Ensemble (Summit) & American Repertory Trainees (Princeton)
Kyle Marshall
- DANCE ON THE LAWN'S 2016 "EMERGING NEW JERSEY COMMISSIONED CHOREOGRAPHER" (
Jersey City
) NEW JERSEY COMPANIES: FreeSpace Dance (Donna Scro - Artistic Director/Montclair); "Dance Therapy" (Maurice Chestnut - Artistic Director/Newark); 10 Hairy Legs (Randy James - Artistic Director/Highland Park) &
Carolyn Dorfman
(
Carolyn Dorfman
- Artistic Director/Union) NEW YORK COMPANIES: New Work by Troy Powell (Artistic Director - Ailey II); ZEST Collective (Gentry George - Artistic Director) & Keigwin + Company (
Larry Keigwin
- Artistic Director)
More Hot Stories For You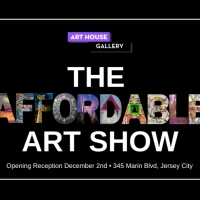 The Art House Gallery Presents THE AFFORDABLE ART SHOW

November 29, 2022

Art House Productions will present "The Affordable Art Show," an annual December event with works priced $500 and under. Curated by Andrea McKenna, the show includes over 150 works of art from 89 artists.
---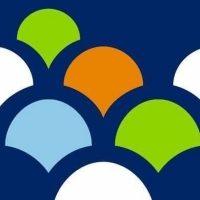 Creating Change Network Seeks Participation from the New Jersey Arts Community for National Day of Racial Healing

November 28, 2022

The Creating Change Network, a program hosted by New Jersey Theatre Alliance and ArtPride New Jersey that aims to build a more equitable, just, accessible, and anti-racist arts community in New Jersey, will faciliate participation by the state's arts community in the National Day of Racial Healing, on January 17, 2023.
---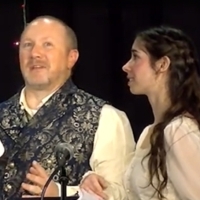 Placer Rep To Present A Holiday Variety Show Featuring Local Performing Artists 

November 25, 2022

Actors, singers, comedians, writers and more will take the stage on December 7 at  Placer Repertory Theater's annual variety show with open mic that celebrates the  completion of Season 2022 on Wednesday, December 7th at Studio E in Lincoln. 
---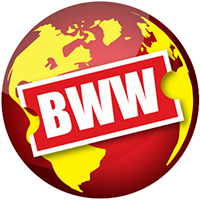 Surflight's Presents Irving Berlin's WHITE CHRISTMAS, December 3-18

November 23, 2022

Surflight Theatre, after a terrific summer and fall season is now thrilled to be presenting the festive and beloved musical White Christmas from December 3-18th.  With spectacular tap dancing and a dazzling score featuring well-known standards including "Blue Skies," "I Love A Piano," "How Deep Is the Ocean", Count Your Blessings and the perennial title song, White Christmas is an uplifting musical perfect to bring joy in the Holiday Season.
---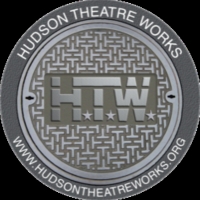 Hudson Theatre Works Presents Its Annual 10 MINUTE PLAY FESTIVAL Benefit

November 23, 2022

Hudson Theatre Works presents its Annual 10 Minute Play Festival benefitting Hudson Theatre Works including new plays by John Patrick Shanley, Richard Vetere, Barbara Blatner, Joanne Hoersch, Zach Weed, Lenny Horst, and Sarah T. Schwab with Robert Funaro of the Sopranos.
---