Delray Beach Playhouse Announces 2018-19 Season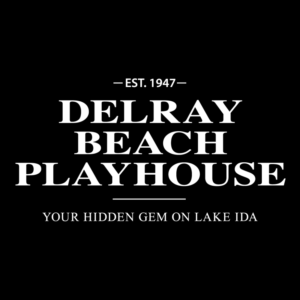 The Delray Beach Playhouse announces their 2018-19 Season of Main Stage Plays, Musical Memories, Feelin' Groovy, Interactive Studio Theatre, Artists Lounge Live, Cabaret and Special Engagements.
Located on beautiful Lake Ida, the Delray Beach Playhouse has been known for its exceptional community theater offerings since 1947. Main Stage Plays, Musical Memories, Interactive Studio Theatre and Children's Theatre have been Playhouse mainstays. Newer series offering outstanding music performances by actors and vocalists from South Florida, to Chicago, to Broadway include: Feelin' Groovy Nostalgic Concerts, Artists Lounge Live and The Cabaret.
DELRAY BEACH PLAYHOUSE 2018-19 SEASON LINEUP:
A Murder is Announced, October 5-21
Thanks for the Memories! - The Songs of Leo Robin, October 15-24
Breaking up Is Hard to Do - John Michael Dias sings Neil Sedaka, October 26-28
The 1940's Radio Hour, November 30-December 16
Messages in Harmony: The Story and Song of Peter, Paul and Mary, December 5
I Laughed, I Cried, I Forgot Where I Parked, December 7
Everything's Coming Up "Gypsy!" - The Birth of a Classic American Musical, December 10-20
An Unforgettable Nat King Cole Christmas - starring Evan Tyrone Martin, December 27 & 28
New Year's Eve "Fever" with Jill and Rich Switzer, December 31
Jeff Harnar, January 4 & 5
Living On A High Note starring Jenene Caramielo, January 19
California Suite, February 1-17
Imagine: The Life and Song of John Lennon, February 6
The Pool Schmoozers, February 8
Nothing Can Stop Me Now! - The Songs of Leslie Bricusse
Elvis: My Way starring Brandon Bennett, February 22-24, 2019
Showtune, March 22-April 7
Four Strong Winds: Celebrating Canadian Artists of the 60's, March 27
Romeo and Harriette, March 28
I Believe in You! - The Songs of Frank Loesser, April 1-11
The Nightingale, April 5
Judy Carmichael, Swing Time! April 13
The Music of Johnny Mercer and Hoagy Carmichael starring Gabrielle Stravelli, April 26 & 27
God of Carnage, May 17-June 2
Wish You Were Here! - Celebrating Joshua Logan, May 27-June 5