Photo Flash: Inside Hollywood Arts Council's 28th Annual Charlie Awards Luncheon
The Hollywood Arts Council presented their 28th Annual Charlie Awards Luncheon in the Blossom Room of the Hollywood Roosevelt Hotel, home of the first Academy Awards ceremony, at a Sold Out event on Friday, April 25, 2014. Shauna McClure, Executive Director of the Hollywood Arts Council said: "This was the record breaking year of all time in the Hollywood Arts Council's 36-year history. We raised $110,000 at this year's luncheon. Our Online Auction is still open atwww.biddingforgood.com/hollywoodartscouncil. The auction items include one-of-a-kind items, tickets to shows, art and the like. Bidding will close at 12-Midnight on Wednesday, April 30, 2014."
Monies raised at this year's Charlie Awards and on the online auction will help benefit the Council's Project S.O.A.R. (Students Overcoming All Risks) serving thousands of elementary school children who do not have access to art or artistic direction in Hollywood schools. The Charlie Awards also provide support for the Council's Annual Free Children's Festival of the Arts held annually every second Sunday in June at Paramount Pictures, as well as other worthy and necessary community efforts.
The Hollywood
Arts Council
's 28th Annual Charlie Awards was emceed by ABC7 Television's George Pennacchio, who was also an award recipient this year. The Council's Charlie Awards are presented annually to honor individuals and companies for significant contributions to the arts and Hollywood. This year's Charlie Awards were presented in seven categories to: RICHARD M. SHERMAN (Music Arts Award), NEWFILMMAKERS LOS ANGELES (Cinema Arts Award), GEORGE PENNACCHIO (Media Arts Award), OPEN FIST THEATRE (Theatre Arts Award), PINK'S HOT DOGS (Inaugural Culinary Arts Award), CHRISTY McAVOY, HISTORIC RESOURCES GROUP (Preservation Arts Award) and HOLLYWOOD CHRISTMAS PARADE PRODUCED BY ASSOCIATED TELEVISION INTERNATIONAL (Entertainment Arts Award). Celebrity and VIP Award Presenters included: Students from Selma Elementary School under the musical direction of Melissa Berman, along with Hollywood
Arts Council
Executive Director Shauna McClure,
Joe Spano
,
Jon Huertas
, Councilmember
Tom LaBonge
, Congressman Adam B. Schiff,
Joe Mantegna
and
Leonard Maltin
. Event Sponsors included: Gold Sponsors: Alliance, Asanti Enterprises, Associated Television International, Author Services, Inc., Classic Arts Showcase, Comcast NBC Universal, Discover Hollywood Magazine (Media Sponsor); First Foundation Advisors,
Paramount Pictures
, Pink's Hot Dogs, Variety (Media Sponsor) and Laura and Larry Worchell; Silver Sponsors: Alliance Residential Company, Crescent Heights Realty, Kilroy Realty, The
Madison Square Garden
Company, Palladium Residences; Bronze Sponsors: ABC7 Television, COP Communications, Essex Property Trust, Inc., Historic Resources Group, Hollywood Roosevelt Hotel, Hollywood Heritage, Nederlander Concerts, Occidental Entertainment Group Holdings, The Ralph M. Parsons Foundation, Robertson Properties, Sunset Gower & Sunset Bronson Studios and The
Walt Disney
Company. The distinguished list of guests included:
Nyla Arslanian
, Oscar P. Arslanian, Shauna McClure, George Pennacchio, Erin Pennacchio, Michael Aguilera,
Richard Allen
, Christopher J. Barton, Melissa Berman, State Assemblyman Richard Bloom, Jason Brooks, Nancy J Brown, Ava Bromberg, Gary Bryan and
Lisa Stanley
, Susan Cabral-Ebert,
Charlie Chaplin
("The Little Tramp" visiting from Madame Tussauds Hollywood), Richard Clinton,
Carol Connors
, Bryan Cooper, Sylvan De La Cruz, Martha Demson, Linda Dishman, Murray Dreschler, Bryan Fahrbach, Cheryl Fair, Julie Farias, Laurie L. Goldman,
Howard Green
, John Goodwin,
Leron Gubler
, Peyton Hall,
Daniel Henning
, Noel Hernandez,
Dale Hindman
, John Hinrichs,
Jon Huertas
, Andrea Humberger, Yeghig L. Keshishian, Susie Kim, Arnie Kleiner,
Kat Kramer
, Josh Kurpies, Larry LaBoe, Councilmember
Tom LaBonge
, Milt and
Arlene Larsen
, Amy Lemisch, William Lomas, Mark Lyum, Leonard and Alice Maltin, Lisa Mancarella,
Joe Mantegna
, Stacy Marble,
David Martin
, Christy McAvoy, Steve McAvoy, Angie McCabe, Shauna McClure, David McKenzie,
Laura McKenzie
, Diane Medina, Eric Menjivar, George Mihlsten,
Ilyanne Morden Kichaven
,
Jim Mulligan
, Councilmember Mitch O'Farrell, Richard and Gloria Pink and Beverly Pink-Wolfe, Rob Pinkston, Jeff Pirtle,
Rob Richards
, Tana Rivas, Jim Romanovich, John and Larissa Ross, Teresa Samaniego, Carol Schatz, Congressman Adam B. Schiff, Karen Sharpe-Kramer,
Richard M. Sherman
and
Elizabeth Sherman
, Bobbie Shriver, Cari Skillman,
Joe Spano
, Elizabeth Stanton, Winston Stromberg,
Jessica Taylor
, Darnell Tyler, Sunny Vachher,
Amanda Weier
,
Jay Weston
, Steven J. Wolfe, Laura and Larry Worchell, Julia Li Wu and Matt Wurster. A Special Musical Presentation of Sherman Brother songs was performed by students from Selma Avenue School in Hollywood,under the musical direction of Melissa Berman, a music teacher who works on behalf of the Hollywood
Arts Council
to bring music into local schools. And then
Richard M. Sherman
went to the piano to play and sing his song, "A Spoonful of Sugar" from MARY POPPINS. Glenn Tribitz of Hollywood Piano Company served as Musical Director of the event. Centerpieces for the event will be provided by Fancy Nancy Décor and third graders from Cheremoya Elementary School, with the assistance of Elayne Koslow, an art instructor. Gavin Mintonoversaw video presentations, while Kevin Hook served as Production Manager and Wayne Cleaves was in charge of Sound.
Photos by Michael Schwartz


Leonard Maltin, George Pennacchio

Tom LaBonge, Beverly Pink-Wolfe, Richard Pink, Gloria Pink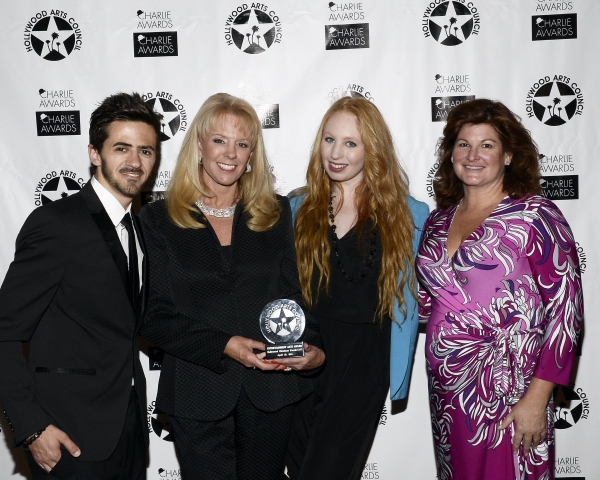 Rob Pinkston, Laura McKenize, Elizabeth Stanton, Shauna McClure

Mitch O'Farrell, Christy McAvoy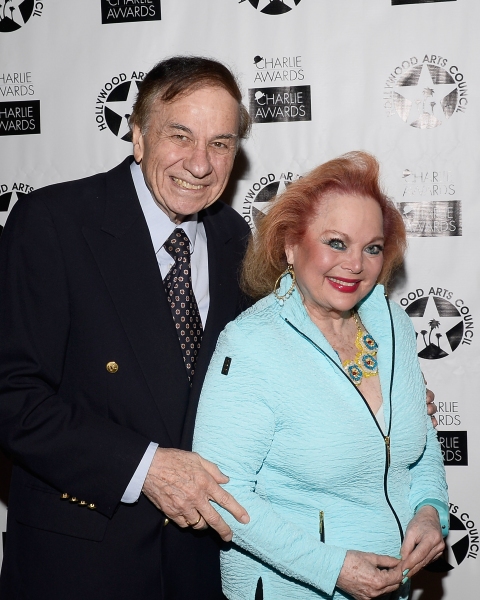 Richard M. Sherman, Carol Connors

Anna Easteden

Susie Kim, Kat Kramer, Karen Sharpe-Kramer, Larry Laboe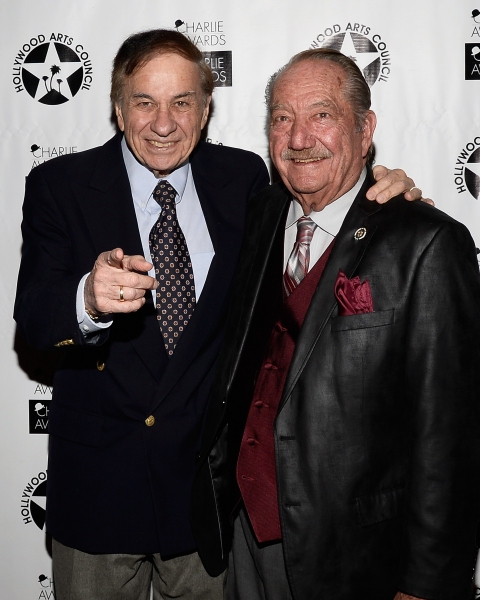 Richard M. Sherman, Milt Larsen

Beverly Pink-Wolf, Adam B. Schiff, Richard Pink, Gloria Pink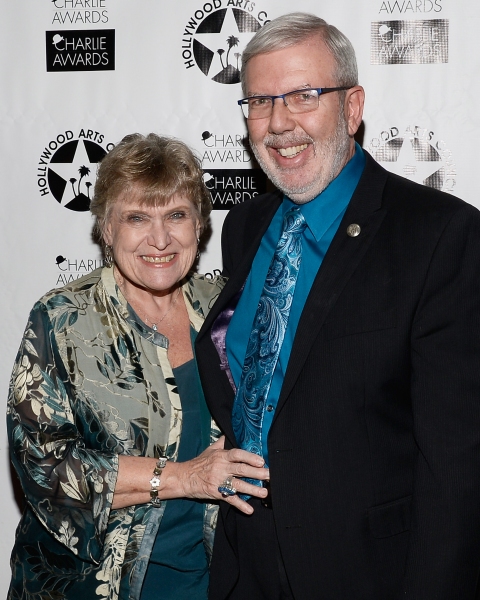 Alice Maltin, Leonard Maltin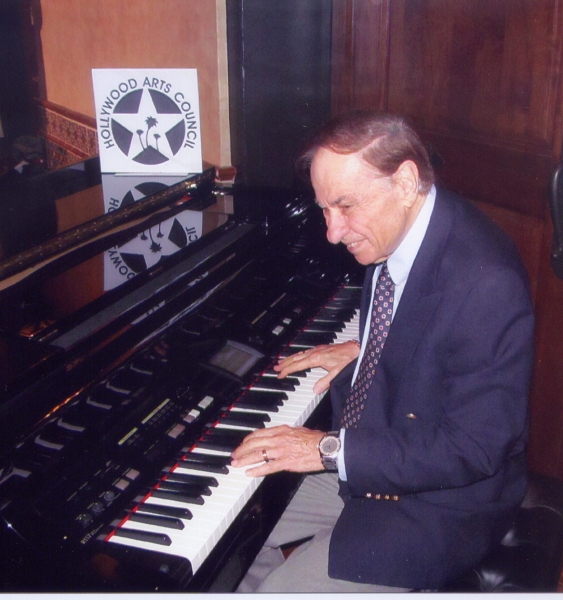 Richard M. Sherman

Nyla Arslanian, Mitch O'Farrell

Shauna McClure, Nyla Arslanian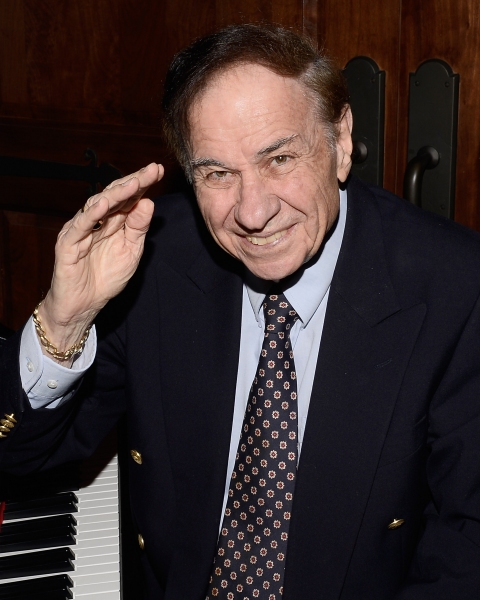 Richard M. Sherman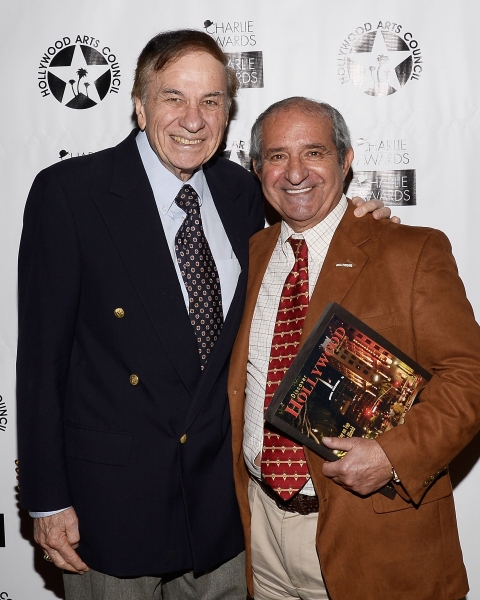 Richard M. Sherman, Oscar Arslanian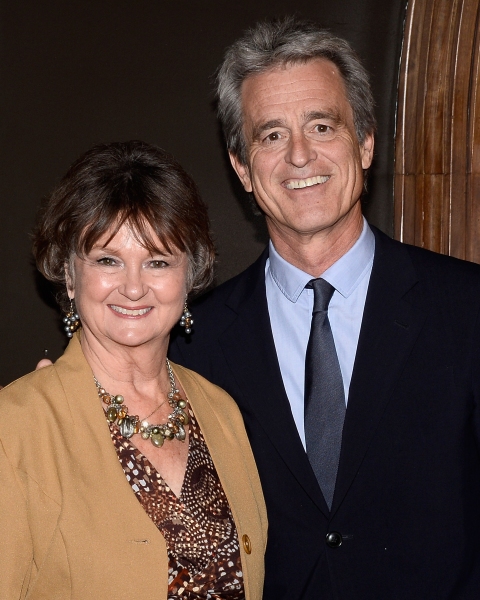 Nyla Arslanian, Bobbie Shriver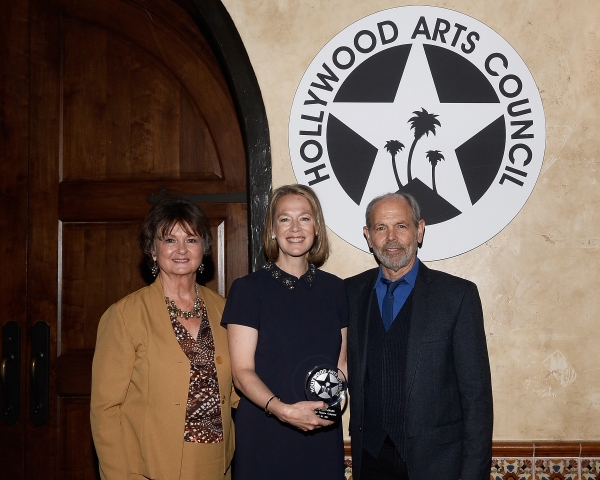 Nyla Arslanian, Martha Demson, Joe Spano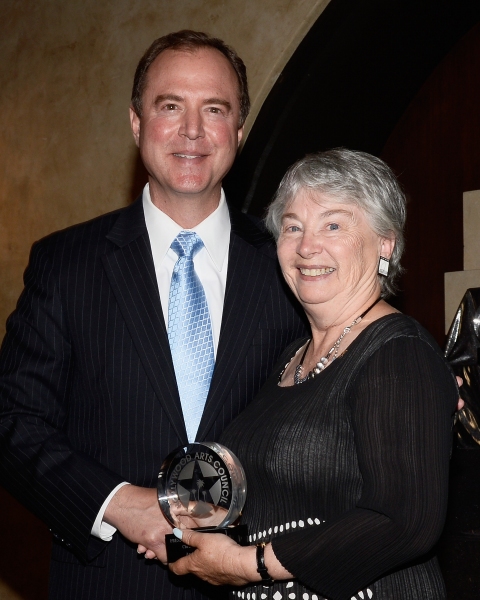 Adam B. Shiffer, Christy McAvoy

Nyla Arslanian, Larry Laboe, Jon Huertas, Susie Kim

Richard M. Sherman, Melissa Berman, Students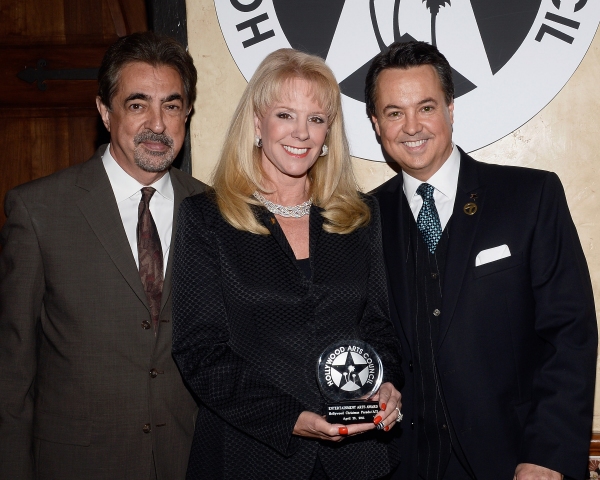 Joe Mantegna, Laura McKenzie, George Pennacchio


Related Articles View More Los Angeles

Stories

Shows
More Hot Stories For You