Latest News on Kat Kramer
Kat Kramer News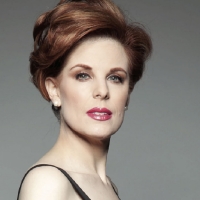 The LA Premiere of THE NEW ABOLITIONISTS Will Be Launched By 'Kat Kramer's Films That Change The World'
by Stephi Wild - Oct 19, 2022
Katharine 'Kat' Kramer, a founder of 'Kat Kramer's Films That Change The World,' international cinema series to showcase motion pictures and documentaries that raise awareness of important social issues, will launch the LA Premiere of 'The New Abolitionists' - a film by Christina Zorich, on Friday October 21st at the Laemmle Monica Film Center in Santa Monica.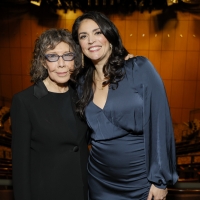 Photos: Inside Opening Night of THE SEARCH FOR SIGNS OF INTELLIGENT LIFE Starring Cecily Strong
by Stephi Wild - Sep 30, 2022
All new opening night photos have been released from "The Search for Signs of Intelligent Life in the Universe" at Center Theatre Group/Mark Taper Forum.
Los Angeles Women's Theatre Festival Empowerment Weekend Starts August 12
by Grace Cutler - Jul 23, 2022
The 9th Annual Los Angeles Women's Theatre Festival's Solo Performer EMPOWERMENT WEEKEND.
New England Music Hall of Fame Announces 2022 Inductees
by Michael Major - Jun 7, 2022
The New England Music Hall of Fame was founded in 2019 by Rhode Island native /Award winning filmmaker Christopher Annino Connecticut resident, and Endorsed Drummer Kathy Steahle, Massachusetts native and award winning Producer Kadrolsha Ona Carole, and Pro Wrestler Angel Orsini.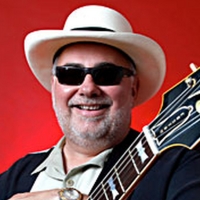 Hall of Fame Will Induct Blues Legend Duke Robillard at The Kate
by Michael Major - Jun 6, 2022
He will be joining such greats as blues legends Muddy Waters, James Cotton, James Montgomery, Emmy Award Winning Brian Keane, Rock n Roll hall of Fame inductee Gene Pitney, Grammy Award Winning Paula Cole, Grammy nominated Joseph Firecrow, music pioneers The Runaways, June Millington and many others.
Los Angeles Women's Theatre Festival Announces Updated Schedule
by Chloe Rabinowitz - Mar 10, 2022
The longest-running Annual Solo Festival for women in Los Angeles, LAWTF will take place March 24- March 27, 2022. The Festival will be presented virtually again this year. The overall theme of the Festival is Beyond Boundaries.
Los Angeles Women's Theatre Festival Announces Hosts
by Chloe Rabinowitz - Mar 1, 2022
The 29TH Annual Los Angeles Women's Theatre Festival (LAWTF) has a roster of distinguished artists who will co-host six evenings of programs virtually. This year's overall theme is Beyond Boundaries.
Los Angeles Women's Theatre Festival's HINDSIGHT 2020 Adds Performers
by Chloe Rabinowitz - Dec 27, 2021
Los Angeles Women's Theatre Festival is presenting Hindsight 2020, consisting of reflective stories of the year that changed everything. These are stories specifically of Culver City residents and workers that speak of their lives during the 2020 pandemic and lockdown, civil unrest in the streets, and a particularly turbulent election cycle.
4th Annual Global Entertainment Showcase Virtual Event Scheduled For July During French Riviera Film Festival
by Chloe Rabinowitz - Jun 28, 2021
Cloud 21 PR International and Kultura PR International will present the fourth annual 'Global Entertainment Showcase' a special event that will be held virtually during this year's Festival de Cannes and French Riviera Film Festival.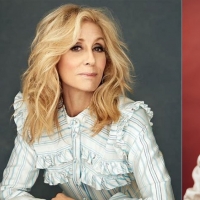 Betty Buckley, Judith Light & More Take Part in The Lavender Effect Virtual Pride Parade
by Sarah Jae Leiber - May 28, 2021
This year's Virtual PRIDE Parade's Host & Grand Marshall is Alec Mapa. Mapa's TV and film credits include Ugly Betty, Switched at Birth, Doom Patrol, You Don't Mess with The Zohan and Connie and Carla.  He lives in Los Angeles with his husband Jamison and Son Zion. 
Kat Kramer Videos
BWW TV: Sterling's Upstairs Opens at The Federal
by BroadwayWorld TV - Apr 7, 2012
Continuing its six year reign as the most popular and award-winning supper club of its kind in the greater Los Angeles area, dedicated to presenting the best of Broadway performers and nightclub artists dedicated to the Great American Songbook, Sterling's Upstairs had its Grand Opening Sunday, April 1st at The Federal Bar and Restaurant in North Hollywood's trendy NoHo Arts District. Sterling's presented Bruce Kimmel's Kritzerland production of Take Me Along: The Songs of Bob Merrill as its premiere offering. The six member cast starred musical theatre stars Julie Garnye and Juliana Hansen, Broadway's Melody Hollis and Kristofer McNeely, and musical theatre star Jeffrey Christopher Todd, with Special Guest... Broadway, film, TV, concert and recording star Lainie Kazan. Christy Crowel served as the evening's Musical Director, with Shelly Markham serving as Musical Director for Lainie Kazan. Bruce Kimmel conceived, produced and directed Take Me Along, with Adryan Russ on board as Associate Producer.