Photo Flash: Independent Shakespeare Co. Presents West Coast Premiere of THE SNOW GEESE
Independent Shakespeare Co. (ISC), presenters of the Griffith Park Free Shakespeare Festival announce the west coast premiere of THE SNOW GEESE by Sharr White (The Other Place), directed by Independent Shakespeare Co.'s Managing Director David Melville. THE SNOW GEESE will begin previews on Saturday, March 11, will open on Friday, March 17 at 7:30pm and performs through Sunday, April 9 at Independent Studio in the Atwater Crossing Arts + Innovation Complex, 3191 Casitas Ave., #168 in Atwater Village.
In THE SNOW GEESE, Sharr White (The Other Place) conjurs an American family at the end of an era. On November 1, 1917, the newly widowed Elizabeth Gaesling (played by Melissa Chalsma) gathers her family together for a final shooting party before her charismatic eldest son heads off to war. By the next morning, the champagne's all gone, the secrets are all out, and their world will never be the same.
Comments playwright Sharr White, "I started THE SNOW GEESE in response to not only the financial crisis in 2008, but also because of the naivety of American idealism, especially when it comes to war, and confronting 'the other', whomever that other happens to be. In 1917, "The Other" were Americans of German descent. You can just take that thread and follow it, decade-by-decade, to now: Japanese Americans, Cuban Americans, Vietnamese Americans, Latin Americans.... American identity -that's really what this play is about - exists within a formula that, era-by-era, remains unchanged: An unflinching belief in our own goodness, coupled with the denial necessary to support that belief, coupled with an enemy that acts as a coagulant for national identity. In researching the years 1917, I was struck, over and over, with just how little we've changed."
THE SNOW GEESE director and ISC Managing Director David Melville says, "Melissa Chalsma and I are thrilled to be working with Sharr again. We met 20 years ago when I first moved to the U.S. from England. Some of Melissa's friends would get together on weekends to read Shakespeare plays and knock about ideas. I was drafted into this cohort and it was out of this group that the fledgling ISC emerged. I loved working with Sharr, he's a complex writer underpinned by a naughty, anarchic sense of humour. In presenting the West Coast premiere of THE SNOW GEESE, and working with Sharr who is now a nationally recognized playwright, we are taking our new works program one step further (over the last few years ISC been developing and producing new works in our Studio to augment our work at the Griffith Park Free Shakespeare Festival). THE SNOW GEESE is a beautiful, haunting, funny, moving play. We hope our production will shine a light on the piece and lead to subsequent productions at other theatres."
ABOUT THE CREATIVE TEAM AND CAST
Sharr White (Playwright, The Snow Geese) Plays by Sharr White have been developed or produced at theatres across the country and Europe, including Manhattan Theatre Club, MCC Theatre, Nationaltheater Mannheim, Melbourne Theatre Company, The Magic Theatre, South Coast Repertory, Actors Theatre of Louisville, Oregon Shakespeare Festival and more.
White's The Other Place received its world premiere Off-Broadway with MCC Theatre, featuring Laurie Metcalf (Lucille Lortel and Obie awards) and directed by Joe Mantello (Lucille Lortel nom). The Other Place subsequently received its Broadway premiere at Manhattan Theatre Club with Joe Mantello again directing Laurie Metcalf (Tony nom). The Other Place was also a recipient of the 2010 Playwrights First Award; the 20011 Blanche and Irving Laurie Foundation's Theatre Visions Fund Award; and was an Outer Critics Circle Award nominee for Outstanding New Off-Broadway Play. White's Annapurna premiered at the Magic Theatre in San Francisco and was a finalist for the Steinberg/ATCA New Play Award. The Los Angeles premiere of Annapurna was directed at the Odyssey Theatre by Bart DeLorenzo, and starred Megan Mullally and Nick Offerman-a production that The New Group moved Off-Broadway in the spring of 2014. White's The Snow Geese premiered on Broadway at the Samuel J. Friedman theatre in October 2013, starring Mary Louise Parker, Victoria Clark and Danny Burstein, and directed by Daniel Sullivan, as a co-production between Manhattan Theatre Club and MCC Theatre.
David Melville (Director) is the co-founder and Managing Director of
Independent Shakespeare Co. (ISC) and has acted in and directed many ISC productions. He wrote and co-starred in Strange Eventful History, a condensed story that takes the audience through 10 Shakespeare plays and 150 years of British war. For ISC he has played Richard III, Hamlet, Iago, Macbeth, Henry VI, Benedict, Friar Lawrence, Dr. Pinch, Feste, Charles Dickens and W.H. Ireland in the one-man show Solemn Mockeries by Richard Creese. He appeared as Charles Dickens in The Gospel According to Thomas Jefferson, Charles Dickens and Count Leo Tolstoy: Discord at the Geffen Playhouse written by Scott Carter. Other theatre credits include Mother Courage at the Mermaid Theatre, London (with Glenda Jackson); Hamlet, Almeida at the Hackney Empire, London and Broadway (with Ralph Fiennes); Ivanov at The Almeida Theatre, London and Maly Theatre, Moscow. TV and film: Lawrence of America, Ironclad, The Understudy and Perfection. David writes the music for many ISC productions including numerous Dr. Pinch and the Pinchtones Vaudeville shows, as well as the original musical Red Barn. He received his acting training at the Webber-Douglas Academy of Dramatic Art in London.
The cast of THE SNOW GEESE will feature: Melissa Chalsma, Faqir Hassan, Bruce Katzman, Nikhil Pai, Evan Lewis Smith, Bernadette Sullivan and Kalean Ung.
Lighting Design is by Bosco Flanagan. Costume Design is by Ruoxuan Li. Composer and Sound Design by David Melville.
SCHEDULE AND PRICING
THE SNOW GEESE will preview on Saturday, March 11 at 7:30pm ; Sunday, March 12 at 2pm and Thursday, March 16 at 7:30pm and will open on Friday, March 17 at 7:30pm and perform through Sunday, April 9 at Independent Studio, 3191 Casitas Ave., #168 (between Fletcher Drive and Glendale Blvd.) at the Atwater Crossing Arts + Innovation Complex, Los Angeles, CA 90039.
Regular performances are Thursdays, Fridays and Saturdays at 7:30pm & Sundays at 2pm. Closes Sunday, April 9.
This season, 20% of the ISC Studio tickets are offered free to underserved youth, families on a limited income, and other members of our community that typically do not have access to the performing arts. There are also a limited number of free tickets available to anyone who needs them.
TICKETING PRICES
Generous Admission - $35. Support ISC's initiative to provide access across income and age! General Admission - $20.
FREE! A limited number of free tickets are available for each performance so that price is not an obstacle to attending live theater. Email ISC at indyshakes@iscla.org or call the office at 818-710-6306 to make a reservation.
For tickets, please call (818) 710-6306 or buy online at www.iscla.org
Free, ample lot and street parking.
Photo Credit: Grettel Cortes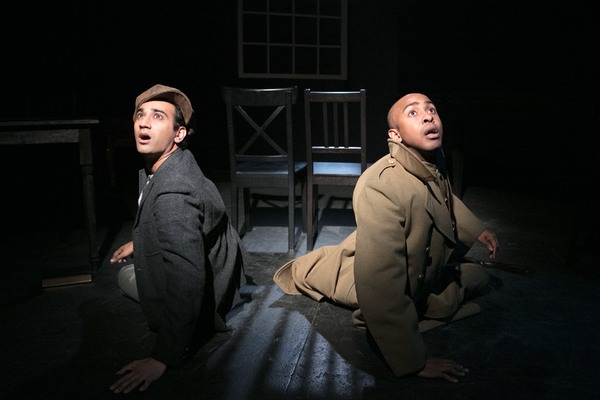 Nikhil Pai
and
Evan Lewis Smith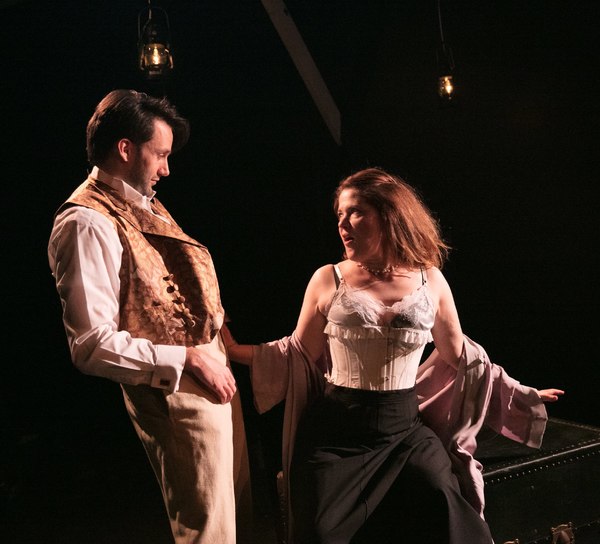 Faqir Hassan and
Melissa Chalsma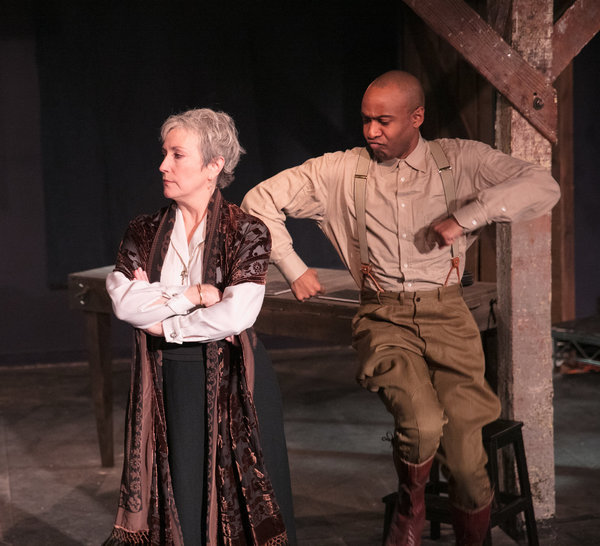 Bernadette Sullivan and
Evan Lewis Smith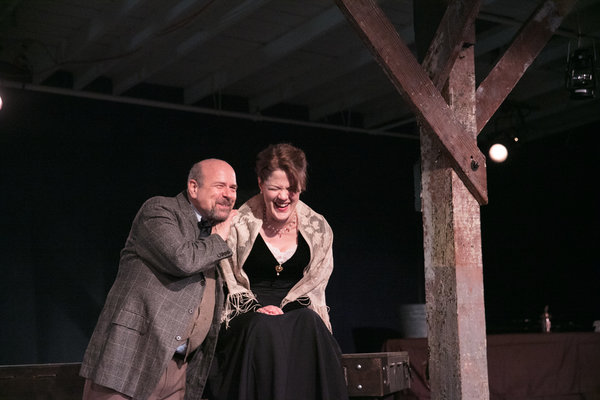 Bruce Katzman
and
Melissa Chalsma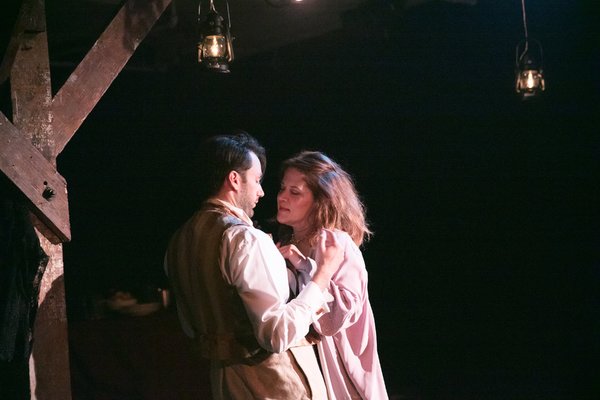 Faqir Hassan and
Melissa Chalsma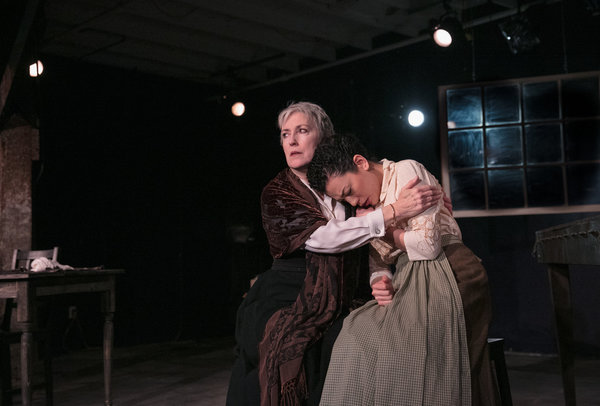 Bernadette Sullivan and
Kalean Ung
Related Articles View More Los Angeles

Stories

Shows
More Hot Stories For You