Stage West Announces 40th Anniversary Gala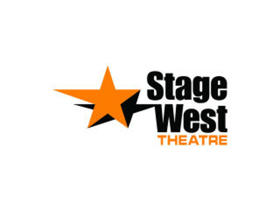 On February 27, 2019, Stage West will celebrate 40 years in Fort Worth with a gala at the Fort Worth Club's Horizon Room. The event will begin at 6pm, and will be hosted by Honorary Chairs Drs. Janice Knebl and Thomas Fairchild and Event Chairs Mr. Jim and Councilwoman Ann Zadeh.
The evening will feature magic by award-winning, nationally renowned magician Trigg Watson. In addition, there will be musical entertainment by some of the area's finest musical theatre artists, including Melinda Wood Allen, Djoré Nance, Brian Mathis, Cara Statham Serber, Kyle Igneczi, and Kathryn Taylor Rose. The medleys, arranged by Cherish Robinson, will feature songs from the musicals Stage West has presented over its 40 years, such as Avenue Q, Jacques Brel is Alive and Well and Living in Paris, and Cabaret among others.
Guests will also enjoy a delicious buffet dinner designed and prepared by the Fort Worth Club's head chef, two silent auctions, wine, chocolates, and more! The menu includes Lobster Stuffed Sole and Marinated Sliced Beef Tenders along with Flourless Chocolate Verrine with Raspberry and a host of other items including salads, sides, and alternative desserts.
This year's keyword for quick registration is STAGEWEST texted to 88793. Guests can text STAGEWEST to 88793 at any time up until 7:30pm on the night of the event to register for the auctions. At 7:30pm, the function will change to direct donation.
Guests should plan to arrive at 6:00 for an hour of complimentary wine and beer, up-close magic by Trigg Watson, mingling, and silent auction bidding, before being seated for dinner and entertainment. In addition, there will be a special announcement about some exciting news, presented by Mr. Watson and former State Senator Wendy Davis, daughter of Stage West founder Jerry Russell.
Tickets are $165 for individuals; individual sponsorship tables of 10 are available at $2,000, and there are also corporate sponsorship tables available.
Tickets are available through the Stage West box office at (817) 784-9378, or online through the link on our website at www.stagewest.org/gala.