Dallas Theater Reviews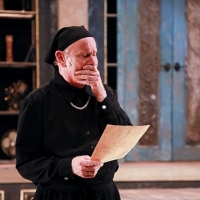 BWW Review: I AM MY OWN WIFE at WaterTower Theatre
by Kathleen Anwar - July 21, 2020
An American playwright in search of the next great story thinks he's hit the jackpot with Charlotte von Mahlsdorf a?" a German transgender woman who survived Nazi Germany- but gets much more than he bargained for as he unearths her story and her secrets....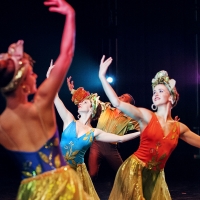 BWW Review: COCKTAIL HOUR THE SHOW at Ballets With A Twist
by Victoria Lee - March 01, 2020
...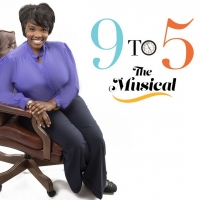 BWW Review: 9 TO 5 at North Texas Performing Arts
by Victoria Lee - February 24, 2020
...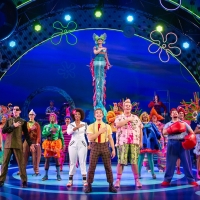 BWW Review: THE SPONGEBOB MUSICAL Dives Into the Best Kind of Nautical Nonsense at Bass Performance Hall
by Zac Thriffiley - February 21, 2020
Everyone's favorite invertebrate has surfed into the metroplex in the form of THE SPONGEBOB MUSICAL, bringing a tidal wave of imagination and talent in its wake. The Broadway hit runs through February 23 at Fort Worth's Bass Performance Hall....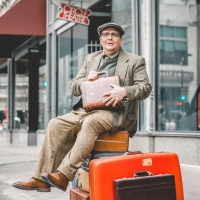 BWW Review: ONE MAN, TWO GUVNORS Equals Too Much Fun at Circle Theatre
by Zac Thriffiley - February 17, 2020
Circle Theatre's ONE MAN, TWO GUVNORS isa?'with all its chaos and decadencea?'a welcome relief from the tumult of our own hectic lives while also managing to introduce audiences to some of the incredible talent that help make up our community....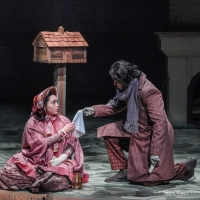 BWW Review: LITTLE WOMEN Warms Hearts at Dallas Theater Center
by Kathleen Anwar - February 17, 2020
Many American theater-goers have either read Little Women in High School, or seen the play, musical, or recent star-studded film. When staging this show, the challenge therefore becomes- how do you keep it fresh and original? Luckily for us, Dallas Theater Center has never had a problem with a lac...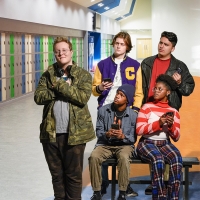 BWW Review: ANDI BOI Continues a Conversation at Dallas Children's Theater
by Zac Thriffiley - February 14, 2020
The most recent entry in a citywide program of arts activism is Dallas Children's Theater's Teen Scene Players' production of ANDI BOI. This original work by a local DFW playwright Bruce Coleman runs through February 16....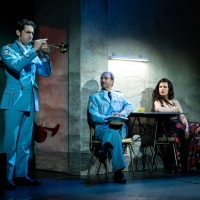 BWW Review: THE BAND'S VISIT Brings a Breathtaking 'Something Different' to the Winspear Opera House
by Zac Thriffiley - February 06, 2020
The current touring production of THE BAND'S VISIT has blown into Dallas, bringing the much-needed refreshing relief of a secluded oasis along with it....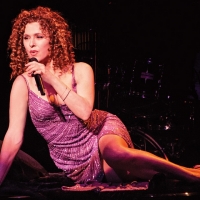 BWW Review: BERNADETTE PETERS IN CONCERT Brings Down the House at Dallas Symphony Orchestra
by Zac Thriffiley - January 25, 2020
This mix of Dallas's finest with New York legends makes for a stunning evening that should remind the city of just how lucky it is to have a world-class orchestra in the center of the arts district....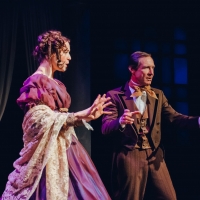 BWW Review: ADA AND THE ENGINE at Stage West
by Kathleen Anwar - January 23, 2020
A young woman with a scandalous family history, a brilliant mind, and intriguing relationships with men- who knew that the subject of such a thrilling story could be a 19th century mathematician! ...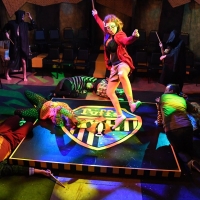 BWW Review: PUFFS at IMPRINT Theatreworks
by Lorens Portalatin - January 10, 2020
There's something wonderful in the air at the regional premiere of PUFFS by Matt Cox. It may be the smell of fresh butter beer but the new play presented by IMPRINT Theatreworks is intoxicatingly funny. You can experience the magic for yourself at Stomping Ground Comedy January 9th through January 2...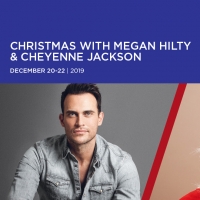 BWW Review: CHRISTMAS WITH CHEYENNE JACKSON AND MEGAN HILTY Throw a Festive Get Together at Dallas Symphony Orchestra
by Zac Thriffiley - December 21, 2019
Audiences of all ages will be delightfully astonished by Jackson and Hilty's holiday concert with the Dallas Symphony Orchestra, running through December 22 at the Meyerson Symphony Center....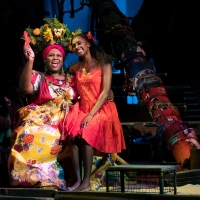 BWW Review: ONCE ON THIS ISLAND Delivers a Once-in-a-Lifetime Experience at AT&T Performing Arts Center
by Zac Thriffiley - December 18, 2019
Through a combination of brilliantly creative stagecraft and psychologically complex characterizations, the current touring production of the ONCE ON THIS ISLAND revival immerses audiences in an experience unlike any other, one in which the power of a story creates a new world from every possible hu...