The Artistic Home Presents REQUIEM FOR A HEAVYWEIGHT, Opens February 17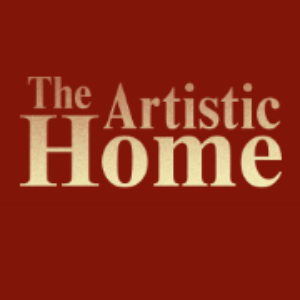 Rod Serling's REQUIEM FOR A HEAVYWEIGHT, a drama of a punch-drunk fighter long past his prime, was originally written as a play, but first became a landmark live television drama of the "golden age" starring Jack Palance. The Artistic Home production will open on February 17, 2019 following previews from February 13.

Ensemble member and company co-founder John Mossman, coming off a Jeff Award nomination for HOW I LEARNED TO DRIVE and rave reviews for his direction of HerStory Theater's MONGER, will direct. Leading Mossman's cast as the titular heavyweight "Mountain" McClintock will be company member Mark Pracht, who appeared last year in the title role of City Lit Theater's PROMETHEUS BOUND, in which he spent two hours nightly tethered to a mountain as the god punished by Zeus. With The Artistic Home, Pracht has most recently appeared in ROCK 'N' ROLL and THE SCHOOL FOR LIES. Mountain McClintock's manager Maish Resnick will be played by Patrick Thornton, most recently seen in CRIME AND PUNISHMENT and FOR PETER PAN ON HER 70TH BIRTHDAY with Shattered Globe Theatre.
Ensemble member Annie Hogan, who played opposite Pracht in THE SCHOOL FOR LIES, will be Mountain's love interest Grace. Todd Wojcik, another veteran of THE SCHOOL FOR LIES, will appear as Mountain's loyal trainer Army. Also in the cast are ensemble members Reid Coker (Leo "The Lion Hearted" Loomis), John LaFlamboy (Perelli), David Vogel (Max Greeny), and Laura Coleman (Golda); along with guest artists Ernest Henton (Morrell), Ron Russell (Packy / Thug / Fighter 3), Sean Harklerode (Charlie / Policeman), Charlie Blumenthal (The Kid / Photographer), Mike Rogalski (Doctor / Fighter 2), and Christian Colucci (Fighter 1 / Thug 1).

Mossman says, "We're excited to re-create in our 40-seat theatre the intimacy and intensity it initially had as a live television drama. REQUIEM provides an opportunity to take a fresh look at the toxic capitalism that twists the American Dream and allows us to sell ourselves down the river by believing our own violent lies." His production team will include Kevin Hagan (Scenic Design), Zachery Wagner (Costume Design), Petter Wahlback (Sound Design), Collin Helou (Lighting Design), Kevin Rolfs (Properties Design), Idilia Copertino (Assistant Director) and Sara Ann Dickey (Stage Manager).


REQUIEM FOR A HEAVYWEIGHT
By Rod Serling
Directed by John Mossman
February 13 - March 31, 2019
Previews Wednesday, February 13 - Saturday, February 16 at 8:00 pm
Press Opening Sunday, February 17 at 7:00 pm
Regular schedule Thursdays at 7:30 pm, Fridays and Saturdays at 8:00 pm, Sundays at 3:00 pm
Preview Tickets are $15. Regular prices are $34 (seniors & students $20 on Thursdays and Sundays)
The Artistic Home Theatre
1376 W. Grand Avenue, Chicago 60642
tickets: 866/811-4111 or go to http://www.theartistichome.org/
Accessible via the CTA #65 Grand bus and the Blue Line.