Latest News on Ron Russell
Stage Credits
Productions
[Off-Broadway, 2018]
Director
[Off-Broadway, 2012]
Director
Sound Designer
[Off-Broadway, 2011]
Sound Designer
[Off-Broadway, 2009]
Director
Executive Director
Sound Designer
[Off-Broadway, 2008]
Sound Designer
[Off-Broadway, 2006]
Sound Designer
[Off-Broadway, 2005]
Director
Stage
Productions
[Off-Broadway, 2018]
Director
[Off-Broadway, 2012]
Director
Sound Designer
[Off-Broadway, 2011]
Sound Designer
[Off-Broadway, 2009]
Director
Executive Director
Sound Designer
[Off-Broadway, 2008]
Sound Designer
[Off-Broadway, 2006]
Sound Designer
[Off-Broadway, 2005]
Director
Ron Russell News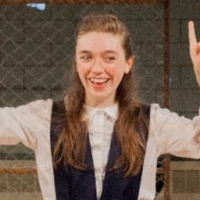 HartBeat Ensemble To Stage Athol Fugard's Gripping Drama MY CHILDREN! MY AFRICA!
by A.A. Cristi - Sep 1, 2022
HartBeat Ensemble announced today their upcoming production of My Children! My Africa!, a gripping drama about the collision of education, idealism and politics by preeminent South African dramatist Athol Fugard. The play will run September 29 through October 9 at HartBeat Ensemble's Carriage House Theater (360 Farmington Avenue) in Hartford, CT.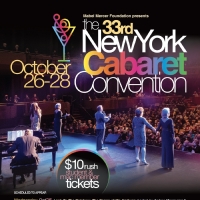 The 33rd New York Cabaret Convention Announced At Jazz At Lincoln Center, October 26-28
by A.A. Cristi - Sep 1, 2022
It's back! -- three extraordinary nights of "live" songs, entertainers, and musicians – all in celebration of the 33rd annual New York Cabaret Convention, produced by The Mabel Mercer Foundation.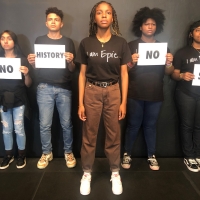 Epic Theatre Ensemble: Empowering Young People to Use Their Voice Through Performance For Social Change
by Carian Lynée Parker - Mar 3, 2022
Since its founding on September 11, 2001; Epic Theatre Ensemble continues to inspire young people to utilize their voice through performance to create social change and motivate civic dialogue.
Epic Theatre Ensemble Presents A Virtual Reading Of Bill Martin's THE INVESTOR
by Stephi Wild - Mar 22, 2021
Epic Theatre Ensemble presents a virtual reading of Bill Martin's The Investor running Thursday March 25 through Wednesday March 31.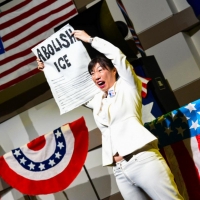 HartBeat Ensemble Announces Fall 2020 Lineup Of Virtual Theatre, Podcasts And Radio Drama
by A.A. Cristi - Sep 24, 2020
HartBeat Ensemble, Hartford, CT's only community-based and ensemble theatre, announced today a diverse and provocative lineup of virtual and audio theatrical experiences for Fall 2020.
BWW Review: PIKE ST. at Hartford Stage
by Joseph Harrison - Jan 20, 2020
Communities are beautiful things due in part to the vast diversity that can exist in them. Even if made up of people of common means, there are so many layers to each neighborhood, each block, and each building. Some of these people are friends, some one hardly ever sees, but many are, or can feel like, family. These community bonds often are tested the most during a crisis, and sometimes it is that crucible which strengthens relationships and changes lives. Bonds such as I have described here are portrayed vividly by Nijala Sun in her one woman show, PIKE ST. which is now playing at Hartford Stage.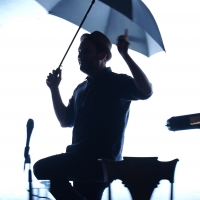 The Public Theater Cancels THE TRUTH HAS CHANGED Due To 'Violations of Code of Conduct'
by Stephi Wild - Jan 18, 2020
The Public Theater took to Twitter to announced that their production of The Truth Has Changed, which was part of their Under The Radar Festival, has been cancelled due to playwright/performer/director Josh Fox's 'violations of [the Public's] code of conduct.'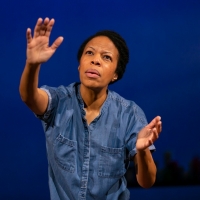 Photo Flash: First Look at Nilaja Sun in PIKE ST at Hartford Stage
by Stephi Wild - Jan 16, 2020
Obie Award-winning playwright and actor Nilaja Sun will perform her acclaimed solo show, Pike St., at Hartford Stage Thursday, January 9, to Sunday, February 2, 2020. Pike St. will be directed by Ron Russell, who also serves as Sound Designer.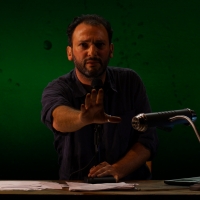 BWW Review: Josh Fox's THE TRUTH HAS CHANGED Explores The Complexity and Sophistication of Public Influence
by Michael Dale - Jan 14, 2020
Plenty of those who weren't nodding their heads in agreement reacted with incredulousness or perhaps a big guffaw three years ago when Presidential Counselor Kellyanne Conway appeared on 'Meet The Press' to defend White House Press Secretary Sean Spicer's statements about the size of the crowd at Donald Trump's inaugural with the phrase 'alternative facts.'