Date Of Birth:
December 25, 1924
Date Of Death:
June 28, 1975 (50)
Birth Place:
Syracuse, NY, USA
Latest News on Rod Serling:

Date of Birth: December 25, 1924
Date of Death: June 28, 1975 (50)
Birth Place: Syracuse, NY, USA
Latest News on Rod Serling
Rod Serling News
Playwright Robert Eugene Somerfeld Passes Away at 90
by Team BWW - Jan 24, 2023
BroadwayWorld is saddened to report the passing of playwright Robert Eugene Somerfeld. He was 90 years old.
Interview: First Look with Bob Rusch
by Mark C. Lloyd - Jul 24, 2022
What does Buffalo need? Buffalo needs more theater.
Dana Gould Comes to Comedy Works Larimer Square This Month
by Stephi Wild - Jun 17, 2022
Between Comedy Central, HBO and Showtime, Dana Gould has six solo stand-up comedy specials to his credit. He has appeared on Late Show with David Letterman, Jimmy Kimmel Live, Conan, Maron, and Real Time with Bill Maher. 
Dana Gould Sets HANGING WITH DOCTOR Z Season Two
by Michael Major - Jan 28, 2022
"Hanging with Doctor Z' season 2 features 12 brand new episodes with guests 'Weird Al' Yankovic, Maria Bamford, Dave Foley, Hank Azaria, David Koechner, Ron Funches, Jeff Garlin, Penn Jillette, Bobcat Goldthwait, Hannah Einbinder and Gary Anthony Williams. Watch the trailer for new season now!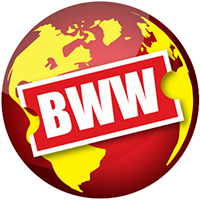 PLANET OF THE GRAPES Will Be On Demand as Part of Orlando Winter Mini-Digi-Fest
by Stephi Wild - Jan 11, 2022
"Planet of the Grapes – Live on Demand"  is pandemic performance pioneer Peter Michael Marino's playful parody of the 1968 classic, "Planet of the Apes." The internationally acclaimed, award-winning production takes audiences of all ages on an epic, 60-minute adventure fusing Victorian era Toy Theater with what's been called one of the most groundbreaking science fiction films of all time.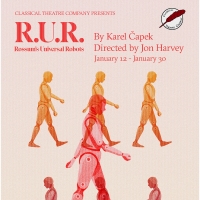 Classical Theatre Company Presents R.U.R.
by A.A. Cristi - Dec 23, 2021
A 2016 winner of the prestigious National Theatre Company Grant Award by the American Theatre Wing, Classical Theatre Company is the only professional theatre company in the State of Texas that solely produces classical drama on a year-round basis, CTC only produces plays that are 100 or more years old.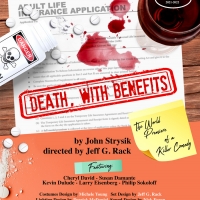 DEATH, WITH BENEFITS Opens January 27 At Theatre 40
by A.A. Cristi - Dec 14, 2021
Theatre 40 presents Death, with Benefits. This world premiere engagement of a dark comedy, by John Strysik is directed by Jeff G. Rack. 
Veteran Actor Rodger McDonald to Perform in THE JANE AUSTEN SOIREE
by Gigi Gervais - Dec 4, 2021
A theater fixture in the Sacramento area for over 27 years, veteran director & actor, Rodger McDonald will grace the stage at the Lincoln Civic Auditorium on December 11 as the uniquely eccentric characters Sir Walter Elliot & Admiral Croft in Placer Repertory Theater's performance of Persuasion featured at holiday event the Jane Austen Soiree.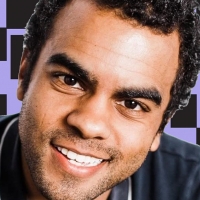 BWW Interview: TICK, TICK… BOOM!'s Isaac Robinson-Smith On His BOOMing Career
by Gil Kaan - Nov 15, 2021
Upnext Productions' of Jonathan Larson's TICK, TICK… BOOM! will open November 21st at The Atlas Space at Thymele Arts. Clint Foley directs the cast of Isaac Robinson-Smith, Mandie Hittleman and Christopher Fishburne. Isaac opened up to me about his history with Upnext Productions and his thriving career.
AS GOOD AS GOLD Will Be Performed at Theatre 40 Next Month
by Stephi Wild - Aug 16, 2021
The cast of As Good As Gold includes Marie Broderick and Landon Beatty (both recently seen in Theatre 40's production of Taming the Lion), Wendy Hammers, David Westbay, Nicola Victoria Buck, Chance Denman and Michael P. McDonald.
Rod Serling Videos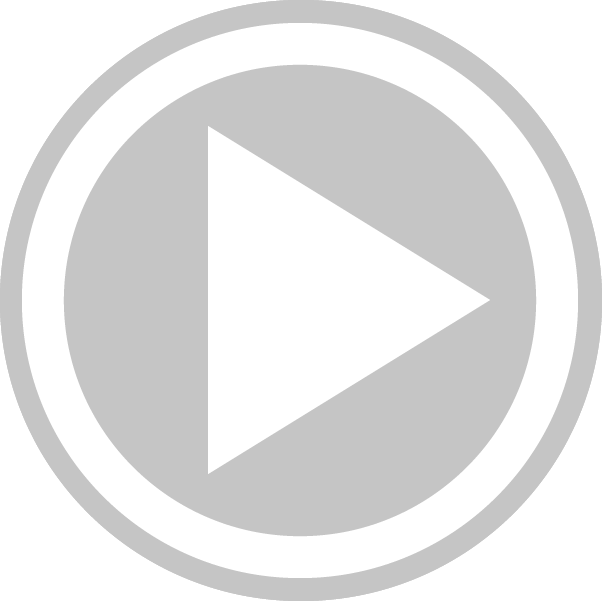 VIDEO: THE TWILIGHT ZONE Begins Production and Celebrates 59 Year Legacy
by Stage Tube - Oct 3, 2018
Production has officially begun on the first season of the new CBS All Access original series THE TWILIGHT ZONE. Principal photography began Monday, Oct. 1 in Vancouver, British Columbia, 59 years after the premiere of the original series. THE TWILIGHT ZONE will premiere on CBS All Access in 2019. As previously announced, Jordan Peele will host and narrate the new iteration, a role made famous by creator Rod Serling.
Rod Serling Frequently Asked Questions
How many shows has Rod Serling written?
Rod Serling has written 2 shows including Requiem for a Heavyweight (Playwright), The Twilight Zone (Source Material).