Photo Coverage: The Broadway Musicals of 1947
"The Broadway Musicals of 1947," kicked-off the eighth season of The Town Hall's critically acclaimed Broadway by the Year series on March 3 at Town Hall. The star-studded cast included Howard McGillin, Broadway's longest-running Phantom, plus two-time Tony nominee Marc Kudisch, Eddie Korbich (The Little Mermaid, The Drowsy Chaperone), Noah Racey (Curtains), Donna Lynne Champlin (Sweeney Todd), Meredith Patterson (42nd Street), Kerry O'Malley (Into the Woods), Kendrick Jones (Encores! Stairway to Paradise), Alexander Gemignani (Sunday in the Park with George, Les Miserables), Christiane Noll (Jekyll & Hyde), and Jeffry Denman (The Producers).
Audiences took a musical journey "back in time" on Monday, March 3 at 8PM, for a full evening of song and dance from Brigadoon, Finian's Rainbow, High Button Shoes, Street Scene, Allegro and more from The Great White Way of 1947. Some of musical theater's most famous songs first came to light in 1947, such as Rodgers & Hammerstein's "The Gentleman is a Dope" (Allegro), Lerner and Loewe's "Almost Like Being in Love" (Brigadoon), Jule Styne's "Poppa Won't You Dance With Me" (High Button Shoes), Burton Lane and E. Y. Harburg's "How Are Things in Glocca Morra?" (Finian's Rainbow), Kurt Weill's "Lonely House" (Street Scene) and so many more!
For more information: www.the-townhall-nyc.org.
Photos by Genevieve Rafter Keddy


Creator, Writer and Host Scott Siegel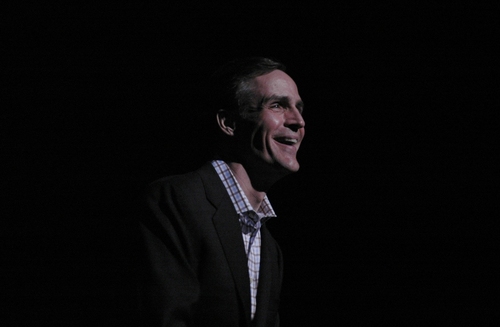 Howard McGillin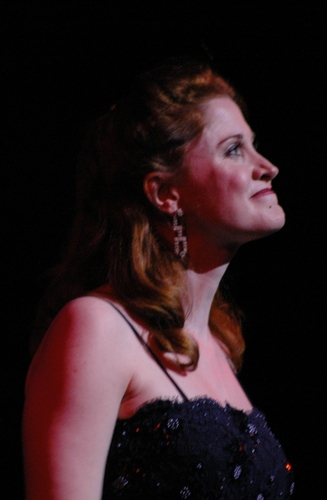 Christiane Noll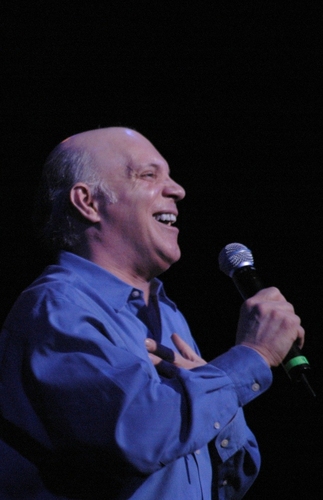 Eddie Korbich

Meredith Patterson, Kristen Beth Williams and Erin Crouch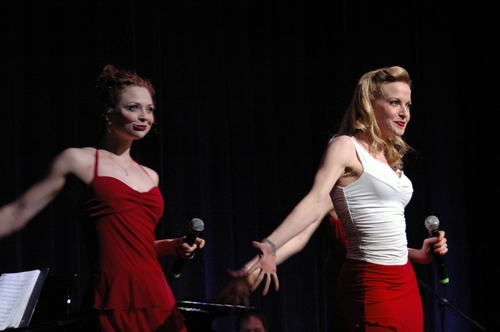 Kristin Beth Williams and Meredith Patterson

Kerry O'Malley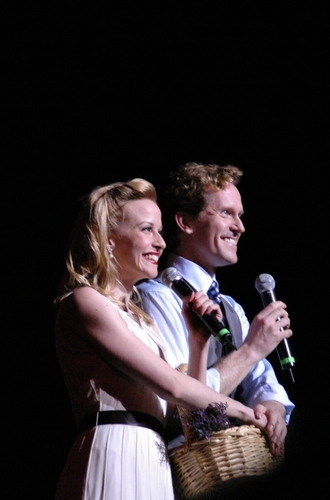 Meredith Patterson and Jeffry Denman (Director)


Noah Racey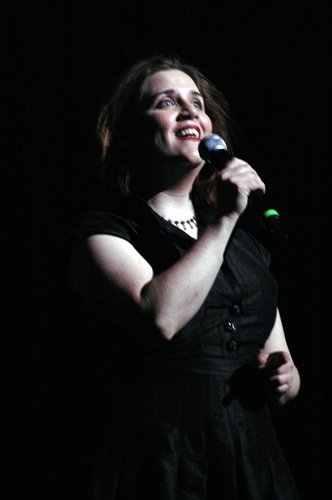 Donna Lynne Champlin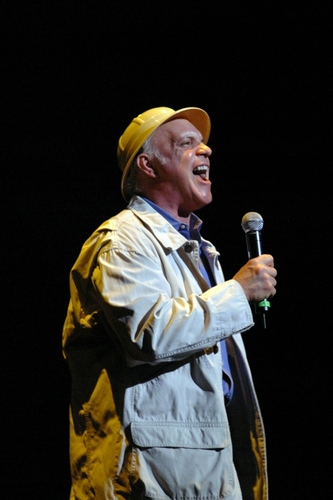 Eddie Korbich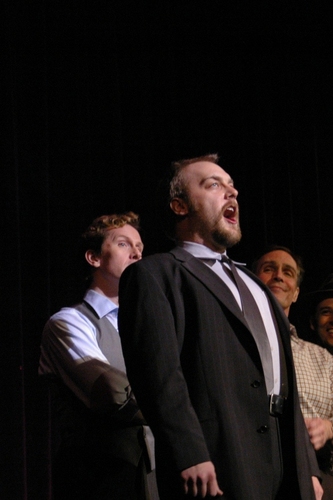 Alexander Gemignani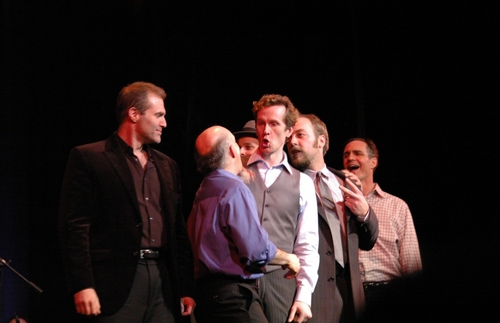 Marc Kudisch, Eddie Korbich, Jeffry Denman, Alexander Gemignani and Howard McGillin

Alexander Gemignani and cast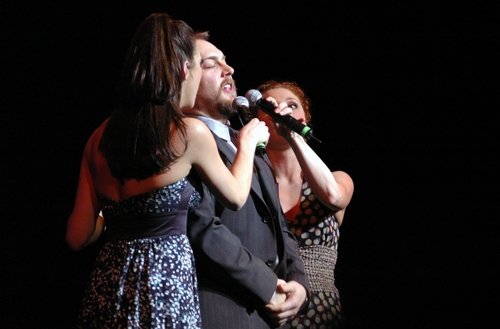 Erin Crouch, Alexander Gemignani and Kristen Beth Williams

Kendrick Jones

Christine Pedi

Christine Pedi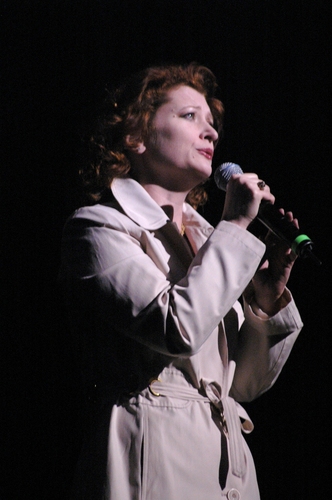 Kerry O'Malley

Kerry O'Malley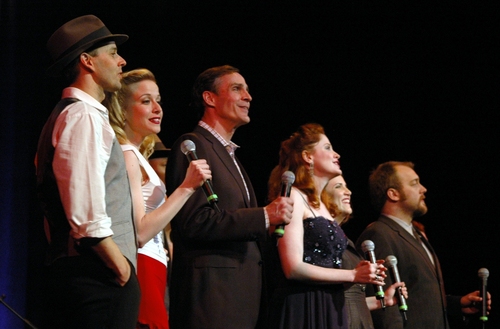 Finale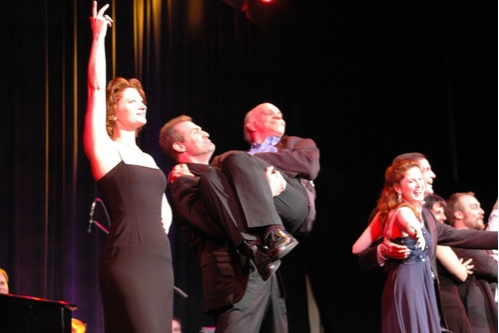 Finale

Ross Patterson (Musical Director)

Marc Kudisch and Eddie Korbich

Jenna Russell and Alexander Gemignani

Jaime Laverdiere and Christiane Noll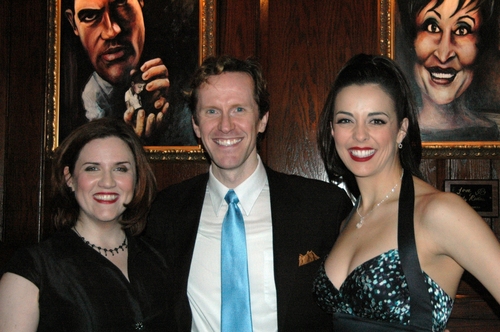 Donna Lynne Champlin, Jeffry Denman and Erin Crouch

Larry Zucker, Scott Siegel and Jeffry Denman

Marc Kudisch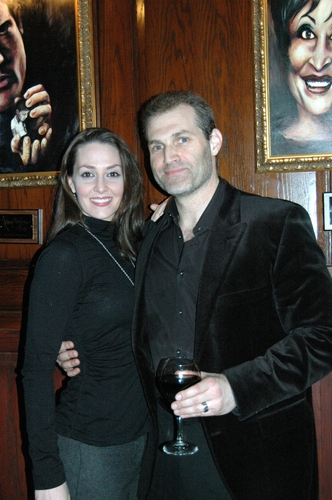 Shannon Lewis and Marc Kudisch

Kristen Beth Williams and Erin Crouch

Donna Lynne Champlin, Erin Crouch, Meredith Patterson, Kristin Beth Williams and Kerry O'Malley

Jeffry Denman with Donna Lynne Champlin, Erin Crouch, Meredith Patterson, Kristin Beth Williams and Kerry O'Malley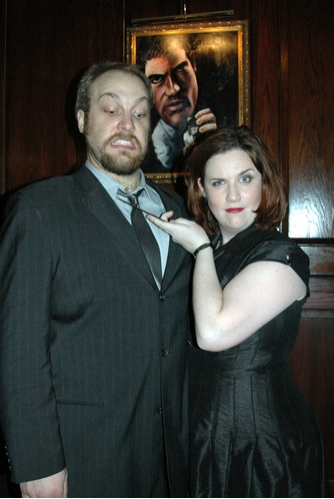 Alexander Gemignani and Donna Lynne Champlin

Alexander Gemignani and Donna Lynne Champlin

Eddie Korbich, Jeffry Denman, and Marc Kudisch

Ilir Rizaj (Tony DiNapoli's Restaurant Times Square), Donna Lynne Champlin, Ellis Nassour and Barbara Siegel

Martha Plimpton, Howard McGillin and Barbara Siegel

Jonathan Pate (MSG) and Martha Plimpton
Related Articles