Review: The Final Night of the 29th New York Cabaret Convention Brings the Bubbly and Sparkle to Jazz at Lincoln Center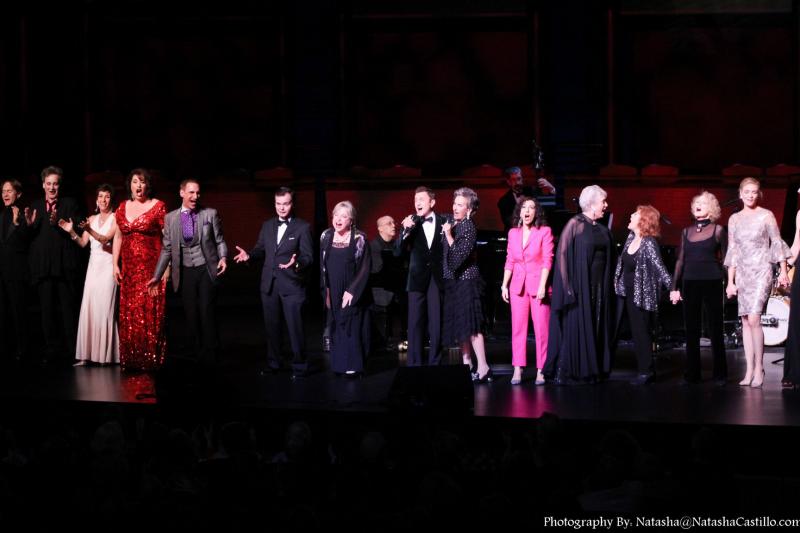 The final evening of performances for the Mabel Mercer Foundation's 29th New York Cabaret Convention, held at Jazz at Lincoln Center's Rose Theater, was a showcase for many cabaret legends, bringing back glamour, sparkle, and class to the proceedings. (For this lover of anything sparkly, it truly felt like "A Night of a Thousand Sequins!")
The evening, hosted by cabaret legends Jeff Harnar and Andrea Marcovicci, was a celebration of the music of Alan Jay Lerner, who would have celebrated his 100th birthday this year.
Twenty-one vocalists---several of them making their convention debut---from San Francisco to Los Angeles, Chicago to New York City, perfectly reflected the style, sophistication, and elegance of Lerner's music from a time long gone in the annals of music history.
Multiple MAC Award winner Stearns Matthews kicked off the celebration with a beautiful and fitting rendition of "On a Clear Day," making the most of his silky vocals. Jered Egan's bass and Dan Gross's percussion complimented the majority of the performances.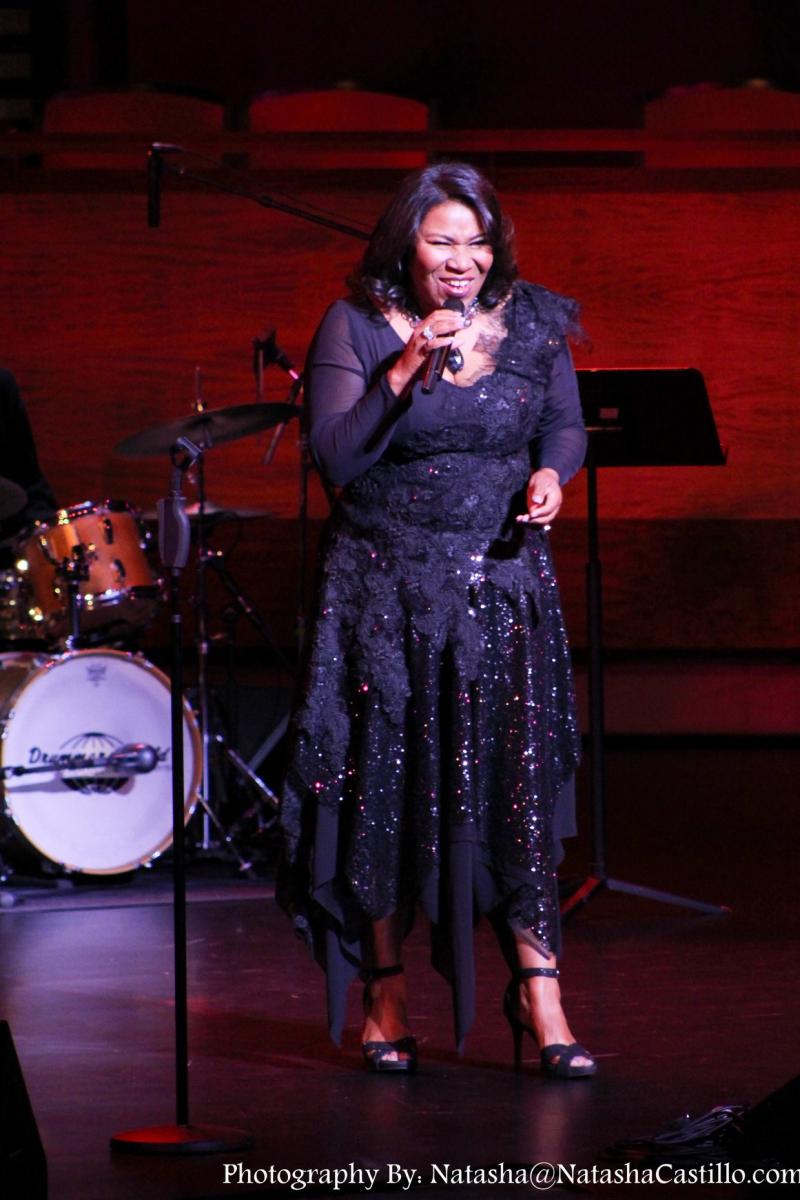 Throughout the evening, Mr. Harnar and Ms. Marcovicci reminded us why they have done so well throughout their careers, as they performed several of Mr. Lerner's songs throughout the evening with a connection that was endearing and enjoyable to watch.
The legendary Steve Ross took the piano to perform "Heather on the Hill" and was joined by Shana Farr for a lovely duet of "From This Day On," both from Lerner's BRIGADOON. Farr was also presented the Donald F. Smith Award following their performance. Other featured performers this evening included Barbara Brussell, Eric Comstock, Barbara Fasano, Richard Holbrook, and Iris Williams.
Direct from Chicago, jazz vocalist Tammy McCann's stylish rendition of "Almost Like Being in Love" proved why the Chicago Tribune has named her "Best Jazz Vocalist" four years in a row. MAC and Bistro Award-winning Gabrielle Stravelli, accompanied by Alex Rybeck, was captivating in her electric rendition of "On the Street Where You Live" (MY FAIR LADY) with her soaring vocals.
Multiple award winner and triple treat Mark Nadler's hilarious rendition of "Garbage" (from Lerner's unfinished score MY MAN GODFREY) included a rousing tap routine (and also a note about Lerner's status as a diehard Democrat, and that, if he was still alive, he would have had a lot to say about our current administration through his music).
Newcomer Leanne Borghesi from San Francisco brought down the house at the end of Act One with her smashing version of "No Man is Worth It" (DANCE A LITTLE CLOSER), with saxophonist Jim Piela joining the band and Borghesi's accompanist, Brandon Adams. From the moment she appeared in her fiery red sequined gown, Borghesi owned the stage, and her soaring belt was very impressive.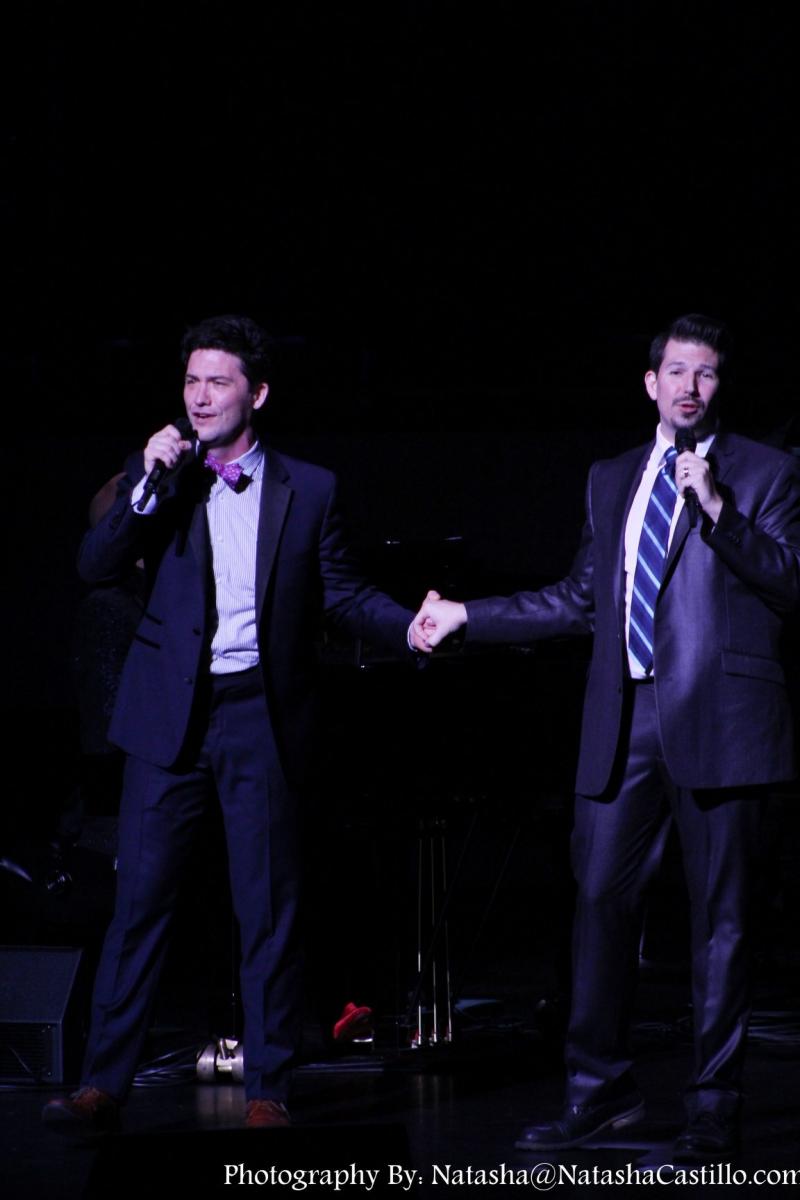 The second act began with MAC and Bistro award winner Joshua Lance Dixon being presented with the Julie Wilson Award, which was followed by his emotional, riveting rendition of "I Could Have Danced All Night" (MY FAIR LADY). He also welcomed Stearns Matthews back to the stage for a romantic duet of "Why Can't the World Leave Us Alone."
Continuing the night's path of gender-bending roles, Tony, Drama Desk, and Outer Critics Circle nominee Sally Mayes's hilarious and unexpected entrance made her rendition of "I'm Getting Married in the Morning" (MY FAIR LADY) all the more enjoyable and show-stopping.
After explaining her history with playing the role of Eliza in MY FAIR LADY, Tony nominee Anita Gillette's hilarious rendition of "Just You Wait" once again proved why she has had career longevity. She was followed by her friend, Tony nominee and Emmy Award winner Penny Fuller, singing the emotional and dramatic "There's Always One You Can't Forget," quickly becoming crowd favorites. Another favorite was Sidney Myer, who got the biggest laughs of the evening with his over-the-top rendition of "I'm Glad I'm Not Young Anymore" (GIGI).
Legendary cabaret diva Karen Akers did not disappoint with her silky version of "Here I'll Stay," which Lerner collaborated on with Kurt Weill. Unfortunately, due to apparent sound issues, the bass often overpowered her glorious voice. But MAC and Bistro Award winner Marta Sanders' powerhouse rendition of "What Did I Have That I Don't Have" was a very fitting close for the evening's festivities--- this woman can belt!
What this evening showed more than anything was what true legends are made of. How fitting that the evening was billed as "The Night They Invented Champagne." Artistic Director KT Sullivan and her team at the Mabel Mercer Foundation deserve to be toasted, so pop that champagne and let those bubbles overflow!
---
The Mabel Mercer Foundation's 29th New York Cabaret Convention ran at Jazz at Lincoln Center through Oct. 12. Read the reviews of Night 1, Night 2, and Night 3.
Eugene Ebner is an experienced vocal entertainer, reporter, and TV host. Learn more at eugeneebner.com.