Click Here for More Articles on NEW YORK CITY
BWW Review: On Opening Night, The 29th New York Cabaret Convention Chooses Its Own Definition of Cabaret Today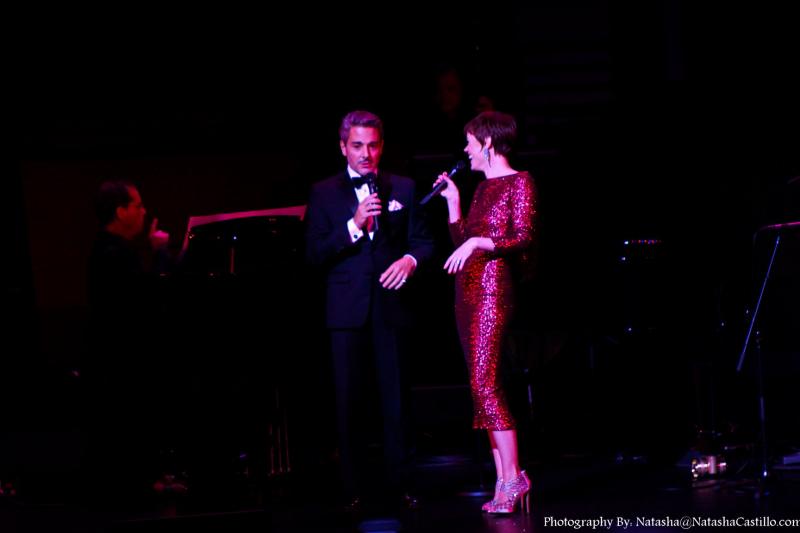 The Mabel Mercer Foundation put itself in a tricky spot to start this year's New York Cabaret Convention: how do you define what cabaret today looks like?
The Convention, now in its 29th year, opened on October 9 at Jazz at Lincoln Center's Rose Theater with that thought in mind. Led by Artistic Director KT Sullivan, the evening boasted over 20 performers covering multiple generations and genres, putting decades-worth of stylistic changes and adaptations to the art form on display.
With a bevy of talent and a beautiful room, attending the Cabaret Convention feels like slipping into a hot bath. It is difficult to go wrong with any of the performers that were on the stage, and the evening, as it often does, felt like a two-and-a-half-hour highlight reel.
Convention first-timers David Baida, Dorian Woodruff, and Meg Flather all gave distinct performances throughout the evening: a comical and nearly vaudevillian (a sorely-missed characteristic throughout the evening) "Stone in Love With You" from Baida, a silky-smooth "It Must Have Been Moonglow/Small Hotel" from Woodruff, and an emotive and crisp "Another Winter in a Summer Town/My Best Girl" from Flather, a piece from her current show, BACK WHEN WE WERE BEAUTIFUL.
Another standout was Karen Oberlin's rendition of "No More" from James Lapine and Stephen Sondheim's INTO THE WOODS, included her current show CONFOUND ME: SONGS IN SEARCH OF SOMETHING. The take felt hopeful and bright-eyed, truly searching deep in the lyrics for something that hadn't been previously found.
Last year's Donald F. Smith Award winner Carole J. Bufford came out strong for the start of the second act with Irving Berlin's "All By Myself" and set the tone for a revolving lineup of vocal gymnasts. Eric Yves Garcia devoted his time to the late, great Bobby Short with a medley imbued with both Short and Garcia's humor. Following, he invited Bufford back on stage for an arrangement of dance-themed numbers---"Come Dance With Me"/"I Could Have Danced All Night"/"Sway"---complete with swiveling hips (Garcia, rather tentatively).
The youngest stars of the evening were some of its most necessary. Already a prominent voice on the scene at the age of 17, Joie Bianco made her return to the Convention with her rich take on "What a Difference a Day Makes," sung in bewilderment with a smirk. Jaedyn Hanna, a recent discovery of Natalie Douglas, filled the theater with her belt on "Someone Like You," earning raucous applause. And when Gustavo Palma sang the first note of "You Don't Know Me," you could feel the audience collectively lean in.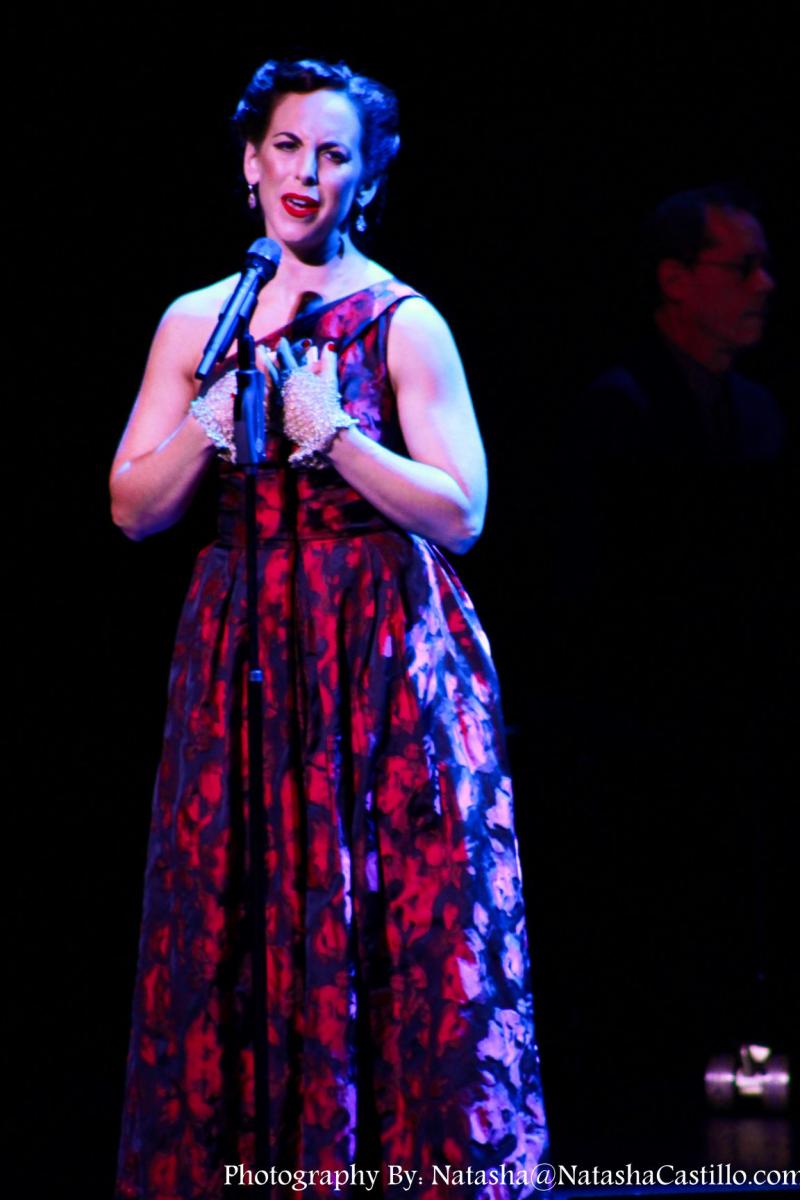 Marissa Mulder memorialized John Lennon on what would've been his 78th birthday with a beautifully simple cover of "Love," with Jon Weber on the piano and Mike Rosengarten on the guitar. Other musicians of the evening included Tracy Stark, Mark Nadler, Alex Rybeck, James Horan, Ian Herman, Ritt Henn, Steve Doyle, and Rob Garcia. Jazz pianist Bill Charlap, who, in addition to his own introductory number, played on a pair of numbers with his mother, Sandy Stewart, including a distinctly smoky "Remind Me," sung like a secret with her back against the piano.
One of the best performances of the evening came from Dawn Derow, who began her take on "White Cliffs of Dover" by reading a World War II love letter, an inclusion in her heralded show MY SHIP: SONGS FROM 1941. The personal touch took the show from its concert style back to feeling more like cabaret, and the Rose Theater felt more intimate than it had throughout the rest of the evening.
Other performances from the evening included Gregory Generet, Todd Murray, Danny Bacher, Anna Bergman, Marcus Lovett, Corinna Sowers Adler, Paula Dione Ingram, Nancy McGraw, and KT Sullivan, who performed on behalf of this year's Mabel Mercer Award winner, Carol Woods (unable to attend due to illness)... one impressive performer after another, immersing themselves in genre-sprawling compositions that transport you to another era.
Which brings us back to cabaret today. There was little in the way of exposition on the evening's theme---not from Sullivan or from the performers---which may have been for the best. The benefit (and sometimes the trouble) of cabaret is there is so much of it, everywhere, all the time. It encompasses every performer type and all genres--- from opera, as demonstrated by Sowers Adler's bright and brave rendition of "Glitter and Be Gay" from CANDIDE to gospel-styled musical numbers like Ingram's hearty "I Know Where I've Been" from HAIRSPRAY, and everything in between. Cabaret today means a little bit of everything, as should be the case.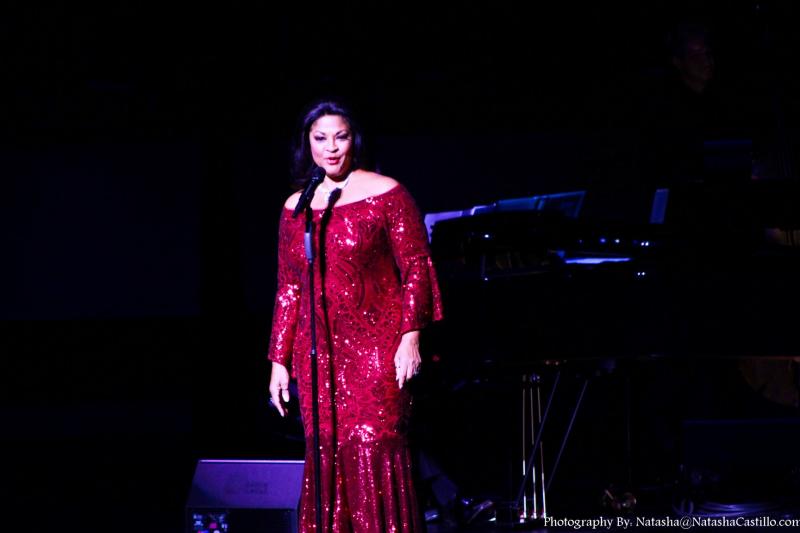 The other eternal beauty of cabaret is it is one of the few art forms that is, in theory, inclusive and balanced across genders, ethnicities, sexual orientations and identities, looks, languages, abilities... there is a stage for everybody, especially in New York. So, something feels disingenuous and sanitized about presenting the evening as "Cabaret Today" when your stage is largely missing distinct cabaret subsets: alternative cabaret, drag, impersonation, the meld of burlesque and musical comedy--- large pieces of the Downtown cabaret scene, as well as parts of Midtown. There is an aspect of that that can't really be helped: the Jazz at Lincoln Center crowd is affluent, predominantly white, and probably not frequenting places like (le) poisson rouge or even Pangea regularly. The crowd, of course, dictates the performers, and a homogeneous audience means a homogeneous group of performers.
There is a part of it that can be helped, however, which is that those "others" get invited and seen, and that the songs they are recommended or asked to perform don't feel out of character. Otherwise, well... you know the part of LA CAGE AUX FOLLES where Albin is asked to either tone down his flamboyant mannerisms or excuse himself for the evening as to not offend? It feels quite a bit like that.
It's a recurring theme each year in the Convention, though last year (which, while still Downtown light, had performances from Molly Pope, Nellie McKay, Carol Lipnik, and Charles Busch, to name a few) didn't feel quite so stark. (Funnily enough, last year's "Intimate Nights: The Golden Age of Cabaret"-themed evening, which took a look back at NYC cabaret's history, managed to feel more indicative of the color of NYC cabaret's present.) And yes, it is only one night, but it is a night that's intended to be representative of the full breadth of the scene.
There is no short of talent to be found in cabaret, and certainly not on the stage of the Cabaret Convention. Its problem is not in being good; its problem is in being inclusive, interesting, and accurate. In a way, opening night was a very good representation of what cabaret looks like in New York at the moment: diverse but fragmented, split along a geographical line, and filtered down to the familiar. When even opposing genres start to feel a bit same-voiced throughout a long evening, it might be time to step back and widen the radius.
---
The Mabel Mercer Foundation's 29th New York Cabaret Convention continues at Jazz at Lincoln Center through Oct. 12.
Ashley Steves is BroadwayWorld's Cabaret Editor and an arts and culture writer based in New York. Follow her on Twitter @NoThisIsAshley.
Related Articles