Click Here for More Articles on NEW YORK CITY
BWW Review: The Night and the Music Belong to Clooney, Cook, and Wilson on Night Two of the 29th New York Cabaret Convention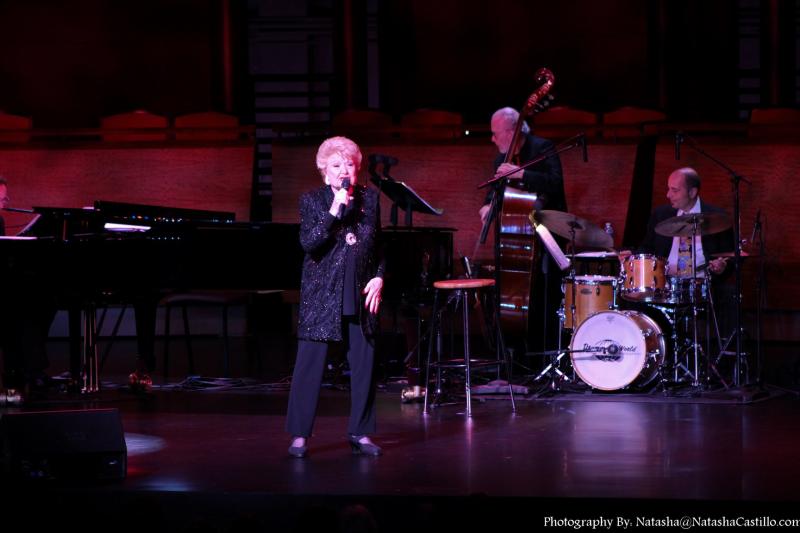 If necessity is the mother of invention, that scrappy lineage certainly continued with Rosemary Clooney, Barbara Cook, and Julie Wilson.
The trio's resilience---not to mention their talents---were celebrated during the second night of the Mabel Mercer Foundation's 29th New York Cabaret Convention at Jazz at Lincoln Center under the theme "The Night and the Music. Artistic Director KT Sullivan introduced the evening's host, Deborah Grace Winer, whose book about these three legendary women gave the night its name.
Despite their differences, Winer drew a clear connection between the trio's career trajectories. All three experienced early success and later faltered, only to pick themselves up again and find success later in life embracing their own musical instincts in the cabaret world, and, as she noted, becoming legends in the process. Yet, the narration was mostly a bit dry, with Winer---who knew all three personally---finding more success when recounting her personal recollections of them than tying songs to biographical facts like Cook's early days in the South.
The musical tributes captured the diverse genres these women splashed around in throughout their lives, with five-time Grammy nominee Karrin Allyson setting quite the tone with an irrepressible, jazzified rendition of "Surrey with the Fringe of Top." Designated a "Barbara Cook stalwart" by Winer, Allyson's rendition came complete with an extended scatting break that seemed to pour out of her before her reserved, polar-opposite performance of "Body & Soul." In a completely different sense, Darius de Haas (SHUFFLE ALONG) filled up every nook and cranny in the room with a booming rendition of "A Song For You."
Singing "It's Better With a Band" (Wally Harper) in tribute to Cook, Natalie Douglas's conversational delivery of the lyrics was a breath of fresh air, and she added playful touches like going low while singing about a bass and doing a comically over-precise, wind-up doll intonation while singing about selling the melody. Likewise, Karen Ziemba's (PRINCE OF BROADWAY) bracing absurdity singing "My Dog Loves Your Dog" was among one of the most pleasant numbers of the evening.
Billie Holiday was a common idol among the women of the evening, and ONCE ON THIS ISLAND's Kenita Miller delivered a defiant, roof-shaking rendition of "God Bless The Child," reimagined as the belting number to end all belting numbers.
Marilyn Maye---a close friend of Wilson's, Winer noted---wrapped up Act I singing "I'm Still Here," and the first recitation of that phrase alone was enough to spark a fire of audience engagement that Maye commanded every moment she was onstage. The richness of her voice and the effortless weaving in of her own history through spoken lyrics earned her not one but two well-deserved standing ovations over the course of the night.
Though there wasn't a bad performance among the lot, the many ballads at the start of the second act quickly began to bleed together, as hosting moments were much fewer and farther between, seemingly for time. That said, it is, to say the least, a bit of a head-scratcher to include a song with no particular pre-existing connection to Cook, Clooney, or Wilson, given that their decades-long careers spawned more than enough numbers to round out a two-and-a-half hour show. So, it's a testament to Miller that her showstopping rendition of "And Then There's Maude" felt so necessary.
Laura Shoop took on "Vanilla Ice Cream" from SHE LOVES ME, sung by the character of Amalia Balash, a role Cook originated. Shoop herself has plenty of familiarity with the song, having understudied Laura Benanti in the role during the 2016 revival, and it was felt in her warm, lived-in performance, complete with a delightful climactic squeal.
The performers were accompanied by Jay Leonhart on bass, Ray Marchica on drums, and music director John Oddo on piano. Other performers for the night included La Tanya Hall, James Naughton, and Linda Purl.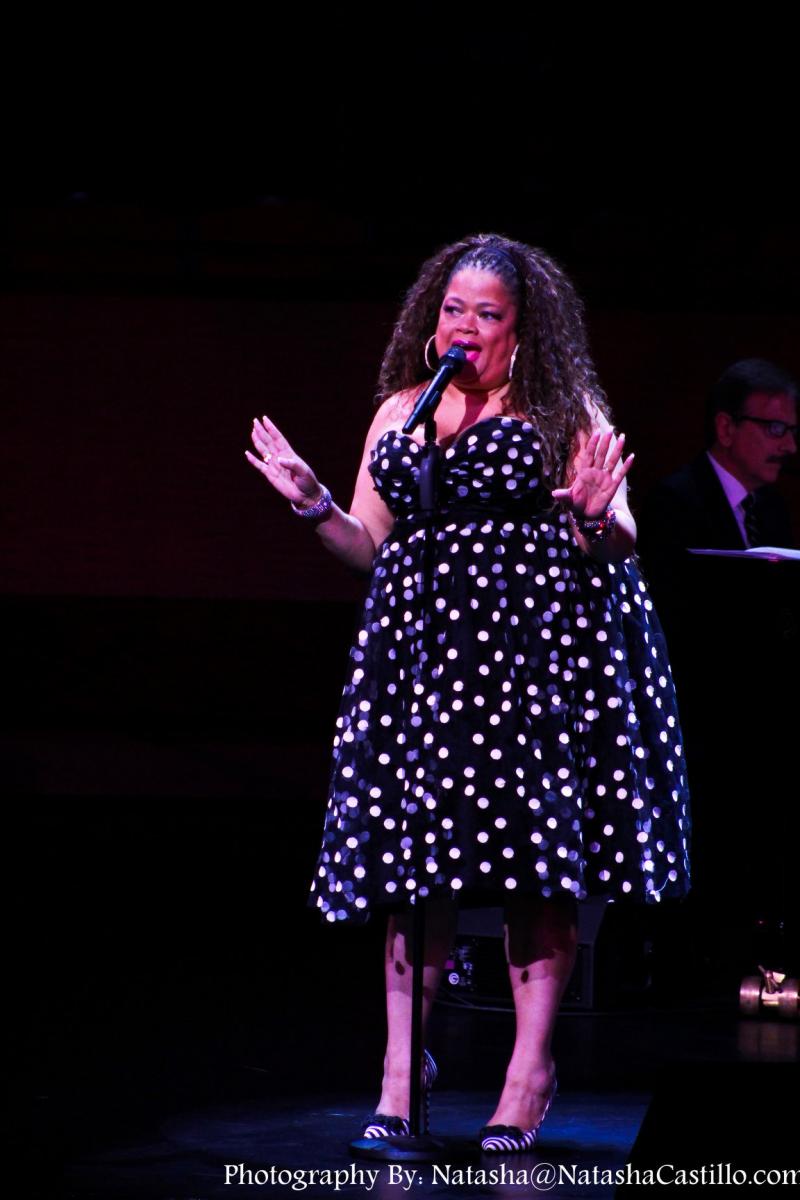 As the show continued, it was revealed that a number of the performers on the stage had experience with at least one of the women of honor, particularly Clooney. Leonhart took his bass center stage, revealing that when he worked with her, she didn't exactly love coming to sound checks. Singing "Hey There," a number he used to pinch-hit for her during those sound checks, he brought all that history to his rendition, not to mention loads of charisma.
Closing out the show, Billy Stritch had a quick Clooney anecdote of his own. After performing "Haven't Got A Worry," he ceded the piano to Oddo to give his full attention to one of the late star's favorite show-closing numbers, "Will You Still Be Mine?" His performance was tied into the show's underlying assertion about why these icons' stories are still resonant in the modern age, that their authenticity and fearlessness in song is in diametric opposition to our current political climate, with Stritch emphasizing lyrics as a form of dramatic irony, using a song from the past to reference far-off, topsy-turvy days when politicians don't say what they mean, so on and so forth.
Still, drawing a direct line between the stars' emotional honesty onstage and the "short supply of truth" in 2018 is a hard sell. But that's certainly not to say their stories no longer have meaning. The "if you're going through hell, keep going"-ness of their personal histories couldn't be more timely.
---
The Mabel Mercer Foundation's 29th New York Cabaret Convention continues at Jazz at Lincoln Center through Oct. 12. Read the review of Night 1 here.
Troy Frisby is an entertainment writer and digital news producer based in New York. Follow him on Twitter @TroyFrisby.
Related Articles
Troy Frisby is a writer and producer for Zazoom Media Group, producing entertainment and news video content for clients including AOL and MSN. Previously, he (read more...)