Review: Night 3 of The 29th New York Cabaret Convention Celebrates the Effervescent and Eclectic Music of Jerry Herman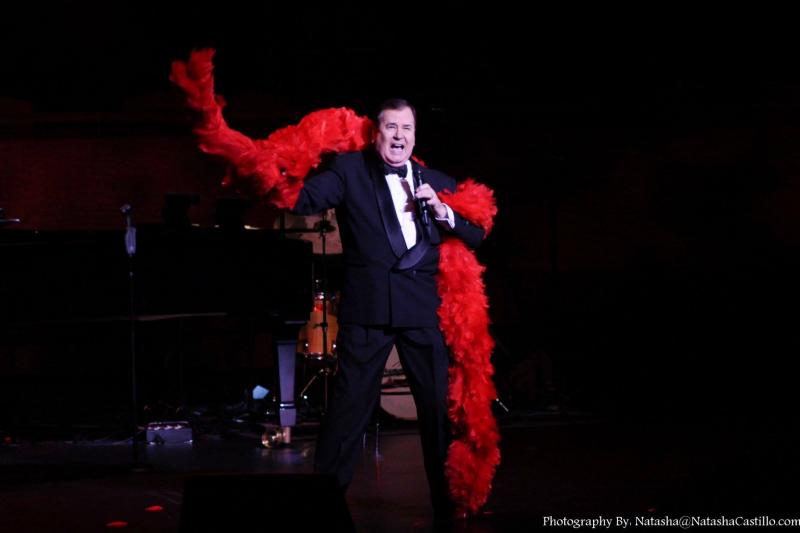 The third night of performances at the Mabel Mercer Foundation's 29th Cabaret Convention was a feast for the eyes and ears. Hosted by the dynamic Klea Blackhurst, the full house of the Rose Theater at Jazz at Lincoln Center gathered to witness the showcase of many powerhouse performances by cabaret greats, saluting the music of the incomparable Jerry Herman, whose work had not been showcased at the Cabaret Convention since 2005. (Though delighted to be honored, Mr. Herman was unfortunately unable to attend.)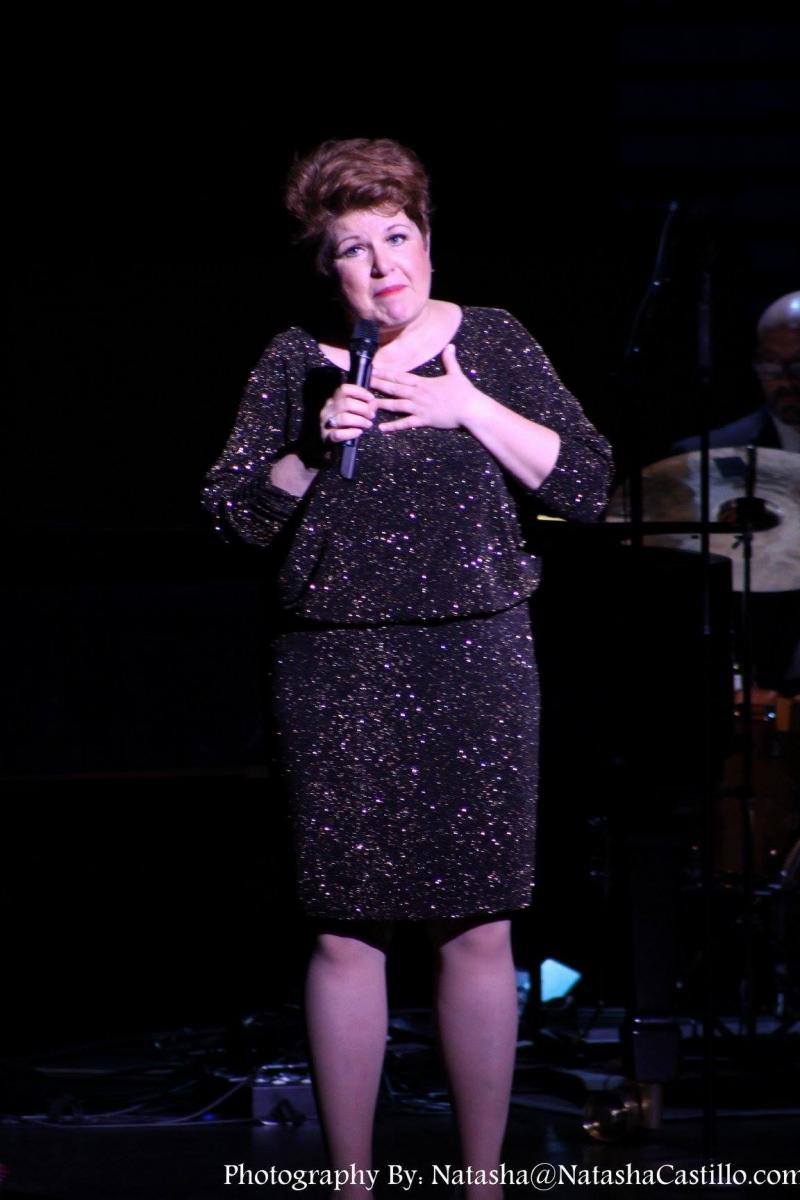 The evening started off with a bang with Blackhurst belting out "Just Leave Everything to Me/It's Today," followed by one standout performance after another, including Broadway veteran Brent Barrett (GRAND HOTEL, THE PHANTOM OF THE OPERA) delivering riveting renditions of "Look Over There" and "Song on the Sand" from LA CAGE AUX FOLLES, sporting a stunning burgundy satin suit which brought pure sophistication to the stage.
Other standouts included MAC Award winner Josephine Sanges, wowing the crowd with a gorgeous interpretation of "I Never Said I Love You," and Tony Award nominee Lee Roy Reams (APPLAUSE, 42ND STREET) bringing down the house on a variety of selections, incorporating old-school slapstick humor to each of his numbers (as well as an over-the-top red boa in "La Cage aux Folles").
A veteran of many international touring companies, Eric Michael Gillett's version of "I Am What I Am" was spellbinding, and powerhouse Tony and Grammy Award winner Debbie Gravitte's golden version of "If He Walked Into My Life," as well as the duet "Bosom Buddies" with Blackhurst, were certainly highlights of the evening, as Gravitte exceeded the expectations often held for seasoned Broadway performers and recording artists.
Other featured performers throughout the evening included Renee Katz, Valerie Leon, Joan Ryan, Sarah Rice, and Amra-Faye Wright, whose rendition of "I Don't Want to Know" was enchanting from the moment she took the stage.
Funny lady Christine Pedi was endearing and comical, especially in "Spring of Next Year" from DEAR WORLD, and she shared an interesting story about having the opportunity to spend time with Mr. Herman after learning that she had been cast as the female lead in MACK AND MABEL. Even though it was not a Broadway production, Pedi recounted Herman was just as excited about her playing Mabel in a less-recognized venue, proving that he was just as passionate about those sharing his work, no matter where it was produced.
Artistic Director KT Sullivan also chose to feature up-and-coming vocalists, such as crooner Greg Gropper, a student at the University of Michigan School of Music, Theatre & Dance (and student of cabaret legend Marilyn Maye), and Christina Jimenez, a powerhouse belter who was presented as the winner of the Adela & Larry Elow High School American Songbook competition.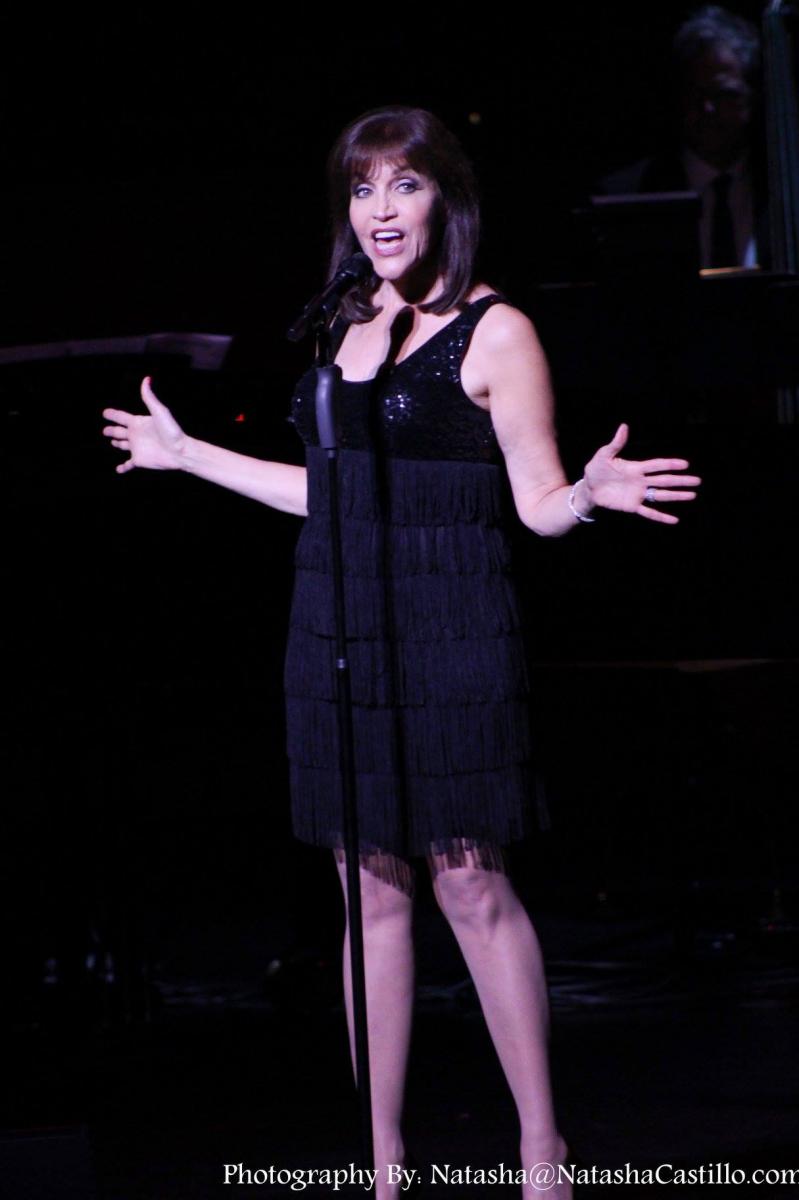 Kristoffer Lowe, though classically trained in opera, once again proved that the power and richness of his voice could shine in the cabaret world, as well, with his interpretation of "I Won't Send Roses" from MACK AND MABEL. There is a richness to his voice that is undeniable.
Multiple award winner (including the 2017 BroadwayWorld Cabaret Award for Best Female Vocalist) Celia Berk's transformative abilities sparkled once again in "It Only Takes a Moment" from HELLO, DOLLY!, showing her adept interpretation and storytelling abilities and commanding the stage the entire time. Additionally, award winner Marieann Meringolo's performance of "Time Heals Everything" (MACK AND MABEL) showed off her incredible control with soaring vocals and an immense depth of emotional expression.
To conclude the evening, Blackhurst showcasing her signature Ethel Merman skills, explaining that Mr. Herman had approached Ms. Merman 13 times to portray the title role in the original Broadway run of HELLO, DOLLY! Apparently, Merman only agreed to play the role if Mr. Herman added back into the show the songs that he wrote specifically for her. Blackhurst shared one of them---"World Take Me Back"---as well as the more recognizable "Before the Parade Passes By," which brought the audience abruptly to their feet, giving them the perfect opportunity to applaud every vocalist warmly and show how glad they were they didn't let this parade pass them by.
---
The Mabel Mercer Foundation's 29th New York Cabaret Convention continues at Jazz at Lincoln Center through Oct. 12. Read the reviews of Night 1 and Night 2.
Eugene Ebner is an experienced vocal entertainer, reporter, and TV host. Learn more at eugeneebner.com.