Click Here for More Articles on NEW YORK CITY
BWW Picks for Best Cabaret Shows in NYC This Week, 9/11 to 9/17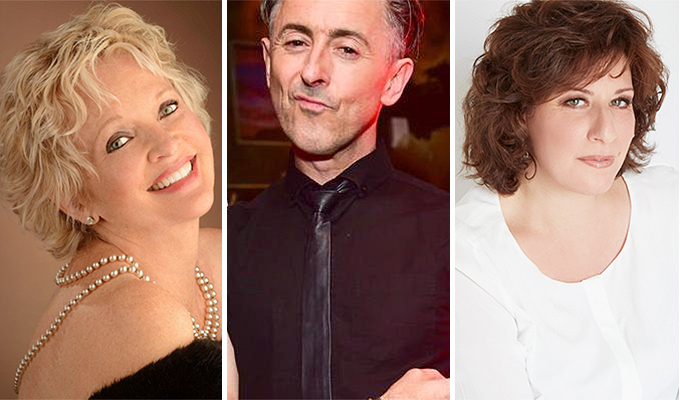 BWW Picks returns! Published every Monday, BroadwayWorld Cabaret writers will pick their top recommendations for shows throughout NYC during the upcoming week.
---
CHRISTINE EBERSOLE: AFTER THE BALL
Each week in New York, Broadway leading lady Christine Ebersole sells glamour, elegance, and exceptionalism. Oh, and she's also currently in WAR PAINT at the Nederlander. After a run at the Café Carlyle, followed by another at Feinstein's/54 Below, the divine Ebersole returns to the latter venue with a special engagement of her AFTER THE BALL, a collection of songs and stories she crafted of "a time of self-reflection when the children have left." Expect new numbers and surprises in this turn, and don't feel left out if you're left out of this week's sold-out show; she'll be hosting four more throughout the fall. (Or, you know, plan to indulge in them all.) Monday, 9/11 at 7 PM, Feinstein's/54 Below. - Ashley Steves
---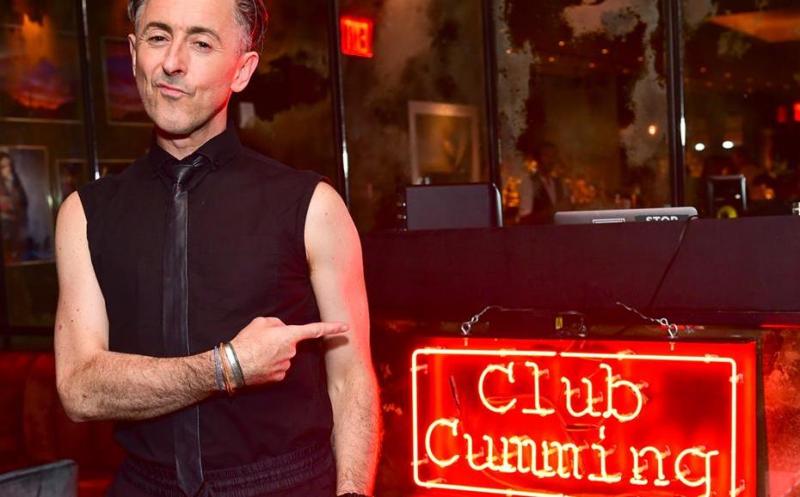 Something's Cumming, something good. Alan Cumming launched his career to the moon singing about our beloved genre in Kander & Ebb's glorious CABARET. Now, the Kit Kat Club (or some form of it) comes to life with Cumming at the helm of his own Club Cumming, the new cocktail bar, cabaret joint, and general house of debauchery in the East Village (in the former home of the dear, departed Eastern Bloc). The venue and shows are inspired by his dressing room parties when he was performing as the Emcee, and with Haus of Cumming parties hosted by the stage/screen star, duets with Michael Musto, and Lance Horne on the piano, don't expect a dull moment. In fact, best to leave your expectations (and troubles) outside. Starts Wednesday, 9/13 at 8 PM, Club Cumming. - Ashley Steves
---
JOSEPHINE SANGES: FINDING BEAUTY (ALBUM RELEASE)
If Josephine Sanges' new album is a map to finding beauty, X marks the spot on the artist's expression, spirit, and her palpable joy for the work she performs. FINDING BEAUTY, a celebration of the music of Ann Hampton Callaway based on Sanges' recent show TO ANN, WITH LOVE, is truly a love letter at its purest to the legendary vocalist and to the genre, full of sweeping melodies and colorful arrangements. The album will have its official release show this Friday at Don't Tell Mama (with John M. Cook behind the piano). If you're searching for beauty, this is as far as you have to look. Friday, 9/15 at 7:00 PM, Don't Tell Mama. - Ashley Steves
---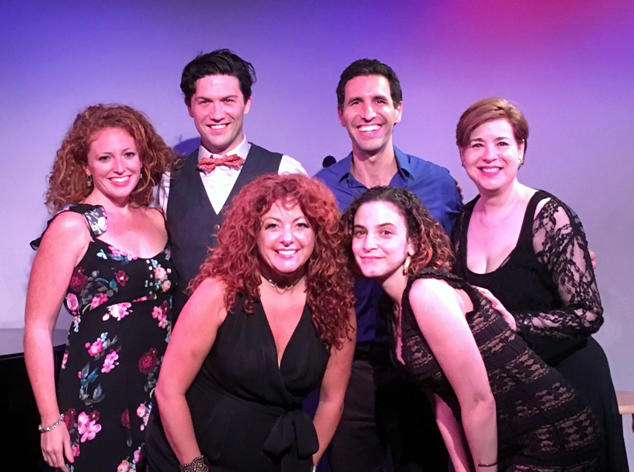 IT HELPS TO SING ABOUT IT: SONGS OF BEN SCHAECHTER & DAN KAEL
There are a lot of "it"s in our world at the moment, a lot of individual occurrences that need distractions or remedies, as well as the big, collective "it"- the world as it unfolds around us. And maybe the best way to distract from "it" is to take two talented songwriters (Ben Schaechter and Dan Kael), give their work to six brilliant performers (Celia Berk, Michael Bernardi, Nora Davis, Joshua Lance Dixon, Marissa Mulder, and Kelli Rabke), put together a revue under the tutelage of a skilled director (Sara Louise Lazarus), and just... sing about "it." Saturday, 9/16 at 9:30 PM and Sunday, 9/17 at 4:00 PM, Metropolitan Room. - Ashley Steves
---
MEG FLATHER: HOLD ON TIGHT (ALBUM RELEASE)
Meg Flather is, undoubtedly, a consummate performer. The ever-lovely reigning MAC Award winner for Female Vocalist puts on a whirlwind of a show, jumping from fevered frenzy to thoughtful, reflective ballads with an ease to be envied. She, along with her fellow Female Vocalist nominees, have been in and out of Don't Tell Mama throughout the summer putting on TOGETHER. Now, she returns to the cabaret home-away-from-home with a release of her new album HOLD ON TIGHT, featuring her MAC-winning song of the same name. With director Lennie Watts and music director Tracy Stark, the show and album are, like Flather herself, a winning combination. Saturday, 9/16 at 7:00 PM, Don't Tell Mama. - Ashley Steves
---
Ashley Steves is BroadwayWorld's Cabaret Editor and an arts and entertainment writer based in New York. Follow her on Twitter @NoThisIsAshley.
Related Articles