Huntington Theatre Company Announces 2017-19 Cohort of Playwriting Fellows
Huntington Theatre Company announces its 2017-2019 cohort of Huntington Playwriting Fellows MJ Halberstadt and Brenda Withers.
The Huntington has fostered local playwrights through the Huntington Playwriting Fellows initiative for 14 years. Whether emerging talents or established professionals, playwrights of all levels and backgrounds are considered. Fellows partake in a two-year residency during which they receive a modest honorarium from the theatre, participate in writers' collective meetings, attend Huntington productions and events, and benefit from access to the Huntington's artistic staff and resources. Alumni of the program have access to ongoing developmental opportunities including the Huntington's Summer Workshops - a two-week new work retreat - and the Breaking Ground Festival of New Work.
Previous Huntington Playwriting Fellows include Lydia R. Diamond (Smart People and Stick Fly), Kirsten Greenidge (Luck of the Irish and Milk Like Sugar), Ryan Landry (Ryan Landry's "M"), MeLinda Lopez (Mala, Becoming Cuba, and Sonia Flew), Ronan Noone (The Second Girl, The Atheist, and Brendan), Ken Urban (the Huntington's upcoming world premiere of A Guide for the Homesick), and Rosanna Yamagiwa Alfaro (Before I Leave You).
The two 2017-2019 Fellows were selected from over 50 applicants. The Huntington Playwriting Fellows program is supported by The Harold and Mimi Steinberg Charitable Trust, the Harry Kondoleon Playwriting Fund, and the Stanford Calderwood Fund for New American Plays.
"Brenda and MJ are both natural fits for the fellows program," says Director of New Work Charles Haugland. "Brenda's tremendous gift for creating surprising and emotional arcs for actors and MJ's sharp eye for mixing humor and cultural critique make each of their plays so compelling. I am excited to welcome them both into this community of artists."
MJ Halberstadt uses his playwriting, screenwriting, and teaching to amplify empathy and Antarctic values through comedic, dialogue-driven media. He is the proud recipient of the 2016 Elliot Norton Award for Outstanding New Script for his play The Launch Prize, and his work has been acknowledged and supported by Assets 4 Artists, BCA/Company One PlayLab, Boston University Creative Writing Global Fellowship, KCACTF Region 1, and Last Frontier Theatre Conference. He is a founding member of Bridge Repertory Theater, a member of the Dramatists Guild of America, and a member of the affiliated faculty at Emerson College. He grew up in Long Island and received his BA from Emerson College and his MFA from Boston University.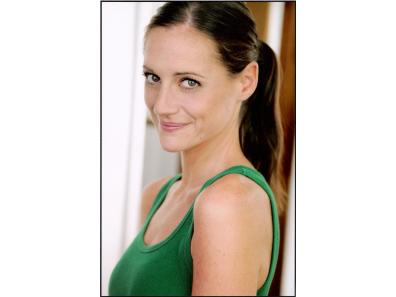 Brenda Withers is a writer, actor, and founding member of the Harbor Stage Company, an artist-run ensemble on Cape Cod. Her plays include The Kritik, Northside Hollow, The Ding Dongs, and Matt & Ben (co-written with Mindy Kaling). Her work has been developed and presented at places like Amphibian Stage Productions, PS122, Portland Stage, HERE, and Dreamcatcher Rep. She was an Audrey Resident with New Georges, a playwriting fellow at the Camargo Foundation, and the winner of the 2015 Portland Stage Clauder Prize for her play String Around My Finger. Ms. Withers studied drama and religion at Dartmouth College.
Past Huntington Playwriting Fellows are leaders of the local community whose plays have been produced on the Huntington's stages and throughout the country.
They are...
2015-2017 Cohort: Thom Dunn (How to Build a Universe That Doesn't Fall Apart Two Days Later, Four Wall Prism: An Extraordinary Rendition of Historical Events) and Deborah SalemA. Smith (Anna K., Faithful Cheaters)
2014-2016 Cohort: Mia Chung (You for Me for You, Catch as Catch Can), John J King (From Denmark with Love, Der Vampyr), Sam Marks (The Department Party, The Old Masters), and Nina Louise Morrison (Forever Home, Google Doll)
2012-2014 Cohort: Lila Rose Kaplan (Home of the Brave), Walt McGough (Pricilla Dreams the Answer, The Farm), and Lenelle Moïse (Merit, The Many Faces of Nia)
2011-2013 Cohort: John Oluwole ADEkoje [Shoe] Shine Safari), Eleanor Burgess (Start Down, The Cave), and David Valdes Greenwood (The Last Catastrophist, Mambo Beans)
2010-2012 Cohort: Rosanna Yamagiwa Alfaro (Before I Leave You, Mammal Heat), Miranda Craigwell ADEkoje (Shelter), Lawrence Goodman (The Disappearance of the Jews), and Masha Obolensky (The Bluebeard Project, Marvelous Fruit)
2009-2011 Cohort: Patrick Gabridge (Flight), Ryan Landry (Ryan Landry's "M"), and MJ Kaufman (Murmur Rock, Untitled Play about Dead Bodies)
2007-2009 Cohort: Kirsten Greenidge (Luck of the Irish, Milk Like Sugar), Jacqui Parker (Jeanie Don't Sing No Mo'), Ken Urban (A Guide for the Homesick, A Future Perfect, The Happy Sad), and Joyce Van Dyke (Deported / a dream play)
2005-2007 Cohort: Lydia R. Diamond (Smart People, Stick Fly), Rebekah Maggor (Shakespeare's Actresses in America), John Shea (The Hill), and Kate Snodgrass (The Glider)
2003-2005 Cohort: John Kuntz (Necessary Monsters, Jasper Lake), MeLinda Lopez (Mala, Becoming Cuba, Sonia Flew), Ronan Noone (The Second Girl, The Atheist, Brendan), and Sinan Ünel (Chatal, The Cry of the Reed)
The Huntington Theatre Company is Boston's leading professional theatre and one of the region's premier cultural assets since its founding in 1982. Recipient of the 2013 Regional Theatre Tony Award, the Huntington brings together superb local and national talent and produces a mix of groundbreaking new works and classics made current to create award-winning productions. The Huntington runs nationally renowned programs in education and new play development and serves the local theatre community through its operation of the Calderwood Pavilion at the BCA. The Huntington has long been an anchor cultural institution of Huntington Avenue, the Avenue of the Arts, and will remain so on a permanent basis with plans to convert the Huntington Avenue Theatre into a first-rate, modern venue with expanded services to audiences, artists, and the community. Under the direction of Artistic Director Peter DuBois and Managing Director Michael Maso, the Huntington cultivates, celebrates, and champions theatre as an art form. For more information, visit huntingtontheatre.org.