Latest News on Ronan Noone
Ronan Noone News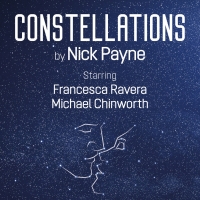 Nick Payne's CONSTELLATIONS Comes To The Gene Frankel Theatre
by Stephi Wild - Mar 22, 2022
British playwright Nick Payne's award-winning play, Constellations, will run at the Gene Frankel Theatre in New York City from April 6 - 24. The critically acclaimed play stars Francesca Ravera and Michael Chinworth. Kim T. Sharp directs.
The Lambs to Host A Discussion Of the Play CONSTELLATIONS This Week
by Stephi Wild - Mar 21, 2022
Constellations: Fate, Love, and the Power of Theatre. The Lambs hosts a discussion of the play 'Constellations' by Nick Payne, the Tony nominated Broadway romantic comedy. A revival of the show will run from April 6 through April 24 at The Gene Frankel Theatre (24 Bond Street, New York NY 10012).
BWW Review: The Brilliant GILES DAVIES Will Take Your Breath Away in Ronan Noone's THE SMUGGLER at Urbanite Theatre
by Peter Nason - Feb 13, 2022
Davies is animated, charismatic, and a force of nature that keeps you on the edge of your seat with Noone's ultra-clever script.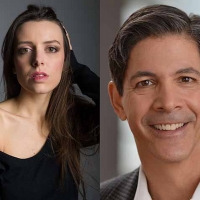 Francesca Ravera & Lenny Grossman to Star in BLACKBIRD At The New Ohio Theatre
by Chloe Rabinowitz - Aug 25, 2021
BLACKBIRD: Francesca Ravera & Lenny Grossman star in David Harrower's gripping drama, directed by Kim T. Sharp starting September 14 at New Ohio Theatre.
Bret Adams and Paul Reisch Foundation Announces Recipients of Virus Response Grants for Theater Writers
by Chloe Rabinowitz - Apr 17, 2020
The Bret Adams and Paul Reisch Foundation has announced the recipients of their special COVID-19 response grants for playwrights, composers, lyricists and librettists who have had a full professional production cancelled, closed, or indefinitely postponed due to the COVID-19 closures.
Wolfgang Novogratz to Star in THE ATHEIST at Urban Stages
by Chloe Rabinowitz - Feb 13, 2020
Urban Stages (Frances Hill, Founding Artistic Director) with Wolfgang Novogratz announce the limited engagement at Urban Stages (259 West 30th Street) of Ronan Noone' play THE ATHEIST playing Friday, February 28th, Saturday, February 29th, and March 1st. Tickets for the show are $20.00. All proceeds from ticket sales will be donated to The Actors Fund - the national organization that has provided a safety net for performing arts and entertainment professionals since 1882. Tickets may be purchased via Brown Paper Tickets at https://wolfgang4theactorsfund.bpt.me or via link on urbanstages.org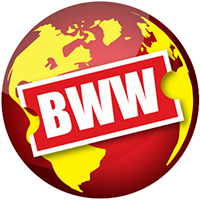 Boston Playwrights' Theatre Opens Season with THE BOOK CLUB PLAY
by Julie Musbach - Sep 10, 2019
Boston Playwrights' Theatre (BPT) opens its 2019-20 season with The Book Club Play, a comedy by Karen Zacarías. Running from September 26 to October 13, this Boston premiere is directed by Shana Gozansky.
Boston Playwrights' Theatre Announces 2019-20 Season
by A.A. Cristi - Aug 20, 2019
Boston Playwrights' Theatre (BPT) today announces the new plays that will comprise its 38th season. The line-up includes The Book Club Play by Karen Zacarías, The Smuggler by Ronan Noone and Deal Me Out by MJ Halberstadt.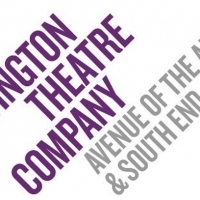 Huntington Theatre Company's 2019 Summer Play Workshop Begins
by A.A. Cristi - Jul 11, 2019
The Huntington Theatre Company's annual Summer Workshop began rehearsals July 9 and will conclude in public readings of four new plays on July 20 and 21, 2019. The workshop allows selected members of the Huntington Playwriting Fellows program two weeks to focus on developing new plays. The workshop and public readings will take place in the South End at the Huntington's Stanford Calderwood Pavilion at the Boston Center for the Arts, 527 Tremont Street, Boston.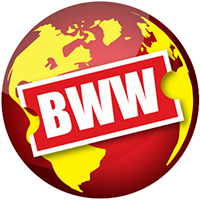 Boston Playwrights' Theatre Presents BOSTON THEATER MARATHON XXI On May 19
by A.A. Cristi - Apr 22, 2019
Boston Playwrights' Theatre (BPT) presents Boston Theater Marathon XXI, featuring 50 ten-minute plays, written by 52 New England playwrights, and produced by 50 New England theatres in ten hours.
Ronan Noone Frequently Asked Questions
How many shows has Ronan Noone written?
Ronan Noone has written 2 shows including The Atheist (Playwright), The Smuggler (Playwright).