Rebecca Kaplan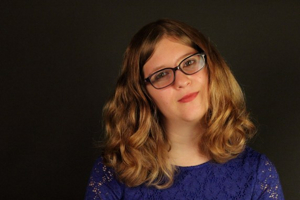 Rebecca Kaplan is a writer living in New York. She writes fiction and edits online literary magazine The Furious Gazelle under the pen name Tess Tabak. You can visit her online at http://rebeccakaplan.weebly.com or follow her on Twitter @rebeccatkaplan
MOST POPULAR ARTICLES
LAST 30 DAYS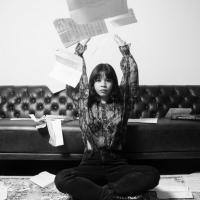 BWW Review: HADESTOWN Star Eva Noblezada Disarms at Green Room 42
Posted: Nov. 14, 2019


BWW Review: MATT BAKER: A RHAPSODY OF GERSHWIN at Birdland Puts a Modern Spin on Classics
Posted: Oct. 29, 2019


Review: THE BAD'UNS: CLOWN ACTS OF CONTAGION Packs a Punch With Smart, Family-Friendly Satire
Posted: Nov. 15, 2019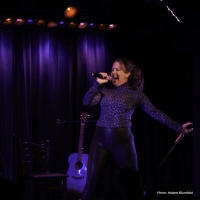 BWW Review: ALICE RIPLEY at The Laurie Beechman Theater
Posted: Nov. 19, 2019


LAST 365 DAYS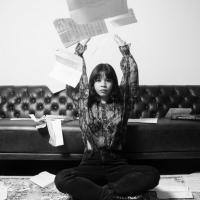 BWW Review: HADESTOWN Star Eva Noblezada Disarms at Green Room 42
Posted: Nov. 14, 2019


BWW Review: MATT BAKER: A RHAPSODY OF GERSHWIN at Birdland Puts a Modern Spin on Classics
Posted: Oct. 29, 2019


Review: THE BAD'UNS: CLOWN ACTS OF CONTAGION Packs a Punch With Smart, Family-Friendly Satire
Posted: Nov. 15, 2019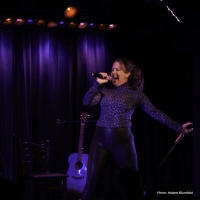 BWW Review: ALICE RIPLEY at The Laurie Beechman Theater
Posted: Nov. 19, 2019


BWW Review: HERB ALPERT AND LANI HALL Rock The Cafe Carlyle With an Evening of Classics

November 20, 2019

Trumpet icon Herb Alpert and Grammy Award-winning vocalist/producer Lani Hall return to Café Carlyle performing new and classic songs, November 19-30. At 84 years old, Herb Albert is still at the top of his game. Alpert played with the confidence of someone with nothing to prove, and nothing to gain besides the pure love of the music, and seeing his fans' faces light up. He's a jazz legend, and he's still growing as a musician, but he doesn't act like playing the old standbys is beneath him. At one point he said that he performs these concerts because a?oewhen I play the songs, it puts me in the moment of my life [when I first performed them], and it puts you back too, and it's a beautiful thing.a??
---
BWW Review: ALICE RIPLEY at The Laurie Beechman Theater

November 19, 2019

When Alice Ripley appeared onstage at the Laurie Beechman Theater, she was greeted by cheers. 'This is where I get to do whatever I want,' she told the crowd.
---
BWW Review: THE BAD'UNS: CLOWN ACTS OF CONTAGION Packs a Punch With Smart, Family-Friendly Satire

November 15, 2019

As techniques to explore feminist themes go, clowns don't exactly leap to mind. But Clowns Ex Machina, the team behind The Bad'uns: Clown Acts of Contagion, makes it look like a natural choice.
---
BWW Review: HADESTOWN Star Eva Noblezada Disarms at Green Room 42

November 14, 2019

Eva Noblezada's cabaret act is undeniably charming. At the start of the show, an announcer noted that she was a two-time Tony Award loser. Noblezada appeared onstage laughing, and explained that she'd asked for that introduction, to set the tone of the night, that even successful performers a?oedon't have it figured outa??.
---
BWW Review: MATT BAKER: A RHAPSODY OF GERSHWIN at Birdland Puts a Modern Spin on Classics

October 29, 2019

In Matt Baker's rousing, modernistic tribute to Gershwin at Birdland, Gershwin tunes inspired an evening of jazz, the music taking familiar tunes like a?oeRhapsody in Bluea?? to haunting new places.
---