Rebecca Kaplan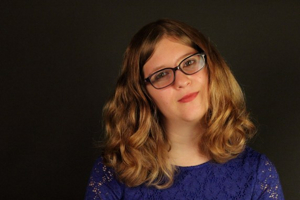 Rebecca Kaplan is a writer living in New York. She writes fiction and edits online literary magazine The Furious Gazelle under the pen name Tess Tabak. You can follow her on Twitter/Instagram @rebeccatkaplan
MOST POPULAR ARTICLES
LAST 30 DAYS
LAST 365 DAYS
---
BWW Review: NYGASP Returns With A Delightful Production of PIRATES OF PENZANCE

April 14, 2022

Pirates of Penzance is a charming, lightly funny musical of inconsequential plot. The New York Gilbert & Sullivan Players (NYGASP) put on a splendid production at Hunter College's Kaye Playhouse.
---
BWW Review: MasterVoice'S ANYONE CAN WHISTLE Elevates a Sondheim Flop at Carnegie Hall

March 11, 2022

If Anyone Can Whistle must be a concert, please, let it be a concert like this. MasterVoices, an organization dedicated to elevating choral works, brought the show to Carnegie Hall for a one-night engagement. They masterfully adapted the show as a scaled-down concert version, dropping any bells and whistles.
---
BWW Review: TITUSS BURGESS TAKE ME TO THE WORLD Dazzles at Carnegie Hall

February 4, 2020

Sometimes, when the stars align, cabaret can take you out of the world for a few magical hours. Tituss Burgess's glittering spectacle Take Me to the World did just that last Saturday night. He transformed the gilded stage at Carnegie Hall into a nonstop giddy celebration of Stephen Sondheim's work, culminating in a touching, understated finale.
---
BWW Review: WHEN IT HAPPENS TO YOU: RENEE KATZ SINGS JULE STYNE at Don't Tell Mama

January 29, 2020

On January 26th, Renee Katz paid tribute to Jule Styne through an evening of intimate, jazzy cabaret at Don't Tell Mama. It was a treat to hear a selection of Styne songs, ranging from very obscure to very popular, sung with Katz's full, clear voice.
---
BWW Review: RUFUS WAINWRIGHT: SONGS THAT BUILT ME at Lincoln Center

January 26, 2020

The iconic pop star impressed the Jazz At Lincoln Center audience this week during his concert for The American Songbook Series
---
BWW Review: THE MIKADO Brings a Hundred-Year-Old Operetta to Life at The Kaye Playhouse At Hunter College

December 30, 2019

Die-hard musical theater enthusiasts and fans of opera will love the Mikado, one of Gilbert and Sullivan's strongest scores. With quick-witted and clever lyrics that satirize society, you can easily see the influence G&S's works like The Mikado had on the works of American musical theater composers Rodgers and Hart, Stephen Sondheim, and Harnick and Bock. Some of the standout numbers from the score that you're probably already familiar with (or if not, you should be) include a?oeThree Little Maids,a?? a?oeThe Flowers That Bloom in the Spring (Tra La)a?? and a?oeTit-Willow.a??
---
BWW Review: CHRISTINE PEDI Brings Christmas Cheer and Laughter to FEINSTEIN'S/54 BELOW

December 23, 2019

Celebrity impressions, comedy and political satire abound at Snow Business, Christine Pedi's Christmas show at Feinstein's/54 Below. Pedi had the crowd in stitches with her impersonations of Broadway stars from Patti Lupone to Liza Minelli.
---
BWW Review: DYKE THE HALLS: A DYKING OUT HOLIDAY SPECTACULAR at Joe's Pub

December 18, 2019

Joe's Pub was filled with laughter and 'gaiety' (in both senses of the word) on Monday night at Dyke the Halls. Carolyn Bergier, host of the Dyking Out podcast, put together a truly diverse variety show line up, with performers from all types of backgrounds and performance styles. Standouts included Eman El-Husseini and Jess Salomon, a Jewish-Muslim married couple, stand up by Emma Willmann, and a downright strange but very funny burlesque number by Nyx Nocturne that played on 'All I Want For Christmas Is My Two Front Teeth' with a sexy, porn-esque dentist-themed dance.
---
BWW Review: JAIME LOZANO: SONGS BY AN IMMIGRANT at The Green Room 42

November 26, 2019

Jaime Lozano made his debut at the Green Room 42 to a packed house on Sunday November 24th. His show, Songs by an Immigrant, explored the immigrant experience through a series of songs from various points in his songwriting career.
---
BWW Review: MARK WILLIAM: FEELING GOOD Gives Golden Age Tunes a Youthful Spin at The Green Room 42

November 24, 2019

Seeing Mark William perform feels a bit like seeing Bobby Darin or Frank Sinatra reincarnated as a young man. Williams has a boyish appearance but a deep love for the classics, and his silky smooth vocals sound like something you could have heard on the radio in the 1950s or 60s.
---
BWW Review: HERB ALPERT AND LANI HALL Rock The Cafe Carlyle With an Evening of Classics

November 20, 2019

Trumpet icon Herb Alpert and Grammy Award-winning vocalist/producer Lani Hall return to Café Carlyle performing new and classic songs, November 19-30. At 84 years old, Herb Albert is still at the top of his game. Alpert played with the confidence of someone with nothing to prove, and nothing to gain besides the pure love of the music, and seeing his fans' faces light up. He's a jazz legend, and he's still growing as a musician, but he doesn't act like playing the old standbys is beneath him. At one point he said that he performs these concerts because a?oewhen I play the songs, it puts me in the moment of my life [when I first performed them], and it puts you back too, and it's a beautiful thing.a??
---
BWW Review: ALICE RIPLEY at The Laurie Beechman Theater

November 19, 2019

When Alice Ripley appeared onstage at the Laurie Beechman Theater, she was greeted by cheers. 'This is where I get to do whatever I want,' she told the crowd.
---
BWW Review: THE BAD'UNS: CLOWN ACTS OF CONTAGION Packs a Punch With Smart, Family-Friendly Satire

November 15, 2019

As techniques to explore feminist themes go, clowns don't exactly leap to mind. But Clowns Ex Machina, the team behind The Bad'uns: Clown Acts of Contagion, makes it look like a natural choice.
---
BWW Review: HADESTOWN Star Eva Noblezada Disarms at Green Room 42

November 14, 2019

Eva Noblezada's cabaret act is undeniably charming. At the start of the show, an announcer noted that she was a two-time Tony Award loser. Noblezada appeared onstage laughing, and explained that she'd asked for that introduction, to set the tone of the night, that even successful performers a?oedon't have it figured outa??.
---
BWW Review: MATT BAKER: A RHAPSODY OF GERSHWIN at Birdland Puts a Modern Spin on Classics

October 29, 2019

In Matt Baker's rousing, modernistic tribute to Gershwin at Birdland, Gershwin tunes inspired an evening of jazz, the music taking familiar tunes like a?oeRhapsody in Bluea?? to haunting new places.
---