Debbie Hall - Page 2

Debbie Hall is a long-time resident of Las Vegas (41 years and counting) and has always loved entertainment. Whether attending touring Broadway shows or high school productions, she enjoys the play, the characters, the music and everything behind the scenes. She currently works as editor-in-chief for several publications and is thrilled to share her experiences with live theater and other forms of entertainment with the audiences of Broadway World while supporting the arts.
MOST POPULAR ARTICLES
LAST 30 DAYS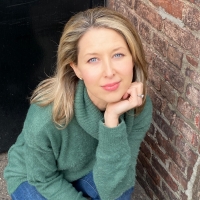 BWW Feature: Karmyn Tyler sings and acts her heart out and helps others hit the high notes.
Posted: May. 5, 2020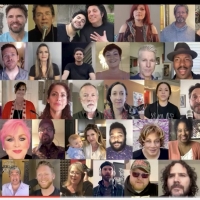 BWW Feature: Las Vegas Entertainment Community Comes Together to Inspire, Raise Funds with New Song, ?Needing Each Other.?
Posted: Apr. 28, 2020


LAST 365 DAYS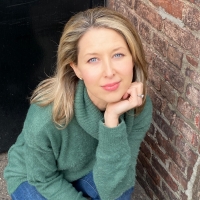 BWW Feature: Karmyn Tyler sings and acts her heart out and helps others hit the high notes.
Posted: May. 5, 2020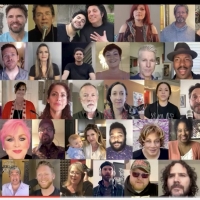 BWW Feature: Las Vegas Entertainment Community Comes Together to Inspire, Raise Funds with New Song, ?Needing Each Other.?
Posted: Apr. 28, 2020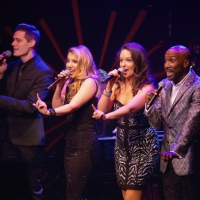 BWW Feature: THE COCKTAIL CABARET at Notoriety At Neonopolis
Posted: Jan. 17, 2020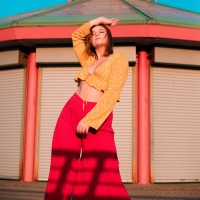 BWW Feature: ARTHUR MURRAY DANCE STUDIOS Still in Step Despite Coronavirus
Posted: Apr. 1, 2020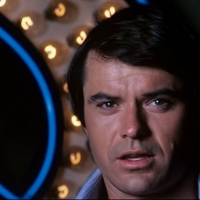 BWW Feature: THE ROBERT URICH STORY - AN EXTRAORDINARY LIFE - A Biography By Joe Martelle
Posted: Feb. 25, 2020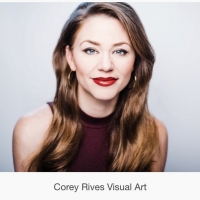 BWW Feature: BRIDGET WINDER Sings And Paints At The Same Time To Celebrate Her Passions
Posted: Apr. 9, 2020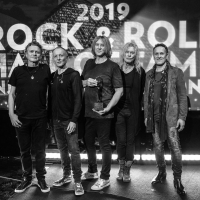 BWW Feature: DEF LEPPARD HITS VEGAS: THE SIN CITY RESIDENCY at Zappos Theater At Planet Hollywood Resort & Casino
Posted: Aug. 15, 2019


BWW Feature: LEGENDS IN CONCERT'S HOLIDAY SPECTACULAR at Legends In Concert Theater At Tropicana Las Vegas

December 16, 2019

Legends in Concert Holiday Spectacular celebrate the season with tributes to Reba McEntire, Elvis Presley, and, for the first time in Legends' history, Mariah Carey and Bono at the Tropicana Las Vegas Dec. 23 and Dec. 24. Another special surprise is Frank Marino, the longest-running headliner in Las Vegas history will return as a guest of Legends in Concert for the final five holiday performances December 26-30 at Tropicana Las Vegas.
---
BWW Feature: THE NUTCRACKER PERFORMED BY THE NEVADA BALLET THEATRE at The Smith Center

December 16, 2019

A beloved holiday tradition, the Nevada Ballet Theatre performs The Nutcracker choreographed by James Canfield. This colorful journey brings magic to all who enter its larger-than-life world and will offer performances at The Smith Center Dec. 19-24.
---
BWW Feature: TOURNAMENT OF KINGS TWAS THE KNIGHT at Excalibur Hotel & Casino

December 5, 2019

Knights of the Round Table bring the fantasy of medieval merriment during this special time of year. The holiday spirit, along with the battle between kings and good versus evil returns for a limited engagement. Guests will eat, drink, and be merry this holiday season with Tournament of Kings: 'Twas the Knight performing at Excalibur Hotel & Casino through December 31.
---
BWW Feature: A DECEMBER TO REMEMBER at Las Vegas National Golf Club

November 26, 2019

It is that time of year, and the Las Vegas Philharmonic Guild is hosting a gala as part of the season to benefit the Las Vegas Philharmonic. A December to Remember, Prelude to the Holidays, will be held at the Las Vegas National Golf Club Dec. 1.
---
BWW Feature: AN EVENING WITH HOWIE MANDEL at Paris Theater At Paris Las Vegas

November 19, 2019

While television audiences love Howie Mandel on 'America's Got Talent,' and 'Deal or No Deal,' his first love is stand-up comedy. He returns to Las Vegas to perform 'An Evening With Howie Mandel,' a one-night-only night of comedy in the Paris Theater at Paris Las Vegas on Nov. 30.
---
BWW Feature: Inside The Official Backstage Talent Gift Lounge Presented By Foreo At MGM Grand

November 18, 2019

Before one of the hottest shows, the 20th Latin GRAMMY Awards, performers, nominees, and presenters are awarded some of the coolest items at the Official Backstage Talent Gift Lounge presented by FOREO.
---
BWW Feature: ERTH'S PREHISTORIC AQUARIUM ADVENTURE at The Smith Center

November 12, 2019

Erth's Prehistoric Aquarium Adventure will take the whole family to the depths of the vast ocean on an educational and immersive exploration through the world's most intriguing marine reptiles. Actors, technology, puppets, science, and imagination creates an amazing visual experience that connects young audiences to the real science of paleontology. Erth's Prehistoric Aquarium Adventure arrives on the Reynolds Hall stage at The Smith Center Nov. 20.
---
BWW Feature: HERE'S TRAVIS CLOER RELEASE PARTY at Notoriety At Neonopolis

November 8, 2019

Award-winning Broadway and Las Vegas entertainer Travis Cloer is releasing his latest album, Here's TRAVIS CLOER, on Amazon MP3, cdbaby, Google Play, and iTunes on Nov. 22. But for advance copies, everyone is invited to Here's TRAVIS CLOER CD Release and Listening Party on Nov. 12.
---
BWW Feature: DAVID SHAREEF'S SUPERNATURAL MAGIC at Ron Decar's Event Center

October 23, 2019

Paranormal magician and master illusionist David Shareef brings more than entertainment to his audience. Known as the a?oeMuhammad Ali of Magic,a?? he showcases his indescribable magic, hypnosis, and mind-reading abilities with engaging humor and mysterious mesmerizing feats. Experience the unexplained during David Shareef's Supernatural Magic to be performed at Ron Decar's Event Center on Nov. 1.
---
BWW Feature: 24TH ANNUAL SERENADES OF LIFE: DOCTORS IN CONCERT at The Smith Center

October 17, 2019

Some doctors can sing, play an instrument, and perform on stage. The show with these talented performers and physicians will benefit Nathan Adelson Hospice, the oldest, largest, and only nonprofit hospice in Nevada. The hospice will celebrate over 40 years of caring for people in the community with its 24th Annual Serenades of Life: Doctors in Concert on Oct. 19.
---
BWW Feature: MOTOR CITY NIGHTS at M Pavilion Stage At The M Resort Spa And Casino

October 16, 2019

Hard to believe, on Jan. 12, 1959, Berry Gordy, Jr. borrowed $800 from his family to begin Tamla Record Company as part of Motown Records Corporation in Detroit. The company was briefly known as Hitsville USA before becoming the soundtrack of life, Motown. Motor City Nights brings this significant time in American music history with its tribute show on the M Pavilion stage at The M Resort Spa and Casino on Oct. 19.
---
BWW Feature: artLIVE! at Zappos Headquarters

October 15, 2019

Top Las Vegas designers, artists, and students will debut one-of-a-kind designs during the Las Vegas Fashion Council's artLIVE! fifth annual installment Zappos Headquarters on Oct. 19.
---
BWW Feature: CORK & SOUL at Tivoli Village Las Vegas

October 9, 2019

It is a taste of Las Vegas' top Las Vegas restaurants, wine tastings, and beer garden along with some of the best entertainment at JDRF's annual Cork & Soul Dine Around at Tivoli Village on Oct. 11.
---
BWW Feature: TAJ EXPRESS-THE MUSICAL at The Smith Center

October 4, 2019

Taj Express-The Musical captures the essence of Bollywood, India's prolific film industry, and is brought to life on stage with dance and music. It also tells the universal story of one man's genius and one man's passion and how the two collide. Taj Express-The Musical will return for one performance at The Smith Center on Oct. 8.
---
BWW Feature: ICON: ARTISTIC EXPRESSION SPIRITUAL EXPERIENCE at The Arts Factory

October 3, 2019

Art encompasses so many aspects of the human experience and is meant to be experienced, not just viewed. Symbols in art are not a dogmatic end to a discussion; they are an opportunity to reimagine and rethink. ICON: Artistic Expression Spiritual Experience will present a creative performance space designed for artists to share their gifts and engage with the community in a conversation about life and faith. The live performances exploring the symbol of the cross will present original work, including comedy, music, poetry reading, and painting at The Arts Factory on Oct. 7.
---
BWW Feature: B-SIDE WITH THE JAZZ ECLECTIC MULTICAST SHOW at Proprietor's Reserve

September 29, 2019

Back in the day, music filled the venues of Las Vegas, whether in showrooms, lounges, bars, and restaurants. Live entertainment outside of the Strip and downtown has returned with B-SIDE with The Jazz Eclectic Multicast Show to be performed at Proprietor's Reserve on Oct. 1.
---
BWW Feature: COOPERSTOWN – A JAZZ OPERA IN 9 INNINGS! at Windmill Library Theatre

September 25, 2019

What do baseball, jazz, and opera have in common? It all comes together in Cooperstown-A Jazz Opera in 9 Innings! to be performed by Opera Las Vegas to open its season at the Windmill Library Theatre on Sept. 27 and Sept. 28.
---
BWW Feature: CESAR MILLAN – MY STORY: UNLEASHED at David Copperfield Theater At MGM Grand

September 16, 2019

Celebrated dog behaviorist Cesar Millan debuted the world premiere of his one-man show Cesar Millan My Story: Unleashed. He shares his incredible story from rural Mexico to struggling in the US following his dream to his profound success and performances continue at David Copperfield Theater at MGM Grand through Sept. 18.
---
BWW Interview: Ben Vereen Is STEPPIN' OUT At Myron's Cabaret Jazz At The Smith Center

September 13, 2019

Ben Vereen is one of those entertainers who continue to dazzle, delight, and deliver amazing performances, whether on television, movies, or stage. The Tony Award winner and Golden Globe and Emmy nominee beloved icon will return to Las Vegas in his limited, three-day engagement of Steppin' Out with Ben Vereen at The Smith Center Sept. 20-22.
---
BWW Feature: THE WOMEN IN ME at Green Valley Ranch Grand Events Center

September 11, 2019

For one night only, one woman will bring the top country female stars to the stage including Reba McEntire, Shania Twain, Patsy Cline, and Dolly Parton. Kelly Vohnn, country artist, songwriter, and tribute artist, will headline The Women in Me at the Green Valley Ranch Grand Events Center on Sept. 14.
---
2