Chantal Kunst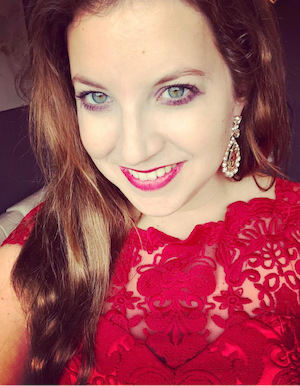 Hi!

I'm Chantal. I'm blessed to be living and working
in Amsterdam. From the moment I saw my very first musical theatre production as a kid, I fell in love and have been ever since.

"Music, art, theatre - I'm just a big fan of beauty" - Jerry Hall
MOST POPULAR ARTICLES
LAST 30 DAYS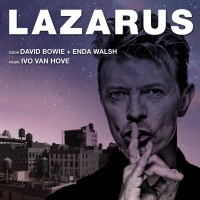 BWW Review: LAZARUS at DELAMAR Theater: Beautiful piece of art or redundant delirium?
Posted: Oct. 13, 2019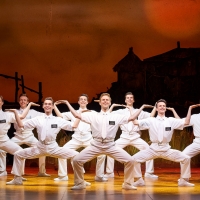 BWW Feature: THE BOOK OF MORMON at Koninklijk Theater Carré
Posted: Oct. 10, 2019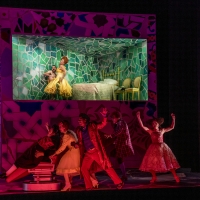 BWW Feature: NEDERLANDSE REISOPERA (DUTCH NATIONAL TOURING OPERA) BRINGS ITS SUCCESSFUL PRODUCTION OF THE BARBER OF SEVILLE BACK TO THEATRES
Posted: Sep. 27, 2019


BWW Review: ANASTASIA at AFAS Circustheater Scheveningen: The Myth, the Legend, the Fairytale... ⭐️⭐️⭐️⭐️
Posted: Sep. 22, 2019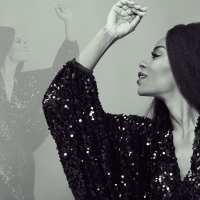 BWW Feature: MART VISSER ONTWERPT KLEDING VOOR THEATERTOURNEE GIOVANCA HONOURS DIANA ROSS at Tour
Posted: Sep. 27, 2019


BWW Feature: WE WILL ROCK YOU on Tour
Posted: Oct. 14, 2019


LAST 365 DAYS

BWW Review: CATS at Rai Theater Amsterdam: the Cats are back in town!
Posted: Dec. 22, 2018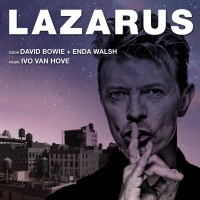 BWW Review: LAZARUS at DELAMAR Theater: Beautiful piece of art or redundant delirium?
Posted: Oct. 13, 2019



BWW Review: A LITTLE NIGHT MUSIC at Wilmink Theater En Muziekcentrum Enschede: stunning & delicious!
Posted: Mar. 17, 2019


BWW Review: SHREK THE MUSICAL at Stadsgehoorzaal Kampen: I'm a Believer!
Posted: Jun. 7, 2019


BWW Feature: A LITTLE NIGHT MUSIC at De Nederlandse Reisopera: Sondheim's masterpiece back on stage
Posted: Feb. 3, 2019


BWW Review: MUSICAL AWARDS 2019 at RAI THEATER: The Winners, the Losers, and everything in-between!
Posted: Jan. 24, 2019



BWW Review: CHARLEY DE KOMISCHE MUSICAL at Oude Luxor Rotterdam: old Hollywood glamour meets Fawlty Towers!
Posted: Dec. 10, 2018


BWW Feature: WE WILL ROCK YOU on Tour

October 14, 2019

Vanwege de enorme vraag naar kaarten voor de Queen rockmusical WE WILL ROCK YOU zijn er, zelfs voordat de repetities zijn begonnen, ruim 20 extra voorstellingen toegevoegd aan de Nederlandse tournee. De spectaculair nieuwe, volledig Engelstalige versie WE WILL ROCK YOU zal nu ook te zien zal zijn in Theater Orpheus in Apeldoorn, Parkstad Limburg Theaters in Heerlen en het Chassé Theater in Breda. Omdat de vraag naar kaarten alle verwachtingen overtreft zijn er ook in AFAS Live in Amsterdam, het World Forum Theater in Den Haag en Schouwburg Hengelo extra voorstellingen toegevoegd. De kaartverkoop voor alle extra voorstellingen van WE WILL ROCK YOU is vandaag van start gegaan.
---
BWW Review: LAZARUS at DELAMAR Theater: Beautiful piece of art or redundant delirium?

October 13, 2019

Lazarus is the stage sequel to the 1976 movie: The Man Who Fell To Earth which starred David Bowie. To know what delirium you just entered in the opening scene in LAZARUS, it might have been a must to see the movie at least once before you see this show. For argument's sake, I had not.
---
BWW Feature: THE BOOK OF MORMON at Koninklijk Theater Carré

October 10, 2019

The Book of Mormon has been a phenomenon for years. Sold out performances on Broadway and the West End. Raving reviews. A total smash. Koninklijk Theater Carré has had the brilliant thought to finally bring the (original English) show to Amsterdam. Thank heavens. Or Joseph Smith. Or Jesus. Or...
---
BWW Feature: NEDERLANDSE REISOPERA (DUTCH NATIONAL TOURING OPERA) BRINGS ITS SUCCESSFUL PRODUCTION OF THE BARBER OF SEVILLE BACK TO THEATRES

September 27, 2019

Thanks to its enormous success in 2013, we bring you a revival of Rossini's comic opera Il barbiere di Siviglia, directed by Laurence Dale and with a cast that includes Karin Strobos (Rosina), Mark Milhofer (Almaviva) and Brun Praticò (Bartolo). George Petrou is the musical director, conducting the North Netherlands Symphony Orchestra. With colourful Gaudi-style decors and spectacular costumes by designer Gary McCann, this flamboyant, sparkling and enchanting Barber production is a must-see
---
BWW Feature: MART VISSER ONTWERPT KLEDING VOOR THEATERTOURNEE GIOVANCA HONOURS DIANA ROSS at Tour

September 27, 2019

De Nederlandse modeontwerper Mart Visser ontwerpt speciaal voor Giovanca honours Diana Ross exclusieve kleding. a?oeIk werk al 20 jaar met Giovanca als model en ben nog veel langer een bewonderaar van Diana Ross,a?? laat Visser weten. a?oeHoe mooi is het dat ik nu Giovanca mag kleden in de stijl van Diana Ross? Zo fijn dat deze werelden nu bij elkaar komen.a?? Zijn eerste haute couture-collectie kwam in 1993, sindsdien brengt hij twee keer per jaar een nieuwe collectie. Vanaf 27 september 2019 gaat Giovanca met haar voorstelling Giovanca honours Diana Ross langs de Nederlandse theaters. a?oeDiana Ross was een stijlicoon. Mart Visser snapt Diana Ross als geen ander. Hij heeft zoveel mooie dingen gemaakt die eigenlijk al helemaal Diana zijn. Net alsof hij altijd al met haar in zijn achterhoofd ontworpen heeft,a?? aldus Giovanca.
---
BWW Review: ANASTASIA at AFAS Circustheater Scheveningen: The Myth, the Legend, the Fairytale... ⭐️⭐️⭐️⭐️

September 22, 2019

Anastasia the musical tells the story of how the life of Anastasia, the daughter of Tsar Nicholas II and grand duchess of Russia could have been... the legend goes she survived the brutal attack on her family.
---
BWW Feature: SINT ON ICE at Autotron 's-Hertogenbosch: 7 grote Sinterklaasshows op het ijs in Brabant!

September 10, 2019

Op 22, 23 en 24 november 2019 vinden er op het Autotron in 's-Hertogenbosch zeven spectaculaire Sinterklaasshows op het ijs plaats. Tijdens de ijsshow kan er worden meegezongen met de leukste sinterklaasliedjes, zullen de pieten stunten op het ijs en wordt de hele familie meegenomen op een Oudhollands winters schaatsavontuur.
---
BWW Feature: WE WILL ROCK YOU at Dutch Tour: Stanley Burleson joins the cast!

September 5, 2019

Queen leadzanger Freddie Mercury zou vandaag, 5 september 2019, zijn 73e verjaardag hebben moeten vieren en op deze bijzondere dag maakt TEC Entertainment bekend dat Stanley Burleson, naast de Amerikaanse superster Anastacia, te zien zal zijn in de rockmusical WE WILL ROCK YOU. De geheel eigen, spectaculair nieuwe versie van de internationaal succesvolle musical van Queen en Ben Elton wordt geheel in het Engels opgevoerd en geproduceerd in samenwerking met Peep Arrow Entertainment. in. De rockmusical is voor een beperkte speelperiode uitsluitend te zien in AFAS Live in Amsterdam. World Forum Theater in Den Haag, Schouwburg Hengelo en MartiniPlaza in Groningen. De première van WE WILL ROCK YOUis op vrijdag 6 December 2019 in Amsterdam.
---
BWW Feature: K3 KLEURT HET NAJAAR MET NIEUWE CLIP at Altijd Blijven Dromen

August 28, 2019

De zomer moet nog op zijn einde lopen, maar K3 zorgt er alvast voor dat ook het najaar een groot feest wordt! Vandaag namen Hanne, Marthe en Klaasje namelijk de videoclip van hun aankomende single Altijd blijven dromen op.
---
BWW Feature: WE WILL ROCK YOU at Dutch Tour: Rock on!!

August 20, 2019

TEC Entertainment maakt vandaag bekend dat de Queen rockmusical WE WILL ROCK YOU van 15 tot en met 19 januari 2020 verlengd wordt in het Martini Plaza in Groningen. De spectaculair nieuwe versie van de internationaal succesvolle musical van Queen en Ben Elton wordt geheel in het Engels opgevoerd en geproduceerd in samenwerking met Peeparrow Entertainment. WE WILL ROCK YOU is voor een gelimiteerd aantal voorstellingen uitsluitend te zien in Amsterdam, Den Haag, Hengelo en Groningen. De kaartverkoop voor de voorstellingen van WE WILL ROCK YOU in MartiniPlaza in Groningen is inmiddels van start gegaan.
---
BWW Feature: EEN NIEUWE GENERATIE MUSICAL PRESENTEERT ZICH: AMUSEMENT EN ENGAGEMENT HAND IN HAND: initiatiefnemer Niels van Doormalen legt uit...

August 1, 2019

#1.EENNIEUWEMUSICAL verspreidt een inhoudelijk signaal dat de ontwikkeling en integratie van de musical in Nederland stimuleert. Op 30 augustus 2019 presenteert een nieuwe generatie musical zich in Amsterdam, met teasers van nieuwe Nederlandse musicals in ontwikkeling en optredens van vernieuwend repertoire. Vijftien performers- en makers staan op het toneel, waaronder Musical Award winnaars Jochem Smit, Terence van der Loo, Jeannine La Rose en Erik Brey.
---
BWW Review: FUN HOME at Internationaal Theater Amsterdam: Tragically Beautiful Story, A Wonderful Start Of PRIDE Amsterdam!

July 26, 2019

Fun home is a musical based on the autobiography graphic novel of Alison Bechdel. This show is part of the cultural program of Pride Amsterdam 2019.un Home tells the story of Alison, who struggles with her complicated relationship with her (late) father. In flashbacks, the adult Alison remembers all kinds of encounters with not only her father and mother, she also looks back on her own journey through adolescence. Allison is coming out gay, and discovers why she didn't get the understanding reaction she was hoping for, from her father in particular.
---
BWW Review: AIDA IN CONCERT at Autotron 'S Hertogenbosch: written in the stars!

June 22, 2019

The summer season has started with another 'in Concert' theatrical experience at a surprising location, somewhere in the Netherlands. This time: Aida in Concert at the Autotron. Located at the south of Netherlands, in Den Bosch, the scenic environment sets the scene for the tragic love story of Aida.
---
BWW Review: SHREK THE MUSICAL at Stadsgehoorzaal Kampen: I'm a Believer!

June 7, 2019

green ogre stole the heart of millions film-lovers in 2001. 'The greatest fairy tale never told' was transformed into a musical and had its' Broadway premiere in 2008.
---
BWW Review: 'T SCHAEP MET DE 5 POOTEN at De La Mar Theater: nostalgia galore, the true heart of Amsterdam!

May 28, 2019

'T Schaep met de 5 Pooten is Dutch cultural heritage. Our grandparents and parents were first introduced the catchy and still current songs by Harry Bannink and Eli Asser (lyrics). This musical is directed by Gijs de Lange and Esther Habbema (co-director)
---
BWW Feature: CALLAS | ONASSIS | KENNEDY, EEN MUZIKALE VETE at Tour: première najaar 2019

May 13, 2019

CALLAS | ONASSIS | KENNEDY, een muzikale vete is een nieuwe Nederlandse muziektheaterproductie over de intrigerende driehoeksverhouding tussen drie wereldberoemde iconen: operadiva Maria Callas, ex-first lady Jacqueline Kennedy en de man met wie beide vrouwen een relatie onderhielden, de Griekse scheepsmagnaat en miljardair Aristoteles Onassis. CALLAS | ONASSIS | KENNEDY, een muzikale vete gaat op zondag 13 oktober 2019 in de Leidse Schouwburg in premiere en is vervolgens tot eind 2019 in de theaters te zien.
---
BWW Feature: NIEUWE FAMILIEMUSICALS PETER PAN EN KIKKER EN HET AVONTUUR VAN THEATER TERRA KOMEND SEIZOEN TE ZIEN at Tour

April 16, 2019

Theater Terra, bekend van onder andere De Kleine Zeemeermin, Kikker en de Vallende Ster en Aladdin, brengt komend seizoen twee compleet nieuwe familiemusicals naar de theaters in heel Nederland en Vlaanderen. Vanaf september 2019 is Kikker en het Avontuur te zien, gebaseerd op de bekende boeken van Max Velthuijs en vanaf januari 2020 is de avontuurlijke musical Peter Pan te zien.
---
BWW Feature: FUN HOME at Internationaal Theater Amsterdam: Marjolein Keuning, Ad Knippels en Mitch Wolterink toegevoegd aan cast Fun Home!

April 11, 2019

OpusOne is verheugd te melden dat Marjolein Keuning, Ad Knippels en Mitch Wolterink naast Renee van Wegberg in Fun Home te zien zullen zijn. Van 24 juli tot en met 4 augustus 2019 is de baanbrekende musical exclusief te zien in Internationaal Theater Amsterdam (ITA). Marjolein Keuning (GTST, You're the top) en Ad Knippels (The Sound of Music, CMC) zullen de ouders van Alison (Renee van Wegberg) vertolken en Mitch Wolterink (RENT) zal meerdere rollen op zich nemen.
---
BWW Feature: POPULAIR TV-PROGRAMMA BRUGKLAS KOMEND SEIZOEN ALS MUSICAL TE ZIEN IN DE NEDERLANDSE THEATERS at Tour

April 10, 2019

Brugklas wordt iedere werkdag uitgezonden op NPO Zapp door AvroTros en is van oktober 2019 tot en met april 2020 als Brugklas de Musical te zien in theaters in heel Nederland. In de musical zijn onder anderen Niek Roozen, May Hollerman, Belle Zimmerman en Claire Veldkamp te zien. Brugklas de Musical is zojuist live op tv aangekondigd bij Tijd voor Max.
---
BWW Feature: MUSICAL CRUISE at Nordic Fjords

April 5, 2019

Mariska van Kolck en Stanley Burleson zijn de sterren aan boord van de exclusieve Musical Cruise 2019. Zij vertrekken op 8 september 2019 aan boord van de Nieuw Statendam, het nieuwste vlaggenschip van Holland America Line, voor een achtdaagse cruise naar de Noorse fjorden. De Musical Cruise 2019 wordt exclusief georganiseerd door Zeetours en Cruisewinkel, in samenwerking met Holland America Line.
---
1