Chantal Kunst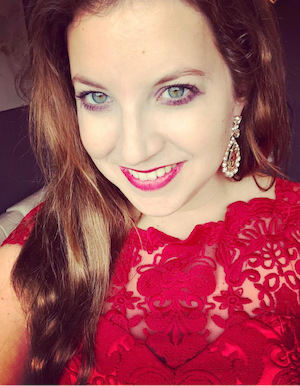 Chantal is a passionated theatregoer and takes the same passion into her day job: voice casting director, where she casts voice-actors for commercials and other projects. 
From her home base Amsterdam, she travels the world to see theatre globally, with regular visits to London's West End and NYC's Broadway. She feels very proud to be the local reporter for Broadwayworld.com for The Netherlands. Chantal also writes regularly for a Dutch theatre magazine: www.theaterparadijs.nl 
From the moment she saw her very first musical theatre production, Elisabeth the Musical in 1999,  she fell in love and has been ever since. "Music, art, theatre - I'm just a big fan of beauty" - Jerry Hall
MOST POPULAR ARTICLES
LAST 30 DAYS
LAST 365 DAYS
Feature: 14 HET THEATERSPEKTAKEL OVER JOHAN CRUIJFF WEGENS GROOT SUCCES VERLENGD at AFAS THEATER LEUSDEN

December 1, 2022

Sinds de première in september 2021 is 14 het theaterspektakel over Johan Cruijff een groot succes. De voorstelling vertelt het verhaal van Nederlands grootste voetballegende, waarbij acteur Tobias Nierop onze beste voetballer aller tijden op onweerstaanbare wijze tot leven wekt. Deze productie, exclusief te zien is in het AFAS Theater in Leusden, blijft scoren. 'De belangstelling voor dit theaterspektakel over het leven van Johan Cruijff blijft onverminderd groot' aldus Wolter Lommerde, producent van de voorstelling. "Vandaag, 14 maanden na de première, kunnen we bekend maken dat de voorstelling opnieuw is verlengd en nog te zien zal zijn tot en met 25 juni 2023."
---
Feature: STEEFS O. SHOW TERUG IN OUDE LUXOR THEATER ROTTERDAM MET GASTARTIESTEN ALEX KLAASEN EN BRIGITTE KAAN at Oude Luxor Rotterdam!

November 29, 2022

Volgend jaar van 25 t/m 27 mei is Steefs O. Show opnieuw te zien in het oude Luxor Theater in Rotterdam. Tijdens het internationale festival O. keert Steefs O. Show terug op de plek waar het eerder dit jaar voor bijna uitverkochte zalen stond. Alex Klaasen en Brigitte Kaandorp zullen hierin opnieuw met gastoptreden te zien zijn. De muziek in Steefs O. Show wordt live uitgevoerd door het 70-koppige Codarts Symphony Orchestra onder leiding van Sander Teepen.
---
Review: BLIND DATE, A NEW DUTCH MUSICAL COMEDY ⭐️⭐️⭐️⭐️⭐️ at Schouwburg Het Park Hoorn

November 27, 2022

What did our critic think of BLIND DATE, A NEW DUTCH MUSICAL COMEDY at Schouwburg Het Park Hoorn?
---
Feature: MARJOLIJN TOUW, ESMEE DEKKER, WILLIAM SPAAIJ EN JONATHAN VROEGE IN GREASE!

November 23, 2022

Ik ben enorm blij met deze cast,' laat Albert Verlinde weten. 'Marjolijn, William, Jonathan en Esmée zijn stuk voor stuk zeer ervaren acteurs die deze voorstelling naar een hoger niveau tillen. De musical is een fenomeen. Een begrip. Zelfs bij de jonge generatie. Het is fantastisch dat deze voorstelling wellicht de grootste fan schare, in alle leeftijden, ter wereld heeft en deze zelfs na 45 jaar blijft groeien. Van de acteurs verwachten we veel. En ik heb alle vertrouwen in de cast die we nu hebben.
---
Feature: REVIEW ROUND UP - QETC'S CABARET BACK IN DECEMBER at CC Amstel

November 23, 2022

Following its total sell out run in November, the legendary musical Cabaret is back in Amsterdam's CC Amstel theatre for just 7 more shows - 14- 18th December. The show got amazing reactions from both public and press - here are just a few highlights of the reactions.
---
Feature: AL 50.000 KAARTEN VERKOCHT VOOR SUPERNOVA VAN HOLIDAY ON ICE!

November 23, 2022

De internationale ijsshow SUPERNOVA van Holiday on Ice heeft in de voorverkoop al meer dan vijftigduizend kaarten verkocht. Dat is een unicum in de geschiedenis van de ijsdansvoorstellingen van Holiday on Ice in Nederland. Na een periode van zes jaar is Holiday on Ice eindelijk weer in ons land te zien en gaat de wervelende nieuwe show SUPERNOVA, vanaf 8 december te zien door heel Nederland.
---
Feature: A CHRISTMAS CAROL at Het Amsterdams Theaterhuis!

November 22, 2022

Orange Theatre Company (OTC) is excited to return to the stage this December, from 2 till 11, with an original adaptation of the most beloved Christmas story of all time: A Christmas Carol by Charles Dickens! OTC celebrates the Christmas Classic with an Orange twist.
---
Feature: EERSTE HOOFDROLSPELERS MUSICAL DE TOCHT BEKEND!

November 22, 2022

Over iets minder dan een jaar gaat Musical De Tocht in Leeuwarden in première. De producent heeft vandaag de eerste drie hoofdrolspelers bekendgemaakt. Nandi van Beurden, Wolter Weulink en Thijs Meester zullen vanaf oktober 2023 de Elfstedentocht tot leven brengen.
---
Review: QETC Theatre's CABARET at CC Amstel ⭐️⭐️⭐️⭐️

November 20, 2022

What did our critic think of QETC Theatre's CABARET at CC Amstel?
---
Feature: KAARTVERKOOP NATIONAAL THEATERWEEKEND 2023 VAN START!

November 15, 2022

Van 27 tot en met 29 januari 2023 vindt het Nationaal Theaterweekend weer plaats. Traditioneel openen dat weekend veel theaters hun deuren voor slechts tien euro per persoon. Ook zijn er gratis activiteiten in de theaters. De kaartverkoop voor de voorstellingen in deze theaters gaat vandaag van start.
---
Feature: "HET ONTZET VAN COEVORDEN" LOCATIEMUSICAL MET RENE VAN KOOTEN, RAYMOND KURVERS EN ROBIN VAN DEN HEUVEL at Hervormde Kerk Van Coevorden!

November 10, 2022

Op 3 december a.s. gaat de musical "Het Ontzet van Coevorden" in première, met in de hoofdrollen René van Kooten, Raymond Kurvers en Robin van den Heuvel. Verder een cast van zo'n twintig lokale en regionale acteurs in een voorstelling die is geschreven door Dick van den Heuvel, en gecomponeerd door Fons Merkies en Jeroen Sleyfer. Het is niet alleen het verhaal van driehonderdvijftig jaar geleden toen Coevorden werd ingenomen door een gruwelijke bezetter uit het Oosten. Het zijn vooral de geschiedenissen van mensen die ineens worden geconfronteerd met overheersing, geweld en oorlog.
---
Review: BEFORE AFTER ⭐️⭐️⭐ at De Meervaart

November 8, 2022

What did our critic think of BEFORE AFTER ⭐️⭐️⭐ at De Meervaart?
---
Feature: Theu Boermans brengt radicale bewerking van Mozarts Zauberflӧte!

November 1, 2022

Op zondagmiddag 11 juni 2023 zal de grootschalige muziektheatervoorstelling Mozarts Zauberflӧte - the next generation in première gaan in Amare in Den Haag. Regisseur Theu Boermans vertaalde en bewerkte samen met Frans van Deursen het oorspronkelijke libretto van Mozarts wereldberoemde opera Die Zauberflöte tot een opwindende en actuele tragikomedie. Deze productie van de Theateralliantie i.s.m. OPERA2DAY wordt uitgevoerd met live koor en orkest. Net zoals in de eerste uitvoeringen in Mozarts tijd bestaat de cast uit een mix van acteurs en zangers met in de hoofdrollen Sofia Ferri (Pamina) en Roman Brasser (Taminio).
---
Feature: PIA DOUWES & STANLEY BURLESON HERENIGD OP ZEE!

October 31, 2022

Musicalsterren Pia Douwes en Stanley Burleson zijn in juni 2023 weer samen op het toneel te zien tijdens de Musical Cruise 2023. De spectaculaire Musical Cruise 2023 vaart van 10 tot en met 17 juni 2023 van Barcelona naar Civitavecchia (Rome). Tijdens de cruise, georganiseerd door 'musicalprofessor' Maxim Bezembinder in opdracht van cruiseorganisatie Zeetours, zullen beide sterren verschillende optredens verzorgen. Naast Pia en Stanley wordt binnenkort nog een derde musicalster aangekondigd.
---
Feature: SUZAN SEEGERS SPEELT PIAF!

October 27, 2022

Suzan Seegers is vanaf oktober 2023 te zien als Edith Piaf in de nieuwe Nederlandse musical Piaf. Over het leven én de dood van deze bij leven al wereldberoemde Franse legende. Dat maakt producent De Theater BV vandaag bekend. Het script wordt geschreven door Allard Blom en uiteraard zal de tijdloze muziek van Edith Piaf niet ontbreken. De regie is in handen van Martin Michel. Piaf gaat op donderdag 12 oktober 2023 in première in DeLaMar in Amsterdam. 
---
Feature: JON VAN EERD STOPT!

October 19, 2022

n de voorstelling Zo Vader Zo Zoon is het de laatste keer dat Jon van Eerd in de huid kruipt van zijn alter ego Harrie Vermeulen. Na maar liefst vijftien theatervoorstellingen rondom dit hilarische karakter maakte de acteur zojuist in Tijd voor Max bekend dat hij, na de laatste voorstelling, niet langer deze rol zal vervullen. Het afscheid betekent zeker niet dat Van Eerd stopt met theater maken. Ook voor Jon van Eerd's Pretpakhuis zal hij zeker actief blijven schrijven en regisseren. De laatste Harrie Vermeulen, Zo Vader Zo Zoon is nog t/m 5 april 2023 te zien door heel Nederland.
---
Feature: NEERLANDS HOOP-WINNARES KIRSTEN VAN TEIJN TE ZIEN IN NIEUWE EIGENTIJDSE MUSICAL VER VAN JE BED SHOW!

October 12, 2022

Kirsten van Teijn won vanavond tijdens de VSCD Cabaretprijzen 2022 op cabaretpodium Diligentia in Den Haag de prijs Neerlands Hoop. Haar opvallende programma (S)EXPERIMENT werd door de jury omschreven als 'opzwepend, urgent en modern'. Naast deze fantastische winst mag Kirsten tevens bekend maken dat ze samen met collega-cabaretier Martijn Kardol te zien zal zijn in de nieuwe musical Ver van je bed show van Oatmilk Studio welke vanaf maart 2024 te zien zal zijn.
---
Feature: DAGBOEK VAN EEN HERDERSHOND TOCH NIET TE ZIEN IN VOORJAAR 2023 at MECC Maastricht!

October 12, 2022

Producenten Albert Verlinde en Servé Hermans hebben vandaag met pijn in hun hart bekendgemaakt dat Dagboek van een Herdershond volgend jaar toch niet te zien zal zijn. Eind augustus werd bekendgemaakt dat de spektakelmusical in het voorjaar van 2023 acht weken lang weer in het pop-up theater bij het MECC Maastricht zou staan. Maar op die beslissing moeten de producenten nu terugkomen vanwege de stijgende kosten.
---
Feature: DE JONGSTE MUSICALPRODUCENT VAN NEDERLAND PRESENTEERT ZIJN EERSTE MUSICAL: BEFORE AFTER!

October 7, 2022

Hij is de jongste musicalproducent van Nederland en sinds dit voorjaar ook trotse huisgenoot van Theater aan de Parade. Niels van Doormalen (24) van Oatmilk Studio presenteert dit najaar zijn eerste productie: Before After, met live-orkest. Het is een actuele en intieme musical over jonge dertigers en hun worsteling met liefde, identiteit en het doorbreken van patronen. Before After is donderdag 3 november, vrijdag 4 november 2022 en zondag 29 januari 2023 te zien in PERRON-3 in Rosmalen. Kaarten zijn te koop op de website van Theater aan de Parade.
---
Feature: NU AL 55.000 KAARTEN VERKOCHT VOOR LES MISERABLES!

October 5, 2022

De repetities zijn nog niet begonnen en de cast van Les Misérables presenteerde zich slechts een keer met een liveoptreden voor het grote publiek tijdens de Musical Awards The Kick-off. Maar de belangstelling voor deze iconische voorstelling is zo groot dat er nu al 55.000 kaarten zijn verkocht. 'Het is overweldigend,' laat medeproducent Hans Cornelissen weten. 'Er zijn al zoveel generaties met deze musical opgegroeid en nu zal een nieuwe generatie weer kennismaken met dit prachtige en legendarische verhaal. We merken aan alles dat Les Misérables bij het publiek leeft. De première op 5 maart 2023 in Koninklijk Theater Carré zal groots zijn, zoals het bij een grootse musical past.' 
---