Abigail Charpentier
MOST POPULAR ARTICLES
LAST 30 DAYS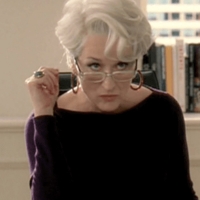 10 Moments We Hope to See in THE DEVIL WEARS PRADA Musical
Posted: Sep. 28, 2019


LAST 365 DAYS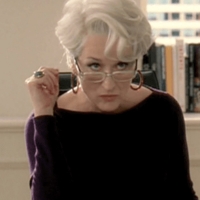 10 Moments We Hope to See in THE DEVIL WEARS PRADA Musical
Posted: Sep. 28, 2019


From Disney Channel to Broadway- Stars Who Have Made Their Debut!
Posted: Jul. 20, 2019


Bravo Stars Who Received 'Bravas!': THE REAL HOUSEWIVES of Broadway
Posted: Jul. 28, 2019


Ryan Murphy's Past, Current and Upcoming Television, Film Projects
Posted: Aug. 23, 2019


10 Moments We Hope to See in THE DEVIL WEARS PRADA Musical

September 28, 2019

Break out your best cerulean wear because The Devil Wears Prada musical adaptation will premiere at Broadway In Chicago's James M. Nederlander Theatre from July 14, 2020 through Aug. 16, 2020 prior to a Broadway engagement.
---
Everything to Know About AMERICAN HORROR STORY: 1984!

September 18, 2019

Although fall is approaching, summer will still live on with "American Horror Story: 1984," which premieres on Wednesday, Sept. 18 at 10 p.m. on FX.
---
Lin-Manuel Miranda's Six Degrees of Separation (Or Less) to Every Show on Broadway!

September 14, 2019

Since creating and starring in In the Heights and Hamilton, Lin-Manuel Miranda has become one of the most influential creators on Broadway. His work has earned him great acclaim and he's collected too many awards to count, including a Pulitzer Prize, an Emmy Award, three Grammy Awards, three Tony Awards and a Kennedy Center Honor.
---
All of Ryan Murphy's Past, Current and Upcoming Television and Film Projects

August 23, 2019

Over the last decade, Ryan Murphy has become one of the most influential creators in entertainment. The screenwriter, director and producer has won six Emmy Awards out of 28 nominations and a Tony Award in 2019 for Best Revival of a Play, as a producer. He has also earned three Grammy Award nominations, as a producer.
---
Bravo Stars Who Received 'Bravas!': THE REAL HOUSEWIVES of Broadway

July 28, 2019

The beloved 'The Real Housewives' franchises have captured audiences from coast to coast for over a decade. With 'The Real Housewives of New York City' star Luann de Lesseps announcing she will be taking the stage in Chicago (despite confirmation from the production), we're taking a look back on the other Housewives that have performed on the Great White Way and surrounding theaters.
---
From Disney Channel to Broadway- Stars Who Have Made Their Debut!

July 20, 2019

Everyone loves a little nostalgia, especially when it comes to their favorite television shows and movies growing up. For millennials and Gen Z-ers, these probably include a few DCOMs (Disney Channel Original Movie) and series. Several of the stars of these films and TV shows have gone on to further their acting and singing careers on Broadway, and some even got their start on the stage. Below is a list of stars that you may or may not know have a few theatre credits under their belt!
---
BWW Recap: Is Season Three the End of STRANGER THINGS?

July 8, 2019

The Fourth of July was celebrated not only by Americans across the country but Stranger Things fans when the third season of the Netflix original series was released. Although the streaming platform has not yet released the viewer count for the show's newest season, the show garnered over 15 million views in October 2017 for the second season's premiere and is expected to have another impressive view count. If you weren't one of the millions to catch up on the show over your long weekend, BroadwayWorld has you covered. This goes without saying, but spoilers below.
---
BWW Review: ANNABELLE COMES HOME Doesn't Beat a Dead Horse

July 1, 2019

With the Conjuring cinematic universe rapidly expanding since its initial film in 2013, it has seen both commercial successes and mixed reviews. The highly anticipated "Annabelle Comes Home" proves to be a great addition to the franchise in terms of expansion and future possibilities, but is not the strongest film compared to its predecessors.
---
BWW Flashback: Colleen Ballinger's Journey to WAITRESS on Broadway

August 19, 2019

Colleen Ballinger is turning in her red sweatpants for a blue apron to make her Broadway debut as Dawn in Waitress.
---