Fox Theatre Presents Former President Bill Clinton in Conversation, Tickets On Sale 6/13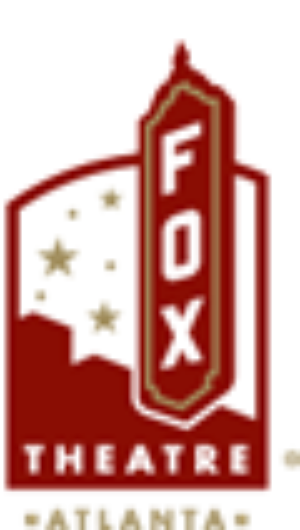 The Fox Theatre presents, President Bill Clinton at the Cobb Energy Centre on Wednesday, June 13 at 7:30 p.m. for a wide-ranging conversation as he discusses his forthcoming novel, The President is Missing (on-sale June 4). The event is a part of a book tour in connection with the publication of The President is Missing. President Clinton will travel across North America, during which he will offer candid insights into the process and research of the novel, as well the timely and alarming issues it raises about the world.
Tickets will go on sale to the public Friday, April 13 at 10 a.m. Tickets will be available at www.PresidentClintonLive.com, by calling 800-735-3000 or at the Cobb Energy Centre Box Office. VIP tickets will include a hardcover copy of The President is Missing, on-sale June 4. Presale begins Tuesday, April 3, and public on sale on Friday, April 13 at www.PresidentClintonLive.com. From March 28 thru April 2, anyone interested in receiving an invitation to buy tickets during the presale can register their email address at www.PresidentClintonLive.com.

The President is Missing, by President Bill Clinton and the world's bestselling author James Patterson, marks the first time a President has collaborated with a bestselling novelist on a work of fiction. The result is a powerful, one-of-a-kind thriller filled with details only a President could know, and the kind of suspense only James Patterson can deliver.
Premium Tickets include a hardcover copy of The President is Missing.
For more information on The President is Missing, visit www.presidentismissingbook.com.
About the Fox Theatre
The Fox Theatre is one of Atlanta's premier venues for live entertainment and declared a "Top Stop of the Decade" by Venues Today Magazine. Listed as #1 non-residency venue worldwide for the decade by Billboard Magazine, the Fox most recently won 2017's "Theatre of the Year" by the International Entertainment Buyers Association. Other notable achievements include Rolling Stone Magazine's "The Best Big Rooms in America" as part of their "Venues That Rock" series (2013), nominated for Theatre of the Year by Billboard and Pollstar Magazines, and awarded the 2011 Outstanding Historic Theatre of the Year award by the League of Historic American Theatres. For the past decade, the Fox Theatre has consistently ranked in the top three non-residency theatres in North America for gross ticket sales by industry trade magazines, Pollstar, Billboard and Venues Today. The Fox Theatre has the #1 social media presence for any theatre or performing arts center in North America (2,000-5,000 seats), and for any Georgia venue according to the "Social Media Power 100" compiled by Venues Today Magazine. With 4,665 seat theatre, the Fox hosts 250 performances a year, from rock concerts to Broadway, ballets, comedy and movies, attracting 500,000 visitors per year. In addition, the Fox hosts wedding receptions, trade shows, corporate meetings and association functions in its fabulous ballrooms, lounge and outdoor terrace. As a 501(c)(3) non-profit arts organization, the Fox Theatre stands today as a fiercely protected landmark and a nationally acclaimed theater and is celebrating its 89th year. The Fox Theatre proudly acknowledges its partners for their generous support: Coca-Cola, Lexus, Georgian Terrace Hotel, Georgia Natural Gas, Atlanta Beverage-Yuengling, Regions, Grady Health Systems, and Whole Foods Market. Tickets for all events are available at the Fox Theatre Ticket Office, online at www.FoxTheatre.org, or toll free at 855-285-8499. For group sales information contact the Fox Theatre at (404) 881-2000, or visit The Fox Theatre website at www.foxtheatre.org. Please stay connected with the Fox Theatre on Instagram, Twitter and Facebook.
About Cobb Energy Centre
The Cobb Energy Performing Arts Centre, a $145 million, state-of-the-art facility, is located at 2800 Cobb Galleria Parkway in northwest Atlanta, inside the Perimeter. Cobb Energy Centre is metro Atlanta's premier venue for opera, concerts, Broadway shows, ballet, educational performances, family shows and corporate meetings and events. The Centre hosts two resident companies, The Atlanta Opera & Atlanta Ballet and ArtsBridge Foundation. The facility includes the 2,750-seat John A. Williams Theatre, 10,000-square-foot Kessel D. Stelling Ballroom and other meeting spaces, 1,000 on-site parking spaces, and full-service food and beverage capabilities. The Centre, part of the Cobb Galleria complex, is governed by the Cobb-Marietta Coliseum and Exhibit Hall Authority. Additional information about the Cobb Energy Performing Arts Centre is available at www.cobbenergycentre.com .