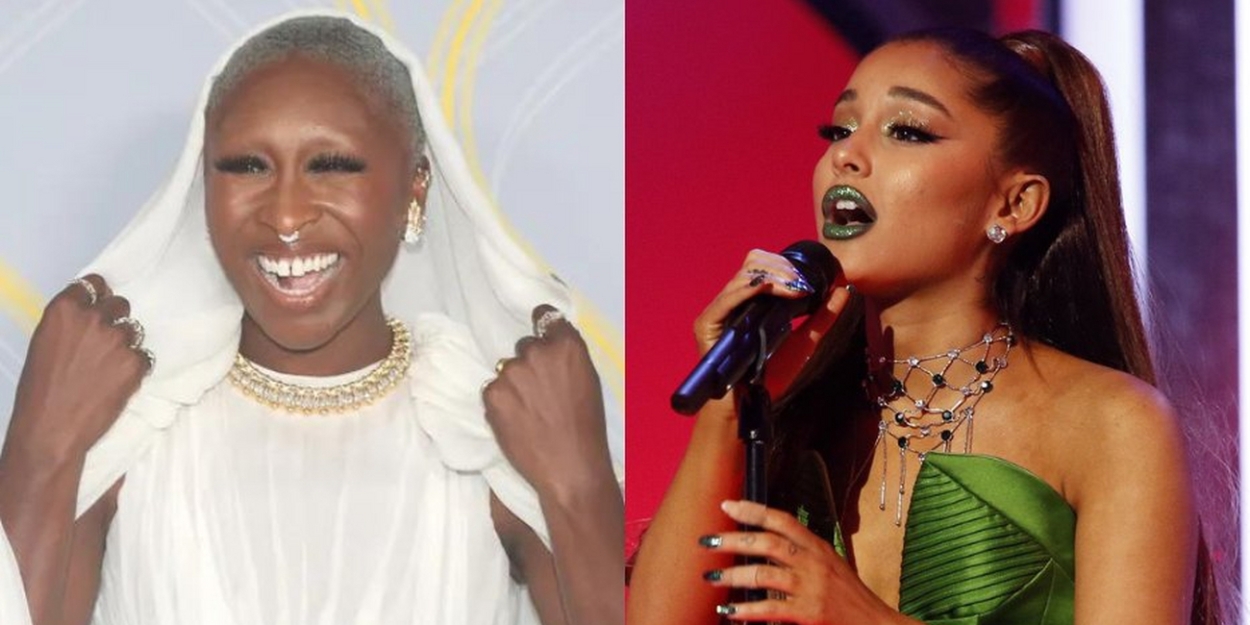 WICKED: PART ONE Film Shifts Release Date to Thanksgiving 2024
The Wicked movie is currently being filmed in London.
The first Wicked movie will be released earlier than expected!
The first part of the two-part Wicked film will be released on November 27, 2024, a month ahead of its initial December 25 release date.
The second part of the film will still be released on December 25, 2025, Deadline reports. The film is currently in production in London.
"We are deep into production on WICKED and everyday we get more and more excited to share with u the mischief we've been up to. So... We've decided to get it to you all a little earlier than planned," director Jon M. Chu shared in a Tweet.
The Hollywood Reporter has stated that the shift in release aims to help the movie build an audience over the year-end holidays, being beneficial from a consumer products standpoint.
The film will be lead by Tony, Grammy, and Emmy Award winner Cynthia Erivo as Elphaba and Grammy Winner Ariana Grande as Glinda. Jonathan Bailey will play Fiyero, alongside Ethan Slater as Boq, Michelle Yeoh and Jeff Goldblum as Madame Morrible and the Wizard, respectively, and Marissa Bode as Nessarose.
Bowen Yang and Bronwyn James will play Shiz University classmates Pfannee and ShenShen, respectively, with Keala Settle as Miss Coddle, Aaron Teoh as Avaric, and Michael Carmichael as Nikidik.
Composer and lyricist Stephen Schwartz has revealed that the first film will most likely end after the musical's act one closer, "Defying Gravity." There will be two new songs found in the second part movie and several of the musical's existing songs are being reworking to fit the storytelling.
Before Dorothy, before the flying house, and before the yellow brick road, there was Elphaba and Galinda. Born with emerald-green skin, Elphaba is smart, fiery, misunderstood and possesses extraordinary talent. When circumstances force her to room with the bubbly blonde and exceptionally popular, Galinda, their initial rivalry turns into the unlikeliest of friendships.
Check out the film's official logo here: