The Goodman Announces Season Featuring THE OUTSIDERS Musical, Premiere from Lucas Hnath, and More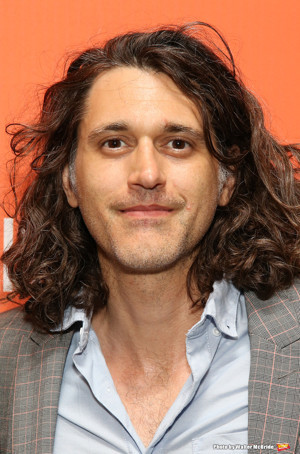 The Goodman Theatre announces the 2019/2020 Season of "Theater That Moves"-three world premiere productions, four Chicago premieres and a major revival of a beloved contemporary.
In addition to these eight offerings, which comprise the Goodman Membership, the Goodman will produce its 16th annual New Stages Festival and the 42nd annual production of A Christmas Carol.
The 2019/2020 Season begins September 2019 and continues through August 2020. Memberships, including flexible packages, are now available for purchase. Five-play Albert Theatre packages start at just $100. Call 312.443.3800 or GoodmanTheatre.org/1920season. Single tickets will be available for select productions beginning in August.
"I am thrilled to share our 2019/2020 Season-a dynamic line-up of plays, each written by and/or featuring a woman protagonist at its heart. These fresh, powerful works of art entertain and delight, challenge and shock, and fearlessly reflect the world around us," said Robert Falls of the 33rd season he has curated as Artistic Director.
The Goodman opens the Albert Theatre season with Bernhardt/Hamlet by Theresa Rebeck, directed by Donna Feore-a wonderful comedy about the great French actress Sarah Bernhardt taking on Hamlet, the most challenging role of her career-in its first production since debuting on Broadway last year. Next, we'll produce Roe by Lisa Loomer, directed by Vanessa Stalling-a remarkably complex, balanced look at the young women behind the landmark court case.
Then, Robert Falls will direct Molly Sweeney by Brian Friel-a work long considered one of the most beautiful plays of modern times. An astonishing journey from blindness to sight, it's a masterwork from the playwright oft described as 'the Irish Chekhov.'
In Spring 2020, The Goodman will produce American Mariachi by José Cruz González, directed by Henry Godinez-the funny, heart-warming story of an all-female mariachi band in an era when this was not considered possible. The co-production with Dallas Theater Center is a collaboration with Teatro Vista and the Chicago Latino Theater Alliance.
Finally, the Albert Theatre line-up concludes on with the world premiere of a thrilling new musical, The Outsiders, adapted from S.E. Hinton's seminal book and Francis Ford Coppola's film, with a book by Adam Rapp, music and lyrics by Jonathan Clay and Zach Chance of Jamestown Revival and Justin Levine, with choreography by Lorin Latarro, directed by Liesl Tommy. This story of "haves" and "have-nots" that defined a generation is boldly told anew, for the next generation.
The Owen Theatre line-up begins with the world premiere of an innovative, highly personal new play, Dana H. by Lucas Hnath, adapted from interviews with Dana Higginbotham conducted by Steve Cosson, directed by Les Waters. A co-production with Center Theatre Group, this true story is told in Dana's own words as she recounts the harrowing five months she spent imprisoned by an unstable captor.
Next, a new work first seen in the New Stages Festival last year-Graveyard Shift by Korde Arrington Tuttle, directed by Danya Taymor. The Owen season concludes with the Chicago premiere of School Girls; Or, the African Mean Girls Play by Jocelyn Bioh, directed by Lili-Anne Brown-a work that enjoyed enormous critical and popular acclaim in its extended run Off-Broadway.
The season also includes the 42nd annual production of A Christmas Carol, directed by Henry Wishcamper and starring Larry Yando in his 12th turn as Ebenezer Scrooge in the Albert Theatre. Also in the lineup is the 16th annual New Stages Festival of new plays, a free first look at projects in development.
Productions + Events in Goodman Theatre's 2019/2020 Season
Dana H.
By Lucas Hnath
Adapted from Interviews with Dana Higginbotham,
Conducted by Steve Cosson
Directed by Les Waters
September 6 - October 6, 2019 in the Owen Theatre
A Co-Production with Center Theatre Group
A WORLD PREMIERE

"I want to be a part of the world again." -Dana H.

Dana was a chaplain of a psych ward where she met a charismatic patient, an ex-convict searching for redemption. A harrowing true story, Dana was held captive with her life in this man's hands-trapped in a series of Florida motels, disoriented and terrified-for five months. Told in Dana's own words and reconstructed for the stage by her son Lucas Hnath (A Doll's House, Part 2, The Christians), "one of the freshest playwriting voices to emerge in the past five years" (The New York Times), this innovative work shatters the boundaries of the art form and our understanding of good and evil.

Bernhardt/Hamlet
By Theresa Rebeck
Directed by Donna Feore
September 14 - October 20, 2019 in the Albert Theatre
A CHICAGO PREMIERE

"It is delightful to undress a man, and find a woman inside." -Edmond; Act I, Scene II

High humor and human drama collide in a rollicking comedy "so clever it uplifts, so timely it hurts" (The New York Times). In 1899, legendary leading lady Sarah Bernhardt's decision to assume the title role of Shakespeare's Hamlet left critics and patriarchs aghast and indignant. Laced with forbidden romance and backstage gossip, this behind-the-scenes look at Bernhardt's most ambitious role is a "dynamic character study" (Variety) of one of the most famous actresses-and infamous divas-in the world.

Roe
By Lisa Loomer
Directed by Vanessa Stalling
January 18 - February 23, 2020 in the Albert Theatre
A CHICAGO PREMIERE

"You didn't give a damn about Roe the person-all you cared about was Roe the case!" -Norma; Act II, Scene II

Conceived in a pizza parlor and argued in the highest court in the land, 1973's Roe v. Wade legalized abortion-and is hotly debated still today. The complex young women behind the trial-attorney Sarah Weddington and plaintiff Norma McCorvey ("Jane Roe")-embark upon separate journeys that mirror the current polarization over the landmark decision. Shocking, humorous and "full of nuance and complexity" (NPR), Roe illuminates the heart and passion that each side has for their cause.

Graveyard Shift
By Korde Arrington Tuttle
Directed by Danya Taymor
February 7 - March 8, 2020 in the Owen Theatre
A WORLD PREMIERE

"Our new life starts tomorrow." -Kane; Scene VI

When she receives the opportunity of a lifetime, Janelle relocates to Texas and moves in with her partner, Kane. Meanwhile, a small-town police officer's life is thrown into flux when the coworker he's romantically involved with decides to leave town. When their worlds collide, Janelle experiences firsthand how dangerous power can be. Loosely inspired by the legacy of Sandra Bland, Graveyard Shift is an unflinching but open-hearted look at how we navigate a world full of fear.

Molly Sweeney
By Brian Friel
Directed by Robert Falls
March 7- April 12, 2020 in the Albert Theatre

"And what sort of world did you expect, Mrs. Sweeney?" -Dr. Rice; Act II

In this riveting exploration of triumph and loss, master storyteller Brian Friel-"a towering figure of the stage, from Dublin to Broadway" (The Guardian)-reveals the unexpected consequences of a modern medical miracle. Visually impaired since infancy, Molly agrees to a procedure that will restore her sight. But is it she who benefits most-or her ambitious spouse, or her doctor's career? Robert Falls directs a major revival of this "astonishing, highly entertaining, deeply moving meditation on hope, change and despair" (The New York Times).

School Girls; Or, the African Mean Girls Play
By Jocelyn Bioh
Directed by Lili-Anne Brown
March 27 - April 26, 2020 in the Owen Theatre
A CHICAGO PREMIERE

"Look confident. Be confident. This. Is. Yours." -Paulina, Part III

This biting and buoyant comedy, "ferociously entertaining, as heartwarming as it is hilarious" (The Hollywood Reporter), arrives in Chicago on the heels of a critically acclaimed, extended run Off-Broadway. As the reigning queen bee at Ghana's most exclusive boarding school sets her sights on the Miss Universe pageant, a new student unexpectedly changes the game. This "gleeful African makeover of an American genre" (The New York Times) spotlights the universal similarities-and glaring differences-of teenage girls around the globe.

American Mariachi
By José Cruz González
Directed by Henry Godinez
April 25 - May 31, 2020 in the Albert Theatre
A Co-Production with Dallas Theater Center
A CHICAGO PREMIERE

"Women mariachis? It's about time!" -Soyla; Act I, Scene V

Familia, amor and tradici?n are at the heart of this hilarious and heartwarming new comedy about the freedom to dream big. Lucha spends her days caring for her ailing mother, but longs to shake up her 1970s home life. When a forgotten record album sparks her mother's memory, Lucha and her cousin strike upon a radical idea: to create an all-female mariachi band. Infused with live mariachi music, this "big-hearted, musical tug at the heartstrings" (Denver Post) reveals how music and love can make just about anything possible.

The Outsiders
Based on the Novel by S.E. Hinton and Francis Ford Coppola's Motion Picture
Book by Adam Rapp
Music and Lyrics by Jamestown Revival (Jonathan Clay and Zach Chance) and Justin Levine
Music Supervision, Arrangements and Orchestrations by Justin Levine
Choreography by Lorin Latarro
Directed by Liesl Tommy
June 20 - August 2, 2020 in the Albert Theatre
A WORLD PREMIERE

"Stay gold." -Johnny, Act II, Scene XII

The story that defined a generation is reimagined in a groundbreaking musical for a new generation. In 1967 Tulsa, Oklahoma, the hardened hearts, aching souls and romantic dreams of Ponyboy Curtis, Johnny Cade and their band of greasers take center stage in a fight for purpose and a quest for survival. Adapted from S.E. Hinton's seminal book and Francis Ford Coppola's iconic film, and directed by Tony nominee Liesl Tommy with a book by Pulitzer Prize finalist Adam Rapp, The Outsiders features a score by acclaimed Austin-based rock duo Jamestown Revival and Justin Levine.

New Stages Festival
October 23 - November 10, 2019 in the Owen Theatre
FREE

The 16th annual New Stages Festival of new plays includes developmental productions and staged readings. This season's world-premiere production of Graveyard Shift by Korde Arrington Tuttle emerged from New Stages. Founded in 2004, the New Stages Festival is a celebration of innovative new plays designed to give playwrights an opportunity to take risks and experiment. New Stages offers Chicago theatergoers a first look at dozens of plays, many of which have gone on to become successful full productions-including Noah Haidle's Smokefall, Lynn Nottage's Pulitzer Prize-winning Ruined and more.

A Christmas Carol
By Charles Dickens
Adapted by Tom Creamer
Directed by Henry Wishcamper
November 16 - December 29, 2019 in the Albert Theatre
42nd ANNUAL PRODUCTION

Acclaimed Chicago actor Larry Yando returns for his 12th season at Goodman Theatre as Ebenezer Scrooge in A Christmas Carol, directed for the seventh year by Artistic Associate Henry Wishcamper. More than 1.5 million theatergoers have attended "the crown jewel of the holiday season" (Daily Herald) since the Goodman established it as an annual offering in 1978-a time when only a handful of U.S. theaters mounted the production. Dickens' holiday classic is the iconic tale of greedy businessman Ebenezer Scrooge, whose sizable bank account is only matched by his disdain for the holidays. One Christmas Eve, Scrooge is visited by four ghosts who take him on a spectacular adventure through his past, present and future, helping him rediscover the joys of life, love and friendship.
Photo Credit: Walter McBride / WM Photos
Related Articles
More Hot Stories For You
Breaking: MRS. DOUBTFIRE Will Open on Broadway in Spring 2020 at the Stephen Sondheim Theatre
This just in! Mrs. Doubtfire, the new musical based on the film of the same name, will open on Broadway this coming spring at the Stephen Sondheim The... (read more)

HAMILTON's Miguel Cervantes and Family Mourn Passing of Three Year-Old Daughter, Adelaide
BroadwayWorld is saddened to report that Miguel Cervantes, who plays Alexander Hamilton in Chicago's Hamilton, and his wife, Kelly,  have confirmed th... (read more)

Photo Flash: First Look at Jonathan Groff & More in LITTLE SHOP OF HORRORS
LITTLE SHOP OF HORRORS, starring Jonathan Groff, Tammy Blanchard and Christian Borle, opens October 17 at The Westside Theatre (407 W. 43rd St, NYC), ... (read more)

Photo Flash: First Look at FROZEN's National Touring Cast; Plus Go Inside Rehearsal!
We've got your first look at Frozen North American tour stars Caroline Bowman (Elsa) and Caroline Innerbichler (Anna) in costume! In addition, Disney ... (read more)

Review Roundup: Renee Fleming, Dove Cameron, Brian Stokes Mitchell, and More in THE LIGHT IN THE PIAZZA
L.A. Opera presents The Light in the Piazza!Renée Fleming and Emmy winner Dove Cameron star as Margaret and Clara Johnson, two American tourists in It... (read more)

Disney+ Announces Featured Content, Including MARY POPPINS, THE LITTLE MERMAID & More!
Today, The Walt Disney Company announced its full slate of movies and television series that will be featured on its new streaming service, Disney+.... (read more)