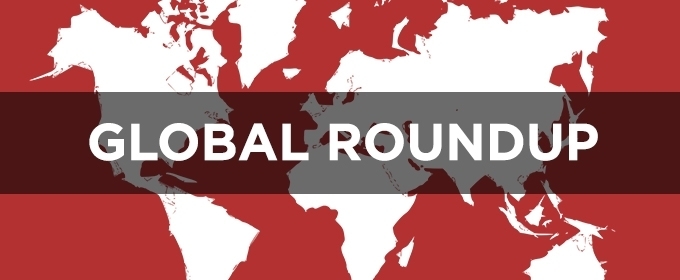 Regional Roundup: Top New Features This Week Around Our BroadwayWorld 7/27 - BEAUTY AND THE BEAST, ANNIE, and More!
BroadwayWorld presents a comprehensive weekly roundup of regional stories around our Broadway World, which include videos, editor spotlights, regional reviews and more. This week, we feature BEAUTY AND THE BEAST, ANNIE, and More!
Check out our top features from around the BroadwayWorld below! Want more great global content? Check out our "Around The World" section!
---
New Jersey: Contributor Donna Marie Nowak reviews ANNIE at Moorestown Theater Company, writing "As for the Annies, clear-voiced Lily Syms shows the grit and optimism that made this orphan so appealing to the equally self-reliant Warbucks. Having seen the show multiple times on Broadway in many incarnations, this was the first time I noticed this. I did not see Juliet Morgan in the Black Cast, but watched excerpts from her Annie online. An alumna of 127 MTC productions and 142 overall, Morgan has a dynamic belting voice and knocks it out of the park. Both youngsters seem destined for bright futures onstage if they so choose and the talented ensemble evidently are primed for success in whatever they may pursue, enhanced by confidence and charisma gained onstage through Moorestown Theater Company."
---
Central New York: Contributor Natasha Ashley reviews NEWSIES at The Cortland Repertory Theatre writing "Katie Luke is a delight as Katherine Plumber. Her vocal chops are perfection and she stuns in the number "Watch What Happens" thanks to her Broadway belt and expressive singing style. Luke also showcases some impressive dance skills throughout the show; she is the definition of a triple threat. She proves that in the number "King of New York.""
---
San Diego: Contributor Ron Bierman reviews THE SAN DIEGO SYMPHONY PRESENTS THE Arturo Sandoval SEXTET at the Bayside Amphitheater, writing "At 69, with over a half century of performing and a trunk full of awards as musician and composer, Sandoval can, understandably, sound a bit cranky when referred to as a "Latin trumpeter." With an almost child-like drive to entertain and amaze, he goes out of his way to show his talent is indeed much broader than that. Though a bit of a showboat at times, he is a terrific and versatile musician who works his tail off on stage with infectious energy and skill. His sextet is a treat to see and hear."
---
Connecticut: Contributor Joseph Harrison reviews THE COLOR PURPLE at Connecticut Theatre Company, writing "While the entire cast is strong, what makes THE COLOR PURPLE truly sing are the characters of Shug Avery and, of course, Celie. As Shug Avery, Samantha Bass delivers a layered and fascinating characterization that is part no-nonsense singer and part sensitive and beautiful soul. Ms. Bass is equally comfortable in Shug's high energy numbers ("Push the Button") as she is during the soft and intimate moments with Celie. Her "Too Beautiful For Words" and the title song are mesmerizing and simply beautiful. And that brings me to Celie. I will go on the record to say that Zani N. Scott's performance as Celie is every bit as good (and maybe better) than the actresses that have come before her. She moves effortlessly from young Celie to aged Celie (and everywhere in between) and delivers raw emotion and power in every moment she has on stage. For a 19-year-old to take on a part as complex and important and to not only do it justice, but to take it to new heights, is truly remarkable. Time stops when she delivers the 11th hour, iconic song "I'm Here" and you can absolutely hear a pin drop. The raw emotion and brilliance in that song alone make it worth the cost of admission, hands down. Ms. Scott's bio states that she "wishes to become a big time musical theater actress in the future" and I am here to say, based on what she lays out on stage in this production, that future may be here sooner than she realizes."
---
Detroit: Contributor Julie Yolles reviews THOROUGHLY MODERN MILLIE at Riverbank Theatre In Marine City writing "Costume kudos goes to Kathy Vertin for expertly putting together authentic pieces from the 1920s and punctuating them with subtle pops of color to help define and connect characters. The coordinating beige costumes in the opening dance tableau number kicks off the wow-factor of what continues throughout the show. In what was probably an exhausting, but gratifying component to this outstanding production, Aaron Dennis Smith played dual roles--both onstage and off--as the Musical Director and Millie's clueless boss, Trevor Graydon. As Graydon, Smith has two prime numbers that he hysterically performs with Conceison and his true love interest Dorothy (Luciana Piazza who nails the role with gorgeous operatic charm and just the right amount of comedy schtick, making Smith and Piazza a fun couple to watch). As the Music Director, Smith had his four-person band (Colleen Everitt, Rick Everitt, Joe O'Mara and Brian Golden) create a full-power backdrop to the beautiful score. While the music was integral to the show, there were a few times that the level could have been brought down to better hear the actors' dialogue."
---
St. Louis: Contributor Tanya Seale reviews ANNIE at The Muny, writing "There are some lovely moments between Sieber and Ella, particularly during their dandy duet "I Don't Need Anything But You," and though Sieber plays Warbucks to be a tad more busy than annoyed, it works. Likewise, Simard plays Miss Hannigan as a bit scatterbrained and overworked rather than excessively unkind. In fact, she almost comes off as an absentminded goofball, as there is more than a bit of folly in her character. Simard was difficult to understand at times, particularly during numbers where her voice trilled, but her take on Miss Hannigan's character was a refreshing and curious choice. BWW Review: Darn Tootin'! ANNIE Enchants and Delights at The MunyElla's acting was strong and her singing voice steadfast. When we first met Annie and heard her sing "Maybe," the audience clapped in awe. This girl hits every key change with masterful precision. And leapin' lizards! Ella can belt like a pro too, as we first had the pleasure of hearing in "Tomorrow." The sunny big finish in this one will certainly make your heart swell."
---
Los Angeles: Contributor Don Grigware reviews BEAUTY AND THE BEAST, writing "Director Yvette Lawrence and choreographer Cheryl Baxter. keep the action flowing from moment to moment throughout and are supported by an exceptionally adept cast. Egan's oddly spirited Belle 25 years later is still perfection, as she portrays the self-educated provincial girl who understands what it means to be different. Shunned by others because of her solitary preoccupation with books, she is more wise and caring than most girls her age. Egan is so real and possessing such a lovely singing voice that she wins our hearts the moment she steps onstage. Jason Chacon as the Beast is equally blessed with a wonderful vocal range and carries out the strenuous physicality of the role with tremendous fortitude. His transition from monster to gentleman is quite remarkable. Equally physical and vocally adept is Adam Hollick as Gaston, the comically cartoonish bully who proves the real beast of the evening. Hollick''s sense of egomania is delicious to watch as he flexes his biceps to the max."
---
Fargo: Contributor Brian Michaels reviews BIG FISH at Gooseberry Park Players, writing "There were so many supporting cast and ensemble members that helped bring this show to life. I think I say this in almost every review I do, but the talent in the community is unbelievable. I do have to be sure to mention the orchestra; the music is such an important part of the story. Director Casey Behm led an orchestra of 18 members, with a handful of them playing numerous instruments."
---
Regional Editor Spotlight: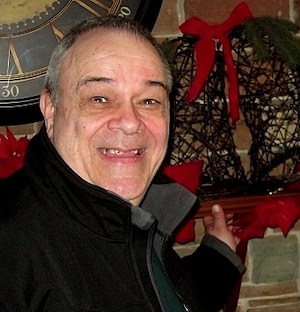 Don Grigware
Los Angeles Contributing Editor
Don Grigware is an Ovation nominated actor and journalist/writer whose contributions to theatre through the years have included 6 years as theatre editor of NoHoLA, a contributor to LA Stage Magazine and currently on his own website: www.grigwaretalkstheatre.com
Don hails from Holyoke, Massachusetts and holds two Masters Degrees from the University of Massachusetts, Amherst in Education and Bilingual Studies. He is a teacher of foreign language and ESL.
Don is in his tenth year with BWW, currently serving as Senior Editor of the Los Angeles Page. He received a BWW Award for Excellence in 2014 as one of the top ten Regional Editors across the globe.
Don is also an author/playwright and recently published Books I, II & III of his children's fable Two Worlds Together: Donnelly's Greatest Christmas. You may purchase copies of the two volumes at amazon.com A trilogy of one-acts in a collection called Holiday Madness was recently revised and re-published, also on amazon.com. Both the story and plays are available on kindle as well as in paperback.
There are new projects on the horizon, including co-authoring both a bilingual novel about Columbia and an autobiography, publishing a collection of scary mini-plays - 10-15 minutes in length - and publishing a sequel to Two Worlds Together, entitled Donnelly Tackles Technology. Stay tuned in 2018 and beyond for more fun and games!
---
Join Team BroadwayWorld! Interested in joining our team, but not exactly sure what we do? All of your questions are answered, along with every open position from guest and student bloggers, Regional Editors, and more! Find out where we have open positions available here!
| | | |
| --- | --- | --- |
| | Donations | Arts Orgs |
Related Articles