Latest News on Don Grigware:
Latest News on Don Grigware
Don Grigware News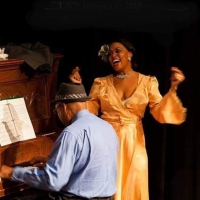 Oceanside Theatre Company Presents San Diego Premiere of BILLIE! Backstage With Lady Day
by Stephi Wild - Aug 30, 2022
Playwright, actress, and singer Synthia L. Hardy performs in Billie! Backstage with Lady Day at the historic Brooks Theater in downtown Oceanside.
BWW Interview: Pop Singer Tiffany Bailey Talks About Her Projects for 2020
by Don Grigware - Jan 28, 2020
Actress/singer Tiffany Bailey has many talents. She also happens to be a behavioral therapist for children with autism. I laud her for that. Last spring 2019 she released an album entitled Jazz with Pop and her cabaret show was very well received. In this interview she updates our readers as to the success of the CD and talks about her other projects for 2020.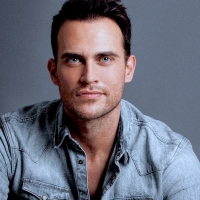 BWW Review: Megan Hilty and Cheyenne Jackson a Smash at the Wallis Annenberg
by Don Grigware - Jan 27, 2020
One of the most highly anticipated concerts of the season took place Saturday January 25 at the Bram Goldsmith Theater of the Wallis Annenberg in Beverly Hills. It co-starred Megan Hilty and Cheyenne Jackson. To say the least both performers were at the very top of their form and blew the roof off the Annenberg by just being their professional selves, singing sublimely separately and together and sharing stories about their career and personal lives.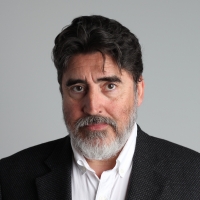 BWW Interview: Alfred Molina Speaks About THE FATHER at Pasadena Playhouse
by Don Grigware - Jan 24, 2020
Florian Zeller's play The Father is so topical, for it deals with a father who is suffering from dimentia. It opens for previews on February 5 at the Pasadena Playhouse with the official opening night set for Tuesday February 11. Alfred Molina whose stage and film appearances are laudatory stars as the father Andre, a former tap dancer. He talks succinctly about the role as he settles in to a comfortable rehearsal period.
Review Roundup: WHAT THE CONSTITUTION MEANS TO ME in Los Angeles
by Review Roundups - Jan 22, 2020
Tony Award nominee Maria Dizzia is starring in the first two stops of the national tour of Heidi Schreck's Tony Award nominated play and Pulitzer Prize finalist What the Constitution Means to Me, directed by Oliver Butler. What the Constitution Means to Me played in Los Angeles at the Mark Taper Forum January 12, and it will run through February 16, 2020. It will play in Chicago at the Broadway Playhouse March 4 through April 12, 2020.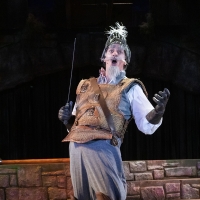 Candlelight Pavilion Presents a Sterling MAN OF LA MANCHA
by Don Grigware - Jan 22, 2020
Man of La Mancha /book by Dale Wasserman/music by Mitch Leigh and lyrics by Joe Darion/ directed by Chuck Ketter/choreographed by Daniel Solis/ music direction by Douglas Austin/Candlelight Pavilion Dinner Theatre/through February 22 This has to be my hundreth viewing of this show. As many times as I see Man of La Mancha, I relish the music and high dramatic moments of this classic piece of theatre. Such is the case when the production is top notch, with the perfect actors and highly skilled direction. Candlelight Pavilion's current revival is fantastic with artistic director John LaLonde stepping into the role of Cervantes for the sixth time. In spite of the entire cast's excellent performances, he is the main reason to see this fine production.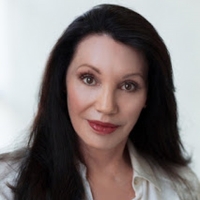 BWW Review: Suzy London Presents a Playful TATTOOS ON MY HEART
by Don Grigware - Jan 21, 2020
Actress Suzy London is a dynamite performer onstage. She really digs in deep to become the character she is playing. Her cabaret appearance - her second over the past year - on Sunday January 19 at Sterling's Upstairs at the Federal proved that she can conquer the cabaret scene with equal finesse. It takes a performer of versatility to grab hold of an audience and keep them riveted to you... as yourself. Here in cabaret, you are exposing a side of yourself that is covered over in a specific character role.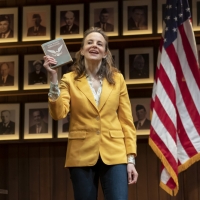 Review Roundup: WHAT THE CONSTITUTION MEANS TO ME in Los Angeles at the Mark Taper Forum - What Did the Critics Think?
by Review Roundups - Jan 21, 2020
What the Constitution Means to Me officially opened this week at the Mark Taper Forum. Starring Maria Dizzia, written by Heidi Schreck and directed by Oliver Butler, performances will continue through February 28.
BWW Review: WHAT THE CONSTITUTION MEANS TO ME Moves Taper Audiences
by Don Grigware - Jan 20, 2020
As soon as the ordinary theatregoer hears the title What the Constitution Means to Me, he may think 'a boring two hours of history and politics! I get enough of that on a daily basis. I think I'll pass.' Beware! Do not make such judgmental statements! Take a leap of faith and see this play. I found it scintillating; it educated and enlightened me. Now onstage through February 23 at the Taper, Heidi Schreck's in depth exploration is not a one person play about the contents of the Constitution. Yes, of course it presents facts, but the overwhelmingly violent issues at hand are extremely personal and relatable. In spite of its dark corners, it will surprisingly shower you with laughs and hopefully make you want to stand up and fight for human rights.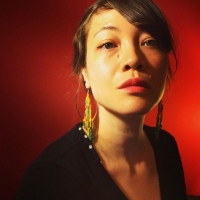 BWW Interview: Artist Miwa Matreyek Talks INFINITELY YOURS
by Don Grigware - Jan 14, 2020
REDCAT presents the Los Angeles premiere of Infinitely Yours by animator, designer and performer Miwa Matreyek for the debut of her latest work. Running for three performances from Thursday, January 16 through Saturday, January 18, 2020, the award-winning interdisciplinary creator brings her nightmarish vision of climate grief to Los Angeles audiences before heading to Park City, Utah for the works' world premiere during Sundance Film Festival's New Frontier program. Infinitely Yours will then embark on a North American tour throughout June. 
Don Grigware Videos
New Year! New BroadwayWorld! New Opportunities to Join!
by Christina Mancuso - Jan 1, 2017
Do you want to write for BroadwayWorld, the #1 theatre site on the net with over 5 million monthly viewers? We want you! We need regional writers, critics, guest bloggers, student bloggers (all ages!) and more!  
BWW TV: Up Close and Personal with BroadwayWorld's Don Grigware
by Michael Sterling - Dec 7, 2015
Michael Sterling, BroadwayWorld TV's Los Angeles On-Air Host and Producer, gets up close and personal with well-known and respected theatre reviewer/journalist Don Grigware (www.grigwaretalkstheatre) and Los Angeles Senior Editor for www.BroadwayWorld.com, has just released the sequel to Two Worlds Together, Donnelly's Greatest Christmas, which was released on amazon.com last December, 2014. The title of the sequel is Two Worlds Together, Donnelly's Greatest Christmas Books II & III, which concludes the story introduced in the first volume. Books II & III are together in one volume and include colorful illustrations by local artist Laurie Morgan. Both this volume and the previous one are available in paperback and on kindle.