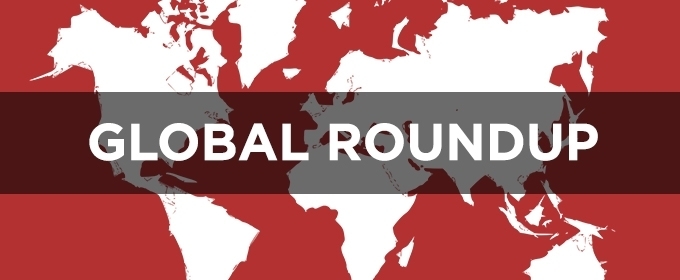 Regional Roundup: Top New Features This Week Around Our BroadwayWorld 3/8 - BRIDGES, GHOST, CATS, and More!
BroadwayWorld presents a comprehensive weekly roundup of regional stories around our Broadway World, which include videos, editor spotlights, regional reviews and more. This week, we feature BRIDGES, GHOST, CATS, and More!
Check out our top features from around the BroadwayWorld below! Want more great global content? Check out our "Around The World" section!
---
Seattle: Contributor Jay Irwin reviews THE WOMAN IN BLACK at the Seattle Rep writing "Are you in the mood for a good scare? A creepy tale that will stay with you all the way home and make you turn on every light once you get there. No? Then you'd better stay away from the Seattle Rep and their current production of "The Woman in Black" on tour from London. Sure, this production has plenty of giggles and lighter moments but there's also a severe creep factor and several moments to make you jump out of your chair."
---
Norway: Contributor Christian Ranke reviews JESUS CHRIST SUPERSTAR at Sarpsborg Scene, writing "Musically Jesus Christ Superstar at Sarpsborg scene is a joy to witness. It works in all aspects with the performers, choir and musicians. Directorially it is more of a hit and miss, with both captivating sequences while others got a little lost in the huge crowd on stage."
---
Santa Barbara: Contributor Maria Nockin reviews EUGENE ONEGIN at the Lobero Theatre, writing "On March 1, 2019, Opera Santa Barbara presented it's first Russian opera, Pyotr Ilyich Tchaikovsky's EUGENE ONEGIN. The opera was premiered in Moscow in 1879 but was not played in the United States until 1920 when the Metropolitan Opera performed it in Italian."
---
Omaha: Contributor Christine Swerczek reviews THE BRIDGES OF MADISON COUNTY at Omaha Community Playhouse writing "Sometimes a story leaves you disappointed. Or disillusioned. So you take a second look. You read the novella. You watch the film. You return to the Omaha Community Playhouse for another performance of THE BRIDGES OF MADISON COUNTY. And you see it with fresh eyes and a new perspective."
---
---
New Jersey: Contributor Marina Kennedy reviews GHOST THE MUSICAL is Charismatic at Hamilton Stage in Rahway, writing "Ghost The Musical is being presented at the Hamilton Stage of the Union County Performing Arts Center (UCPAC) in Rahway through Sunday, March 10. Romance, intrigue, inspiration, laughs, and more make for a superlative theatrical experience."
---
Los Angeles: Contributor Ellen Dostal reviews CATS at the Hollywood Pantages, writing "Without a doubt, Andrew Lloyd Webber's hit musical CATS is of an era. Based on one of Lloyd Webber's favorite books as a child, T. S. Eliot's Old Possum's Book of Practical Cats, it was a perfect vehicle for the tastes of theatre lovers in the eighties, the decade of excess. The large-scale production, which opened on Broadway in 1982, was a highly theatrical concept featuring an elaborate light show, impressive dance numbers, and an intoxicating score, exactly what the public had come to expect from the composer of JESUS CHRIST SUPERSTAR and EVITA."
---
Los Angeles: Contributor Gil Kaan reviews THE JUDAS KISS, writing "Boston Court Pasadena's artistic director Michael Michetti assuredly directs his pitch-perfect cast in DEEE-livering the whip-smart words of David Hare's THE JUDAS KISS in a smooth, non-stop, totally involving pace. Chameleon Rob Nagle has once again transformed himself into another fully-fleshed out characterization. Nagle COMMANDS the stage every second he's on it. Bravo, Mr. Nagle!"
---
Houston: Contributor Brett Cullum reviews RAPTURE, BLISTER, BURN raises a feminist eyebrow at 4TH Wall Theatre Company, writing "It has a lot to offer audiences, and women will appreciate the portrayal of their struggle to choose which path they should take. There is the traditional one including a family, as well as the ambitious career-centered one that risks not having that. What do women really want? And are they game enough to go for it once they realize what it is."
---
Regional Editor Spotlight: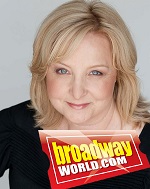 Ellen Dostal is a Senior Editor and longtime writer for BroadwayWorld's Los Angeles region. She publishes two popular Southern California theatre blogs - Musicals in LA and Shakespeare in LA - and has covered the performing arts community, jazz, and classical music for KJazz 88.1 FM and K-Mozart 1260 AM. She holds a Bachelor of Music from the University of Northern Iowa. She is also the LA Show writer for TheThreeTomatoes.com (The Insider's Guide for women who aren't kids). Ellen joined the Los Angeles Drama Critics Circle in 2017.
---
Join Team BroadwayWorld! Interested in joining our team, but not exactly sure what we do? All of your questions are answered, along with every open position from guest and student bloggers, Regional Editors, and more! Find out where we have open positions available here!
Related Articles