Jay Irwin News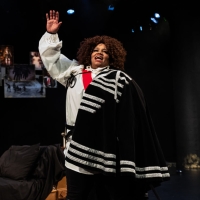 Review: BECOMING OTHELLO: A BLACK GIRL'S JOURNEY at Seattle Shakespeare Company
by Jay Irwin - Jan 7, 2023
Dear Readers, you know I find one person shows to be problematic. Often, they get into maudlin territories and end up being someone else's therapy on stage. So, I was dubious when Seattle Shakespeare Company announced Debra Ann Byrd's one woman show "Becoming Othello: A Black Girl's Journey" to start off their 2023. As Byrd stepped onto stage at the Center Theatre, I took it as a good sign that we didn't get the cliché, "Oh, I didn't see you there" as if we'd intruded on her private moments. Instead, we got not words but song and movement offering up prayers to her ancestors who got her to where she is today. And then what followed was 90 minutes of a raw, well-paced, well-constructed look into this amazing woman who broke down the barriers erected in front of her by centuries of selfish oppression. Also, what followed was a hell of a way to start off 2023.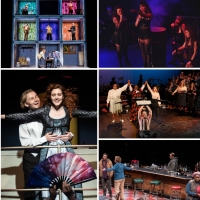 SEATTLE CRITIC'S CHOICE AWARDS (JAY'S PICKS) 2022
by Jay Irwin - Jan 6, 2023
Dear Readers, I don't need to tell you, it's been a crazy year. Many theaters just coming back to life or ramping up again post pandemic. But even with all the chaos, Seattle still comes up with some amazing shows from theaters large and small. Here's a list of my personal picks for outstanding shows and performers from the past year, 2022.
Review: MOULIN ROUGE! THE MUSICAL at The Paramount Theatre
by Jay Irwin - Dec 17, 2022
More. That, Dear Readers, is the watchword the creators of the stage adaption of the 2001 Baz Luhrmann film, "Moulin Rouge!", subscribed to. They threw in more sparkle wherever they could in this stage musical, currently playing at the Paramount. Unfortunately, they also threw in more songs, more lights, and certainly more bass in this spectacle that loses the heart and charm of the original in favor of assaulting the audience's senses.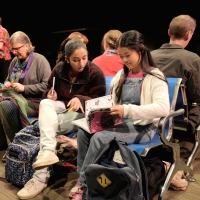 Review: THE FLIGHT BEFORE XMAS from Macha Theatre Works
by Jay Irwin - Dec 4, 2022
Dear Readers, we all know that travelling during the holidays can be a nightmare. Delayed flights, family drama, not to mention dealing with others attempting their own travels. But as frustrating as it can be, what's not frustrating is the delightful cast of characters created by Maggie Lee in her play, "The Flight Before Xmas". A wonderful and heartfelt diversion from the usual holiday fare currently playing at West of Lenin from Macha Theatre Works.
Review: MR. DICKENS AND HIS CAROL at The Seattle Rep
by Jay Irwin - Dec 1, 2022
Charles Dickens' "A Christmas Carol" is an enduring classic. We all know this. It's never been out of publication since its first publishing in 1843. It has spawned numerous movie, TV, and stage adaptations from the serious to the Muppets. Now the Seattle Rep has come along with a World Premiere of Samantha Silva's "Mr. Dickens and His Carol", based on her book of the same name. Taking a supposed look at the creation of this classic tale, this historical fiction is heavy on the fiction and light on the history, cutting a wide swath with its poetic license about the author and turning him into a pompous buffoon in a story and a production in desperate need of an editor.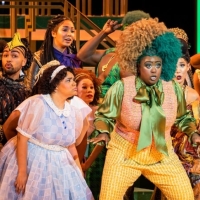 Review: THE WIZ at The 5th Avenue Theatre
by Jay Irwin - Nov 28, 2022
L. Frank Baum's classic fantasy "The Wonderful Wizard of Oz" is the gift that just keeps on giving. From its 1901 origins to the 1939 iconic film to any number of sequels, movies, and even a Broadway musical or two, we always seem to want to hear more and more about the magical land of Oz. And no small part of those tales is the fabulous William F. Brown and Charlie Smalls, Tony Award winning musical, "The Wiz" from 1974. And now the 5th Avenue Theatre has brought this green gem to vivid life with their current delightful production.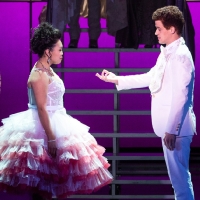 Review: RODGERS AND HAMMERSTEIN'S CINDERELLA at Village Theatre
by Jay Irwin - Nov 19, 2022
"Rodgers and Hammerstein's Cinderella" is an enduring classic for a reason. Sure, it's family friendly and has a worldwide recognizable name, but in addition to it's wonderful songs, it's shown to be amazingly adaptable based on the production.
Review: NOT / OUR TOWN from Pony World Theatre
by Jay Irwin - Nov 12, 2022
Dear Readers, there's an interesting an innovative new work based on an old classic playing in Capitol Hill with Pony World Theatre's "Not / Our Town". Even as I arrived at the theater, the pre-show activities the audience must partake in were filled with promise. Unfortunately, that promise quickly waned as this "NOT / Our Town" ended up mostly being "Our Town Highlights" mixed with one of my pet peeves, someone else's therapy on stage.
Review: THE AMEN CORNER at The Williams Project And Langston
by Jay Irwin - Nov 10, 2022
Dear Readers, if you're at all familiar with The Williams Project, then you know of their hard-hitting shows. Their "Blues for Mister Charlie" from 2016 was just one of their outstanding works. Now they're back to take on another piece from James Baldwin, his "The Amen Corner", and once again they show they know how to drive a story home.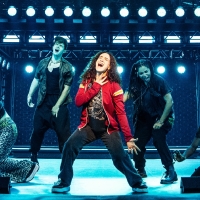 Review: JAGGED LITTLE PILL at The Paramount Theatre
by Jay Irwin - Nov 9, 2022
Dear Readers, I'm going to offer up a few unpopular opinions of mine. First, I'm not a huge fan of Alanis Morissette. Not that I dislike her, but her album of "Jagged Little Pill" was never my jam. And second, the jukebox musical "Jagged Little Pill", currently playing at the Paramount Theatre, that takes on the music of Morissette has a book that can't find who or what it wants to talk about. So instead, it talks about everyone and everything to pretentious effect.
Jay Irwin Videos