Latest News on Katherine Oliver
Katherine Oliver News
Eva Longoria & Sid Ganis Appointed to Academy Museum Board of Trustees
by Sarah Jae Leiber - Jun 28, 2021
As the governing body of the Academy Museum, the Board leads the museum toward a sustainable future by adopting sound, ethical, and legal governance and financial management policies in addition to securing adequate resources to advance the museum's mission.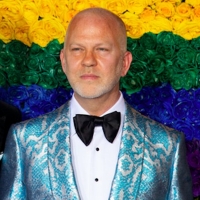 Academy Museum of Motion Pictures Appoints Six New Trustees, Including Ryan Murphy
by Kaitlin Milligan - Jul 9, 2020
The Academy Museum of Motion Pictures today announced the addition of six new members to its Board of Trustees: Patricia S. Bellinger, Arnaud Boetsch, Olivier de Givenchy, Ray Halbritter, Ryan Murphy, and Regina K. Scully.
Photo Flashback: Remembering Hal Prince
by Walter McBride - Aug 7, 2019
As BroadwayWorld sadly reported last week, legendary Broadway director and producer Hal Prince passed away at 91 years of age after a brief illness, in Reykjavik, Iceland.
Rachel Brosnahan to Narrate Bloomberg Philanthropies' Climate Change Documentary PARIS TO PITTSBURGH
by Kaitlin Milligan - Oct 18, 2018
Award-winning actress and activist Rachel Brosnahan, star of the hit series The Marvelous Mrs. Maisel, will narrate Bloomberg Philanthropies' upcoming climate change documentary, Paris to Pittsburgh. The film will premiere on National Geographic, Wednesday, December 12th at 9PM ET/PT and is produced by RadicalMedia in partnership with Bloomberg Philanthropies.

National Geographic Documentary Films to Premiere Bloomberg Philanthropies' PARIS TO PITTSBURGH
by Kaitlin Milligan - Sep 12, 2018
National Geographic Documentary Films announced today that the company will distribute Bloomberg Philanthropies' second film, Paris to Pittsburgh premiering on Wednesday, December 12 at 9pm ET/PT in the U.S. and will air globally in 172 countries and 45 languages. Paris to Pittsburgh brings to life the impassioned efforts of individuals who are battling the most severe threats of climate change in their own backyards. Set against the national debate over the United States' energy future - and the Trump administration's explosive decision to exit the Paris Climate Agreement - the film captures what's at stake for communities around the country and the inspiring ways Americans are responding. To view the trailer, visit ParistoPittsburgh.com.
Nat Geo Announces Free Streaming Release of Documentary FROM THE ASHES
by Caryn Robbins - Jun 26, 2017
In the wake of President Trump's controversial decision to withdraw from the Paris Climate Agreement and its imminent consequences on climate change, National Geographic Documentary Films announced today it would make the highly acclaimed coal documentary FROM THE ASHES available for free across several streaming and video on demand platforms.
Nat Geo Documentary Films Acquires Coal Mining Documentary FROM THE ASHES
by Caryn Robbins - Apr 13, 2017
On the heels of President Trump's executive order to undo Clean Power Plan regulations, National Geographic Global Networks CEO Courteney Monroe announced today the acquisition of FROM THE ASHES, a compelling feature documentary that explores one of the country's most contentious topics - coal and the mining industry.
Only For Now? You Wish! AVENUE Q to Mark 13th Anniversary
by BWW News Desk - Jul 27, 2016
If ever a show has become part of the 'fabric' of New York and pop culture, it is the Tony Award-winning musical Avenue Q -- with its colorful cast of humans and puppets. The ground-breaking musical hits a new landmark this summer when it celebrates its 13th anniversary on Sunday, July 31, 2013 at New World Stages (340 W. 50 St.) in New York City.
Katherine Oliver Videos
BWW TV: Bobby Lopez, Jeff Whitty, Jeff Marx & AVENUE Q Cast Celebrates 10th Anniversary!
by BroadwayWorld TV - Aug 3, 2013
The Tony Award-winning musical Avenue Q, currently playing off-Broadway at New World Stages, celebrated its 10th anniversary yesterday, July 31. Prior to curtain, Media and Entertainment Commissioner Katherine Oliver presented a proclamation from the City of New York to the musical's cast, creators and producers declaring July 31 as AVENUE Q DAY. BroadwayWorld was there for the milestone performance and you can check out interviews with the evening's special guests below!