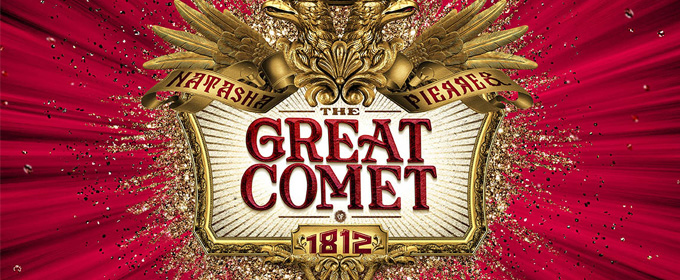 Click Here for More Articles on NATASHA, PIERRE AND THE GREAT COMET OF 1812
Broadway By Design: Bradley King and Paloma Young Bring NATASHA, PIERRE & THE GREAT COMET OF 1812 from Page to Stage
Who is Annie without her red dress? Or Eva with out her balcony? It is the charge of the Broadway designer to transport the audience into the world of a show, whether it be Great Depression-era New York City or outside of the Casa Rosada.
In Broadway by Design, BroadwayWorld will be shining a spotlight on the stellar designs of this Broadway season, show by show. Today, we continue the series with Bradley King and Paloma Young, who acted as lighting and costume designers for Broadway's most immersive new show, NATASHA, PIERRE & THE GREAT COMET OF 1812.
---
THE GREAT COMET is a theatrical experience like no other. Malloy's inspired adaptation of a 70-page slice of War and Peace puts audiences just inches away from Tolstoy's brash young lovers, as they light up Moscow in an epic tale of romance and passion.
King told us of his designs: "Going way back to the beginning, when we did the piece at Ars Nova, the ceiling was too low to accommodate traditional theatrical fixtures. So I embraced the environmental design of Mimi's restaurant-inspired architecture and attempted to light the piece without any "normal" theater lights. Basically I lit the entire show with our crazy chandeliers, light bulbs, and table lamps (exactly as you would find in a hip Russian supper club)."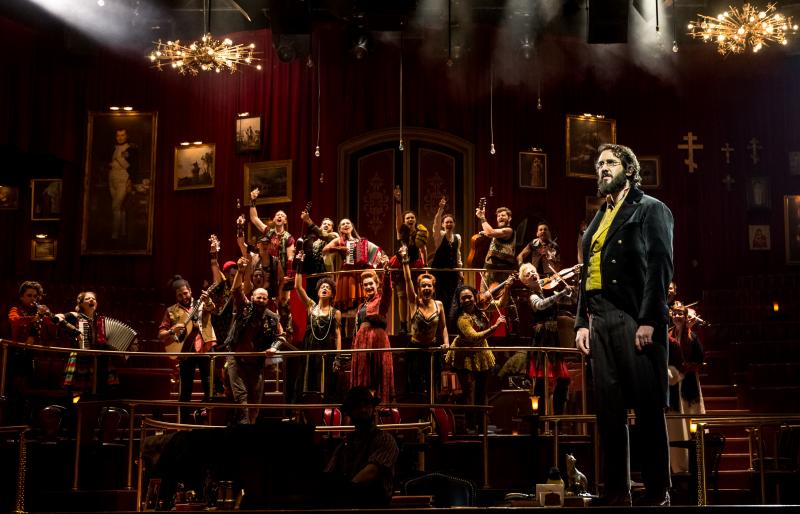 "As the show has basically doubled in size in each incarnation, I've tried to hew as closely as possible to that original, environmentally driven design impulse. We've added more tools in each new production: at Kazino, we added moving lights, which introduced a new color vocabulary (the blinding, icy white that Anatole brings in with his entrance), at ART we added followspots (to better track and pick out individual performers). But the heart of the design has always been the simple light bulb, and it makes the payoff of the Comet at the end all the more satisfying."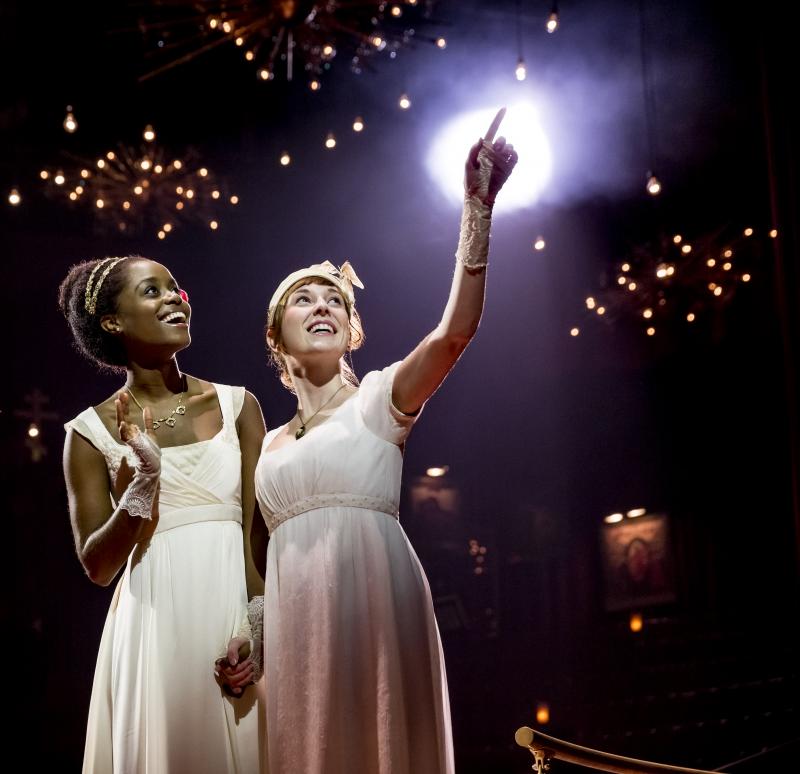 He continues: "One of the biggest challenges to Broadway has to be the mezzanine. We've never done the piece where an audience member couldn't see the entire room, so it was in the forefront of Rachel, Mimi, and my's minds to make sure the experience for folks under the mezzanine was just as thrilling for those up top. This meant we needed to extend the lighting positions WAY further into the house than is typical for a Broadway production. We basically put lights everywhere. Then, when teching the show, I constantly had to move around to make sure we were properly treating all the action everywhere; onstage, in the aisles, on the platforms, up in the mezzanine, on the staircases, etc. It was an exhausting process (pretty much like rehearsing three shows simultaneously), but I'm very proud of the work my team accomplished."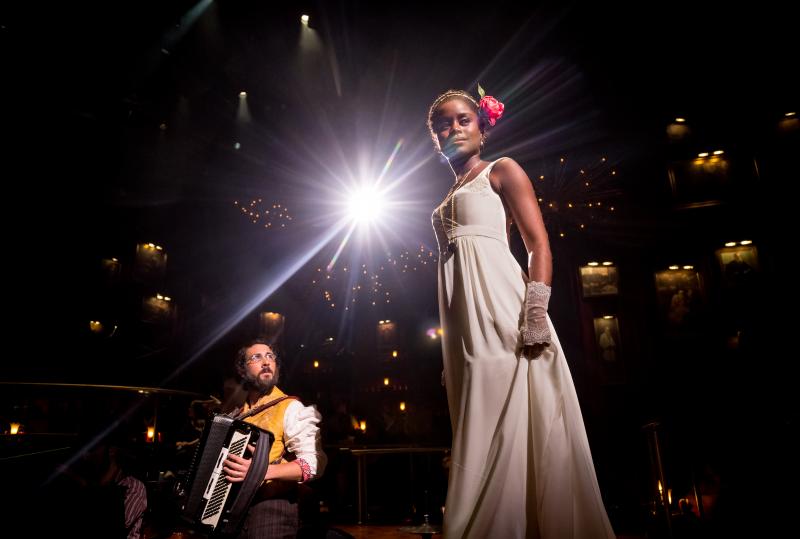 On her gorgeous costumes, Young explains: "While we jumped off from Russian period research for our principal characters, Dave [Malloy]'s music covers a much wider aesthetic range. It's young, fresh, and sometimes cheeky. Our ensemble has strong 1980s-1990s punk influences. Rachel Chavkin and I were looking to capture the anxiety of war (lots of bullet belts and military imagery) with the spirit of extreme emotion that comes from youth culture. Our ensemble is a Greek chorus filling in Natasha and Pierre on their interior states of mind."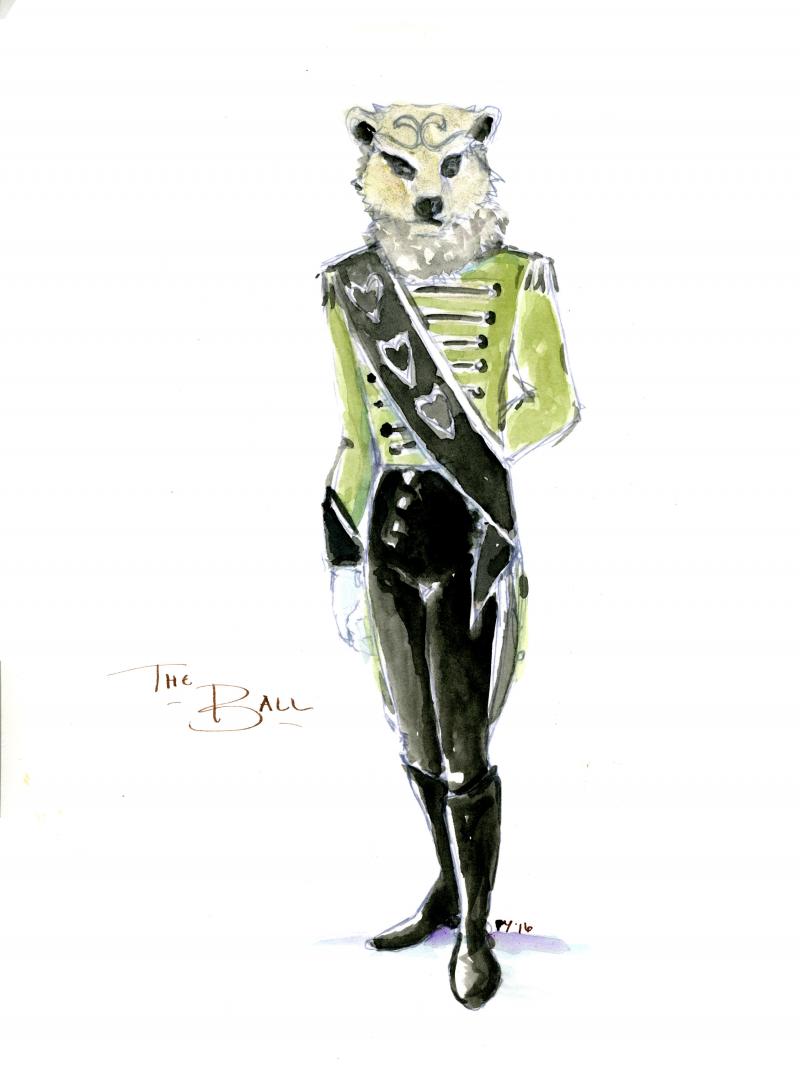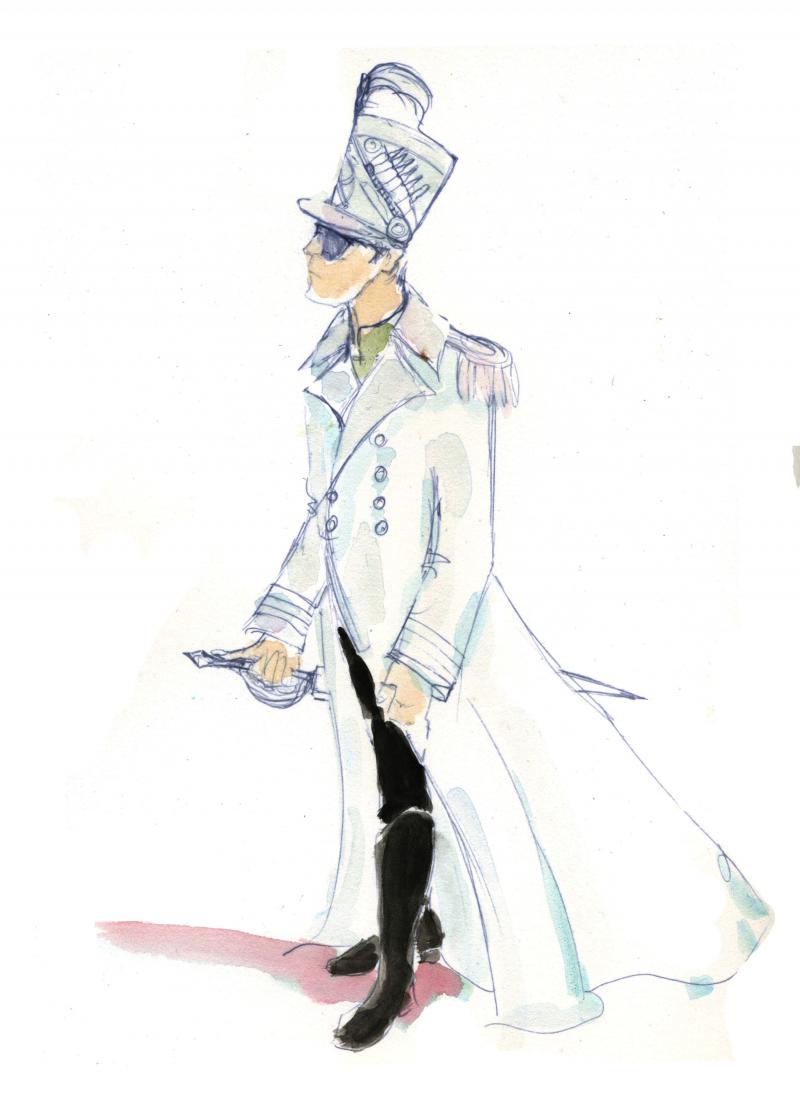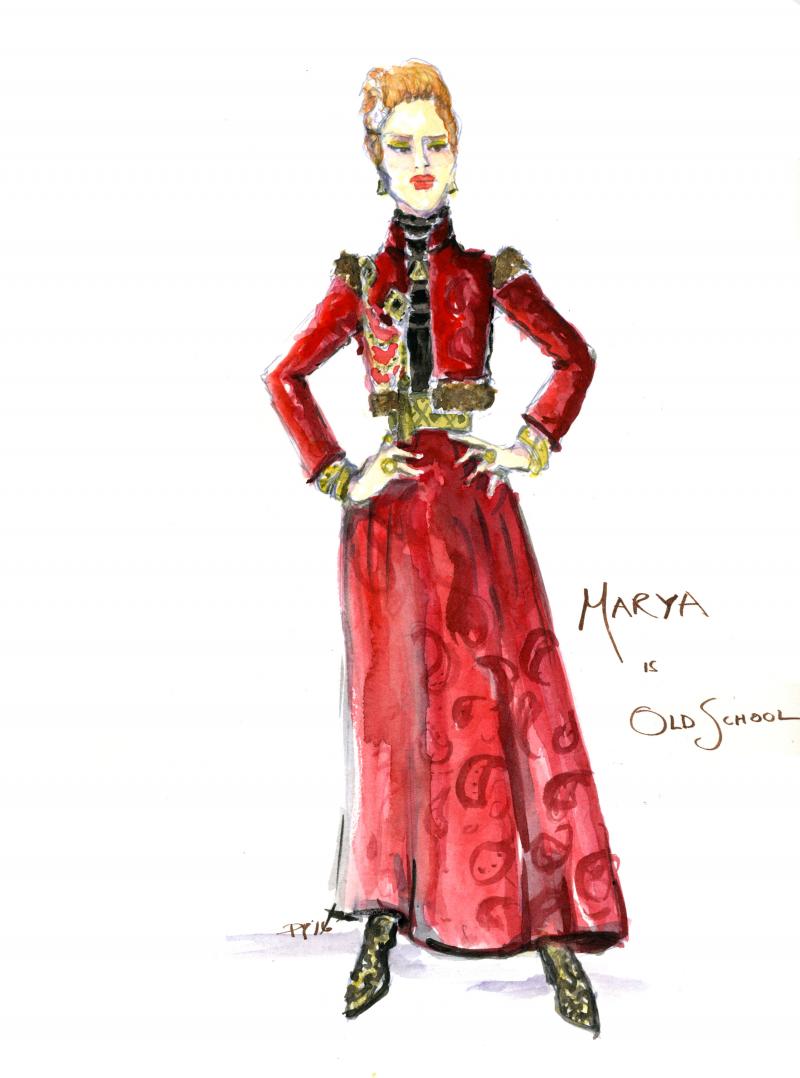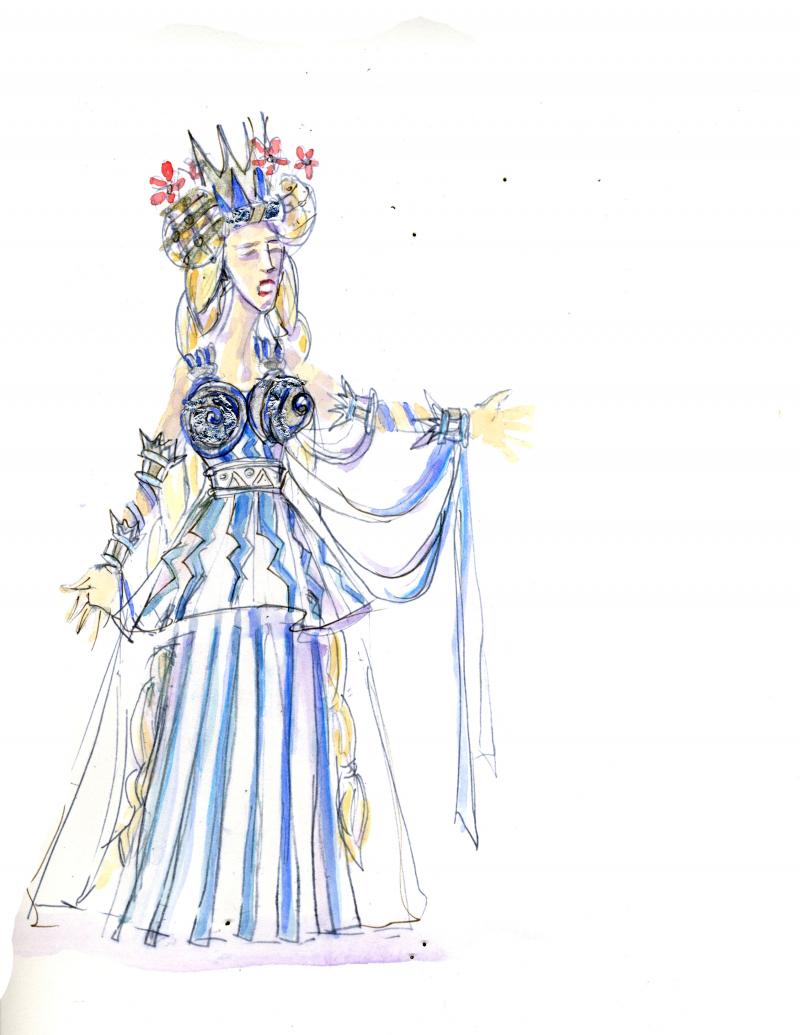 "Our actors are right next to audience members at all time, so the level of detail and "real-ness" needed to be at the level of film costumes. But at the same time, the Imperial is a majestic space, and we needed to be sure our key players could cut a striking figure from a distance. We don't have any control over what our audience is going to wear--and they are our most present backdrop."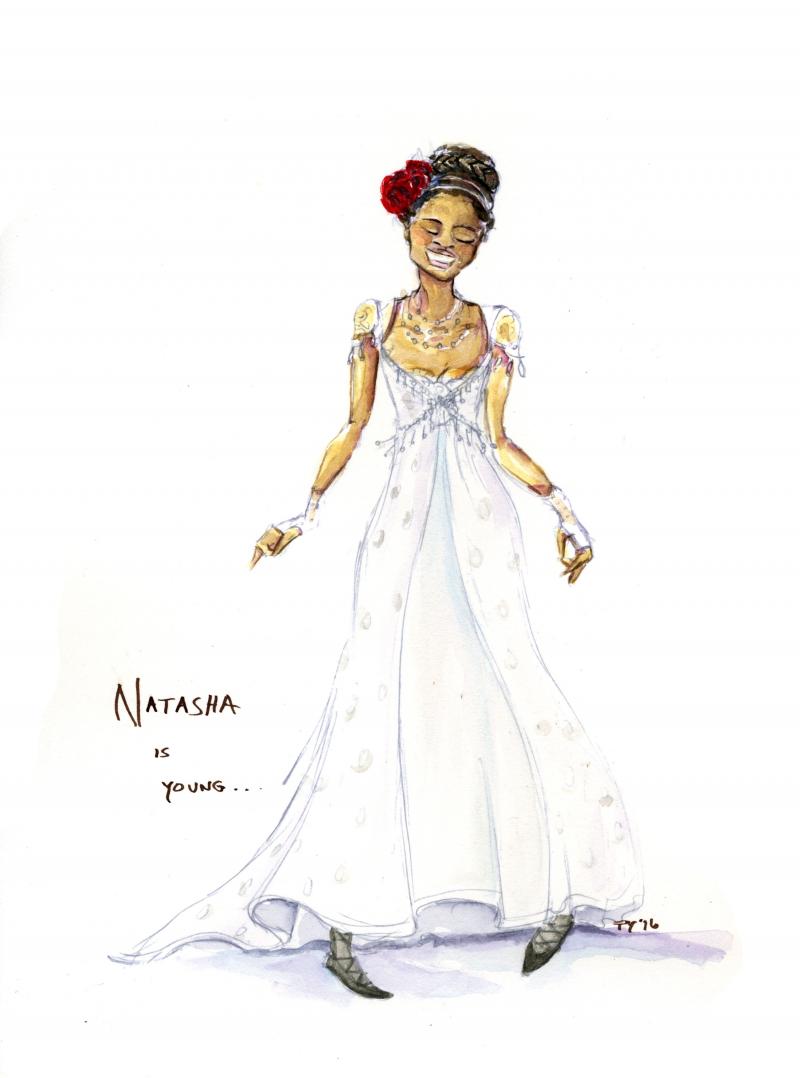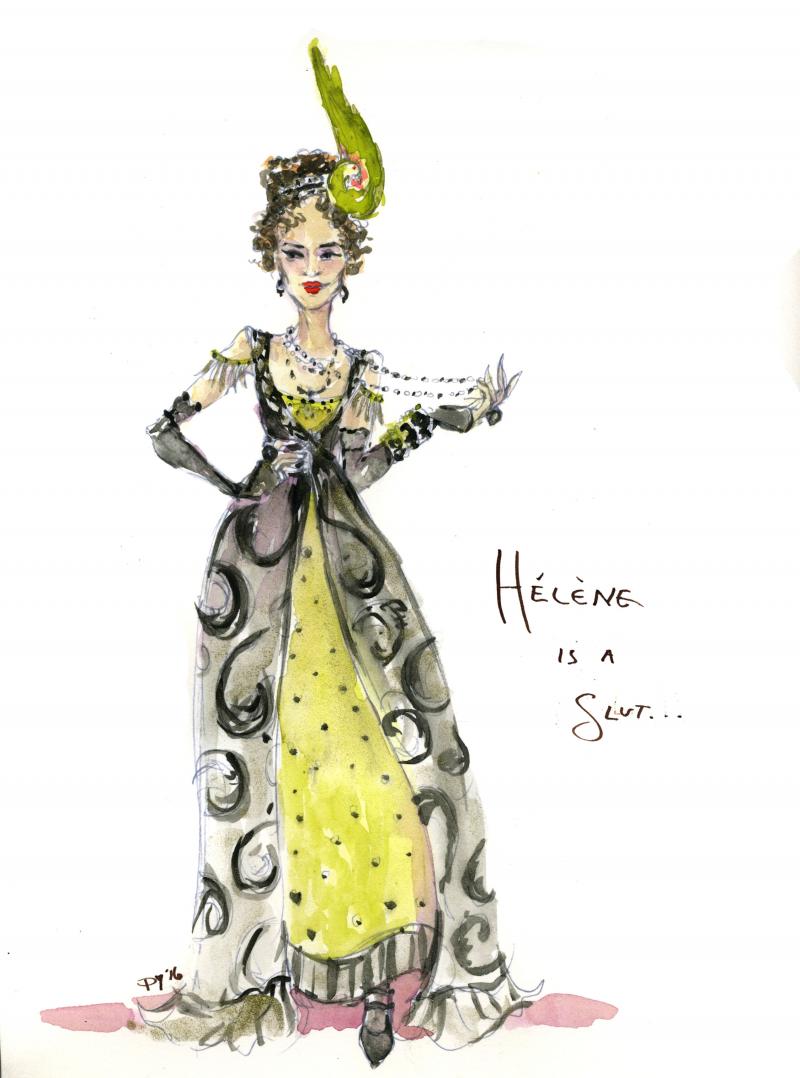 "Playing off the warmth of Mimi Lien's fantastic set of red velvet walls, gilded frames and a golden parquet floor, I designed the principals in strong blocks of color: regency white for Natasha and Sonya, black and white for Anatole, and green and black for Helene. Our metallic military trim, Swarovski jewelry, and embellishments do overtime in this production--the glimmering helps turn the audiences' attention when focus shifts from a character one side of the theatre to one on the other."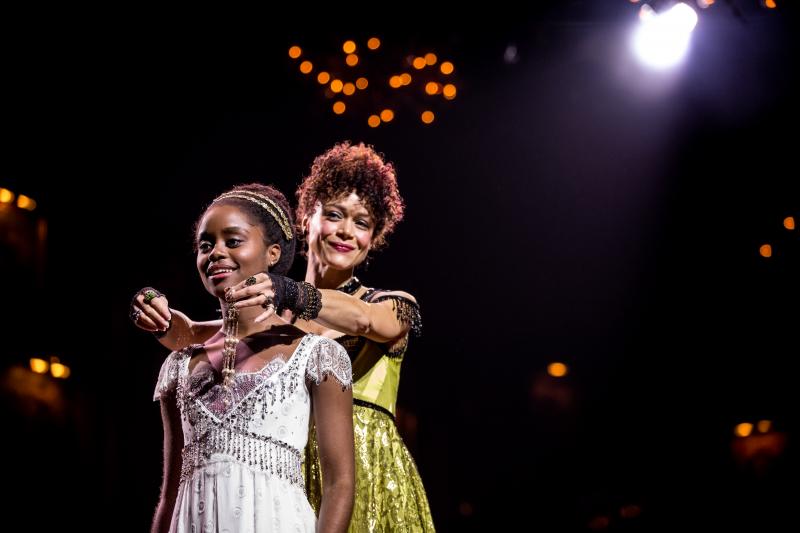 Want more Broadway By Design? CLICK HERE.
---
The new musical NATASHA, PIERRE &THE GREAT COMET of 1812 is now on Broadway, starring Josh Groban as 'Pierre' and Denée Benton as 'Natasha' in their Broadway debuts. Created by Dave Malloy (Ghost Quartet, Preludes) and directed by Rachel Chavkin (Hadestown, Artistic Director of The TEAM), THE GREAT COMET began previews at Broadway's Imperial Theatre (249 West 45th Street) on October 18, and officially opened on Monday, November 14, 2016.
Led by Groban and Benton, the cast of THE GREAT COMET includes Brittain Ashford as 'Sonya,' Gelsey Bell as 'Princess Mary,' Nicholas Belton as 'Bolkonsky/Andrey,' Nick Choksi as 'Dolokhov,' Amber Gray as 'Helene,' Grace McLean as 'Marya D,' Paul Pinto as 'Balaga,' Scott Stangland as 'Pierre' (standby), and Lucas Steele as 'Anatole.' The ensemble includes Sumayya Ali, Courtney Bassett, Josh Canfield, Ken Clark, Erica Dorfler, Lulu Fall, Ashley Pérez Flanagan, Paloma Garcia-Lee, Nick Gaswirth, Alex Gibson, Billy Joe Kiessling, Mary Spencer Knapp, Reed Luplau, Brandt Martinez, Andrew Mayer, Azudi Onyejekwe, Pearl Rhein, Heath Saunders, Ani Taj, Cathryn Wake, Katrina Yaukey, and Lauren Zakrin.

Related Articles
Originally from Pittsburgh, Pennsylvania, Nicole began writing for BroadwayWorld in 2010. She currently resides in New York City, where she gets to enjoy far more (read more...)