BWW Morning Brief August 9th, 2017: Broadway Dims the Lights for Barbara Cook and More!
Good morning, BroadwayWorld! Because we know all our readers eat, sleep and breathe Broadway, what could be better than waking up to it? Scroll down for the latest news, and click HERE to learn more about how we've revamped our morning brief for 2017! Want our morning reports delivered via email? Subscribe here!

1)
Legendary Barbara Cook Has Passed Away at 89
by BWW News Desk - August 08, 2017
BroadwayWorld has confirmed that Barbara Cook has passed away at 89. This is an enormous loss for Broadway, the golden age of television and the music world. According to her son, Adam LeGrant, the cause was respiratory failure.. (more...)
---
2)

Breaking: Lea Salonga, Merle Dandridge, Quentin Earl Darrington & Alex Newell Join ONCE ON THIS ISLAND
by BWW News Desk - August 08, 2017
Today, producers Ken Davenport and Hunter Arnold announced that Tony Award winner Lea Salonga, Alex Newell ('Glee'), Merle Dandridge('Greenleaf'), and Quentin Earl Darrington (Cats) will join the cast of the new Broadway production of Once On This Island, which will play the Circle in the Square Theatre (235 W. 50th street, NYC) this fall.. (more...)
---
3)
FOX Reveals Air Date for Live Musical Event A CHRISTMAS STORY; Maya Rudolph to Star
by BWW News Desk - August 08, 2017
FOX's next live musical event, A CHRISTMAS STORY, will air Sunday, Dec. 17 (7:00-10:00 PM ET live/PT tape-delayed) LIVE on FOX. Emmy Award nominee Maya Rudolph ("Saturday Night Live," "Bridesmaids") will star as the mother of nine-year old "Ralphie Parker.". (more...)
---
4)

BWW Flashback: Remembering the Great Barbara Cook
by BWW News Desk - August 08, 2017
Below, BroadwayWorld remembers the legend with some of her most iconic performances: . (more...)
---
5) Breaking: THE GREAT COMET Announces September Broadway Closing; Final Performers for Role of 'Pierre'
by BWW News Desk - August 08, 2017

This just in - NATASHA, PIERRE & THE GREAT COMET OF 1812 will play its final performance on Broadway Sunday, September 3rd at the Imperial Theatre... (more...)
---
---
Today's Call Sheet:
-Broadway will be dimming the lights tonight in honor of Barbara Cook.
New dystopian comedy KEYS premieres at Broadway Bound Theatre Festival!
-AVENUE Q's Danielle K. Thomas returns to Citi Field to sing the national anthem for the Mets vs. Rangers game!
-And ASIAN AMERICAN MIXFEST kicks off at the Atlantic!
---
BWW Exclusive: Get to know the charming cast of MCC's transgender-themed CHARM!
---
What we're geeking out over: Paul Alexander Nolan, Alison Luff, Lisa Howard and more have been announced for the pre-Broadway and Broadway productions for ESCAPE TO MARGARITAVILLE!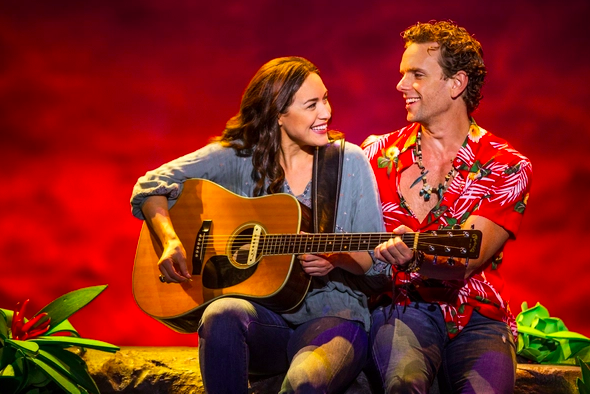 ---
What we're watching: Alex Newell slaying "Mama Will Provide" from ONCE ON THIS ISLAND!
A post shared by Alex Newell (@thealexnewell) on Sep 27, 2016 at 3:00pm PDT
---
Social Butterfly: The Broadway community took to social media yesterday to mourn the passing of Barbara Cook. Check out our roundup here.
---
And a Happy Birthday shout-out to Anna Kendrick, who turns 32 today!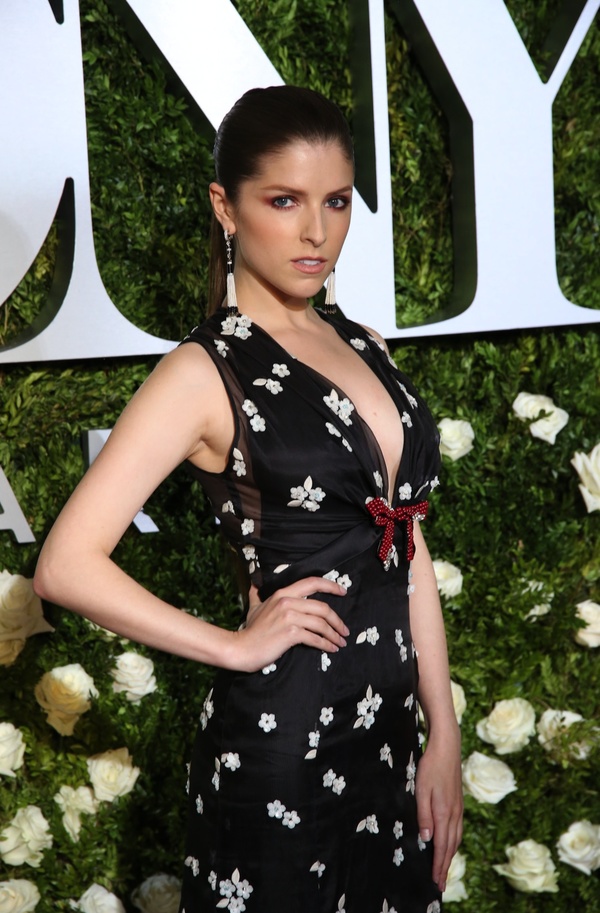 Anna Kendrick is known for her roles in the films PITCH PERFECT, THE COMPANY YOU KEEP, KEND OF WATCH, THE TWILIGHT SAGA, SCOTT PILGRIM SAVES THE WORLD, PARANORMAN and 50/50. In 2010, Kendrick starred opposite George Clooney and Jason Bateman in the film UP IN THE AIR, which earned her a Best Supporting Actress Oscar nomination. The actress was recently seen as 'Cinderella' in the big-screen adaptation of Stephen Sondheim's INTO THE WOODS and just announced she'll be writing a collection of funny essays for Touchstone.
An accomplished theatre vet, Kendrick made her Broadway debut in the 1997 production of HIGH SOCIETY, for which she received a Tony Award nomination. Kendrick's additional theater work includes A LITTLE NIGHT MUSIC, MY FAVORITE BROADWAY/THE LEADING LADIES: LIVE AT CARNEGIE HALL and Broadway workshops of JANE EYRE and THE LITTLE PRINCESS.
---
See you bright and early tomorrow, BroadwayWorld!