An Epic Returns: Meet the Cast of ANGELS IN AMERICA- Now in Previews!
The epic story returns. Tony Kushner's two-part play, ANGELS IN AMERICA makes its way back to Broadway tonight! A cast led by Tony nominee Andrew Garfield and two-time Tony winner Nathan Lane just began previews at the Neil Simon Theatre with Part 1: Millennium Approaches. The 18-week limited engagement has an opening night set for March 25.
As politically incendiary as any play in the American canon, Angels in America also manages to be, at turns, hilariously irreverent and heartbreakingly humane. It is also astonishingly relevant, speaking every bit as urgently to our anxious times as it did when it first premiered. Tackling Reaganism, McCarthyism, immigration, religion, climate change, and AIDS against the backdrop of New York City in the mid-1980's, no contemporary drama has succeeded so indisputably with so ambitious a scope.
This marks the first Broadway revival of Tony Kushner's Angels in America: A Gay Fantasia on National Themes, a Pulitzer Prize and Tony-winner upon its premiere in 1993. The Broadway production is a transfer of last year's sold-out National Theatre production, directed by Marianne Elliott.
Get to know the cast below as they begin Broadway performances!
---
Andrew Garfield (Prior Walter) - Andrew Garfield is an Academy Award®-nominated actor who captivates global audiences with his transformative performances spanning feature films and notable theatre productions. He continues to evolve his body of work in powerful roles and compelling narratives. He was recently seen on stage once again in the National Theatre's production of Angels in America directed by Tony Award®-winning Marianne Elliott. He played Prior Walter, alongside Denise Gough, Nathan Lane, James McArdle and Russell Tovey. This fall, Garfield starred in Andy Serkis' drama Breathe, based on the true story of the handsome, brilliant and adventurous Robin Cavendish (Garfield). Said to only have three months to live after being diagnosed with polio at the age of 28, Robin became a medical miracle and a champion for the disabled as he defied the odds stacked against him and lived until the age of 64. Co-starring Claire Foy, Tom Hollander and Hugh Bonneville, the film, distributed by Bleecker Street and Participant Media, opened in limited release on October 13th. Garfield will soon be seen as the star of the modern noir crime thriller Under the Silver Lake. Set in the underbelly of Silver Lake, California, the film follows an eccentric man who becomes obsessed with the disappearance of his neighbor and the murder of another man. The film is written and directed by David Robert Mitchell and will be distributed by A24 in 2018. In 2016, Garfield appeared on the big screen in Mel Gibson's Academy Award®-nominated World War II epic, Hacksaw Ridge. Based on a true story, Garfield plays U.S. Army medic Desmond T. Doss, who was awarded the Medal of Honor by President Truman for single-handedly saving the lives of over 75 of his comrades while simultaneously under constant enemy fire during the brutal Battle of Okinawa. The film, which co-starred Vince Vaughn, Hugo Weaving, Brenda Griffiths and Teresa Palmer, was released by Lionsgate on November 4th, 2016. Garfield's critically acclaimed performance earned him lead actor nominations at the Academy Awards®, Golden Globe Awards®, Screen Actors Guild Awards and BAFTA Awards. Garfield also starred in Martin Scorsese's adaptation of the literary classic Silence, distributed by Paramount Pictures. The film tells a story of young 17th-century Jesuit missionaries who were persecuted during their search for a priest who had forsaken his faith. The film also starred Liam Neeson and Adam Driver. Additional film credits include: Marc Webb's The Amazing Spider-Man and The Amazing Spider-Man 2, which combined grossed over 1.5 billion at the box-office; Ramin Bahrani's 99 Homes opposite Michael Shannon and Laura Dern; David Fincher's The Social Network, for which he was nominated for a Golden Globe® for Best Supporting Actor; Mark Romanek's Never Let Me Go opposite Keira Knightley and Carey Mulligan; Terry Gilliam's The Imaginarium Of Dr. Parnassus; Spike Jonze's robot love story I'm Here; Robert Redford's Lions For Lambs; Julian Jarrold's Red Riding Trilogy - 1974; and John Crowley's Boy A, for which he earned BAFTA's Best Actor Award in 2008. Garfield made his Broadway debut in 2012 in the revival of Arthur Miller's Pulitzer Prize-winning play Death Of A Salesman, opposite Phillip Seymour-Hoffman and directed by Mike Nichols. His portrayal of Biff Loman earned him a Tony® nomination for Best Featured Actor in a Play.
---
Nathan Lane (Roy M. Cohn) - Nathan Lane appeared most recently in the West End production of Angels in America. Broadway: The Front Page, It's Only a Play, Present Laughter, Merlin, Wind in the Willows, Some Americans Abroad, On Borrowed Time, Guys and Dolls, Laughter on the 23rd Floor, Love! Valour! Compassion! A Funny Thing Happened on the Way to the Forum, The Man Who Came to Dinner, The Producers, The Frogs, The Odd Couple, Butley, November, Waiting for Godot, The Addams Family, and The Nance. Theatre awards include two Tony Awards, five Drama Desk Awards, five Outer Critics Circle Awards, two Obie Awards and an Olivier Award. In 2008 he was inducted into the American Theater Hall of Fame. On television he was last seen as F. Lee Bailey on FX's "The People v. O.J. Simpson: American Crime Story." He has had recurring roles on "Modern Family" and "The Good Wife" as well as many guest appearances. He has received six Primetime Emmy Award nominations, two Daytime Emmy Awards, and the People's Choice Award. Among his many film appearances are Ironweed, The Birdcage (Golden Globe Award nomination, SAG and American Comedy Awards), Frankie and Johnny, The Lion King, Mousehunt, Stuart Little, Nicholas Nickleby, The Producers (Golden Globe nomination), Carrie Pilby and Sidney Hall.
---
Susan Brown (Hannah Pitt) - Susan Brown's numerous stage credits include Husbands & Sons, Harper Regan, The Hour We Knew Nothing of Each Other, Playing With Fire, Henry IV parts one and two and Cardiff East (all for the National Theatre), Romeo and Juliet, Richard III, Easter, Bad Weather (all for the Royal Shakespeare Company), If You Don't Let Us Dream We Won't Let You Sleep, Goodbye To All That, Road, Shirley, Downfall, Gibraltar Strait, and Seagulls, (all for The Royal Court Theatre).Good People (Noël Coward Theatre), Julius Caesar (Donmar at St Ann's Warehouse, New York), Making Noise Quietly, The Wild Duck (both for The Donmar Warehouse). Extensive television credits include "Broadchurch," "Prime Suspect," "Torchwood," "Midsomer Murders," "Call The Midwife," "Silent Witness," "Game of Thrones" playing Septa Mordane. Film includes: Belle, Now is Good, The Iron Lady, Brideshead Revisited, Hope and Glory.
---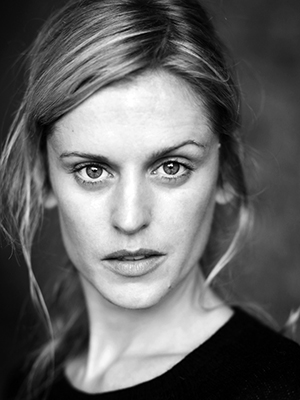 Denise Gough (Harper Pitt) - Irish actress Denise Gough made headlines dominating column inches last year starring in Duncan Macmillan's award-winning play, People Places and Things, which earned her an Olivier Award and a Critics Circle Theatre Award for Best Actress. Her central performance, hailed as a 'tour de force', united critics who heaped praise on her harrowing portrayal of a young addict in rehab. It's a role that firmly positioned Denise as one of the most promising actors of her generation. The play, directed by Jeremy Herrin, transferred from the National Theatre to the West End Wyndham's Theatre. It fast became the hottest ticket in town, so much so that it transferred to New York at St Ann's Warehouse running for an extended period from October 19 to December 3. This year, Denise has starred in multiple projects on stage and screen. She returned to the National Theatre in a new production of Tony Kushner's multi-award winning two-part play Angels in America. Denise recently finished shooting new feature film Colette, alongside Keira Knightley and Dominic West. The film directed by Wash Westmoreland (Still Alice) tells the true story of Colette, one of France's leading female writers in the 1900s. The film explores the complex relationship between Colette and her husband Willy Gauthier-Villars, a celebrated Parisian wit, critic and man about town. Also coming up for Denise is Joe Cornish's The Kid Who Would Be King. The picture follows a band of kids who embark on an epic quest to thwart a medieval menace. Also starring Patrick Stewart and Rebecca Ferguson, it is set to be released on 28th September 2018. Denise will also feature in Jesse Peretz's musical comedy Juliet, Naked, starring Rose Byrne, Ethan Hawke and Chris O'Dowd. Denise has recently starred as the title lead in a new BBC Two thriller, "Paula." Created by playwright and filmmaker Conor McPherson in his first original television series, the revenge thriller follows the fallout in a young chemistry teacher's life after a one-night stand. Directed by Alex Holmes, "Paula" is a four part 60-minute drama. This year, Denise was also seen in John Ridley's six part mini-series "Guerrilla" for ShowTime (USA) and Sky Atlantic (UK). The political drama set in 1970s London follows a couple as they free a political prisoner, start an underground cell and target the Black Power Desk, a secretive counter-intelligence agency that attempted to prevent black activism. The cast includes executive producer Idris Elba, Freida Pinto, Babou Ceesay and Rory Kinnear. Denise also took a small role in BBC Two drama "Apple Tree Yard," an adaptation of Louise Doughty's best-selling psychological thriller, written by Amanda Coe and starring Emily Watson and Ben Chaplin. Also upcoming, Denise stars alongside Andrew Scott in Simon Fellows' feature film, Steel Country. The film follows a small-town truck driver who turns detective when a young boy is found dead in a sleepy part of Western Pennsylvania. His investigations turn into an obsession to prove the boy has been murdered, leading to harrowing consequences. Denise's multi-award-winning stage career is possibly her most impressive achievement to date. 2014 proved to be a pivotal year, as Denise starred in two highly successful productions. Starring alongside Gemma Arterton, Denise played the Cardinal's mistress 'Julia' in Dominic Dromgoole's production of The Duchess of Malfi, at the Sam Wanamaker Playhouse Theatre. At The Royal Court, Denise starred in a production of Adler and Gibb, a high concept satire on the cult of the artist. Under Tim Crouch's direction, Denise received rave reviews for her portrayal of student lecturer 'Louise'. In 2012, her performance in the Lyric Hammersmith's production of Desire Under the Elms saw her win the 'Most Promising Newcomer' at the Critics Circle Theatre Awards. Denise also earned a nomination for an Evening Standard Theatre Awards Outstanding Newcomer for her portrayal of Annie, in the Bush Theatre's production of Our New Girl starring as an Irish nanny with a jealous envy for her host family. Denise's other theatre credits include The Arcola's production of The Painter, Conor McPherson's The Birds, The Royal Court's Oh Go My Man and the RSC's production of Ahasverus. Other theatre credits include The Plough and the Stars, The Birds at the Gate in Dublin, The Grouch at the West Yorkshire Playhouse, Someone Else's Shoes at Soho Everything is Illuminated at Hampstead, The Kindness of Strangers at the Liverpool Everyman Theatre, Robbers at the Tristan Bates Theatre, Jesus Hopped the 'A' Train at Trafalgar Studios, Six Characters in Search of an Author at the Chichester Festival Theatre and As You Like it and By the Bog of Cats at the Wyndham Theatre. Denise's film credits include Ridley Scott's Robin Hood, Ken Loach's Jimmy's Hall and the BAFTA nominated '71 from director Yann Demange. Other credits include Hollows, Complicit, The Kid, Desire and Lecture 21. Her television credits include series three of the hugely popular and BAFTA nominated BBC drama, "The Fall" starring Gillian Anderson and Jamie Dornan and Sky's hit comedy "Stella." Her other credits include Neil Gaimen's Likely Stories from director Iain Forsyth, What Remains, Cuffs, New Tricks, Musketeers, Titanic: Blood and Steel, Waking the Dead, Silent Witness, Tom Hurndall, Messiah V, The Commander, Inspector Lynley Mysteries, Tell Me Lies and Stan Lee's Lucky Man. Outside of her theatrical career, Denise has been an enthusiastic supporter of ERA (The Equal Representation for Actresses) a collective of actresses that want to see women represented on screen, in television and theatre in equal measures the men.
---
Amanda Lawrence (The Angel) - Amanda Lawrence's numerous theatre credits include Angels in America, Here We Go, Light Shining in Buckinghamshire, Damned by Despair, Greenland, and Tristan & Yseult for the National Theatre. Other theatre includes Once in a Lifetime and The Government Inspector at the Young Vic, Nell Gwynn, Anne Boleyn and Henry VIII at Shakespeare's Globe, Mass Observation at the Almeida Theatre, Wormy Close and Gambling at Soho Theatre, Jiggery Pokery for Battersea Arts Centre and on tour, Nocturnal at The Gate Theatre, Brief Encounter, Cymbeline and The Wooden Frock for Kneehigh Theatre, and Nights at the Circus for the Lyric Hammersmith and Kneehigh Theatre, The Firework-Maker's Daughter for Told By An Idiot and the Lyric Hammersmith, and Playing the Victim at the Royal Court. Amanda's television credits include "Will," "Houdini & Doyle," "Enfield Haunting," "Foyle's War," "Mr. Selfridge," "Dead Boss," "Midsomer Murders," "Above Suspicion," "Human Race," "Little Dorrit," "Little Miss Jocelyn," "Doctor Who," "Hotel Babylon," "Afterlife," "The News Never Sleeps." Films include Christopher Robin, Denial, Pan, Suffragette, Mr Turner, Nativity 2: The Second Coming, The Lady, You Will Meet a Tall Dark Stranger, Womb.
---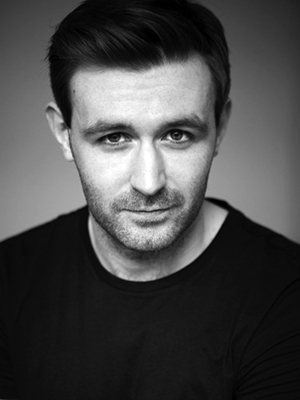 James McArdle (Louis Ironson) - James McArdle's previous theatre works include David Hare's adaptation of Young Chekhov's Platanov and Ivanov at the National Theatre for which he won the Ian Charleson Award and was nominated in the leading actor category at the Evening Standard Theatre awards alongside a shortlist including Sir Kenneth Branagh, Ralph Fiennes and Sir Ian McKellen (The Telegraph). Garnering exceptional reviews across the board for his role of Iothario 'Platanov', Paul Taylor (the Independent) cites James to be "the most stunningly gifted performer to have emerged since the advent of Eddie (Redmayne)" in the Rylance era. Prior to this, James received universal acclaim for his title role in James I: The Key Will Keep The Lock, again at the National Theatre, a co-production with the National Theatre of Scotland and Edinburgh International Festival of three new plays about the 15th Century Scottish Kings. James' further credits for theatre include Macbeth at the Globe, Spur Of The Moment at the Royal Court, The Heart Of Robin Hood for the RSC and a further leading role in the universally acclaimed West End production of Chariots Of Fire. This summer James starred in the heartbreaking, 2 part drama for BBC2 from novelist Patrick Gale, Man In An Orange Shirt, directed by Michael Samuels. Further television credits include Golden Globe and BAFTA nominated The Worricker Trilogy for BBC with Ralph Fiennes and Bill Nighy, the multi-award-winning Appropriate Adult alongside Dominic West and Emily Watson, and the acclaimed "New Worlds" for Channel 4. Straight after finishing his run in Angels in America, James went on to shoot a starring role in The Working Title feature film, Mary Queen Of Scots, directed by Josie Rourke, with Saorise Ronan as Mary Stuart. James plays her half-brother, The Earl of Moray. Further feature credits include Michael Winterbottom's critically acclaimed On The Road which premiered at Berlinale 2017, The Chamber alongside Johannes Kuhnke which premiered at the LFF 2016 as well as Star Wars: The Force Awakens, Private Peaceful and Yann Demange's 71.
---
Lee Pace (Joseph Pitt) - Lee Pace was last seen on Broadway in Larry Kramer's seminal, Tony Award-winning play, The Normal Heart. He starred in the Off-Broadway production Small Tragedy, which garnered him an Outstanding Actor Lucille Lortel Award nomination, as well as in the two-character play Guardians for which he was also nominated for a Lucille Lortel Award. As a member of Group 30 in Juilliard's Drama Division, Pace starred in multiple school productions of Romeo & Juliet, Richard II and Julius Caesar. On screen, he was most recently seen in the box office blockbuster, Guardians of the Galaxy as the intergalactic villain Ronan the Accuser, and in Peter Jackson's The Hobbit trilogy as the Elf King Thranduil. On the small screen, Pace is most notable for his starring role in Bryan Fuller's award-winning and critically-acclaimed series "Pushing Daisies," for which he was nominated for a Golden Globe and Emmy Award in the category of Outstanding Lead Actor. Pace has just wrapped the fourth and final season of AMC's "Halt and Catch Fire." His breakout role in the Sundance hit Soldier's Girl earned him a Gotham Award, as well as his first nomination for a Golden Globe and an Independent Spirit Award. The Peabody Award-winning film followed the true story of a transgendered woman dating a U.S. soldier. His other film credits include Doug McGrath's Truman Capote memoir/biography Infamous opposite Toby Jones, Sandra Bullock and Daniel Craig; Robert De Niro's CIA drama The Good Shepherd opposite Matt Damon; visionary director Tarsem Singh's The Fall, which premiered at the 2006 Toronto International Film Festival; Miss Pettigrew Lives for a Day opposite Amy Adams and Frances McDormand; the Tom Ford directorial debut A Single Man opposite Colin Firth and Julianne Moore; Max Winkler's Ceremony opposite Uma Thurman; Steven Spielberg's Lincoln; and the nomadic vampire Garrett in The Twilight Saga: Breaking Dawn - Part 2. Born in Oklahoma, Pace began his acting career at The Alley Theatre in Houston before training at the Juilliard School.
---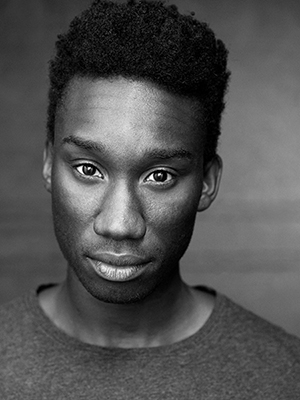 Nathan Stewart-Jarrett (Belize) - Theatre credits include Angels in America (National Theatre), The Pitchfork Disney (The Arcola), Wig Out (Royal Court Theatre), The History Boys (National Theatre), and Big White Fog (Almeida Theatre). Upcoming film: Vita and Virginia, Benjamin, The Kid Who Would Be King. Additional film credits include The Comedian, Don Hemmingway, War Book, The Face of an Angel, Everyday Performance Artist. Television credits include "Do Not Disturb," "The Collection," "Famous in Love," "Houdini and Doyle," "Prey," "Utopia," and "Misfits.
---
Beth Malone (The Angel Alternate) - Beth Malone was nominated for a 2015 Tony Award and Grammy for her game-changing role of "Alison" in Fun Home. Malone most recently starred as the titular character in the world premiere of The Unsinkable Molly Brown, directed by Kathleen Marshall at the MUNY. She originated the role of "June Carter Cash" in Ring of Fire on Broadway, as well as the roles of "Betty Jean" in The Marvelous Wonderettes and "Alison" in Bingo off-Broadway. Other Off-Broadway and Regional include Fun Home (The Public Theater), Annie Get Your Gun (CMT) and Sister Act (ALLIANCE THEATRE). On film, Malone can be seen in Taylor Hackford's The Comedian, co-starring opposite Robert DeNiro and Edie Falco. Other film credits include Hick with Eddie Redmayne, Twist of Faith, The Interview, and the upcoming Brittany Runs A Marathon opposite Jillian Bell. Beth appeared as the recurring character of Claudia Monarch (a surrogate Rachel Maddow) on CBS' "Braindead." Other television credits include "Bull," "The Good Wife," "Reno 911," "Judging Amy," "Laying Low," "What's On?," "One Minute Soaps" and the Fox pilot "Second Nature." She is the author and star of the critically acclaimed one-woman show Beth Malone: So Far.
---
Patrick Andrews (u/s Prior Walter) - Patrick Andrews is a multidisciplinary artist. Select stage: The Iceman Cometh (BAM/Goodman) with Nathan Lane and Brian Dennehy, dir. Robert Falls; American Buffalo (Steppenwolf/McCarter) with Tracy Letts, dir. Amy Morton; the regional premiere of Red (Goodman/Arena), dir. Robert Falls; Metamorphoses (Lookingglass), dir. Mary Zimmerman; Parade (Writers Theatre), Fosse (National tour), dir. Ann Reinking; and various other regional and world premieres on stages across the country. He is currently developing a new dance theatre work with Martha Clarke and has studied and devised performance at Robert Wilson's Watermill Center. Select Film: Henry Gamble's Birthday Party (BAMcinemaFest/Netflix), Chicago Code, Chicago Fire. His choreography extends from art galleries to musicals and music videos, from David Cromer's Cherrywood (Mary Arrchie), working with GLBTQ youth in Queertopia (About Face), and physically and vocally articulating queer-electro-pop music in his band BAATHHAUS with performances ranging from MCA Chicago's David Bowie Is exhibit to Austin's queer music festival Stargayzer and various performance and music venues in between. BAATHHAUS album is available on iTunes and Spotify, music videos and more at baathhaus.com. Patrick was named a Top Theatrical Performance of 2012 (The New Yorker), a Chicago GLBTQIA 30 Under 30 by the Windy City Times and is an ensemble member of American Theatre Company, artistic dir. Will Davis; About Face Theatre and a member of the multi-city artist collective GOLDMINE.
---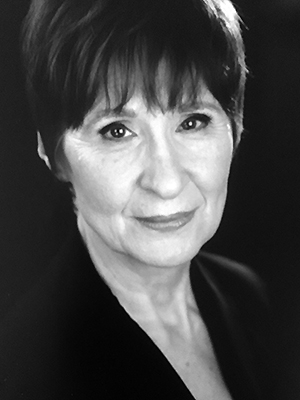 Glynis Bell (u/s Hannah Pitt) - Glynis Bell has been acting professionally for more years than she cares to remember. She was a member if John Houseman's Acting Company with Patti LuPone and Kevin Kline for 2 years. She has performed at regional theatres all over the country including the Repertory Theatre of St Louis, the Cincinnati Playhouse, The Alley Theatre, the Hartford Theaterworks, among numerous others. In addition to numbering 23 of Shakespeare's plays on her resume, her favorite roles include: Martha in Who's Afraid of Virginia Woolf?, Sister Aloysius in Doubt, Daisy in Driving Miss Daisy, Silda in Other Desert Cities, and Ouisa in Six Degrees of Separation. Glynis toured the country with The Vagina Monologues. Among her Broadway credits are: A Doll's House, Part 2; Therese Raquin; The Winslow Boy; Harvey; Looped; Amadeus; and My Fair Lady. She has also appeared in all three incarnations of "Law and Order." Glynis is thrilled to be a part of the glorious Angels in America.
---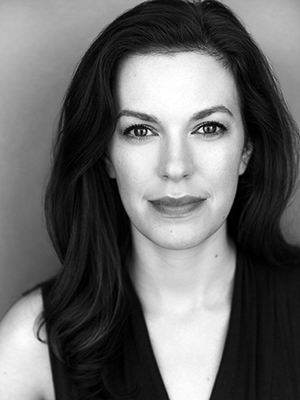 Amy Blackman (u/s Harper Pitt, Angel Shadow) - Amy Blackman couldn't be more grateful to be making her Broadway debut with the Angels in America team. Her theatre credits include The Curious Incident of the Dog in the Night-Time (Repertory Theatre of St. Louis/Cincinnati Playhouse in the Park); Caroline, or Change (Tantrum Theater); Macbeth; Love's Labor's Lost; The Comedy of Errors; Twelfth Night (The Old Globe); and Titanic (The Muny). She received her BFA from the University of Michigan and MFA from The Old Globe/University of San Diego. Love and thanks to Leonard and family on both sides of the pond.
---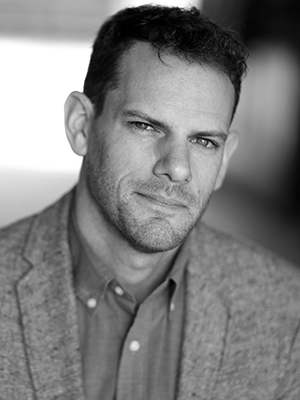 Curt James (u/s Angel Shadow, Dance Captain) - Curt James has worked extensively in the UK, New York and globally. Theater credits include, War Horse (West End and US National Tour); Madama Butterfly in London; Perth and Lithuania; Peter Pan (360 Productions); Much Ado About Nothing as Benedick (Aquila Theater NY); Cymbeline as Posthumous (Brick Theater); The Late Henry Moss and Sick! (Almeida Theatre London); Low Life and The Real Man (Blind Summit); Faeries (Royal Opera House London); The Magic Flute (Welsh National Opera). TV includes "Orange is the New Black" (Netflix), "Time After Time" (ABC), "The Blacklist" (NBC), "Sink Swim Sunk" opposite Laura Linney, and "Modern Aliens."
---
Rowan Ian Seamus MAGEE (Angel Shadow) - Rowan is a puppeteer from Troy, NY, making his Broadway debut! He has performed puppetry for Phantom Limb Company, Trusty Sidekick, Dan Hurlin, Hadar Ahuvia, Chris Green, Spencer Lott, Nick Lehane and Robin Frohardt and toured to Egypt, Turkey, Germany, The Netherlands, Greece, Azerbaijan, and across the United States. In New York City, Rowan has performed at BAM Harvey, the Guggenheim, La Mama, St. Ann's Warehouse, Classic Stage Company, among venues large and small. He's a co-curator for the Object Movement Festival at West Park Presbyterian Church, an UWS winter residency and spring showcase of experimental puppet artists in NYC. Rowan has a BA from Sarah Lawrence College and teaches for Marquis Studios and the Story Pirates.
---
Mark Nelson (u/s Roy M. Cohn) - Ten Broadway shows. Credits include, Herr Schultz in Cabaret (Roundabout Theatre, national tour); My Name Is Asher Lev (Lortel nomination); Einstein in Picasso at the Lapin Agile (Obie Award); Sam Mendes' The Bridge Project (BAM and The Old Vic). Faculty, Princeton University. This is for the angels I knew: Tony, Jim, Bill, Howard, and Scott.
---
Matty Oaks (Angel Shadow) - Broadway Debut! Off-Broadway: Angel Reapers (The Signature, Dir. Martha Clarke); The Tempest (The Public/SITP, Dir. Michael Greif); original Off-Broadway cast of Sleep No More (Punchdrunk) (Winner of the 2011 Drama Desk for Unique Theatrical Experience & 2011 Drama League Nominated Ensemble). New York Theater/Regional: Changers (La Mama, Dir. Spike Jonze); Orchid (Miami). TV: "Gone" (NBC Universal), "Girls," "Gossip Girl," "VH1- You Oughta Know Live." MFA in Dance from NYU-Tisch, BS in Bio & Psych from Dickinson College. Bloc Agency. mattyoaks.com. @mattyoaks
---
Genesis Oliver (u/s Belize) - Broadway debut. Off-Broadway: Empathitrax, How To Live On Earth, Everything Is Ours (Colt Coeur); Primal Play (New Georges); 52nd Street Project. Regional: We Are Proud To Present...(Playmaker's Rep), One Night In Miami...(Baltimore Center Stage), By The Way Meet Vera Stark (ALLIANCE THEATRE), Map of Heaven (Denver Center), Dracula (Actors Theatre of Louisville), Othello (Seattle Shakespeare Company). Commercials for Citibank, KIA, AT&T & others. National Theatre Conservatory (MFA).
---
Jane Pfitsch (Angel Shadow, u/s The Angel) - Broadway: Cabaret (2014 Revival), Les Liaisons Dangereuses (2008 Revival) and Company (2007 Revival). Off-Broadway: Peer Gynt, Allegro (Classic Stage Company); The 39 Steps (New World Stages); Pumpgirl (MTC). Regional credits include: Huntington Theatre Company (IRNE Nomination), Barrington Stage Company, The Old Globe, Williamstown Theatre Festival, Arena Stage (Helen Hayes Nomination), McCarter Theatre Center, San Jose Rep, Cincinnati Playhouse in the Park, Actor's Theatre of Louisville, The Alley Theater, Shakespeare Theater of New Jersey, Capital Repertory Theater, Virginia Stage Company. Film/TV: 27 Dresses and "Elementary." Member of Ensemble Studio Theater. Training: Vassar College and Brown/Trinity MFA Program.
---
Lee Aaron Rosen (u/s Joseph Pitt, Louis Ironson, Fight Captain) - Broadway: The Big Knife, The Normal Heart. National Tour: Cabaret. Off-Broadway: Indian Ink (Roundabout), Gabriel (Atlantic), The Lady From Dubuque (Signature). Regionally, he has appeared at The Old Globe, the Westport Country Playhouse, the Huntington Theatre, the Williamstown Theatre Festival, Baltimore Center Stage, the Barrington Stage Company, The Actors Theatre of Louisville, Ford's Theatre, and the Bucks County Playhouse. TV: "Elementary," "Limitless," "The Good Wife," "The Big C," "Nurse Jackie," "Damages," "Person of Interest," "Law & Order: Criminal Intent." Film: A Kid Like Jake, Saving Private Ryan, Company K, Sidewalk Traffic. In addition to acting, he has worked on the production of several documentaries, including The Destruction of Memory, R.E.M. by MTV, PBS's Superheroes: A Never-Ending Battle, and Extra Innings (currently in production). He has taught classes and workshops to students all around the country, and serves on the faculty of the School of Visual Arts' MFA Visual Narrative program. He received his MFA from NYU's Graduate Acting Program.
---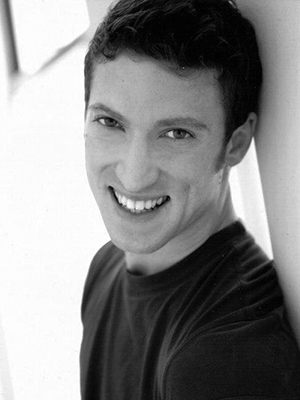 Ron Todorowski (Angel Shadow) - Ron is thrilled to be a part of this iconic piece. As a performer Ron has had a diverse career in musical theater, concert and commercial dance. Broadway credits include Cats, Finding Neverland (original cast), Wicked, Come Fly Away (Resident Director of national tour), Guys and Dolls (Brandy Bottle Bates), The Times They Are A Changin, Movin' Out (Eddie) and Footloose. He starred in London's West End production and first national tour of Movin' Out playing the role of Eddie where he received a Helen Hayes Award for Best Actor in a musical. Off Broadway and other theater credits include Andrew Lippa's The Wild Party, Brigadoon at City Center, Chess for the Actor's Fund with Josh Groban, Barrie Manilow's Copacabana, Spirit, Cinderella, recent workshops of Something To Dance About - An evening of Jerome Robbins, and the recent Hello, Dolly! revival. Ron has performed all over the world with Twyla Tharp Dance, Complexions Contemporary Ballet, Cedar Lake Contemporary Ballet, The Parsons Dance Company, Mia Michaels "RAW" and has guested for many others. Some television and film credits include "Saturday Night Live," "The Today Show," "The View," "Tony Awards," The VMA's and the feature film Winter's Tale. As a choreographer he's created original work for Nate Ruess (music video, Ah-ha!), Holland America, Wayne State University, BC Beat in NYC and was Assistant Choreographer for the Lyric Theater's production of Seven Brides for Seven Brothers as well as Celine Dion's Las Vegas show, "A New Day." Thanks to family, friends and my wonderful agent Lucille DiCampli. I dedicate each performance to my love Ryan Sander.
---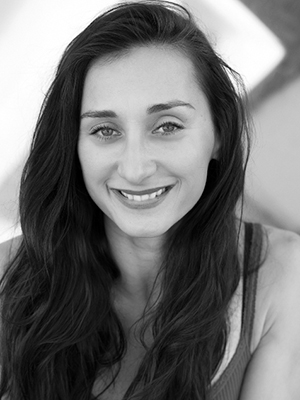 Silvia Vrskova (Angel Shadow) - From Slovakia. Credits include Fiddler on the Roof (Broadway), Armida, The King and I, Cirque du Soleil, Celine Dion's "A New Day," Gloria Estefan, Ballet Hispanico, "87th Annual Academy Awards." Love is all we need!
---
Lucy York (Angel Shadow) - Original cast member of Sleep No More in New York. Lucy has danced at the Metropolitan Opera, Bard Summerscape Festival, and the Beacon Theater. A proud alumna of the Baltimore School for the Arts, where she studied acting; her films have been shown at the Brooklyn and Palm Spring International Shortsfest. She has managed and choreographed for her own dance company, York Dance Works, based in Brooklyn. She is thrilled to be making her Broadway debut in this incredible play!
---