Latest News on Spencer Lott
Stage Credits
  [Off-Broadway]
Off-Broadway World Premiere, 2019
Performer
  [Off-Broadway]
Classic Stage Company World Premiere, 2017
Dr. Butts
Prince Hal
Productions
[Off-Broadway, 2017]
Puppet and Prop Design
Stage
Performances
  [Off-Broadway]
Off-Broadway World Premiere, 2019
Performer
  [Off-Broadway]
Classic Stage Company World Premiere, 2017
Dr. Butts
Prince Hal
Productions
Puppet and Prop Design
Spencer Lott News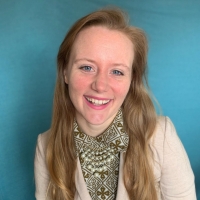 Trusty Sidekick TheaterCompany Announces Leigh Walter as Executive Creative Producer
by Stephi Wild - Jul 28, 2022
Trusty Sidekick Theater Company, New York City's adventurous producer of theatre for young audiences, announces Leigh Walter as Executive Creative Producer.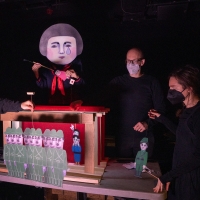 Japan Society Announces 2022-23 Performing Arts Season Featuring Events in Opera, Theater, Dance & More
by Chloe Rabinowitz - Jul 21, 2022
Japan Society has announced its upcoming season of live, in-person performances at the Society with programs spanning traditional to contemporary, across the disciplines of opera, theater, traditional noh, puppetry, dance and more, slated for Fall 2022 and Winter/Spring 2023.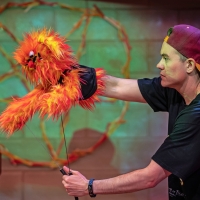 BWW Review: HAND TO GOD at Copley Theatre
by Tina St. Angelo Wetzel - Jun 5, 2022
A puppet show not for children.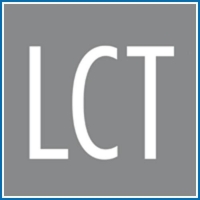 Lincoln Center Theater/LCT3 to Present New Play THE NOSEBLEED, Written and Directed by Aya Ogawa
by Chloe Rabinowitz - May 25, 2022
Lincoln Center Theater/LCT3 announced today a new production of THE NOSEBLEED, written and directed by Aya Ogawa, which will begin performances Saturday, July 16 and run for six weeks only through Sunday, August 28 at the Claire Tow Theater (150 West 65 Street).  Opening night is Monday, August 1.
2022 HERE SPARK Gala to Honor Cheryl Henson and Brian Selznick
by Chloe Rabinowitz - May 20, 2022
The Obie Award-winning HERE has announced the honorees for the 2022 HERE SPARK Gala. On the heels of HERE's Puppetopia festival, and in celebration of HERE's Dream Music Puppetry program, Cheryl Henson will receive the HEREmanitarian Award and Brian Selznick will receive the Avant-Guardian Award.
HERE Announces Full Details for 9000 PAPER BALLOONS
by Chloe Rabinowitz - Oct 21, 2021
HERE has announced full details for 9000 Paper Balloons, created by Spencer Lott and Maiko Kikuchi and directed by Aya Ogawa. 9000 Paper Balloons will begin streaming on Tuesday November 2, 2021 and will remain available for viewing until Friday December 31, 2021.
HERE Announces Programming for 2021-2022 Season
by A.A. Cristi - Jul 22, 2021
The Obie Award-winning HERE has announced programming for its upcoming 2021/22 Season.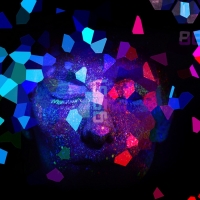 HERE Announces Additional Programming and New Puppeteer Residencies for Fall 2020 Season
by Chloe Rabinowitz - Oct 22, 2020
The OBIE-winning HERE has announced additional programming for its HERE THERE EVERYWHERE fall 2020 season. HERE's expanded online programming continues to innovate with the serial space opera, Only You Will Recognize The Signal, featuring a libretto by Rob Handel, music by Kamala Sankaram, and direction by Kristin Marting.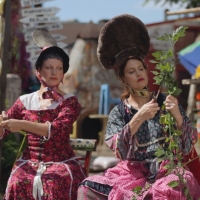 HERE Announces HERE THERE EVERYWHERE, In-Person and Expanded Online Programming
by Chloe Rabinowitz - Jul 7, 2020
The OBIE-winning HERE, has announced HERE THERE EVERYWHERE, a return to live in-person events along with expanded online programming for its summer and fall 2020 season, featuring original relevant works by more than 235 diverse artists. A centerpiece of the season is #stillHERE: IRL, an adventurous new series that reimagines the live experience.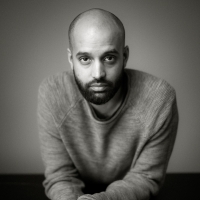 HERE Announces 2020 Recipients of $125K HARP Residencies
by Chloe Rabinowitz - Apr 14, 2020
HERE will welcome Bengali theater-maker Shayok Misha Chowdhury, playwright and director Normandy Sherwood, and instrumentalist gamin and sound & visual composer Sachiyo Takahashi as new members of the HERE Artist Residency Program (HARP).
Spencer Lott Videos
STAGE TUBE: Trailer for Sinking Ship's POWERHOUSE at New Ohio Theatre
by Stage Tube - Oct 29, 2014
Sinking Ship Productions presents the World Premiere of Powerhouse, a new devised play created by director Jon Levin, writer Josh Luxenberg and the Sinking Ship ensemble. Powerhouse runs from November 3 - 23, 2014 in a limited engagement at the New Ohio Theatre, located at 154 Christopher Street between Greenwich and Washington Streets in New York City. Previews begin November 3 for a November 6 opening. Check out a new traielr for the production below!