Latest News on Dominic Dromgoole
Dominic Dromgoole News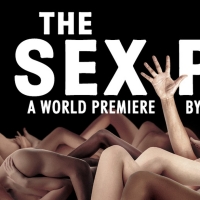 Menier Chocolate Factory Announces Reopening with New Season For 2022/2023
by Stephi Wild - Sep 26, 2022
The Menier Chocolate Factory has announced programming for its Autumn 2022/Spring 2023 season. Learn more about the full season here!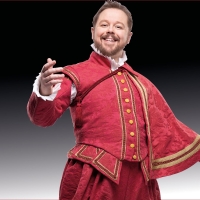 Shakespeare's Globe Teams Up With BBC To Celebrate 25th Anniversary
by Stephi Wild - Apr 19, 2022
The BBC and Shakespeare's Globe have teamed up to celebrate the Globe's 25th Anniversary, broadcasting three films on BBC Four and BBC iPlayer. The productions span across the years with Michelle Terry in Twelfth Night (2021), Emma Rice's A Midsummer Night's Dream (2016) and Gemma Arterton in The Duchess of Malfi (2014).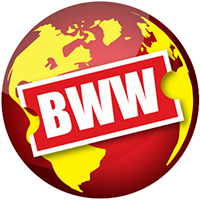 The London Climate Change Festival Will Stream SONG FOR NATURE
by Stephi Wild - Oct 20, 2021
Launched by Janie Dee in 2020, the London Climate Change Festival announces today specially curated concert with an all-star line up Song for Nature will be available on Stream.Theatre for a limited run ahead of the COP26 Climate Change Conference. Directed by Dominic Dromgoole, Song for Nature was conceived to to raise awareness of climate change featuring a spectacular line-up of performances.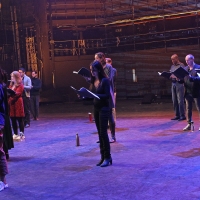 SONG FOR NATURE Will Air on Sky Arts, Featuring David Suchet, Rob Brydon, Brian May, Kerry Ellis, and More
by Stephi Wild - Apr 13, 2021
The London Climate Change Festival will present SONG FOR NATURE, a specially created concert to raise awareness of Climate Change. SONG FOR NATURE  was filmed over three days on stage at the London Coliseum, and all around this iconic building.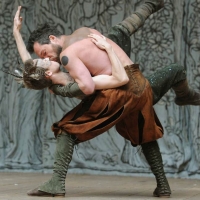 BWW Review: A MIDSUMMER NIGHT'S DREAM, Shakespeare's Globe At Home
by Aliya Al-Hassan - Jun 16, 2020
There will be no outdoor theatre experiences this summer, but that hasn't stopped Shakespeare's Globe from revisiting one of the stalwarts of the summer season; Shakespeare's A Midsummer Night's Dream. Dominic Dromgoole's 2013 production is a classic Elizabethan romp, full of silliness and fun.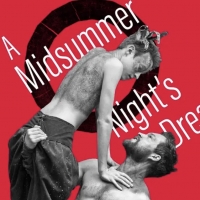 VIDEO: Shakespeare's Globe Will Stream A MIDSUMMER NIGHT'S DREAM Today
by Stephi Wild - Jun 15, 2020
Watch A Midsummer Night's Dream for free, Shakespeare's enchanting, magical comedy, filmed from Shakespeare's most famous stage, the Globe Theatre.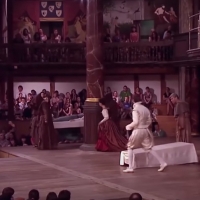 Stream Shakespeare's Globe's ROMEO AND JULIET Now!
by Stephi Wild - Apr 23, 2020
Shakespeare's Globe is streaming Romeo and Juliet for free on its YouTube channel through May 3.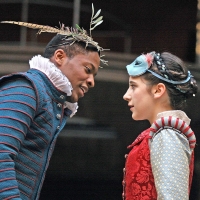 BWW Review: ROMEO & JULIET, Globe Theatre YouTube
by Aliya Al-Hassan - Apr 21, 2020
In many ways, the choice of Shakespeare's Romeo & Juliet is a smart one from Shakespeare's Globe; it is a familiar-enough story to draw in a new audience, while satisfying those who have watched it numerous times. It does, therefore, seem a pity that the Globe has chosen this 2009 version of the world's most famous love story, as it fails to ignite very much passion in either the cast or the audience.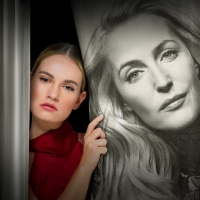 Record 48 Titles Announced For 2020 Fugard Bioscope World Arts Cinema Season
by Stephi Wild - Sep 19, 2019
Presented by Eric Abraham and Ken Forrester Vineyards, the 2020 Fugard Bioscope World Arts Cinema Season features a record 48 titles to be screened as part of its ninth successful year.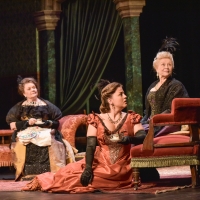 BWW Review: A WOMAN OF NO IMPORTANCE, Richmond Theatre
by Aliya Al-Hassan - Sep 18, 2019
After the broad success of his year-long Oscar Wilde Season, Classic Spring's Dominic Dromgoole has brought the first play in that series, A Woman Of No Importance, on a national tour that kicks off Richmond Theatre's new season this week.
Dominic Dromgoole Videos
STAGE TUBE: Shakespeare's Globe Launches Global 2012 Cinema Season, Sept 26
by Stage Tube - Aug 16, 2012
Shakespeare's Globe in partnership with Arts Alliance Media will release three of its 2011 theatre productions to cinemas in the USA, Australia, New Zealand and the UK. The Globe on Screen season will launch globally from September 26 and will include All's Well That Ends Well, with screenings to commence in the US from October 11, Much Ado About Nothing, from October 23, and Doctor Faustus, from November 8. Watch a season promo video below!