2019 TONY AWARDS: Recap the Acceptance Speeches!
He/She Said What?!
As part of BroadwayWorld's expansive coverage of the 73rd Annual Tony Awards, we're bringing you the full text of all of the acceptance speeches; from the emotional to the humorous, and everything in between. Keep up with all of the winners' speeches with our list below.
Also make sure to stick with BroadwayWorld throughout the night, and into the morning, for all of the best videos, pictures, interviews, and commentary from theatre's biggest night!
---
Celia Keenan-Bolger, TO KILL A MOCKINGBIRD, Best Performance by an Actress in a Featured Role in a Play:
"Thank you so much. I have loved the theater since i was five years old growing up in Detroit. Michigan. I grew up in a neighborhood where my grandparents had a cross burned on their front lawn, beacuase they were being welcoming to black families who were integrating into the neighborhood. They raised my mother and her siblings alongside those families. When my mother met my father, instead of moving to the suburbs, they raised me and my brother and sister in that same neighborhood. Now I'm standing here accepting this award for playing Scout Finch in To Kill a Mockingbird is incredibly moving to me. I have to thank Scott Rudin for making this production happen, Aaron Sorkin for making it relevant, Bartlett Sher for making me brave, and of course Harper Lee for making the greatest literary heroine of all time. There is a small army of laborers at the Shubert Theater who making coming to work eight times a week not only an honor, but a joy. The extraordinary cast, especially Gideon and Will. My husband, John, my father and mother, who I miss so much. My bother and sister. My friends, I have the most incredible friends in the whole world and they take care of me and love me when I'm not winning a Tony award. Thank you."
Bertie Carvel, INK, Best Performance by an Actor in a Featured Role in a Play:
"Wow. This is amazing and also a completely horrific experience. The nerves are like nothing else. Actors are a bit like nuclear warheads, which is to say, toxic maybe, best handled with care bit entire pointless if it's not for the people who get them to the place where they need to do their work. So I just want to say a huge thank you to everyone at the Almeda Theatre, at the Duke of Yorks Theatre, Sonia Friedman Productions and above all Manhattan Theatre Club for the welcome we've had here. I want to say thank you to everyone backstage at the Samuel J. Freidman theatre who do the show 8 times a week. I want to say thank you to my wife, my wife and my wife. My mother is very sick in hospital in London and I wish I was there with her but I'm so proud that I'm here with all of you. Mum, I love you and I wouldn't be anything without you. Thank you all so much, I'm really moved."
Elaine May, THE WAVERLY GALLERY, Best Performance by an Actress in a Leading Role in a Play:
"Thank you. I've never won a nomination for acting before, so I want to tell you how I did it. I got in a play written by Kenneth Lonergan. It was about his family, I played his grandmother. My director was Lila Neugebauer. My producer was Scott Rudin. My family was played by everyone you ever wanted to be on stage with. Joan Allen was my daughter, Lucas Hedges was my grandson, David Cromer was my son-in-law, and Michael Cera was my only friend. And at the end of the play I died. Now my death was described on stage by Lucas Hedges so brilliantly. And he described the death, my death, he described it so heartbreakingly, he was so touching, that watching from the wings, I thought: "I'm going to win this guy's Tony."
André De Shields, HADESTOWN, Best Performance by an Actor in a Featured Role in a Musical:
"Baltimore Maryland, are you in the house? I hope you're watching at home. Because I am making good on my promise that I would come to New York and become someone you would be proud to call your native son. So, Baltimore please help me in giving massive bouquets of raging appreciation to the American Theatre Wing, to the Broadway League, the tony committee for nominating me and the tony voters for making sure I got this marvelous prize. There are not enough minutes for me to name the many people who, during my 73 years on the earth plane, have loved me into consciousness. So I would like to share with you just 3 cardinal rules of my sustainably and longevity: 1. Surround yourself with people whose eyes light up when they see you coming. 2. Slowly is the fastest way to get to where you want to be. 3. The top of one mountain is the bottom of the next, so keep climbing."
Rachel Chavkin, HADESTOWN, Best Direction of a Musical:
"Thank you. Thanks a lot. I'm nervous so I'll use notes. Thank you to my beautiful husband and our friends and families, both my folks who are here tonight, and my grandparents who are not, and our entire family out in Iowa. Thank you to the entire Hadestown family, onstage and offstage at the Walter Kerr. Past and present, from Vermont to downtown in Canada and in London. Thank you to our relentless creative team and every single assistant and associate who has touched this show, and to all the theaters who have supported us over the years and years. And to our producers, who believed along with us that the music and the message of this show needed to be heard. And thank you most of all to Anais Mitchell. I watched the show again two nights ago and was undone all over again when the beauty of your vision for the world and how we heal ourselves through song and through each other. My folks raised me with the understanding that life is a team sport, and so is walking out of hell. That is what at is at the heart of this show, its about whether you can keep faith when you are made to feel alone. And it reminds us that is how power structures try to maintain control, by making you feel like you're walking alone in the darkness, even when your partner is right there at your back. And this is why I wish I wasn't the only woman directing a musical on Broadway this season. There are so many women who are ready to go, there are so many artists of color who are ready to go, and we need to see that racial diversity and that gender diversity reflected in our critical establishment, too. This is not a pipeline issue, it is a failure of imagination by a field who's job is to imagine the way the world could be, so lets do it. Thank you, thank you."
Ali Stroker, OKLAHOMA!, Best Performance by an Actress in a Featured Role in a Musical:
"Thank you. Thank you so much. This award is for every kid who is watching tonight who has a disability, who has a limitation or a challenge who has been waiting to see themselves represented in this arena. You are. There are so many people who I need to thank. First I want to thank my representation: Jed, Ted and Rachel. Next, I want to thank my Oklahoma family Eva, Daniel and my entire cast. Thank you for having my back. Finally, I need to thank my home team. My best friends who have held my hands and pulled me around New York City for years, helping me. And finally, my family Jake, Alyssa, JP, Tory and Dan. Mom and dad, thank you for teaching me to use my gifts to help people. I love you. We did it!"
THE BOYS IN THE BAND, Author: Mart Crowley, Best Revival of a Play:
"I'm going to start talking, because we only got sixty seconds. I want to thank David Stone, who is the consummate showman. David, I'm sure it was all those gorgeous ads in the New York Times that did this. Also in the New York office, Aaron Glick, and Patrick Catullo, both of whom were very patient with me, and I thank you two for that. And then there is the man about several towns, that would be Hollywood and New York, that's Ryan Murphy. It was Ryan's idea from the beginning to revive this play on Broadway, and he optioned it in 2016. He's ahead of so many curves he makes my head spin. So, thank you, Ryan, deeply. And then there is the great Mantello, that's Joe Mantello. Hi Joe, hi Paul, I love you and thank you, I never ever thought when I was your fan as an actor and a director that I'd work with you. Thank you so much. And I'd like to dedicate this award to the original cast of nine brave men, who did not listen to their agents when they were told that their careers would be finished if they did this play, and they did it, and here I am, thank you."
Sam Mendes, THE FERRYMAN, Best Direction of a Play:
"I'm heartbroken not to be there - I am making a new movie in Scotland and am completely unable to take the time away. But to state the obvious, I'm utterly thrilled. It's a little bit bonkers trying to make theatre on Broadway - to be dealing with something so fragile in such a rough and tumble environment. But when it works, it's like nowhere else in the world. So I'm hugely grateful for the embrace New York has given this play and this production. The Ferryman was a special experience from the moment that Jez Butterworth - in his typically mad and beautiful way - handed me the script in a plastic bag at a football match... Special producers - Sonia Friedman, Caro Newling and the Royal Court; two entire companies of very special actors; a special group of collaborators; special babies, special rabbits, special geese....and of course a very, very special play. I have lost count of the times on this job that I've counted my lucky stars. And now, again, I'm left to reflect on what a privilege - what an absolute privilege it is - to be able to tell stories for a living."
HADESTOWN, Music & Lyrics: Anaïs Mitchell, Best Original Score (Music and/or Lyrics) Written for the Theatre:
"Thank you so much for this. It's been a really, really long road with this show, so I share this with so many people. Ben Matchstick, Michael Chorney, and everyone from the early days in Vermont where this show began, Todd Sickafoose, Righteous Babe, Ani, Justin, and everyone who was involved in the studio record we made of this music in 2010. The force of nature that is Rachel Chavkin, and the creative team that she and I have built over years. Especially want to shout out Ken Cerniglia, our dramaturg and Liam Robinson, our MD and vocal arranger. This music wouldn't be what it is without our orchestrators, Michael and Todd. Also want to thank our producers who have always put the art first with this show. There are so many people I'm sure I'm forgetting, but the main ones always by my side forever and ever: my beautiful manager, Liz, and the love of my life and editor and chief, Noah, the strongest, most gentle man, and our five year old, Ramona, who has been hosting her own award show this week, which is called 'The Monie Awards.' I just want to say three things I have learned working on this show for so long about trying to make a musical, that I also think are true about trying to make good change in this world. 1. Nobody does it alone, and 2. It takes a long time, and 3. It is worth it. "
OKLAHOMA! - Best Revival of a Musical:
"So many people to thank. So I'm going to start. Thank you first to the Fisher Center for birthing this production. Thank you to St Ann's Warehouse for raising this production. Thank you Avi for your belief and thank you this team of Broadway producers for giving it its improbable life. Jen, thank you so much for teaching me about love, life and art. And my parents for taking me to my first Roger's and Hammerstein musical at the age of 8. Hence when this began, Thank you to everyone at Circle in the Square every night. And Concord, R & H, Vicki and Ted Chapin for your support. And our visionary director Daniel Fish who saw something in a 1943 musical about people living in 1906 that speaks directly to 2019. Oklahoma reminds us that when we try to define who we are as a community, by creating an outsider, it can end in tragedy, Near the end of Oklahoma. Laurie is trying to make sense of great loss and Aunt Elller tells her, "Lots of things happen to folks. That's how it is. Cradle to grave. You got to be hardy. You got to be tough because the sweet and tender things in life happen to those who are tough." We are living through difficult times but we have to be hardy. We have to be tough, because the sweet and tender things in life can happen and they are too wonderful to miss. And this is pretty sweet and tender so thank you so much."
Bryan Cranston, NETWORK, Best Performance by an Actor in a Leading Role in a Play:
"Finally, a straight, old white man gets a break! To all the producers of network, especially the national theatre in London where it all started. thank you to Mark Subias, and Danny Raggatt and Bill Timoney, and all the stage management people that we have: Tim Sherri, and Ray, and everybody backstage who touches me in more ways than one. Wait, not in a #MeToo way, but really in a lovely way, and that's Tim and Mikey and Anna Marie and Jenny and Cat. Thank you all very much. Lee Hall just adapted a magnificent play from a masterpiece by Paddy Chayefsky. It was then given to Ivo Van Hove and his crazy unpredictable wonderfulness and his entire creative just made a mesmerizing theatrical experience for us all, especially the actors. We have a company that I worked with that are some of the finest human beings that I've ever associated with. I will miss you greatly. To my lovely wife Robin who always wanted me, encouraged me to go be mad as hell every night, but just don't bring it home. Howard Beale is a fictitious TV newsman who found his way in the line of fire because of his pursuit of truth. And, I would like to dedicate this to all the real journalists around the world, both in the press, and the print media, and also broadcast media, who actually are in the line of fire with their pursuit of the truth. The media is not the enemy of the people. Demagoguery is the enemy of the people. Thank you very much, good night."
THE FERRYMAN, Author: Jez Butterworth, Best Play:
Thank you so much. 25 years ago tonight, I moved to the countryside out of London with no money at all, to write my first play, Mojo, with just a dream in my heart and about 30 quid of my mum's money in my pocket. It was literally this evening 25 years ago. I'm 50 now and this is my first one of these so thank you so much for that. I want to dedicate this to the families of the disappeared. And to everyone who lost loved ones in the troubles. One of those people and you can see where this is going, I mentioned it earlier but Laura Donelley's uncle was killed by the IRA. That's the birth of this story and so where is she? That's yours, mate. There you go. Thank you. I just want to say, a big thank you. It took over 50 actors over the last 9 months to tell our story, some of whom are here, some of whom are back in London, some of whom are watching from the viewing room, hello. And an incredible team of co-producers and investors. You're the unsung heroes of our industry, You allowed this to happen. This was a big play an audacious play. Jez, you wrote a monster. And thank you to everybody standing on the stage and who supported us over the last 9 months we felt so welcome. Thank you."
Santino Fontana, TOOTSIE, Best Performance by an Actor in a Leading Role in a Musical:
"Thank you so much. I want to thank the American Theatre Wing and the Broadway League for this incredible honor. I'm from a very small town and the Tony Awards was the only way i was ever able to see anybody who professionally made a living in the arts. It was incredibly important to me as a child. I have to thank my parents and my sister who are back in Washington State - the one that's like the stamp - for always being supportive and never telling me no. My grandfather telling me the power about story telling and imbuing that passion into me and telling me i can. For my Tootsie family, I love you, you're at the party, do not leave, do not leave. My wife, I love you, know that wouldn't be possible without you, or our baby girl who will be coming and I can't wait for her to come. And also, there are two people that I have thought of every day since we have started: my grandmother who passed away awhile ago, named Delmira Perrera, who was a fiery red-headed woman with a singular voice and a passion and a spirit that you wanted to walk into the room and every day i get to bring her into that room and its been the best experience of my life. Also, Ken Washington was a teacher and a mentor who single handedly changed my life by telling me, 'You are an actor and anything that you do that doesn't help feed that is a waste of your time,' and took my hand and he told me that the skills that I would need to tell other people's stories and be able give up all the crap and focus on the soul of a person, so that we could all come together. Thank you very much thank you very much."
Stephanie J. Block, THE CHER SHOW, Best Performance by an Actress in a Leading Role in a Musical:
"Oh my goodness, I have always been a theatre nerd. This is not a speech, this is a journal entry from when I was about 12 or 13, talking about how I just wanted to desperately be part of this community and what it might feel like to win a tony award and 30 some years later I stand here and I would tell that little girl it was nothing you expected and everything that you needed. Thank you to the American Theatre Wing and the Broadway League for this honor and this incredible view. And to god for my life. To the goddess Cher for her life and her legacy. To all those who gave their time, their talent and their treasure, to bring this story to the stage, to Jason Moore and Rick Ellis, all of our designers, all of our creative. The great Bob Mackie. To my backstage stage team Kate, Mel and Kyle. I have 29 costume changes and it does not happen without those 3 people. To my representation. Tim Marhsall, Don Berg and Lisa. And I love you Patrick and John. To my voice teacher Jill, she is an angel and I love you. To my parents who always said follow your heart. Baby Vivi momma won a trophy. But how I always tell you it's not about winning little girl its about showing up, doing your best, loving all people and finding joy along the way. And to my husband Sebastian, you are more than I could ever deserve and I'm telling this on national TV if you ever leave me I am going with you. Thank you very much!"
HADESTOWN, Best Musical:
"Anais Mitchell, Rachel Chavkin, the entire creative team of Hadestown had a vision for how the world could be. If Hadestown stands for anything, it's that change is possible. That in dark times, spring will come again. Our path to Broadway is like a caravan: from a refurbished school bus in Vermont, to a world premiere in the New York Theatre Workshop, to the Citadel Theatre in Canada, to London's National Theatre, and finally to our home at the Walter Kerr theatre on Broadway. Along the way our caravan has swelled as we added artists, theater makers, co-producers, audiences, all of whom have been swept up by the enduring power of love and hopeful spirit that is at the center of our story. Our extraordinary creative team is a model for genuine collaboration serving up this staggering fusion of music, story, movement, and design. Every night at the Walter Kerr, the actors, musicians, everyone working backstage in the house, bringing the world back into tune, at least for a moment. The caravan continues, we welcome all of you to join us and celebrate the power of theater and the power of community. We raise our cups to you."
"To the world we dream about and the one we live in now. To all of us, thank you!"

Related Stories
More Hot Stories For You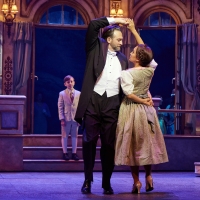 Photos: First Look at Ashley Blanchet, Graham Rowat, Gavin Lee, and More in Paper Mill's THE SOUND OF MUSIC

December 3, 2022

Paper Mill Playhouse (Mark S. Hoebee-Producing Artistic Director; Michael Stotts- Managing Director), recipient of the 2016 Regional Theatre Tony Award, has released production photos for The Sound of Music. 
---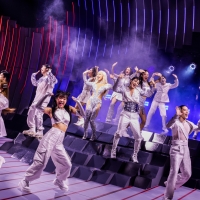 KPOP Producers Issue Letter in Response to New York Times Review

December 3, 2022

In response to Jesse Green's review of KPOP from the New York Times, the producers of KPOP have issued a response letter, requesting that Green 'issue an apology to the cast and creators of [KPOP] for the insensitive and, frankly, offensive review.'
---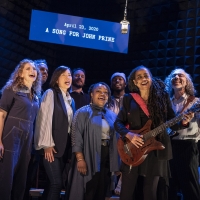 Suzan-Lori Parks' PLAYS FOR THE PLAGUE YEAR to Return to The Public in April 2023

December 2, 2022

After a truncated run as a result of several COVID-19 cases in the company, Suzan-Lori Parks' theatrical concert PLAYS FOR THE PLAGUE YEAR will be returning for an engagement in The Public Theater's Joe's Pub in April 2023.
---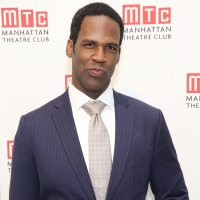 Broadway Actor Quentin Oliver Lee Passes Away at 34

December 2, 2022

Broadway actor Quentin Oliver Lee, who most recently starred Off-Broadway in Heather Christian's Oratorio For Living Things, has passed away at age 34 from colon cancer. 
---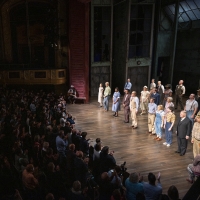 TO KILL A MOCKINGBIRD Faces New Legal Troubles

December 2, 2022

In 2019 the producers of the Broadway adaptation of To Kill a Mockingbird sought to prevent small theaters around the country from staging an earlier dramatization of the novel. Now, the publisher of the earlier adaptation of the novel is seeking the stop the Broadway version of To Kill a Mockingbird from being staged at a variety of venues.
---