Now Playing Onstage in Montana - Week of 4/13/2014
View All Show Listings for Montana
Click Here to View BroadwayWorld.com Montana Calendar
Midtown Men
in Broadway" border="0" height="100" width="100" align="right">
THE MIDTOWN MEN
Alberta Bair Theater
4/15-4/15/2014
Featuring the four stars from the original Broadway cast of Jersey Boys. They took Broadway by storm in one of the biggest hits of all-time and now they're together again! The
Midtown Men
are taking their sensational sound on the road for their third national tour. Bringing to life their favorite sixties hits from The Beatles,
The Beach Boys
, Motown, The Four Seasons and more. Tony Award winner
Christian Hoff
,
Michael Longoria
,
Daniel Reichard
and Tony Award nominee J.
Robert Spence
r, star in this one-of-a-kind concert experience celebrating the music that defined the '60s. This marks the first time the principal cast of a high-profile musical has sky-rocketed as a completely new entity - this is not mimicry or tribute, it's a true celebration of the music of an era.
Click Here for More Information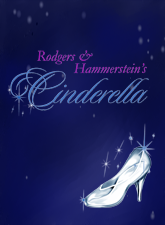 CINDERELLA
Big Sky Community Corporation
4/16-4/16/2014
The timeless enchantment of a magical fairy tale is reborn with the Rodgers & Hammerstein hallmarks of originality, charm and elegance. Originally presented on television in 1957 starring
Julie Andrews
, Rodgers & Hammerstein's CINDERELLA was the most widely viewed program in the history of the medium. Its recreation in 1965 starring
Lesley
Ann Warren
was no less successful in transporting a new generation to the miraculous kingdom of dreams-come-true, and so was a second remake in 1997, which starred Brandy as Cinderella and
Whitney Houston
as her Fairy Godmother. As adapted for the stage, with great warmth and more than a touch of hilarity, the hearts of children and adults alike still soar when the slipper fits.Music by Rodgers, Richard; Book by
Oscar Hammerstein
II; Lyrics by
Oscar Hammerstein
II
Click Here for More Information
SOUTH PACIFIC
University of Great Falls
4/11-4/19/2014
Set in an island paradise during World War II, two parallel love stories are threatened by the dangers of prejudice and war. Nellie, a spunky nurse from Arkansas, falls in love with a mature French planter, Emile. Nellie learns that the mother of his children was an island native and, unable to turn her back on the prejudices with which she was raised, refuses Emile's proposal of marriage. Meanwhile, the strapping Lt. Joe Cable denies himself the fulfillment of a future with an innocent Tonkinese girl with whom he's fallen in love out of the same fears that haunt Nellie. When Emile is recruited to accompany Joe on a dangerous mission that claims Joe's life, Nellie realizes that life is too short not to seize her own chance for happiness, thus confronting and conquering her prejudices.Music by Rodgers, Richard; Lyrics by
Oscar Hammerstein
II; Book by
Oscar Hammerstein
II &
Joshua Logan
; Adapted from the Pulitzer Prize winning novel
Click Here for More Information
MIDSUMMER NIGHT'S DREAM
NOVA CENTER FOR THE PERFORMING ARTS
4/4-4/20/2014
Midsummer Night's Dream - Gods mix with mortals, a feuding king and queen unleash magical practical jokes on one another, spells yield improbable love affairs and a band of comical tradesmen wander into an enchanted wood and are transformed in the most unlikely ways in Shakespeare's most popular and enduring comedy.
Click Here for More Information
CHURCH BASEMENT LADIES 2: A SECOND HELPING
Billings
Studio Theatre
4/12-4/27/2014
A sequel to the popular Church Basement Ladies, Church Basement Ladies 2 is a humorous dedication to the stalwart, underappreciated women who volunteer to work in the church kitchen. The world is changing in this small, rural Minnesota community, and the ladies of the Lutheran church basement kitchen deal with it all through their heartwarming humor and hilarious antics. They serve all events, from the High School students at the Luther League Banquet to the rise and fall of a Viking's Super Bowl Sunday. From the matriarch to the young mom-to-be, they find strength in each other as they serve all from below the "House of God!"
Click Here for More Information
View All Show Listings for Montana
Click Here to View BroadwayWorld.com Montana Calendar