Now Playing Onstage in Minneapolis - Week of 12/08/2013
View All Show Listings for Minneapolis
Click Here to View BroadwayWorld.com Minneapolis Calendar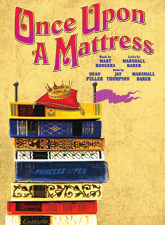 ONCE UPON A MATTRESS
Plymouth Middle School
12/6-12/14/2013
Once Upon a MattressIf you thought you knew the story of 'The Princess and The Pea,' you may be in for a walloping surprise! Did you know, for instance, that Princess Winnifred actually swam the moat to reach Prince Dauntless the Drab? Or that Lady Larken's love for Sir Harry provided a rather compelling reason that she reach the bridal altar post haste? Or that, in fact, it wasn't the pea at all that caused the princess a sleepless night? Carried on a wave of wonderful songs, by turns hilarious and raucous, romantic and melodic, this rollicking spin on the familiar classic of royal courtship and comeuppance provides for some side-splitting shenanigans. Chances are you'll never look at fairy tales quite the same way again.
Click Here for More Information
NAKED STAGES
Pillsbury House Theatre
12/4-12/14/2013
Pillsbury House Theatre:Zainab Musa, Moheb Soliman, Emily Zimmer.
Click Here for More Information
MIRACLE ON 34TH STREET THE MUSICAL
PARADISE CENTER FOR THE ARTS
12/6-12/15/2013
Kris Kringle takes on the cynics among us in this musical adaptation of the popular holiday favorite. In his inimitable style,
Meredith Willson
(THE MUSIC MAN, THE UNSINKABLE
Molly Brown
), tells us the classic story of the year. A white-bearded gentleman claiming to be the real
Santa Claus
brings about a genuine MIRACLE ON 34TH STREET, spreading a wave of love throughout New York City, fostering camaraderie between Macy's and Gimbel's Department Stores, and convincing a divorced, cynical single mother, her somber daughter and the entire state of New York that
Santa Claus
is no myth.Filled with humor, spectacle (the opening scene takes place at none other than Macy's famous Thanksgiving Parade) and such beloved songs as "Pinecones and Hollyberries,"¯ "It's Beginning To Look A Lot Like Christmas"¯ and "My State, My Kansas,"¯ this joyous, heart-warming musical is pure family entertainment, wholesome without being cloying. With its built-in audience base, MIRACLE ON 34TH STREET THE MUSICAL is the perfect holiday treat for any theatre!
Click Here for More Information
LEGALLY BLONDE
EASTVIEW HIGH SCHOOL
12/6-12/15/2013
Harvard's beloved blonde takes the stage by pink storm in this fun, upbeat musical about self-discovery. Based on the adored movie, LEGALLY BLONDE: THE MUSICAL stays true to form with a peppy score and playful book. This musical is ridiculously enjoyable from start to finish.Elle Woods appears to have it all. Her life is turned upside-down, however, when her boyfriend dumps her so he can start getting serious about his life and attend Harvard Law. Determined to get him back, Elle uses her charm to get into Harvard Law. At school, she struggles with peers, professors, and Warner Huntington. With the help of Paulette and Emmett, though, Elle quickly realizes her potential and sets out to prove herself to the world.This musical is relatively new to the theatre world, catering to the present-day's generation and culture. LEGALLY BLONDE: THE MUSICAL is perfect for high school and community theatre, featuring a large ensemble and several big song-and-dance numbers.
Click Here for More Information
ANNIE JR
FRONT PORCH MUSICAL THEATRE
12/6-12/15/2013
Leapin' Lizards! The popular comic strip heroine takes center stage in one of the world's best-loved musicals. With equal measures of pluck and positivity, little orphan ANNIE charms everyone's hearts, despite a next-to-nothing start in 1930s New York City. She is determined to find her parents, who abandoned her years ago on the doorstep of a New York City Orphanage run by the cruel, embittered Miss Hannigan. With the help of the other girls in the Orphanage, ANNIE escapes to the wondrous and magical world of NYC. In adventure after fun-filled adventure, ANNIE foils Miss Hannigan's evil machinations and befriends President Franklin Delano Roosevelt. She finds a new home and family in billionaire Oliver Warbucks, his personal secretary
Grace Farrell
, and a lovable mutt named Sandy.ANNIE JR. is ideal for productions involving different grade levels, or for middle schools where students may be maturing at different rates. The cast size and age range of the parts are flexible and the bright, tuneful score is easy to sing and filled with familiar numbers.
Click Here for More Information
SHREK
Jewish Community Center
OF GREATER ST PAUL AREA
12/12-12/15/2013
SHREK THE MUSICAL, based on the OscarĀ® winningDreamWorks film that started it all, brings the hilarious story ofeveryone's favorite ogre to dazzling new life on the stage. Ina faraway kingdom turned upside down, things get ugly when an unseemlyogre "" not a handsome prince "" shows up to rescue a feisty princess.Throw in a donkey who won't shut up, a bad guy with a SHORT temper, acookie with an attitude and over a dozen other fairy tale misfits, andyou've got the kind of mess that calls for a real hero. Luckily,there's one on hand...and his name is Shrek. Full of all-new songs, great dancing and breathtaking scenery, SHREK THE MUSICAL is part romance, part twisted fairy tale and all irreverent fun for everyone!**AVAILABLE FOR LICENSES FOR PERFORMANCES BEGINNING JUNE 2013**
Click Here for More Information
DISNEY'S ALICE IN WONDERLAND JR
COLUMBIA ACADEMY
12/12-12/15/2013
Join Alice's madcap adventures in Wonderland as she chases the White Rabbit, races the Dodo Bird, gets tied up with the Tweedles, raps with a bubble-blowing Caterpillar, and beats the Queen of Hearts at her own game! Roles are plentiful, including three Cheshire Cats and dozens of other wonderfully wacky characters. Disney's ALICE IN WONDERLAND JR. is a fast-paced stage adaptation of featuring updated dialogue and new arrangements of such classic Disney songs as "I'm Late," "The Un-birthday Song" and "Zip-A-Dee-Doo-Dah."
Click Here for More Information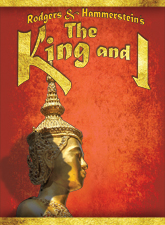 THE KING AND I
Bemidji Community Theater
12/6-12/15/2013
The King and IEast versus West makes for a dramatic, richly textured and ultimately uplifting tale of enormous fascination. It is 1862 in Siam when an English widow,
Anna Leon
owens, and her young son arrive at the Royal Palace in Bangkok, having been summoned by the King to serve as tutor to his many children and wives. The King is largely considered to be a barbarian by those in the West, and he seeks Anna's assistance in changing his image, if not his ways. With both keeping a firm grip on their respective traditions and values, Anna and the King grow to understand and, eventually, respect one another, in a truly unique love story. Along with the dazzling score, the incomparable
Jerome Robbins
ballet, 'The Small House of Uncle Thomas,' is one of the all-time marvels of the musical stage.
Click Here for More Information
SWEENEY TODD
CHAMELEON THEATRE CIRCLE
12/7-12/22/2013
The rare instance of a musical thriller,
Stephen Sondheim
and
Hugh Wheeler
's chilling, suspenseful, heart-pounding masterpiece of murderous barber-ism and culinary crime tells the infamous tale of the unjustly exiled barber who returns to 19th century London seeking revenge against the lecherous judge who framed him and ravaged his young wife. His thirst for blood soon expands to include his unfortunate customers, and the resourceful proprietress of the pie shop downstairs soon has the people of London lining up in droves with her mysterious new meat pie recipe!Sophisticated, macabre, visceral and uncompromising, SWEENEY TODD nevertheless has a great sense of fun, mixing intense drama with howlingly funny moments of dark humor: audiences find themselves laughing hysterically one moment and gasping in surprise the next.At the show's core is a challenging score of epic proportion with two tasty tour de force roles in Sweeney and his comic female accomplice Mrs. Lovett. Although it has been extremely popular with opera companies and in concert presentation, SWEENEY TODD is equally effective as an intimate chamber musical.
Click Here for More Information
DRIVING MISS DAISY
The Jungle Theater
11/8-12/22/2013
Jungle Theater:
Alfred Uhry
; dir: Bain Boehlke.
Click Here for More Information
BLACK NATIVITY: A HOLIDAY CONCERT
Penumbra Theatre Company
12/12-12/22/2013
Penumbra Theatre Company:
Click Here for More Information
THE LAST NIGHT OF BALLYHOO
Commonweal Theatre Company
11/15-12/23/2013
Alfred Uhry
.
Click Here for More Information
A YEAR WITH FROG AND TOAD- TYA
OLD LOG THEATER
11/18-12/29/2013
Arnold Lobel
's well-loved characters hop from the page to the stage in A YEAR WITH FROG AND TOAD TYA, the Theatre of Young Audiences version of Robert and
Willie Reale
's Tony-nominated musical. This whimsical show follows two great friends -- the cheerful, popular Frog and the rather grumpy Toad -- through four, fun-filled seasons.Waking from hibernation in the Spring, Frog and Toad plant gardens, swim, rake leaves, go sledding, and learn life lessons along the way. The two best friends celebrate and rejoice in their differences that make them unique and special. Part vaudeville, part make believe, all charm, A YEAR WITH FROG AND TOAD TYA tells the story of a friendship that endures, weathering all seasons.The jazzy, upbeat score of A YEAR WITH FROG AND TOAD TYA bubbles with melody and wit, making it an inventive, exuberant, and enchanting musical for the whole family. It is a perfect show to be performed by an ensemble group of actors and can be produced with either simple or extravagant staging and sets.
Click Here for More Information
CINDERELLA
Children's Theatre Company
11/12-1/5/2014
UnitedHealth Group Stage:adapt: John B. Davidson; music:
Victor Zupanc
; dir: Peter C. Brosius.
Click Here for More Information
View All Show Listings for Minneapolis
Click Here to View BroadwayWorld.com Minneapolis Calendar